We take a deep-dive into your business. And we discover your ambitions.
Then we build a technology solution to support your customer engagement, sales and retention goals.
Our work is driven by your business. We will work best with your company if you are technology dependent, but aren't necessarily a technology specialist. And the solutions we design for you will generate the business results you require.
To achieve your goals, we have focussed our business on three interdependent disciplines. Engage, convert and retain.
Are you truly engaging with your prospects and customers before they buy? Are you building communities?
We help you to execute and manage a coherent brand experience. And we make it possible for new and loyal customers to interact with your brand across multiple touchpoints, devices and platforms throughout the lifecycle.
Are your prospects and customers spending enough? Could you be selling more?
We can help you convert conversations and ideas into profitable transactions.
From just making everything 'click', to rapid globalisation. Every ecommerce solution we build is creatively designed to inspire the ultimate customer engagement – to buy.
Are you happy with the lifespan of your average customer?
We believe technology should enable your business, stimulate and encourage your customers, and not hold you back.
Whether it's implementing changes or developing and executing ideas to meet your customers' expectations, together we will make technology work for your business. We will help you keep pace, stay current, and keep customers coming back for more.
Engage. Convert. Retain. We put your business first.
Clients
From global media brands to elite fashion houses, we make it possible for our clients to engage, convert and retain their customers.
Improving content management across multiple sites
Speedy Drupal site development for iconic brand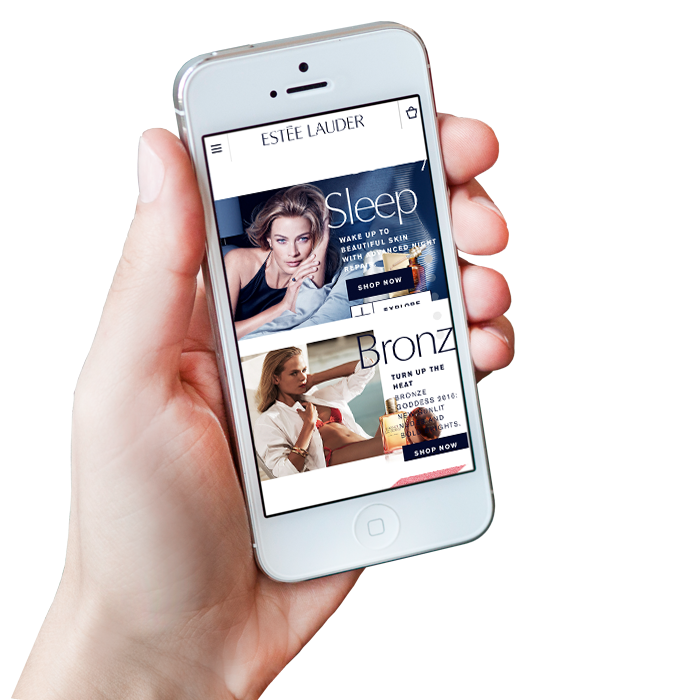 The Discovery delivered to us by Inviqa has proved to be invaluable and we have since worked it into our project analysis and estimation procedures. It has ensured that we focused on clear business value rather than an unsubstantiated list of requirements.
Estee Lauder