6 questions to ask before choosing an ecommerce platform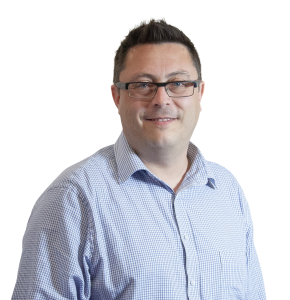 The decision to invest in a new ecommerce platform is one that shouldn't be taken lightly. 
A digital investment of this scale will need to demonstrate tangible return on investment, and every choice you make will need to support agreed, measurable objectives, be they operational or commercially focused.
But many retail businesses set themselves up to fail by choosing their next ecommerce platform for the wrong reasons. It's easy to get drawn in by tempting discounts, to follow the crowd, or to compare platforms on a purely feature-by-feature basis and end up locked into platforms that don't support the changing nature of your business and its challenges.  
Here we explore the six fundamental questions you need to ask before you make any decisions.
1. What kind of business are you?
Who are you and what do you really want? 
This is the fundamental question your business needs to ask itself when considering a digital investment of this scale. Do you want your digital journey to be predictable or unique? How much risk, time, and cost are you prepared to invest in order to achieve your business goals?
Are you an innovator or a fast follower? Or neither?
In essence, this is a question about whether your business is (or intends to become) an innovator, first to market with something completely new and looking to profit from first-mover advantage, or a fast follower who can reap the rewards of letting others tread before you.  
And what about your technical appetite? What are your organisation's digital capabilities? Do you want to run a tech team, or is your preference to use a technology partner to deliver your digital projects?
Only by identifying your organisation's motivations can you start to understand the type of platform that makes sense for you and supports your behaviours. 
An innovator business with strong capabilities that wants to break new ground, or doesn't follow a traditional ecommerce business model, may be better suited to a commerce operating system like Spryker, for example, which supports complex requirements.  
By selecting a framework with less unrequired functionality, you don't pay for unwanted features and therefore capital is freed up to invest in bespoking your solution in order to achieve capabilities that aren't available 'off the shelf'. 
A mid-tier high street retailer, however, may be looking for an established solution like Magento which will support most of their requirements 'out-of-the-box' but also allows heavy customisation to support their unique needs.
This plays heavily to the premise of not reinventing the wheel, using core 'native' functionality to support your basic business operations whilst using tailored innovation to drive competitive advantage in areas not supported by the platform's core capabilities.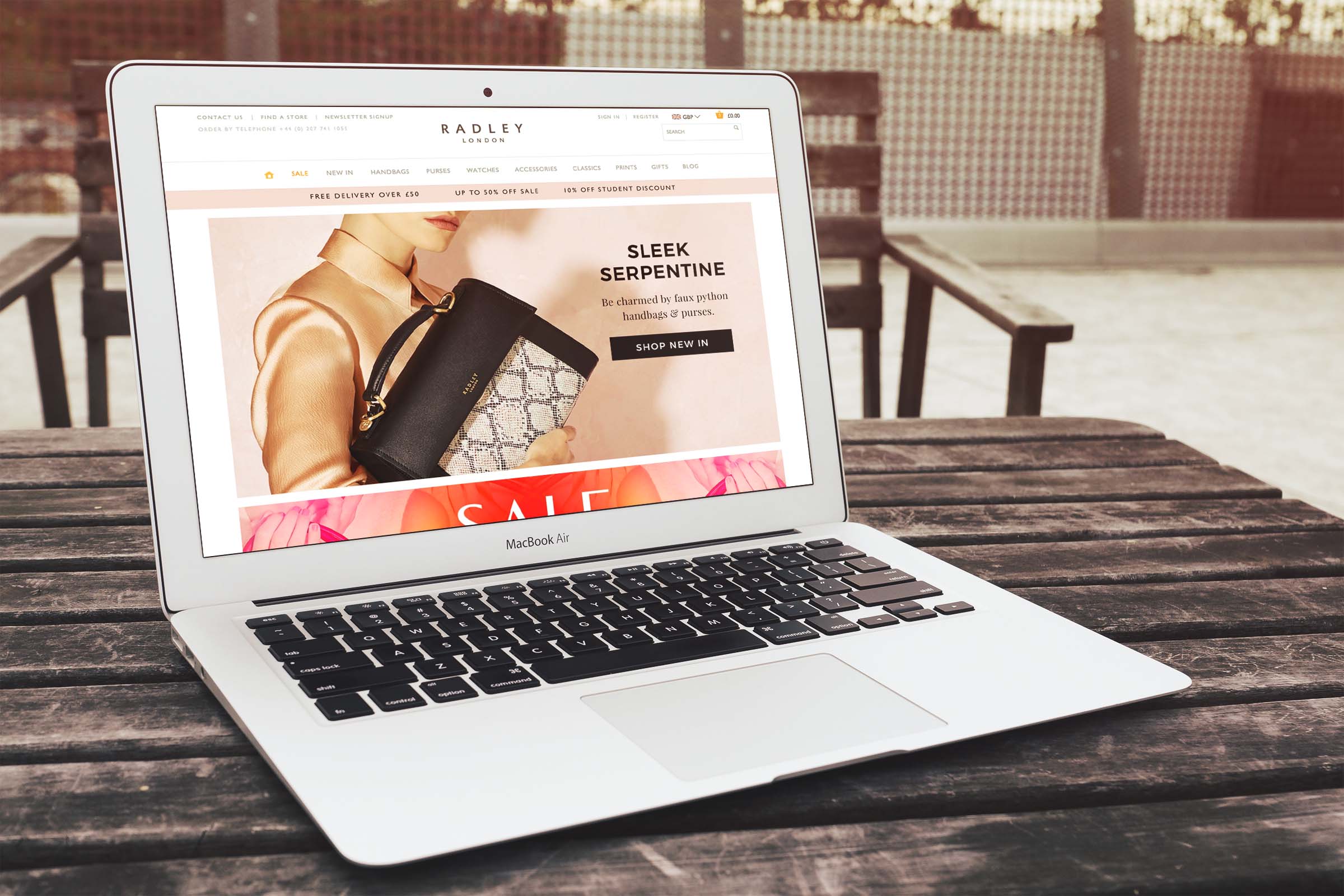 Retailer Radley wanted out-of-the-box functionality with the freedom to customise
At the other end of the scale, a luxury retailer with high-value items, no technical team, and no desire to run their own technical roadmap may be better suited to an off-the-shelf solution such as Salesforce Commerce Cloud or Shopify Plus.
This approach means you can fully focus your investments on 'being a retailer' – on achieving quality product, personalised marketing, an attractive customer proposition, and proactive customer services that drive competitive advantage – rather than focusing on leveraging technical advantage.
2. What is your roadmap for the next 3-5 years?
In addition to understanding how a platform can support your current customer proposition (in particular any niche areas such as digital downloads or subscriptions), it's important to start your platform evaluation process with a future business roadmap that will act as a frame of reference for any decisions you make around digital investment. 
Digital leaders now recognise that thinking in terms of one-off projects – the launch of an ecommerce site, for example – doesn't lend itself to long-term success. Instead, you'll need a roadmap that supports continuous improvement with the flexibility to evolve in line with changing technologies and customer behaviours. 'Site launch' is just the beginning of the journey to success!
You'll also need to consider the respective roadmaps of the ecommerce platforms you're considering to ensure they align with your own. Off-the-shelf solutions like Salesforce Commerce Cloud and Shopify Plus are ideal for organisations that don't want to define their own technical roadmaps. But retailers using them will still need to have a close understanding of those platforms' roadmaps for features and functions. 
In effect your future roadmap will be significantly influenced by insight gained from you and your peers. Whilst this approach means significantly less effort in order to stay on the heels of your competitors, it also means that breaking away from them can be more difficult as your ability to innovate can be more restrained.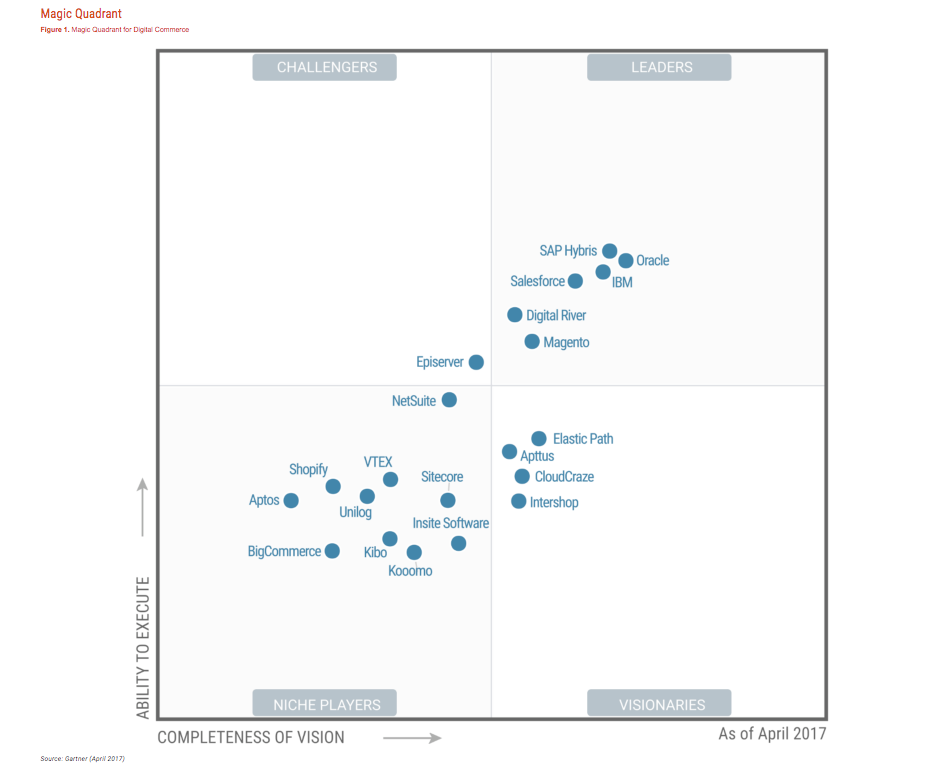 Gartner's Magic Quadrant is a useful guide for understanding the relative digital maturity of the various ecommerce players by looking at factors such as product roadmaps to determine measures such as completeness of vision and ability to execute. 
3. What is your commercial profile?
Consider how you will be funding this initiative and the margins your business makes, along with other key factors such as the number of transactions you perform, the markets you operate in, and how these ultimately impact the cost of operations.
The cost of using the Salesforce Commerce Cloud platform, for example, is realised as a revenue share, meaning that you effectively fund the platform from OPEX, rather than CAPEX, budgets, so there are no significant 'upfront' licence costs. This shared success model suits some companies, but if you are a low-margins business, for example, this model may not be attractive since you'll lose a portion of revenue on every sale that you make.
It's also worth remembering that the cost of the platform itself isn't the only consideration to factor into your total cost of ownership. Whilst not directly dictated by the platform, costs to implement services such as on-site search, or personalisation services, may need to be factored in. Depending on which platform you opt for, you may find that the built-in capabilities it provides are not sufficient to meet your requirements. 
4. Who are you partnering with?
If you're planning to work with a technical partner to help create, implement, and support your platform, you'll need one that is transparent and will act in the project's best interests, putting your business goals first.
Base your partner selection process on the likes of track record, industry experience, and cultural fit. Once that's been done, the process of deliberate, collaborative, and value-driven Discovery should begin.
The Discovery – a series of workshops designed to identify the simplest way of addressing a business challenge – is a compelling way to prime your digital initiative for success. It ensures your business objectives are realised through appropriate digital investment, and it helps remove any emotion and bias in your assumptions around a project. 
The Inviqa Discovery helped us step back and consider future priorities in what had become an overly complicated and restrictive environment. It taught us the importance of ensuring that, if it's not out-of-the-box or if there isn't a plugin, we should question the business case before introducing bespoke changes that may compromise performance and increase costs.
Here at Inviqa, our consultancy practice has developed a proven and unique approach to Discovery that establishes a healthy, collaborative partnership between key business stakeholders, product owners, and technologists. This collaboration is key understanding the business challenge and the scope of work ahead.
5. What can you do to test the waters?
Ask yourself if there are any small, inexpensive digital experiments you can run to help validate your business goals before you launch into a digital initiative in earnest.
For example, if your objective is internationalisation, could you test appetite for your brand by initially selling a few of your products on a regional marketplace, or on a global online marketplace that serves your new target market?
If you are a true innovator business, remember that innovation starts with experimentation. Starting small and thinking big paid off for snack company Graze, for example, which used digital experiments to pave the way for more formalised exploration and strategic roadmaps.
6. Move or improve?
Consider whether you really need to change ecommerce platform at all.
By taking time to understand the challenges you're facing, the ambitions you have, and where your existing solution is proving inadequate, it might become apparent that your platform is not the issue.
Instead you might be suffering from poor implementation, or you may be unaware of solutions to the issues you're facing. Alternatively, it might make commercial sense to try and drive more value out of your current solution, rather than investing heavily for an assumed improvement.
A two-step process could provide an alternative approach here. As an example, you might first use a new technology partner, custom development, or third-party modules to drive improvement in the short term and increase revenue. Then you might use that newly-gained revenue to fund an investment into a new platform for the longer term.
Once again, this will ultimately depend on your business goals and how your current platform is preventing you from achieving them.
Equipped with answers to six questions, you're primed to start making the right decisions for your business. There's no silver bullet approach when it comes to ecommerce, so remember that you should always base your platform decision on finding the solution that best serves your business goals.
Learn more about your platform options and clarify how to make a decision by registering for a complimentary workshop with Inviqa.
About the authors
Brett Lawrence
Senior consultant  
Brett has held leadership positions at global brands, with responsibility for operational, commercial, and technical teams. With 18 years' experience, he guides strategy and growth initiatives.
Richard Jackson
Ecommerce practice director
Richard has led major brands to commercial success. Richard founded Session Digital, an award-winning ecommerce agency that merged with Inviqa in 2016.