Uber continues to make headlines for all the wrong reasons. But even with the company's reputation in tatters, Uber users, it seems, are not being turned off. Because, as reporter Alison Griswold puts is, there's one thing people still like about Uber: its service.
 
Having established itself as the convenient way to get a ride in minutes, Uber is now in a position where controversy seems to have little impact on its ridership, which hit a new high in March this year (around the time we learnt that Uber was evading law enforcement).
 
Convenience is king, evidently, and while Uber is a lesson in how NOT to do a lot of things, it has much to teach the world of ecommerce about customer experience, which is, after all, the differentiator that can't be mimicked. 
 
This was the subject of a fascinating talk at ecommerce platform Magento's annual conference, MagentoLive 2017, from Acquia's senior director of digital experience, David Aponovich, and Magento's VP of strategy, Peter Sheldon. 
 
Taking inspiration from that talk, here are three actions retailers can take to deliver Uber-like ecommerce experiences:
1. Prepare for web-only m-commerce
Uber isn't just 'mobile-first'; it was conceived as a mobile proposition from the outset. It capitalises on the fact that smartphones  have enabled us to become constant consumers and are our preferred device for browsing.
 
The majority of that time is spent within apps. We know that consumers only regularly use a select few apps, and that a retailer's occasional buyers are unlikely to download their app.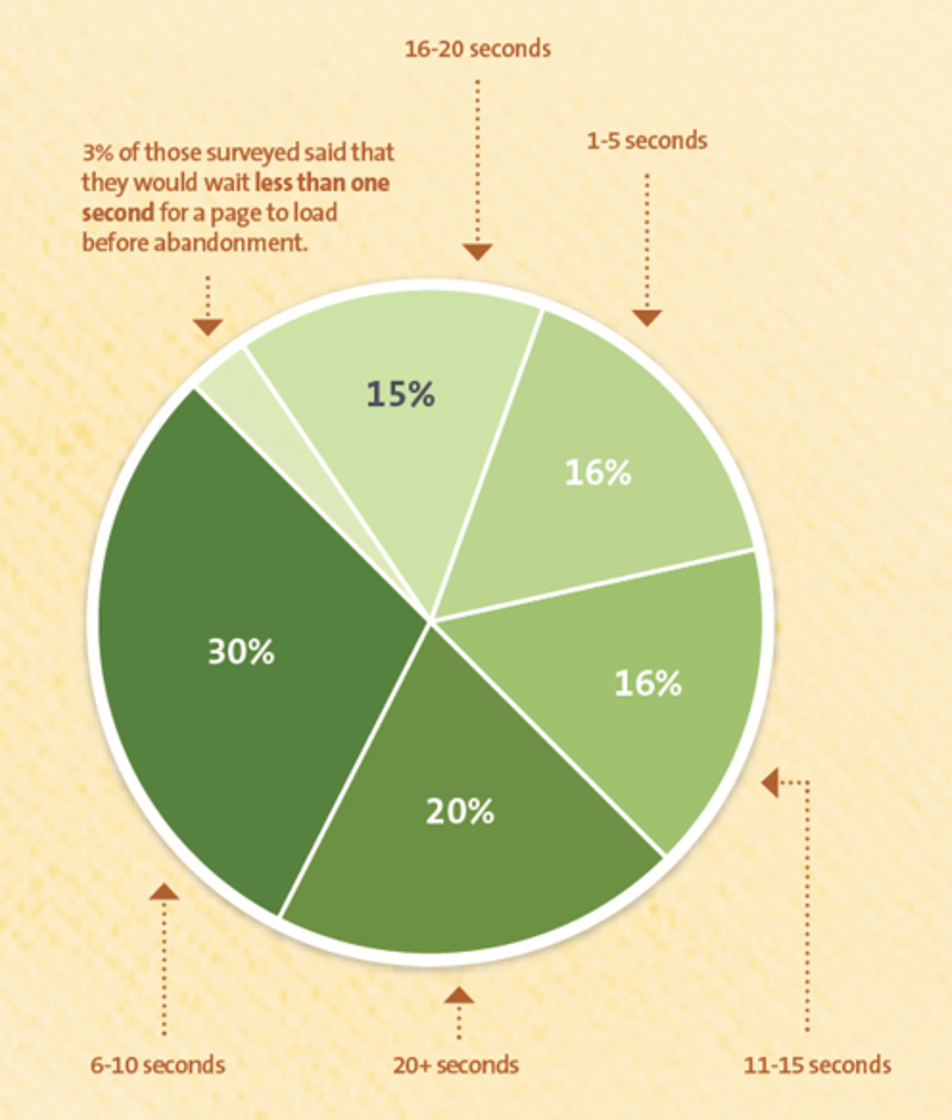 How long are users willing to wait for a site load? (Image: Kissmetrics)
So, when you don't have the luxury of a large, installed app-user-base like Uber, failing to optimise your website for mobile can be damaging to the business bottom line. 
If your web page takes longer than 2-3 seconds to load, you've already lost more than half of your prospective customers, so page response, designing for people with slow connections, and taking into account the unique nature of mobile user journeys is vitally important. But as pages get richer, they're also getting heavier and slower.
 
Progressive web apps (or PWAs) have been a breakthrough here. They enable brands to engage their users faster and for longer – especially when there's no available Internet connection – providing your users with an app-like experience in the browser, without the hassle of downloading an app. This, says Magento's Peter Sheldon, is the 'new frontier' in mobile engagement.
 
To understand the business value of progressive web apps, you need look no further than travel search engine Wego. After implementing its PWA, Wego saw bounce rates drop by 20% and conversions rise by 95%.
If you're unsure how to get started with PWAs, check out this short technical guide on how to set up a progressive web app.  
2. Make ecommerce payments effortless
It's little surprise that you hear stories about people stepping out of non-Uber taxis and forgetting to pay. Payment is so easy with Uber that consumers don't even need to think about it.
 
Apple is another example of a company that's transforming the payment process, with iPhone users able to make payments of any value with one tap. Then of course there's Amazon, which is taking the idea of the unconscious checkout to new levels with the likes of Amazon Go and Amazon Wand. 
But when it comes to online retail, we're still a long way from effortless buying. Too often ecommerce payments are jeopardised by limited payment methods, requests for non-essential customer information, and enforced account sign-up. There's a great post here on some of these rookie errors, and a great read on our blog about the best and worst ecommerce baskets.
 
Of course, many prospective buyers won't even make it to the payment stage. Poor product descriptions were cited as the second-highest cause of cart abandonment in a 2016 study, so the quality and completeness of your product information can make the difference between converting or losing a prospect customer. This article is a useful read on how to improve the way you handle and maintain product information using PIM solutions.
 
Take inspiration from the offline world and consider what changes you can make to your ecommerce site to improve conversion and make payments effortless. 
 
Checking out your data and analytics is a great place to start identifying possible improvements. But always remember that conversion is not a single process. Be sure to evaluate how you're performing across both stages of conversion: 1) adding a product to basket; and 2) completing check-out.  
3. Deliver inspirational ecommerce experiences
Inspirational experiences always win. This is how Uber has captured people's imagination and transformed the way we travel. Online retailers must strive to do the same by creating ecommerce experiences that are as dynamic and emotionally-engaging as our offline experiences. 
 
Amazon is the benchmark here and is resetting consumer expectations – for example, by making product delivery as fast and carefree as possible (Amazon Prime is used by a third of UK adults), and by allowing customers to easily test products from the comfort of their homes (check-out Amazon's beta 'try before you buy' clothing scheme).
 
But you don't have to be an Amazon to deliver inspirational experiences. Start with something that's key to stand-out customer experiences: engaging content that entertains, informs, and compels people towards a purchase.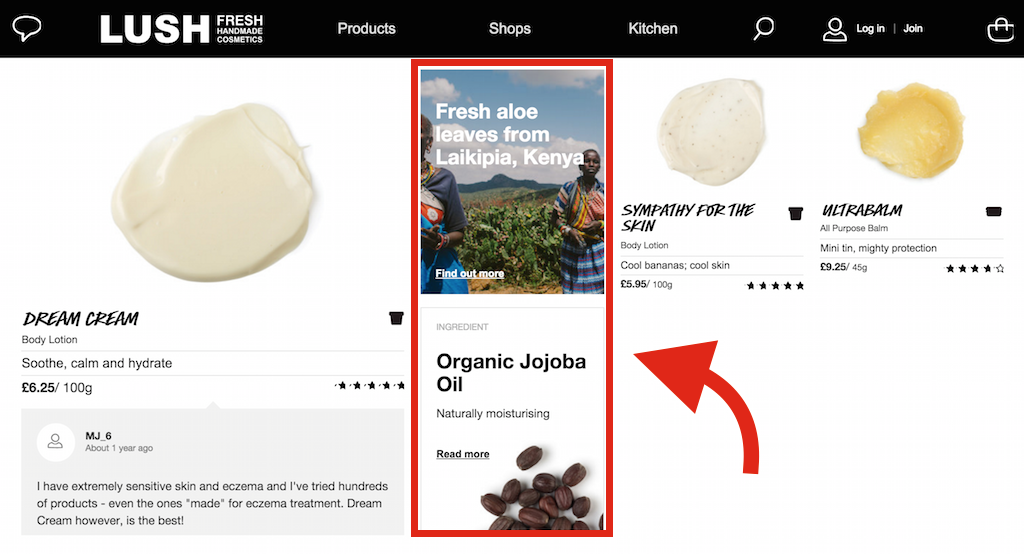 Lush uses rich content to create memorable customer experiences
Look at Lush, for example. After implementing a content-commerce strategy as part of a website overhaul, the cosmetics company secured a 65% increase in digital orders within the first 18 months. Aligning its content and commerce strategies has made Lush the 'undisputed master of branded content' and the king of inspirational ecommerce experiences.
 
Always remember that you can't 'do' inspirational if you can't also get the basics right first. Start by making sure you're doing the simple stuff well. 
Key takeaways 
Still with us? We'll leave you with these key takeaways from Acquia's David Aponovich and Magento's Peter Sheldon:
Commerce tomorrow will be primarily mobile (web) only
Many purchases don't need to be conscious 
Consumers will shun experiences that are not fast and frictionless
Content-led commerce experiences will become mainstream
 
Need help creating inspirational ecommerce experiences that drive revenue? Talk to our consultants today!