During a recent trip to Tokyo I enjoyed getting to grips with the cutting edge of retail tech automation. So what, in my humble view, can downtown Tokyo teach UK retailers about the value of customer experience automation?
I'm sitting in a Sushi restaurant in Tokyo and placing an order on a tablet-based menu. So far, so normal you might think if you compare this with many transactional experiences in London (think Argos, Screwfix, McDonalds, and so on). 
But then comes the key difference: my order arrives on a conveyor belt designed to stop my food (and beer) right in front of me. Any plates I take from the separate 'publicly accessible' conveyor belt are disposed of down a specially-designed chute which tallies them and adds them to my overall bill. 
Later, I'm gearing up to leave, and all I need to do is use the payment device attached to the tablet to settle my bill.  
If it wasn't for the member of staff who greeted us at the door and showed us to our table, we wouldn't have had any direct interaction with the restaurant's team.
Did it feel impersonal? Well yes, but the food was fantastic, the (automated) service was fast and effective, and settling up was simple (no service charges either!).
Would I want the same experience in a fine dining establishment? Well no, but for a quick-service restaurant it was perfect, and that's why we've already seen the likes of Wagamama and Pizza Hut adopt app-based technology to speed up the ordering and payment process (although, for the time being, they do still employ humans to deliver food to your table!).
My experience in Tokyo may be an extreme example, but as time-poor customers continue to demand faster interactions with retailers, what lessons can brands and retailers learn from downtown Tokyo? 
Driving value from automated ordering
The benefits for businesses adopting this type of approach are clear: firstly, there are the operational benefits of automating the order / delivery process. This reduces expenditure on labour whilst in turn reducing queues during peak hours – especially when combined with mobile apps that allow customers to order ahead of their arrival.
It's not too far fetched to imagine a future where in-store click-and-collect orders are obtained by first scanning a QR tag on a mobile app, and then waiting for an automated process to present the order to the customer.
Can you picture a giant vending machine where, instead of crisps and cola, a whole range of customer orders lie waiting to be collected? It's simply an Amazon locker with a stockroom attached to it and it's this type of approach that Zara has just launched in its Stratford store. The store hosts two automated collection points, capable of handling almost 2,500 orders simultaneously. Customers scan a QR code and behind the scenes a robotic arm finds their order and then presents it to them within seconds.
Beyond this there's significant commercial value to be driven from the actual process of automated ordering. Personalised upsell offers can be presented to the customer based on available, anonymous insight (the time of day, what's popular right now, the weather, and so on), or using more personal, customer-centric information where apps are able to identify (and gain insight from) the individual customers placing the order ahead of arrival.
By using rich insight, and acting in real-time to provide tailored offers, the customer experience can be so much more engaging that simply asking 'Do you want fries with that?', and early indications show that unattended retail kiosks like those used by some fast-food chains actually boost transaction size. Combine that with a younger generation that prefers to engage with a screen versus a human and you can see the direction we could be heading in.
This type of engagement works nicely for quick-service restaurant and catalogue-style retailers, but aside from McDonalds and Argos where else is automation of the sales process likely to appear? 
Signs from the Gartner Customer Experience Summit 2018 in Tokyo indicate that, by 2020, 30% of all B2B companies will use AI to augment at least one of their primary sales processes and no doubt B2C business will be seizing the benefits too.
Even my recent stay at the Hilton allowed me to check-in using their app, to see the exact room I'd been allocated, and to opt for another if its position didn't suit me. Once chosen, I could pin my room as a favourite my next visit. Some locations even allow customers to use the app as a digital key for room entry and track room service deliveries.
Then, of course, I was presented with the upsell (based on my previous stays, no doubt), which included a range of tailored services and add-ons – each of which was available at the touch of a button (and a welcome respite from my Japanese phrasebook!). 
The best-athlete approach to servicing customers 
Taking more consumer-goods-focused retail into consideration, chatbot technology is rapidly becoming a go-to solution for brands looking to automate engagement, and, by doing so, reduce the overheads associated with inbound enquiries to contact centres via direct chat, email, and phone.
The landscape of retail has changed. There are now considerably more channels across which the customer base will research, discover, research, and engage with a business – and putting humans behind each one simply isn't feasible. 
Consider adopting a 'best athlete' approach – using AI and natural language technology where it can adequately service the customer, and then passing the baton to a human as soon as the query becomes too difficult to manage – for example, using bots when responding to typical questions about the returns policy or delivery status, but positioning customer service agents to handle detailed questions about credit card charges. 
The trend for retail and consumer goods businesses is clear: innovate or die. Businesses should be aware that their competitors will be adopting this type of approach very soon, if they haven't already. 
And, according to Gartner, we can expect to see 25% of customer support operations utilising chatbots or VCAs (virtual chat assistants) by 2020 – a huge increase from less than 2% in 2017.
Driving improved experience through actionable insight
So is the future of retail all about automation and removing the human element of customer experience then? 
Absolutely not. The key point here is that investing in technology to automate these types of interaction doesn't mean you don't value the level of service that can be given by humans on a one-to-one basis. It's quite the opposite; investing here allows you the space to use human talent to help customers where things aren't as easily automated. 
However, through the strategic application of technology, it's possible to fully engage with customers regardless of touchpoint, providing relevant, informative content to customers based on real-time insight.
How and where to do so? Well that's the key question: where can technology deliver most value when it comes to improving customer experience? 
Answering this question starts with a close look at your customer. It requires you to identify a clear understanding of who they are and the segments they break down into. What touchpoints do they use to engage with you? What are they trying to achieve when they do so? But most importantly of all when it comes to retaining them long term, what do they perceive as value?
Once understood, it's possible to establish a strategy for a customer-centric goal, forming initiatives and solutions that drive traction towards it, and using real-time insight to continuously validate assumptions. And, in the process, to ensure progress isn't deterred by politics, or clouded by vanity. 
Success in this area is about adopting a clear strategy of using technology to service customers in areas where this provides most value, and focusing human effort where it's best placed. 
Those who take this approach, and choose to adopt a culture of continuous improvement through actionable insight, will reap the rewards. Those businesses who don't risk losing their competitive edge to those who choose to embrace the benefits of automated retail technology.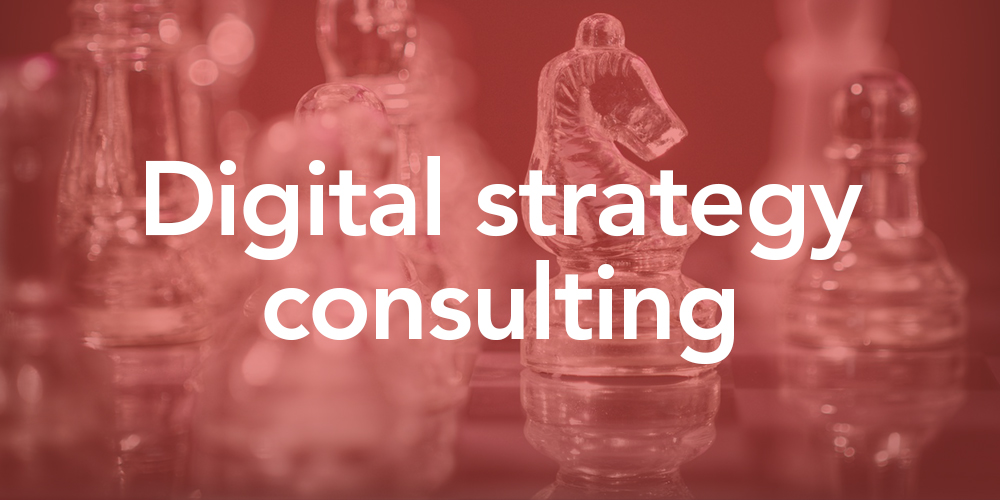 Related reading
 
Article by Brett Lawrence, business consultancy director at Inviqa