A day in the life of a Junior Business Analyst at Inviqa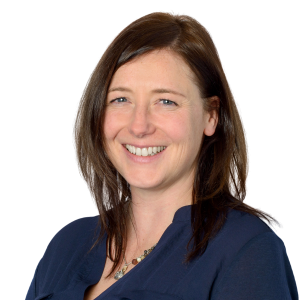 A business analyst (BA) plays a critical role in helping organisations to document their systems and processes, understand their business requirements, and foster communication between internal departments and external parties.
Here we sit down with Sapir Leshno, a junior BA at Inviqa, to learn more about the role in the context of a digital agency.
What did you do before you joined Inviqa?
My professional background includes a variety of roles including brand management at the Israeli Body Shop and project management positions at health maintenance organisation Clalit and tech company Algomizer.
What are your day-to-day responsibilities?
My day-to-day responsibilities include defining and documenting business requirements, facilitating workshops with clients, conducting research, defining and documenting customer journeys, producing process diagrams, hosting stakeholders interviews, and more!
Why business analysis? And why Inviqa?
I have been fascinated by the process of creating digital products and services for a number of years and was interested in learning more about the methodologies and processes involved. Inviqa is a great place for BAs to learn and implement their knowledge because you get to work with many clients and get involved in a different kind of projects. 
What have you found most challenging?
Moving abroad from a different country with a different culture has been challenging, along with the language barrier. Thankfully my Inviqa colleagues have been really welcoming and supportive. I already feel so much more confident with my English and speaking it aloud (maybe too loud at times!).
Where does the BA fit in the wider dev team?
A BA has an ongoing responsibility within the dev team to make sure the client's requirements are being followed and updated in order to deliver and demonstrate as much value as possible and to ensure the work done by the team is aligned with the business strategy. 
What career paths are open to you as a BA? 
The business analyst role opens many doors and career paths such as consultancy, product management/ownership, and project management. In my opinion the skills you learn as a BA are invaluable for any career path you choose to take.
What's your best advice for someone looking to become a BA? 
Don't be afraid to ask questions! This is a fundamental part of the BA role and client interactions and is very important in your day-to-day tasks as a Junior BA.
What's your favourite thing about life at Inviqa?
My favourite thing about Inviqa is the company's emphasis on learning and development. There are lots of opportunities to learn new skills and there is a solid learning process in place. 
What inspires you?
I am most inspired by strong people who have gained their achievements against all odds. I love interacting with people because I think there's something to be learnt from everybody.
What are your interests outside work?
Outside work I'm a fashion addict! I love reading fashion blogs and follow all the big brands and designers. Besides that, I love exercise (mainly pilates and yoga), travelling, and reading books!