For online retailers there's a great deal at stake in Q4. The final quarter can make or break your trading year – with Christmas and, more recently, Cyber Weekend representing two of the biggest trading dates on the calendar.
Last year, over £24 billion was taken by UK online retailers during the eight week run up to Christmas from November 1 to December 26. That's an increase of 12 percent from 2014 and a significant proportion of the £114 billion spent online during the whole of 2015.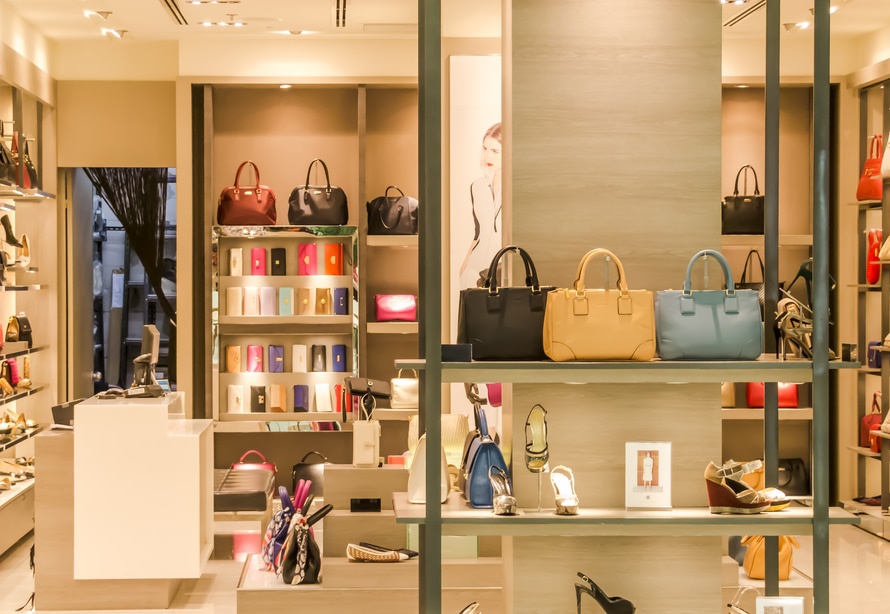 People expect their favourite brands to get on board with Cyber Weekend
Whilst Christmas itself is still the major driver for these increased sales, the arrival of first 'Black Friday' and, more recently, 'Cyber Weekend' has seen a shift in customer purchase habits as UK customers look to bag a bargain ahead of the festive season. 
In 2015, the highest concentration of online sales occurred during Cyber Weekend, with UK customers spending £3.3 billion online. A massive £1.1 billion of this was spent on Black Friday alone, making it the UK's biggest ever day for ecommerce (so far).
This confirms that, in spite of some retailers reporting disappointing numbers, trying to downplay its importance, or dismissing it as another American fad, Cyber Weekend is taking hold here in the UK.
With some analysts predicting a £5 billion spend across the whole weekend this year, there's a huge opportunity to convert customers into sales. And not being ready could mean missing out on what could be the new UK's biggest ever day in online retail.
Opening the flood gates
With so much revenue up for grabs, it's critical that your ecommerce channels are able to handle the increase of inbound traffic during peak season as you look to convert customers you're engaging with through the likes of email campaigns and flash sales. 
The more successful your marketing is at bringing potential customers to your site, the more pressure you put on the technology that sits behind that site it as it tries to handle the increase of inbound traffic. 
Last year some big names got it very wrong, with various underprepared high street names seeing their sites falling over completely due to huge traffic spikes. Any such outage could see huge numbers of your customers lose faith in your brand as their disappointment triggers them to seek alternative destinations to make their purchases.
Steadying the ship
As the value of the prize grows every year, ensuring readiness for Q4 and, in particular, major discount days such as Black Friday is crucial, and there's a lot at stake.
Before engaging with Inviqa, for example, one of our clients was suffering from severe onsite performance issues, resulting in their site falling over completely at 7k concurrent users during peak times. Consequently they were suffering a huge loss in potential sales.
Following our engagement, we stabilised their site and put measures in place to allow them to achieve 15.5k concurrent users and hit sales rates of 1.1 orders per second over the course of Cyber Weekend 2014, all with zero downtime – numbers they went on to surpass last year. 
Not too late to make a difference
Focusing on enabling your customers to find product and complete their purchase in the quickest, simplest, most effective way quite often will drive more positive impact on your peak season than launching new functionality.
During the run up to Christmas in particular, site performance is more obvious to customers who are looking to make multiple purchases across multiple sites. As customers switch between sites to purchase different products, those which are slow compared to their peers will stand out.
Anything that doesn't live up to their expectations will see customers abandoning their purchase in favour of a retailer whose site is faster and easier to use.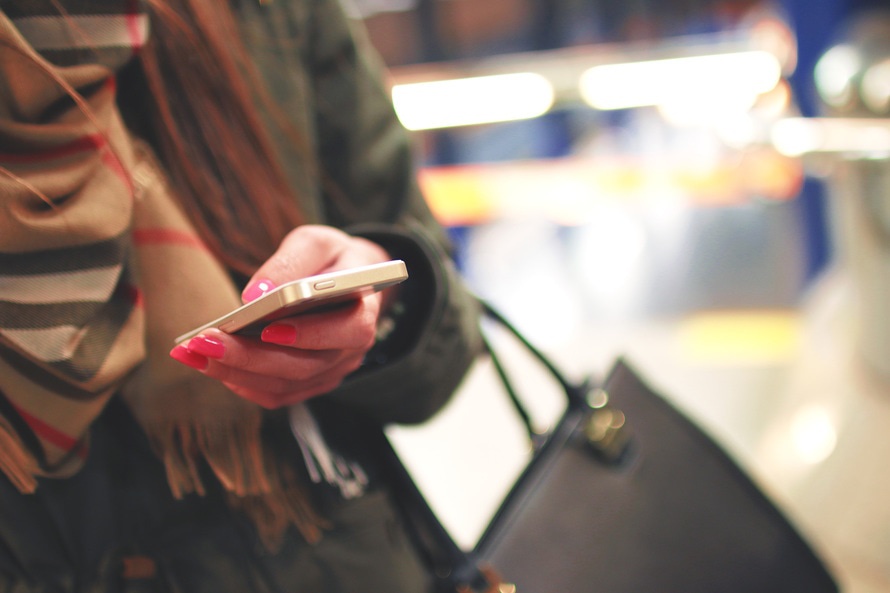 Ensuring sites are stress-tested around mobile customers has become key
With customers continuing to shift from browsing on desktop to mobile devices, slow performance becomes even more apparent. It's no surprise then that ensuring sites are designed and stress-tested around mobile customers who may have slow or intermittent connection speeds has become increasingly important to our client base.
Although there's no silver bullet that can ensure optimum performance, the following tactics can help optimise and drive performance:
Visitor prioritisation. Keep users engaged with a branded, waiting-room style experience and protect against site outage when your site approaches capacity during periods of excessive traffic.
Image compression. Whilst detail matters, for users on mobile data connections especially, seeing imagery within a few seconds is more important.
Caching. Caching content for just a few minutes or even seconds during peak times can give user a much better experience and allow them to convert to customers.
Using CDNs effectively. Invest in a Content Delivery Network which optimises the content that is being delivered and accelerates all the data of the website not just images.
So while there's not enough time to implement massive changes, for shrewd retailers looking to take a tactical approach and impact on the remainder of Q4, there's still an opportunity to make a difference to performance and enhance your customer experience during peak periods.
Beyond the order button
The ability to handle an increased customer base doesn't stop online. Increased order numbers can put stress on retail operations downstream, and any lapse in customer service is going to reflect badly on your brands and increase the risk of losing those customers in the longer term.
Whilst scaling up warehouse resource during peak periods to handle increased orders has been commonplace for many years, some retailers lose sight of the need to ensure their in-store collection facilities can meet the demands from increased customer footfall.
The inability to handle spikes at key collection times (i.e. lunchtime, after work, weekends) can prove incredibly frustrating for customers who are looking for a quick and convenient way to collect their purchases. Around 14 percent of last year's UK Black Friday orders used a 'click and collect' style delivery model, so expectation is high.
Get it wrong and customers will vote with their feet and seek out alternative retailers whose collection proposition can withstand the increased throughput.
Whilst a handful of brands have such a monopoly that customers will queue for over an hour to collect product already paid for online (I speak from experience having witnessed it first hand when collecting my new phone in central London recently), most retailers will find that their customer base is more fickle. 
With convenience sitting high in customer priorities, those retailers who fail to provide adequate collection facilities risk losing future sales to those competitors who can meet customer demands offline as well as online.
'It's just what I wanted!' Returns are an inevitable part of business
To retain customers you've already heavily invested in acquiring and converting, it's key to ensure your stores have an effective operational process in place with the right supporting technology to allow fast turnaround collections – and by doing so, maximise your chances of extending the LTV (Life-time value) of your customers.
For longer-term strategy, combined use of mobile apps and beacon technology can allow you to identify customers as they enter your store and prepare orders ahead of their arrival at the collection point. But for those wanting to make immediate impact, at the other end of the technology scale, even just resourcing your collection desks with enough people to handle customers and minimise queue times will help ensure customer satisfaction.
Helping customers make the 'right purchase, first time' has become increasingly important to our clients who are looking to maximise customer satisfaction, whilst minimising the cost of handling inbound product. Embedding effective recommendation and product guidance solutions has never been more essential, so it's key that your ecommerce technology partner is able to aid you in selecting the right one for your business. 
For many online retailers, however, returns are an inevitable part of doing business – especially after Christmas. The opportunity here to 'save the sale' is huge; leverage of insight gained around the customer's shopping and browsing habits can allow your sales teams (in-store or contact centre based) to suggest highly relevant exchanges to your customer, rather than just accepting a return.
Not only does this build trust in your brand with your ability to enforce that you 'know' the customer, but it retains cash within your business.
With so much up for grabs in Q4, retailers should act immediately to optimise their onsite and in-store experience. Taking these measures now will pave the way for engaging, effective customers experiences that convert and retain your customers – and not just for Christmas.
A specialist in ecommerce and content management systems, Inviqa is enabling leading retailers and brands to deliver differentiated customer experiences through the powerful combination of ecommerce and rich, personalised content. Get in touch to learn how we can help you engage, convert, and retain your customers through digital innovation.
---
Brett Lawrence, ecommerce consultant
Brett Lawrence has extensive experience in business operations, digital and leadership, gained from roles including Head of Online, Global Head of Business Systems, Group Digital Business Delivery Manager and Product Owner across 18 years of working with leading retail and global leisure companies.
With a background in delivering strategic projects and key business improvements across supply chain, customer services, development, and technology, Brett today helps high-profile companies shape their digital strategies,  deliver successful initiatives, and grow their businesses.