Abandoned baskets are a real headache for online retailers – especially as it's not always clear why potential buyers are leaving your site. Thankfully there are several measures you can take to help cut cart abandonment by reducing friction in the checkout process. Let's take a look.
Delivery charges
Nobody likes nasty surprises, so be open about your delivery charges. The average checkout abandonment rate is a staggering 67%, according to WorldPay's consumer behaviour and payments report, and the biggest cause of annoyance while checking-out is delivery – whether that's the charges or the timings.
 
The best way to reduce any frustration around delivery is to be transparent about what charges the customer can expect when they finally reach checkout. In an ideal world, sites would always be able to offer free delivery. This is clearly not always possible and that's fine – providing you establish consumer trust by being honest about your charges.
 
The Cotswold Company does this by showing delivery options on all product pages, allowing customers to clearly understand their options. They offer a standard free delivery or an express delivery, and it's made clear that that choice is firmly the customer's to make.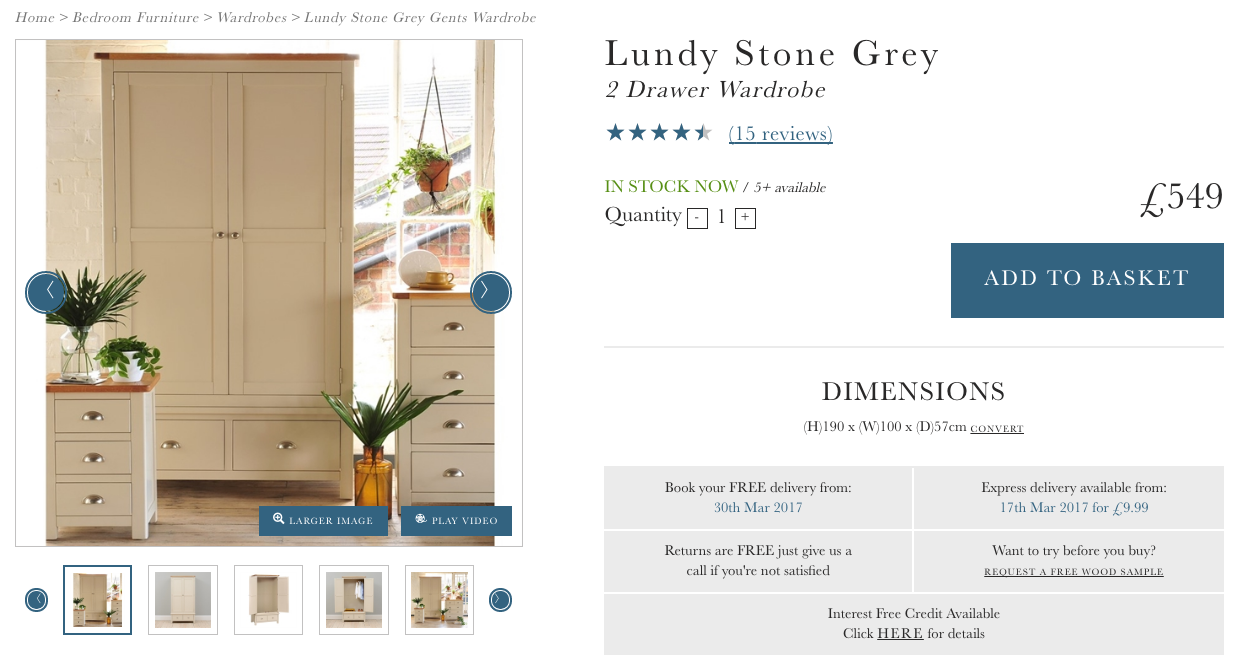 Keeping load times low
In a world where people are becoming more and more used to having instant access to information, emails, and Instagram, the expectation is to not have to wait for anything. This, of course applies to online shopping too, and so the need for a fast loading site is crucial if you want to convert.
Not only does engagement drop around the 3-second mark, more than 50 percent of people will actually abandon a site on a mobile device if it takes longer than this to load. For a retail giant like Amazon, as little as one second could cost the retailer $1.6 billion in sales.

That's why it's so important to ensure you have the correct hosting setup for your traffic levels. Speak to your hosting provider if you have any doubts about this crucial step for reducing cart abandonment.
Clean forms
People hate filling out pages and pages of forms, so every extra field you include is an extra reason for them to leave your site. Try to keep any forms simple and with the bare minimum of required fields.
 
AO.com does this really well. The first form you come to has two fields – the absolute minimum required to utilise the address lookup function. This is a good start to the checkout process and is an encouraging sign to the customer, setting the expectation of a nice, easy checkout.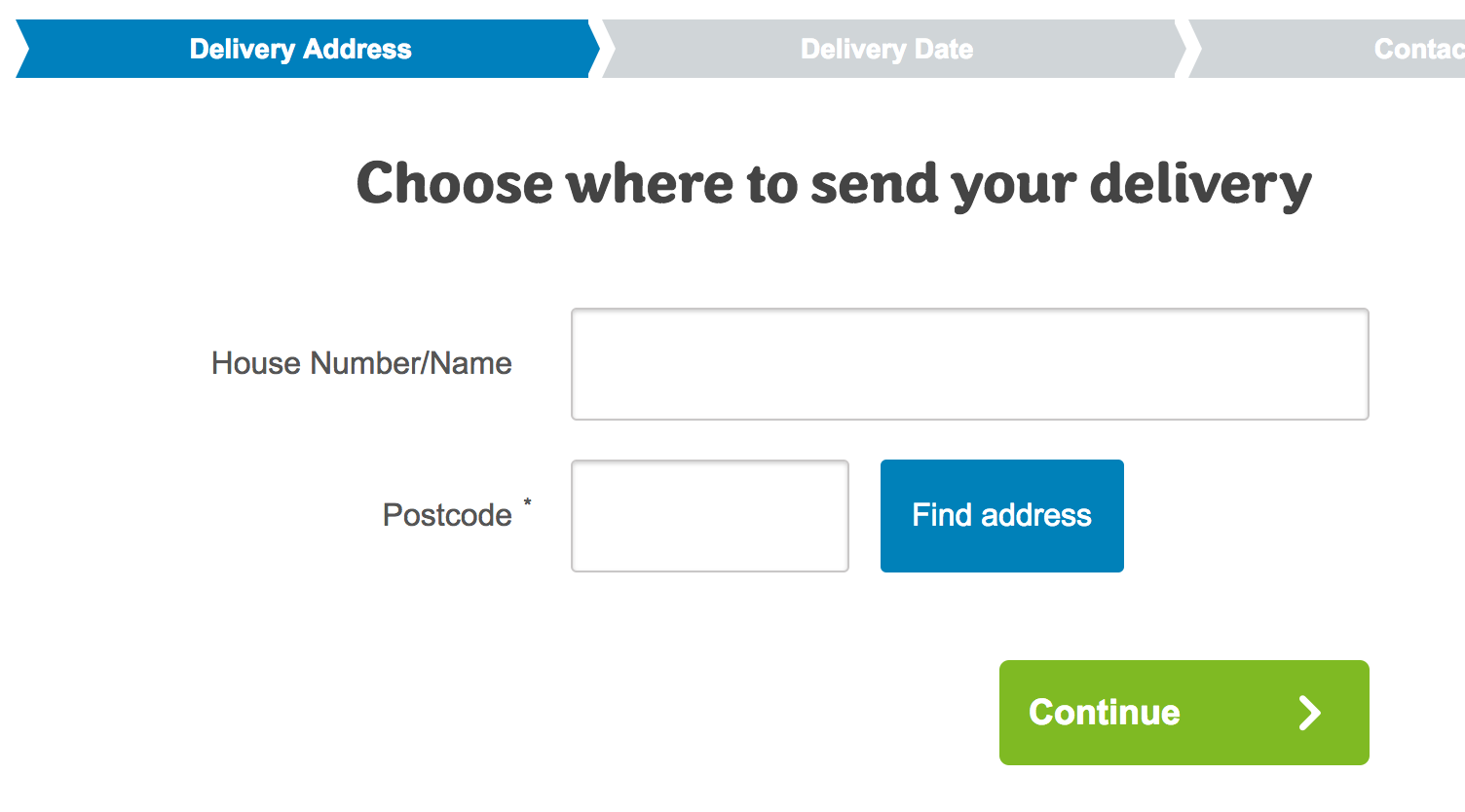 It's also important to consider the experience of completing a form on a mobile. Uber has a great form for adding new cards that's as minimalistic as possible, and very clear on how to use it. It's simple touches like utilising the breaks in the card number which allows for easier input.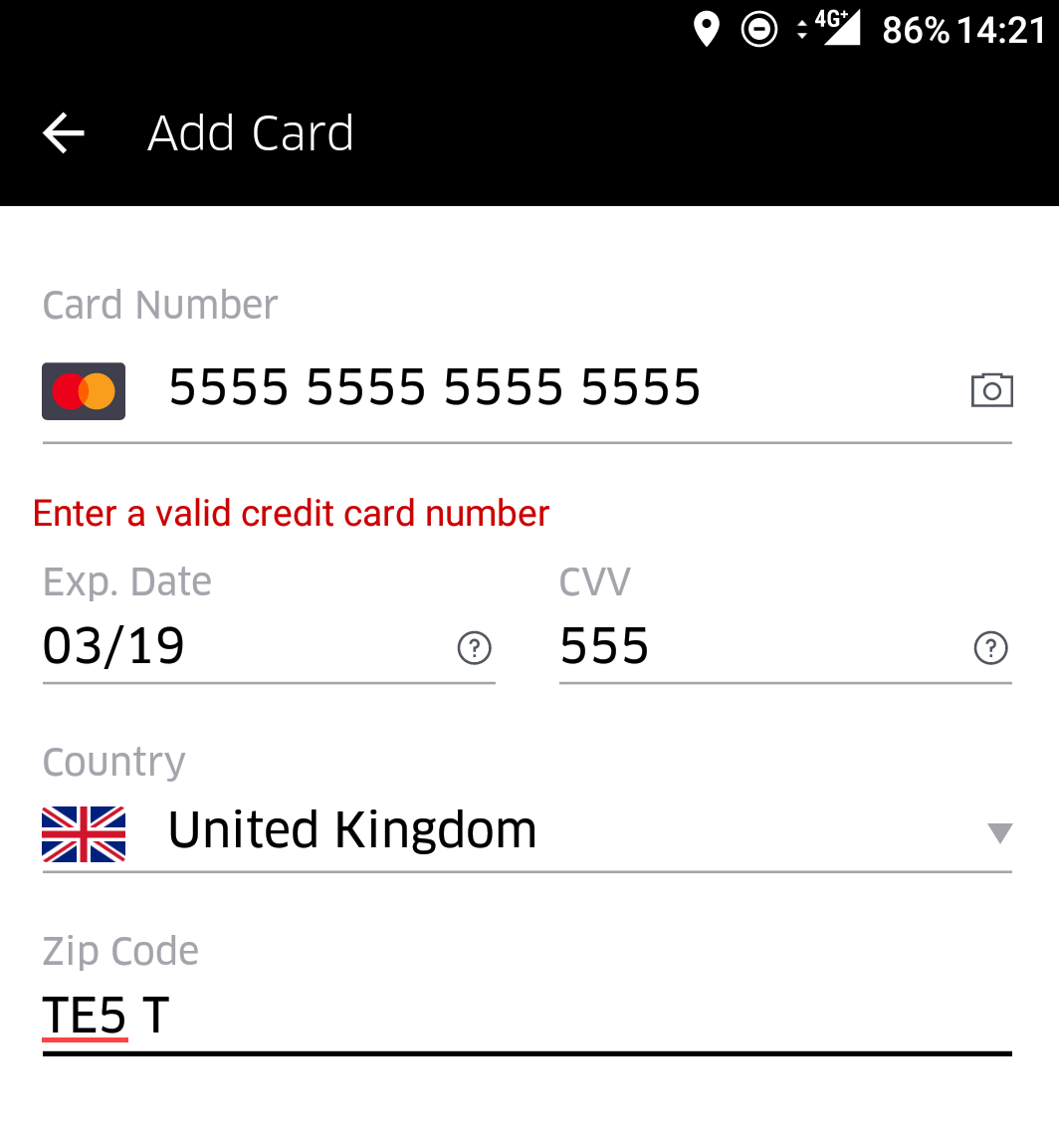 Persistent baskets
Once a shopper has decided what they want to buy from your site and clicked through to checkout, you want to give them all the information they need to ensure there are no delays, click backs, or bounces.
A persistent basket will help with this as shoppers will always know what they are buying. Likewise, there'll be no doubts over whether the item they deleted is still in their basket.
A great example of a nicely designed persistent basket can be seen on Flatspot:
While most sites using persistent baskets in the checkout process are characterised by their small size and simple design, Flatspot has utilised almost half the page on checkout for its basket. It shows the thumbnail of each product so you can remember what the item looks like, as well as including the product name, size, price, subtotals, and delivery charges (or lack of!). 
This is a fantastic example of how to give your customer confidence in what they are paying for and how much they will pay. As we've established, providing the full information around an order is critical to reducing cart abandonment.
Simple payment pages
Having a clean and simple payment page is the very last step needed to convert. Don't over-complicate things with too many fields for the shopper to complete. Instead, keep the forms simple and easy to complete with the required details.
 
One of the best examples of this I have seen is on Hardgraft.com – a high-end apparel brand. Its site is pretty amazing all-round, but if we take a specific look at the payment page you'll see it's got this down to perfection: no unnecessary fields – just the minimum requirements.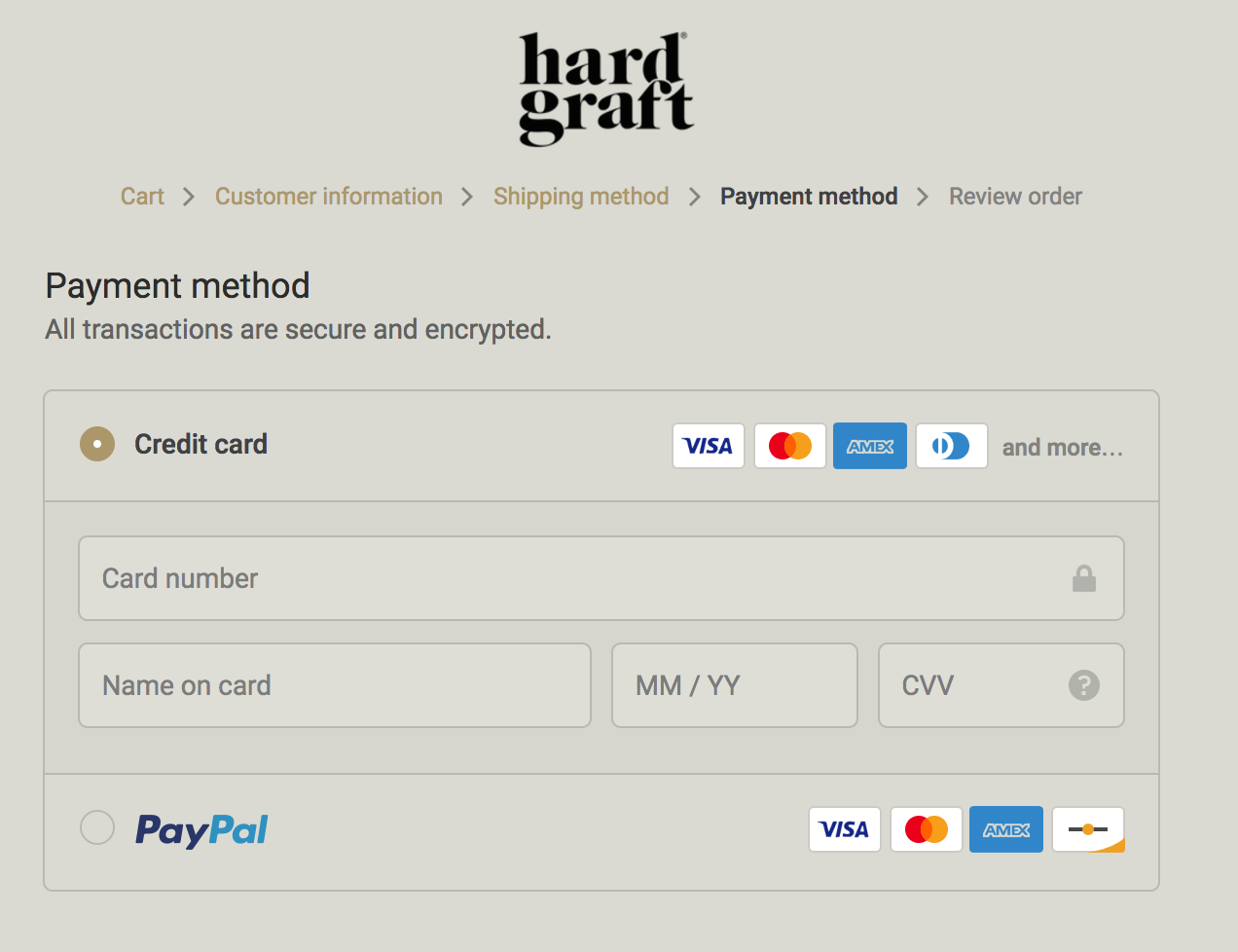 And there are little extra bits that make it even more awesome. For example, when you start to complete the card number, it picks up the card type and highlights only that logo. It also separates the card number into four groups of digits, as it does on your physical credit card.
 
Remember that any little extra bits of information will give the customer confidence at this stage. And when a shopper is gearing up to part with their money, that extra information is crucial in securing their transformation from browser to customer.
Want to learn more about how Inviqa can support your ecommerce strategy? Let's talk!