How user groups enrich our tech community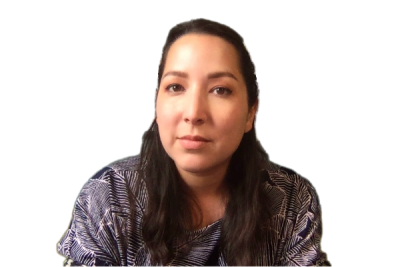 Here at Inviqa we're always looking for and supporting learning opportunities. But whatever the type of learning culture at your agency or business, external user groups are a great way to further grow your skills and be better at what you do.
When I moved to Sheffield in 2013 I knew only four people in the city. I had not yet landed a job and it was difficult to know where to start looking. On my partner's recommendation, I attended a social user group called GitPub where I talked to people about career options in Sheffield. It was at this event that I talked to someone who encouraged me to apply to Inviqa.
Five years later I'm fortunate to call some of those people my close friends. I regularly attend this and other user groups, and I even help organise a group or two myself.
I've learned so much from these groups, and have met countless people, and what I've taken away has directly influenced how I work, making me a better developer.
These are my experiences of user groups. Let's now take a look at how they work and what they could do for you.
What is a user group?
A user group is an organised group of people with similar interests, concerns, or goals. For example, groups can focus on a field (user experience), a tool (Javascript), a platform (Drupal), or a methodology (Agile). Members of the group meet up regularly, usually once a month.
A group may have the same format for each meeting or may change type from event-to-event. Some event types include:
Guest speakers: a common format for tech user groups. Often 2–3 speakers speaking for 20-30 minutes each with slides, with or without a question session at the end.
Lightning talks: rapid-fire, timeboxed talks, for example 10 minutes each. A great testing ground for new speakers or new talks.
Workshop: an organised event with practical sessions. For example, Node School or a bring-your-own-work session with mentors for CodeUp.
Discussion: a structured discussion about specific topics, often for goal-oriented groups with specific actions defined at the end of the event.
Social: an informal and unstructured event, usually over food. For example, Geek Brekky or GitPub. Many groups often have a social component as part of their structured events.
Other events: hackathons (NodeCopters), live coding exhibitions (Algorave), and more.
Why attend user groups?
User groups are a great way to learn new techniques, meet people, and establish a community extending outside of our jobs. Interacting with like-minded people with different experiences can be refreshing and expose you to new concepts and approaches.
There are other benefits of being exposed new things: you can engage in discussion to understand others' preferred methods and bring these ideas back into your team at work. And if a topic comes up that you already understand well it could simply act as reassurance that your team's best practice is up to date.
Aside from learning, for most these events are a welcome chance to meet people with similar interests outside of work. Even if you're part of a team, sometimes you can feel isolated at work.
Joining a user group can help you expand your social circle, highlight opportunities to collaborate, or present a chance to recruit. There are also groups specifically for women, the LGBT community, and people of colour. These can be vital support networks for minorities in the tech industry.
Finding your first user group
How do you find out about user groups near you? With or without a specific topic in mind, there's no 'best way' to find a list of user groups. However, here are some starting points:
Hosted event listing sites: such as Meetup or Eventbrite.
Local tech hubs or event listings: such as Sheffield Digital or NW Tech Events (Manchester area).
Word of mouth: get recommendations by talking to your colleagues, asking on Twitter, or posting on LinkedIn.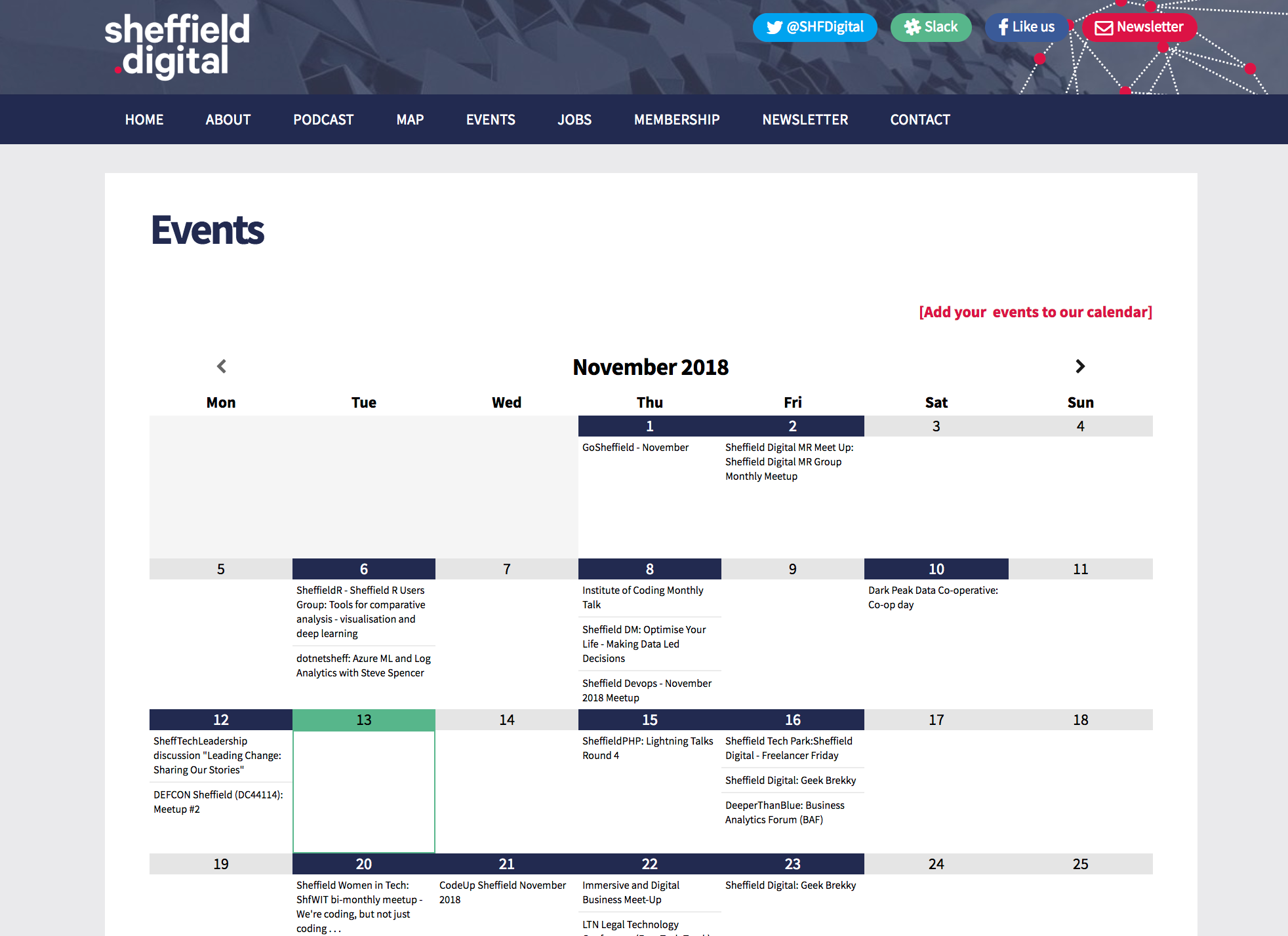 Listings, such as the events calendar from Sheffield Digital, are a great way to discover user groups in your area
You can try as many groups as you would like with no commitment. If you're not sure about a group, hold out for topics or events that are more interesting to you or attend a single event as a trial.
If you travel a lot consider a bit of user group tourism: drop in on events that are happening during your visit and meet an entirely new group of like-minded people!
Presenting at a user group
Many accomplished conference speakers got their start by presenting at local user groups. As these events have smaller audiences and semi-informal settings, it provides a safe environment to enter the world of public speaking.
If a lengthy talk slot is too daunting for your first foray, look for opportunities to give a lightning talk. Alternately, if you are an accomplished speaker user groups can provide an ideal testing ground for testing new talks and getting feedback on your presentation style and content.
And if speaking is not to your interest, there may be opportunities to lead a workshop, guide a discussion, or even get involved in organising a group.
Organise a user group
Taking the lead and organising a user group comes with many challenges and rewards. As an organiser you can play a key role in connecting individuals and companies in your local community.
Whether you are forming a new group or taking over an existing one, here are some recommendations to make your events a success:
Build a team: share the responsibilities, pool your ideas, and back each other up. Making contacts with other user groups can also be a great way of getting support. Having a team can help reduce organiser fatigue.
Know your audience: check to see if there is enough local interest to support a group; in smaller cities, groups with broader subjects may do better than specific subjects ('front end development' vs 'React'). Ask your attendees for feedback after events.
Grow your audience: reach out to local companies and universities to invite them to your events. A user group's success can be measured not just by the number of returning attendees, but also by the number of new people it attracts.
Be discoverable: have an online presence to attract new attendees and presenters. Most tech user groups have accounts on Twitter / Facebook / LinkedIn and an events listing page at Eventbrite / Meetup. Some groups go further with a dedicated website or targeted online advertisements.
Find a great venue:the venue should be in a good location (near the train station is ideal) and have comfortable seating and any equipment required for presentations. You should also consider step-free access, background noise, and cost. If you have a post-event social consider alternating between pubs and non-pubs to appeal to a wider audience.
Consider money…or not:approach local companies to sponsor your event by covering presenter costs, food for the group, or a venue – many are willing! Some user groups choose to remain unsponsored, relying instead on ticket sales or donations to cover costs, if any.
Have a code of conduct: it is an important part of your role as organiser to provide a safe environment for all attendees. A code of conduct is an essential tool to help define unacceptable behaviour and the process for reporting poor behaviour. Post your code of conduct with your event listing and communicate it to you attendees before each event.
Think ahead: try to pencil in presenters and plans at least a couple of months in advance. If your queue of speakers dries up, get in touch with other nearby groups for contacts or consider hosting a social event.
Level up
Joining a tech community outside of work will not only grow your personal and professional networks, it can also provide you with knowledge, skills, and perspectives you may not have otherwise encountered. However you choose to be involved, getting into user groups can help make you better at what you do every day.