A tool for generating diverse and inclusive customer scenarios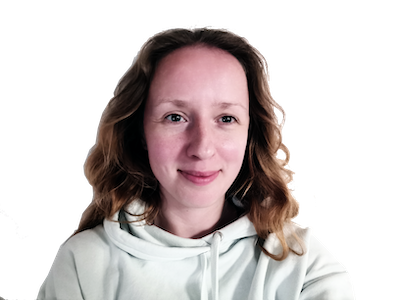 Many of the organisations we work with today understand the importance of diversity and inclusion (D&I), and for a handful it's baked into their culture and processes.
There's little doubt that organisations that truly focus on D&I will outperform those that don't. Research shows that companies who actively spearhead diversity and inclusion strategies are 35% more likely to achieve above-average returns – with business performance increased by 31%.
However, when organisations are facing complex and diverse challenges like wholesale digital transformation or reimagining business models, D&I can sometimes take a back seat. 
To help organisations and their design teams keep D&I at the forefront of their design-thinking and processes we've created a new and helpful Inclusive Scenario Generator tool.
Check out the Inclusive Scenario Generator
How it works
The tool acts as a random persona and scenario generator encouraging design teams and inclusion-enthusiasts to test their thinking against three dimensions of diversity:  biological, cultural, and organisational. The three dimensions are grounded in the 'human differences' model which we found to be less hierarchical than other concepts and more suitable to work with.

Easy to use, simply generate random differences, or personalise it to your own context by typing in an objective in the editable field and hit refresh.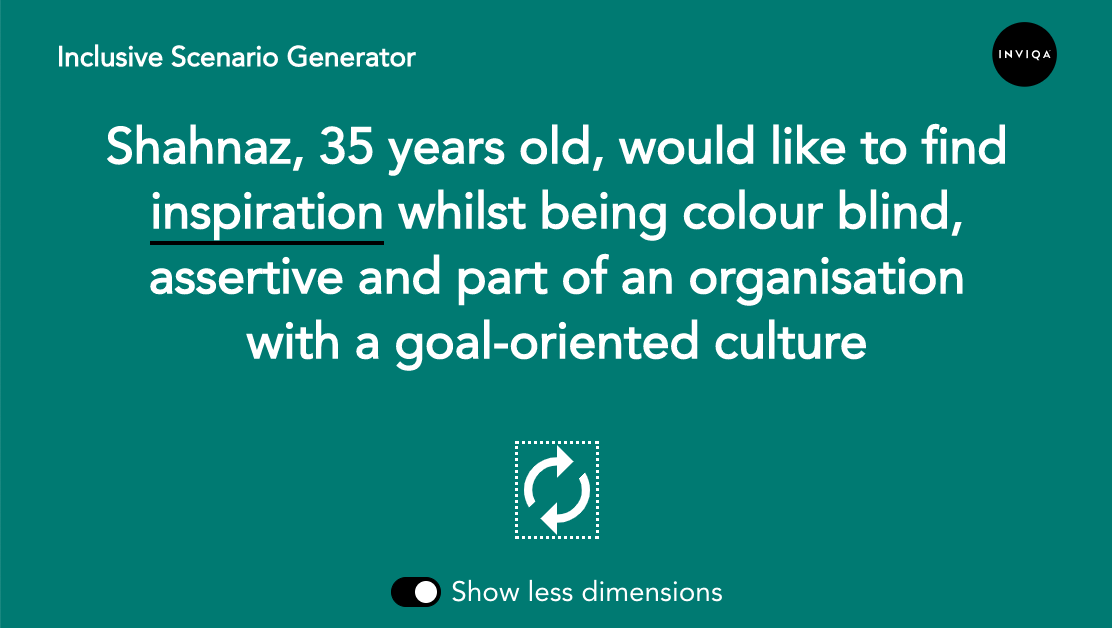 This prompts designers to consider multiple perspectives and a range of circumstances during the design process, and encourages teams to design for a wide variety of needs from the outset to ensure digital tools are built with D&I at their core.
Why design for diversity?
Our vision from the start of this project was to create a tool that could help people design experiences that work for everyone. The ethical case for inclusive design is easy to understand. Most of us want to live in a world where we all have an equal chance of engaging with society, participating in different activities, and living independently. 
But it's a philosophy that also makes great business sense too. Designing experiences that appeal to a larger customer base, improve customer satisfaction, reduce returns, and increase brand reputation will undoubtedly contribute to an organisation's growth and bottom line. 
Made for sharing
The tool consists of a single page application built using NextJS and is freely available for people to use and share. It's a work in progress project with further features on the roadmap, and we're actively seeking feedback to help us develop and improve the tool in the future.
You can share your feedback with us via the usual channels Twitter or LinkedIn or email us at getintouch@inviqa.com.
We hope you find our Inclusive Scenario Generator tool helpful!
Thanks to all our Inviqa collaborators:
Trevor Giles
Steffan Carrington
Aleks Melnikova