Portuguese startup Kide's vision was to build a multichannel, curated fashion feed by learning about the tastes and preferences of individual users. Here we explore how the fashion upstart launched a simplified ecommerce proposition to secure funding and kickstart its digital offering.
Starting small, thinking big
Kide wanted to get to market quickly with a highly curated online store for kids' fashion. It needed to quickly deliver an ecommerce solution with minimise wastage and an emphasis on performance, scalability, and maintainability.
The idea was to enable Kide users to create fashion wishlists based on their style preferences. User-generated data and machine learning would then allow Kide to learn more about the taxonomy of its stock information and its product attributes, whilst making it easier to surface relevant products to individual users.
With our help, Kide launched a simplified, MVP ecommerce website that would enable the business to quickly start learning about its users.
To meet Kide's performance, scalability, and maintainability requirements, IBM API Connect, a NodeJS framework maintained by IBM, was chosen to build the backend for the ecommerce site, and AngularJS, built and maintained by Google, was chosen to integrate the frontend and apps.
The launch has attracted a lot of interest, including a sizeable investment from Caixa Capital. Kide's vision has resulted in a curated fashion feed that learns about the tastes and preferences of individual users.
Inviqa has since rolled-out sophisticated native iOS and Android apps for Kide whilst managing the ongoing development of the core platform and working with Kide to extend functionality for an even stronger web experience.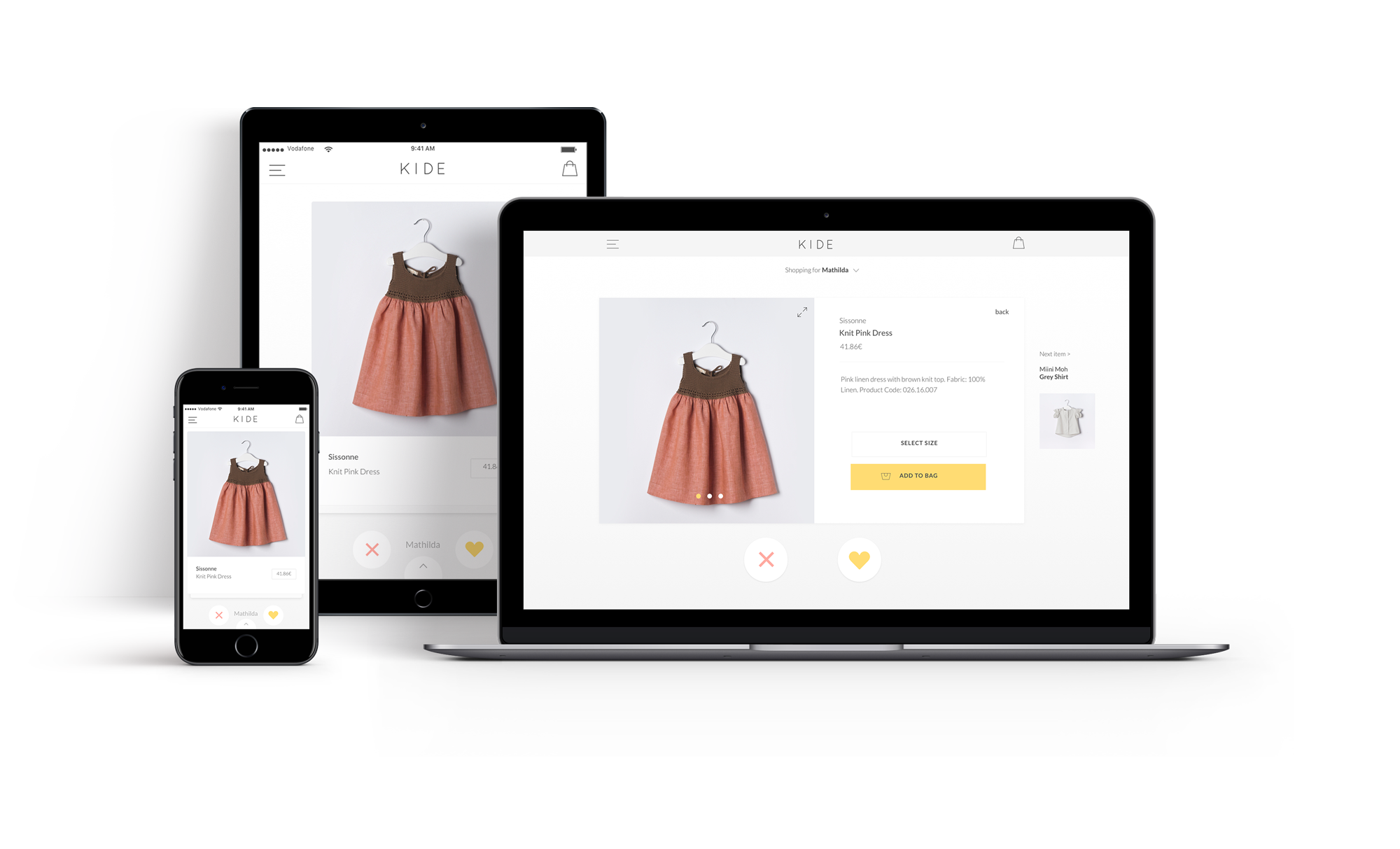 Learn more about bespoke software development at Inviqa and drop us a line to discuss your own challenges with one of our experienced consultants.