Magento 1.x has always had a somewhat deserved reputation for providing poor customer facing performance. Let's put it this way, it is at least hard to get maximum performance. However, with experience and a few practical steps it is possible to get Magento 1.x to provide pretty good performance characteristics even at large scale. The root of the performance difficulties is in the platform's focus on flexibility, it does indeed come with a price. However, flexibility is probably the single feature that has catapulted Magento to it's rightful position as the global leader in ecommerce platforms with 26.3%* of the market share.  
Magento 2, scheduled for general availability release later this year, is set to change that by improving the performance characteristics of the platform whilst maintaining the flexibility of the original product.
Now you may say this sounds like "having your cake and eating it", what is the catch?
Well, it is fair to say that Magento 2 has become more complex. Magento 1.x had a philosophy that the technology it used would be mainstream and not require focused expertise to get everything setup. During the interim years since Magento 1.x launched, the standard technology landscape has changed significantly and a number of technologies have become much more mainstream and much more accessible.
Magento 2 now uses a number of additional technologies to improve the performance including Varnish, and this deep integration brings significant benefits.
Although there are more technologies being used by default, the main benefits come from the flexibility the focused architecture provides. The ability to shape the infrastructure and the application away from a single monolithic install to a number of components that can run independently on their own infrastructure.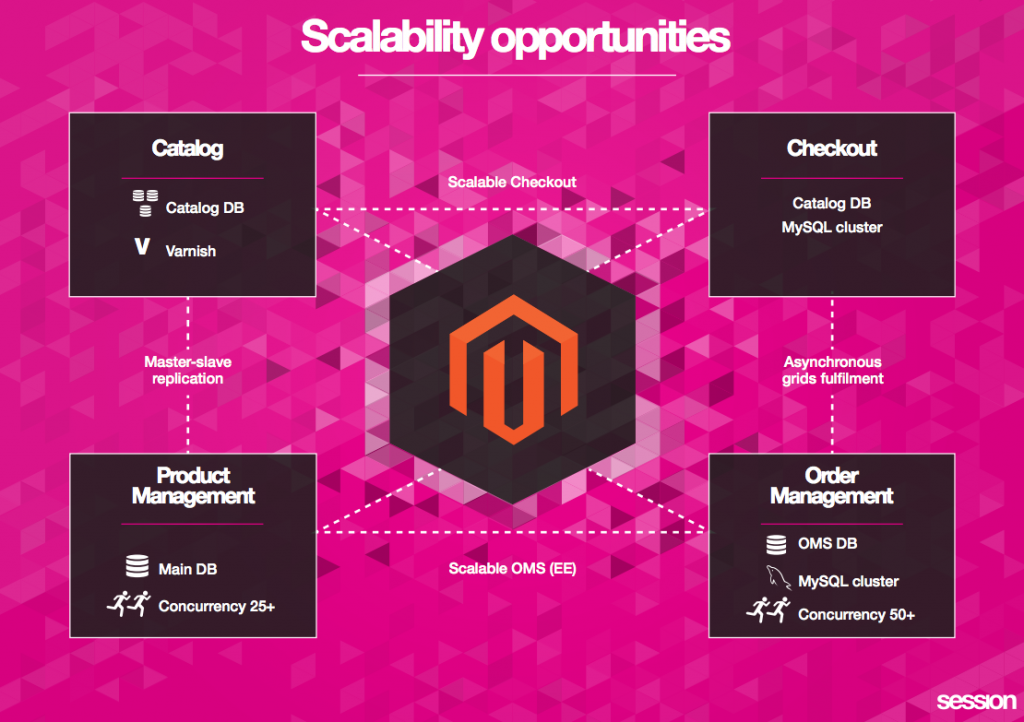 When Magento 2 was first announced and some of the engineering decisions were being discussed and finalised, they may have seemed to many as being of limited value, especially to the vendor or end customer. There has been little mention of new features, or of new and innovative ways to sell online. What there has been is a considered and thoughtful approach to bringing the Magento product great leaps forward as a framework to solve the problems that exist in the domain of large scale commerce delivery.
Magento 2 offers much more modern tooling and approaches for a development team and enforces the decoupling of functionality to facilitate new levels of flexibility while ensuring compatibility and operability between components. This has created a great deal of opportunity for new approaches that facilitate greater performance both in the server response time but also in the browser side rendering speeds. All in all this has allowed the Magento team to provide some large step changes in the performance of the product and the experience it can provide to the end user.
Session Digital is working with two key clients to develop entirely new solutions with  Magento 2. It is too early for us to disclose performance numbers, but so far it looks like Magento 2 is living up to expectations for customer facing performance.
Magento themselves have released comparable benchmarks between Magento 2 and Magento 1 and the numbers are significant, alone they could make the decision to upgrade or migrate to Magento 2 much easier.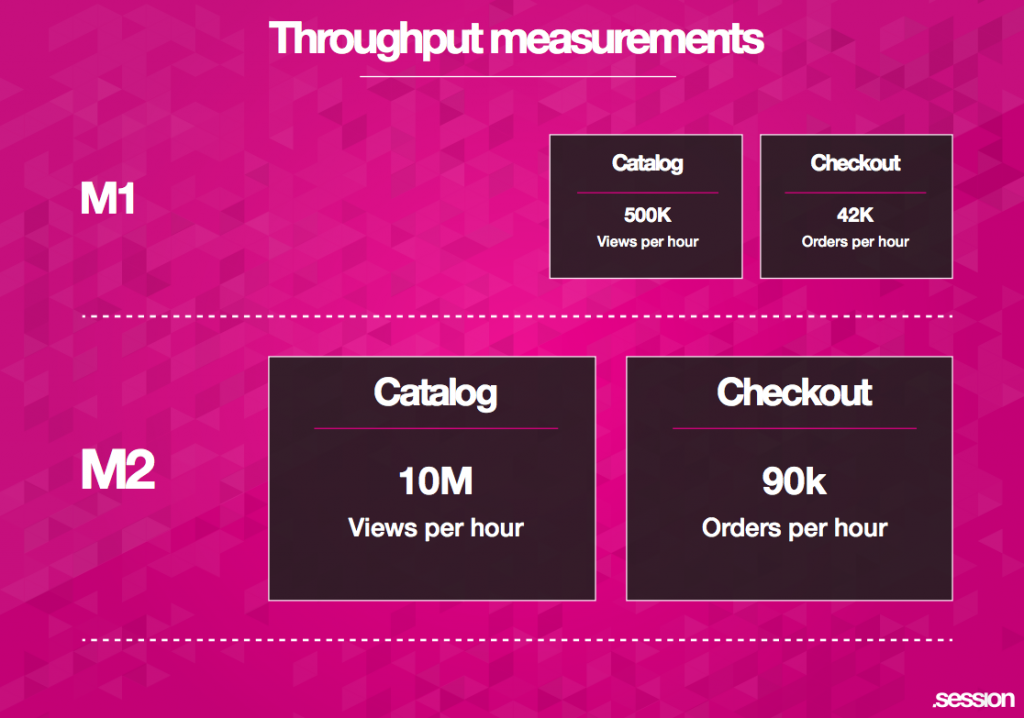 At Session we have delivered global commerce solutions with Magento 1 that grossed over £1,000,000 per day during Black Friday and Cyber Monday 2014. Imagine what could be achieved to  help your business next holiday season with Magento 2.
With the release of Magento 2 edging closer, we've put together a series of Magento 2 guides to get you to grips with the new platform. Sign up today to be notified when the guides are available.
---
Further Reading
*Most popular ecommerce software using Alexa Top 1M data, 2014
Article update
This article was originally published under Session Digital, which unified with Inviqa in June 2016. For more information about the unification visit https://inviqa.com/new-era.