Running a high-performance software team is a continual challenge. Audience behaviour and software environments are moving at a faster pace than your organisation, so it's never been harder to deliver the right products on-time and on-budget.
So how can your team keep pace? Success will hinge on their ability to grow, learn, and deliver ever-greater value to your business. But that depends on having a legacy of sound processes, practices, and methodologies within your organisation. 
This obviously can't be achieved overnight. While the use of outsourced teams allows you to buy capacity in the short-term, it won't enable your in-house software team to significantly develop and grow their capabilities in the long-term.
Getting maximum value from your team instead requires a healthy dose of strategy, training, and change management – something that often requires external expertise and resources. 
Here I explore two key ways you can build your team's capabilities in the long-term using an experienced technology partner.
Build Agile culture
Deploying new digital solutions is increasingly achieved using Agile principles. Its flexibility gets you to market faster, while its transparency gives you sight of a product much earlier on, with working products delivered at the end of each 'sprint'.
But 'doing' Agile is not enough. Prescribed Agile frameworks provide a great starting point for your organisation's journey towards efficient software delivery. But there's only so much they can do for your business, and it's easy to end up adopting Agile on a purely superficial level. 
To deliver value, Agile needs to be embedded within your organisation as a mindset, and an effective way to achieve this is through Agile coaching. An Agile coach is involved across every project and is embedded within your in-house development team. 
Their practical, hands-on direction can help unlock the behavioural change that's needed to make your team more effective. By engaging key stakeholders and customers throughout your business, they can help you achieve the cultural change that's required to become a lean, value-focused business.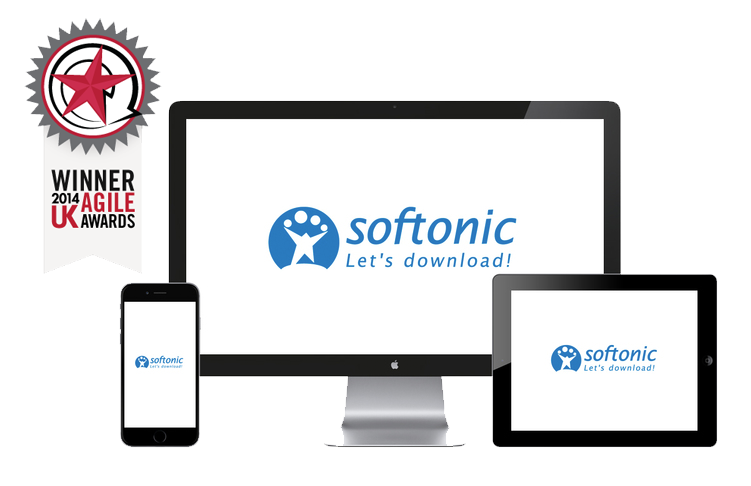 Coaching achieved tangible business gains for Softonic 
Softonic, the Barcelona-based software and app discovery portal, is a great example of the value Agile coaching could bring to your organisation. With help from Inviqa's head of training, Marcello Duarte, Softonic adapted its Lean approach to help alleviate team pressures while improving productivity. 
Staff feedback was overwhelmingly positive and, following the coaching, Softonic drastically improved its market positioning, moving from fourth-largest download software company in the world to global leader within the space of a year. 
The company was also one of a select group of companies to receive a prestigious award from Europe's 500, the European association for growth and entrepreneurship. Inviqa's head of training, Marcello Duarte, who championed coaching at Softonic, was subsequently awarded a 'UK's best technical Agile coach' accolade.
Upskill your development team
Software environments come and go frequently, so technology teams must contend with unfamiliar technology stacks that may or may not play nicely together. Augmenting your team with experts from technology consultancies can be hugely beneficial for this learning curve.
By embedding experienced, external developers within your team you can accelerate your team's development through an exchange of knowledge, skills, and ideas.
A client of ours, for example, uses a team of on-site Inviqa developers to help the company's own developer teams to become more effective through close, collaborative working. Already well-versed with new technology frameworks, our experts have been able to accelerate new software set-up and quickly resolve compatibility issues. 
There's a growing body of evidence that proves the value of this approach. Pair programming, for example, whereby two programmers work side-by-side on the same project, clearly improves software quality and reduces time to market. And there's arguably even more to be gained if an in-house developer's 'pair' partner is an external expert who can offer an alternative perspective, plus different skillsets and approaches. 
Choosing your technology partner
Working collaboratively with an experienced technology partner and consultant can help you build more effective software teams and achieve operational excellence.
It's no longer enough for your technology partner to handle implementation alone; they should be empowering your teams to build capabilities and deliver more value, through everything from consultancy and coaching, to continuous improvement support.
Look for technology agencies who are well-versed in the technology you are proposing, backed by compelling testimonials, and laser-focused on helping you achieve your strategic goals.
Interested in how Inviqa can help your organisation to build capability? Get in touch!