Accelerate your ecommerce business
Running a successful online business is a challenging task. Even the most experienced digital leaders often need to seek external expertise when they undertake projects or initiatives in new areas.
Whether you're establishing growth initiatives, building a business case for investment, or re-structuring your ecommerce business, our experienced consultants are here to show you your options and counsel you on the best course of action for your business.
Our own first-hand knowledge, combined with our experience working with some of the UK's leading organisations, means we're the perfect place to start a conversation when you're entering uncharted waters.
What we do
Ecommerce consulting to align business strategy with digital delivery

Ecommerce platform selection consulting

Ecommerce replatforming consulting

Propose options and recommendations based on your needs and our first-hand experience of a breadth of technology platforms

Provide a clear view of your requirements and accelerate the technology selection process
Why us?
With unrivalled platform experience, we're platform-agnostic and impartial. Together we'll help you choose the right platform for you and your specific needs

We have 10 years' experience helping organisations across a breadth of industries to find the right digital solutions to achieve their goals

Our ecommerce platform experience includes Magento, Salesforce Commerce Cloud, Spryker, Shopware, and more

Our consultants are industry experts who've worked in digital leadership roles such as head of online, ecommerce director, and digital product owner for leading consumer brands

We won't recommend you replatform unless we're convinced you need to. Our website and code audits will provide you with a series of recommendations to ensure you're getting the best from your current platform
Our work
From digital roadmap development, to ecommerce consulting, our services help organisations achieve their goals.
Why do I need expert help to choose an ecommerce platform?
The technology platform you choose – whether that's an ecommerce platform, or a PIM solution – directly impacts your business' ability to grow and innovate. Choose the wrong platform and your business may struggle to drive revenue and keep up with your competitors.
When choosing a technology platform it's easy to select a platform for the wrong reasons, or to make a decision based on a simple feature-for-feature comparison of platforms. Instead a business needs to collaboratively explore value generation and the most effective way to use a budget to achieve its goals.
This is where our consultants come in. We help you ask the right questions and understand all your options before launching into a business-critical critical. With our help businesses have full confidence that they have considered all their options and have landed on the path that's right for their organisation and its goals.
What's next once a business selects an ecommerce platform using Inviqa's counsel?
Unlike other business and technology consultancies, Inviqa's services provide end-to-end support across our clients' digital journeys – from consultancy and coaching, through to solution-build, implementation, and continuous improvement. Head to our ecommerce service page to learn how we translate ecommerce strategy into successful delivery.
We're looking to replatform our ecommerce website. Do we need consulting services?
Ecommerce platform migrations are often more complex than anticipated, with a significant risk profile, so they shouldn't be undertaken lightly. That's why it's important to consider whether a competitive advantage can be found by innovating and extending functionality on your existing platform, rather than moving to a new one.  
Our consultants will never recommend you move your online business to a new platform unless we're convinced you need to – for example, if we can demonstrate that your current platform is hindering your ability to grow, drive revenue, and innovate.
We'll ensure you have a clear understanding of your options to ensure that whatever decision you make will continue to drive business value. Should you need to replatform, we'll ensure you think in terms of the key business processes and business value you want to bring to the new platform, rather than focusing on feature migration which often leads digital initiatives astray.
For which roles and teams are your ecommerce services designed?
Our ecommerce consultancy services are geared towards ecommerce managers and directors, along with heads of digital including CTO, CIO, and CDO. But our digital roadmap and digital strategy workshops are highly collaborative and involve all relevant stakeholders to a digital initiative.
I have an underperforming ecommerce site. Can you help?
Whether you're struggling with slow site performance, have ambitious goals to hit, or can't understand why cart abandonment is significant on your site, we can help. Our tests, insights, and strategic counsel is helping organisations of all kinds to improve site performance, boost engagement, and drive revenue. We have a strong track record of helping ecommerce businesses to solve a breadth of site performance issues. Check out our Site performance & customer insight page to learn more, or get in touch to discuss your challenges with one of our experienced consultants.
Project manager and coach Stephen McNairn explains how to ensure business value in your new ecommerce platform.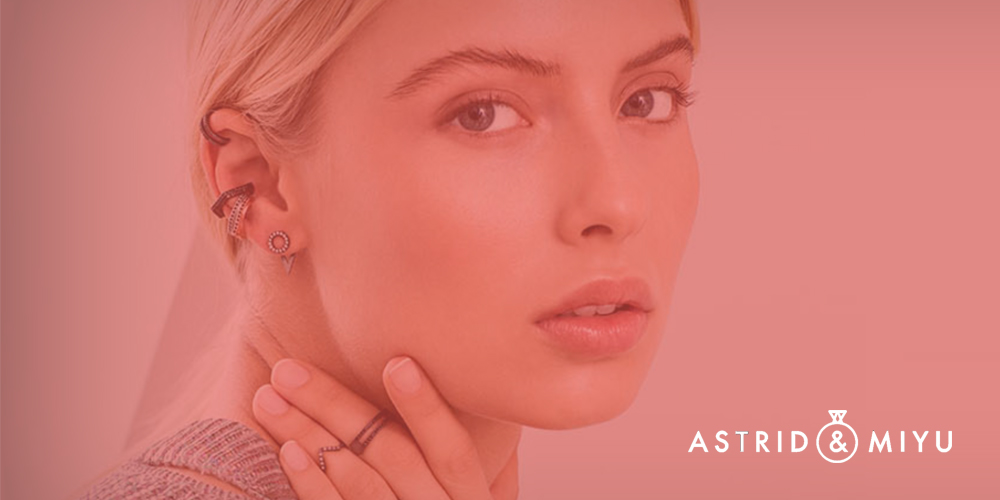 London Jewellery brand Astrid & Miyu sought our help to bring its website in line with its long-term growth plans.