5 ways to integrate personas into your business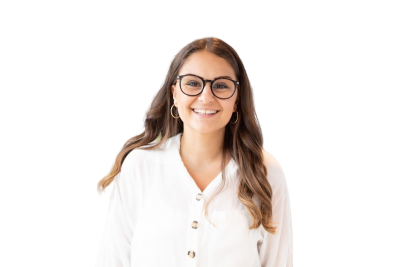 So you've made some personas? Great, you understand the importance of putting your customers at the heart of business decisions. But that doesn't immediately make you a user-centred business just yet.
'Bill the Business Owner' isn't going to jump out of his persona poster to tell you which feature is a priority for him. You are Bill's ambassador, and you now have the resource at hand to help you and your colleagues make decisions on behalf of Bill.
The problem with personas...

There's lots of excitement and energy when creating personas, but we often see that the after care is neglected. Once created, soon enough they're forgotten.
So how can you be the ambassador of your shiny new personas? How can you ensure that Bill lives a full life in your colleagues' minds, that he isn't just lost in the quagmire of your shared company folder, forever to be forgotten?
We've got five simple ways for you to integrate these personas into your business, making you not only Bill's hero, but also making you the ambassador of a user-centred business.
Time and time again I see clients invest in personas, but then don't quite know what to do with them.
1. Make them visible

Quite simply, don't hide your personas in a shared drive or on your intranet – make them seen.
Put them up on walls where people will see them everyday, ideally in communal areas that people pass frequently.
In time, even posters on the wall will be ignored. So continue to introduce exciting and new ways to present the personas to keep it fresh.
Here are some examples of how you can do just that:
Our personas for SSE are on easels around the office.
Our personas for Virgin Trains are printed as a nifty set of playing cards, which we use for workshops. They're also displayed proudly in the walkway to the kitchen, which everyone sees everyday.
Our personas for VoucherCodes are featured boldly on a prominent wall in the office, making them hard to miss.
Our personas for Citibank are printed as giant cardboard cutouts allowing them to stand shoulder-to-shoulder with stakeholders!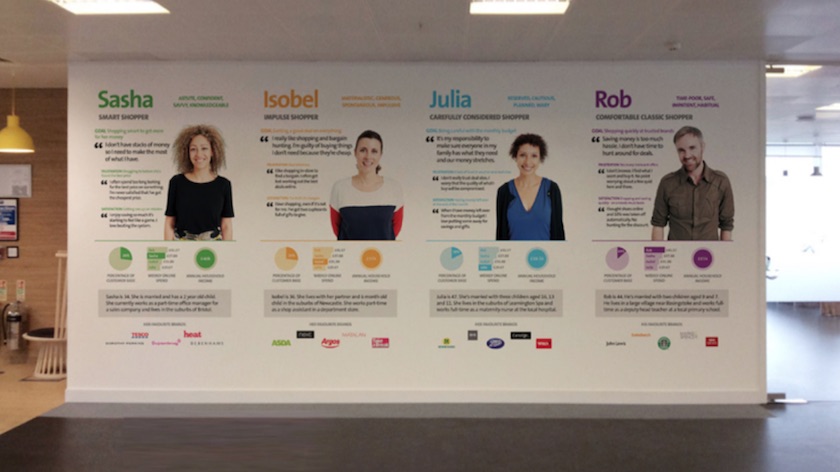 Personas are so valuable to businesses, they just need to be used in the right way to reap the benefits.
2. Bring stakeholders on the journey

You'll be instrumental in getting your business to buy-in to the personas. Start with the basics, explain the value of personas to stakeholders, how they contribute to a user-centered business, and how they should be used.
Avoid a 'ta da' moment – don't have a big reveal to stakeholders and then expect immediate uptake. Bring key stakeholders (the people you want to use them) along the journey with you.
Invite stakeholders to any workshops when creating the personas.
Let stakeholders comment on work-in-progress versions.
Invite stakeholders to observe the user research that the personas are to be based on.
At the very least, invite stakeholders to the presentation of the personas once they're complete, so they understand the research they're based on, allowing them to feel confident that they understand them.
Make sure all stakeholders have easy access to them, if they're hard to find, they won't use them.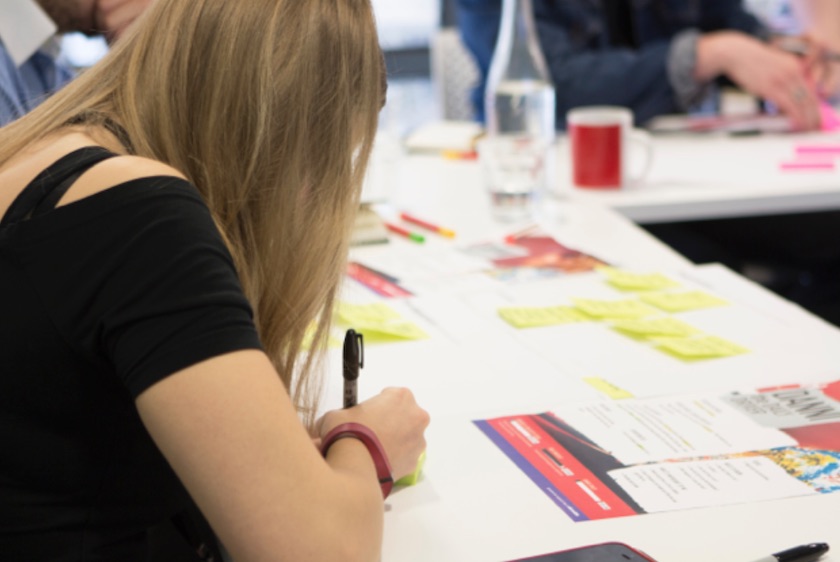 Don't have a big reveal to stakeholders and then expect immediate uptake. Bring key stakeholders (the people you want to use them) along the journey with you.
3. Use at the right time

Identify how they can be vital to how you work. Here are some examples of when personas have been instrumental in our success:
Ideation workshops: each workshop attendee represents a persona. It's amazing how invested stakeholders get in their personas, and really start to empathise with them. It results in a huge amount of valuable ideas, which we wouldn't otherwise achieve without our personas.
Roadmap planning: where roadmap features are prioritised based around the different persona needs.
Design workshops: bringing the personas into the room results in us creating a more sophisticated and personalised experience for customers.
When making business and design decisions think 'How's Bill going to use this? When will he use it? Is this going to help him?' Etc.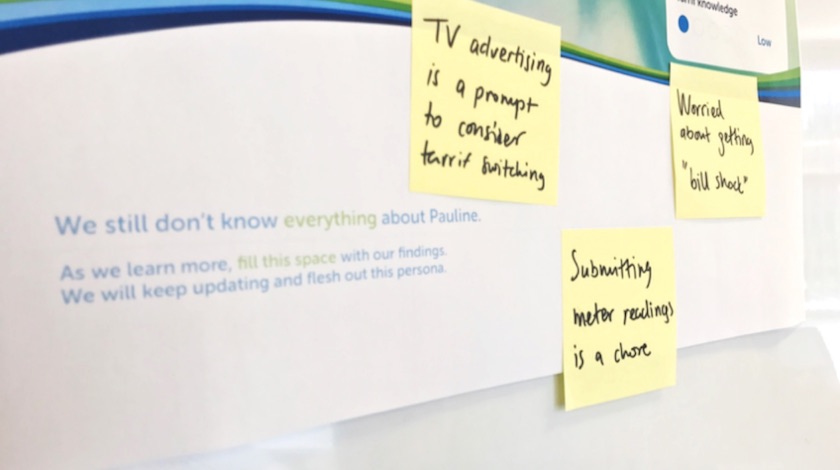 4. Keep them alive

Personas are living documents.
Don't carry out research one time and think you've learned everything there is to know. Continue to conduct research and learn about your customers, and keep updating the personas as you go.
Don't let them get old. We hear clients say 'We did personas in 2015; they're dated now so we must create new ones'. Don't let personas be stuck to a year, don't let them age and be seen as no longer relevant – keep evolving them.
Invite your team to review the personas and welcome stakeholder feedback.
5. Be an advocate

Don't let the novelty wear off and don't let them be forgotten – talk about them, relentlessly.
Over to you!

Now you've got your personas, this is when the real fun begins! Personas are so valuable to businesses, they just need to be used in the right way to reap the benefits. You're well on your way to making this happen and making your business a user-centred one. Bill will be so pleased.
If you need any further advice or support, don't hesitate to get in touch!
Otherwise, good luck, and we hope you enjoy the path ahead of integrating personas into your business!