As mobile spending continues to soar, 2018 is set to be another important year in mobile retail. Here we explore the 7 key mobile trends that'll be shaping retail in the next 12-18 months, plus the areas retailers should address in their digital initiatives.
1. One-click payments
A consumer often engages with a retail brand on their mobile device when they're on the move or in a public space, so what works for desktop isn't necessarily right for mobile in these environments. Payments is a great example, because people want to be in a private environment when entering payment details to complete a purchase. 
One-click payments should be embedded in a retailer's mobile website for loyal and returning customers to enable simple and safe transaction completion, and we can expect retailers to make strides to make mobile payments faster and more convenient in 2018.
Amazon's one-click payment patent expired in September 2017, and so we can expect to see more moves in the area from retailers, who until now have had to avoid one-click buying, or pay licensing fees to Amazon to use it. The Amazon 1-Click button allows shoppers to make a purchase with one click, without having to re-enter the likes of billing and shipping information. It's been extended to products like the Dash button and Echo, where customers can purchase with a single voice command.
2. Experiments with AR
A significant 33% of shoppers would buy a high-ticket item if they could use augmented reality to visualise in their home or chosen context. That's why using augmented reality (AR) to 'bring physical presence to online shopping' will be a massive opportunity in 2018, in particular for home and lifestyle retailers with larger items (in both size and pricing). 
AR can enable customers to make a more informed choice when they shop, improving conversion by allowing customers to see how a product physically fits into its destination environment. Whilst the 'Ikea Place' app allows customers to visualise furniture in their homes without the need for any assembly upfront, you don't need Ikea-sized budgets; many small, independent retailers are already using AR very effectively in the United States to drive conversion by providing a practical, hands-on ways to understand the look and feel of products in different contexts.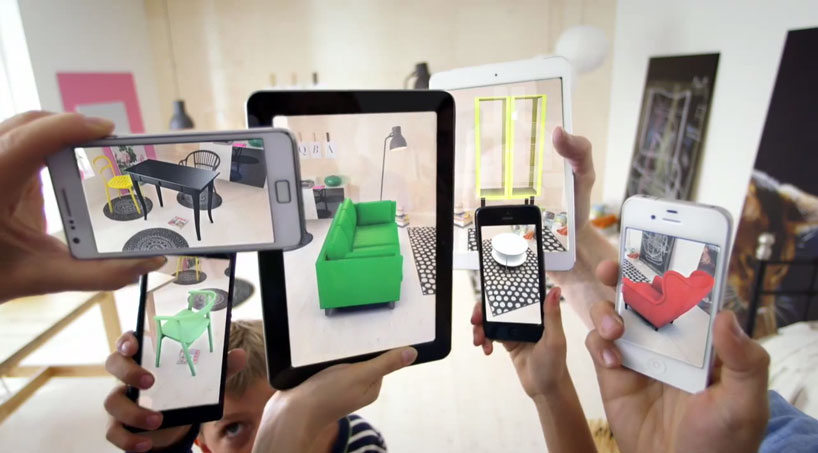 Retailer IKEA is using AR to let customers preview how furniture looks in their homes before they buy
3. AI gets smarter
Artificial Intelligence (AI) made great strides in 2017, but 2018 will see retailers really start to capitalise on the convenience and accessibility that AI, fronted by chatbots, can bring to managing customer service and making smart purchase recommendations. Not only can it enable retailers to transform the online personal shopper experience, but also act upon real-time insight and actionable data to pre-empt purchases and provide valuable help to shoppers, all in a very customer-centric way.
Taking the lead again is Domino's – the self-professed tech company that happen to sell pizza. 'Dom', their Facebook Messenger bot, allows customers to order pizza by simply messaging the word 'pizza'. With one billion people actively using Messenger, it's another smart move by the fast food giant which saw its online orders rise by 30% last year, and now has digital sales accounting for 80% of its UK deliveries.
Domino's is a great example of a retailer using an AI bot to streamline customer journeys
4. A greater blurring of online and offline
More than 90% of retailers have an omnichannel strategy or are investing in one, but just 8% say they have mastered omnichannel. Physical stores are far from dead and this year will see greater attention paid to providing effective end-to-end customer journeys, rather than a focus on individual touchpoints, as retailers battle to deliver the most compelling experiences. 
Tracking offline customer visits has long been a challenge, and whilst investment in beacons and near-field communication can be difficult to build a business case around, offering Wifi to customers is a simple entry point for retailers wanting to know when a shopper has stepped into their store, and opens the gateway for targeted and personalised messaging.
Huddersfield's Kingsgate shopping centre is a great example of how this can be done well. The shopping centre walkways provides single-click wiFi access via Facebook and Twitter, along with a personalised landing page to promote relevant news and offers. 
Kingsgate has benefitted greatly from linked access to data and as a result we are able to improve our targeted marketing to select specific demographic traits and thereby make our campaigns more efficient.
5. Progressive web apps 
Progressive web apps give shoppers an app-like experience without the hassle of them needing to download a retailer's app. They're focused on engaging your customers faster and for longer, especially when there is no connection available, as can often  be the case during mobile commerce. 
Expect to see more PWA examples in 2018, and head here for some great examples of how the technology is being used.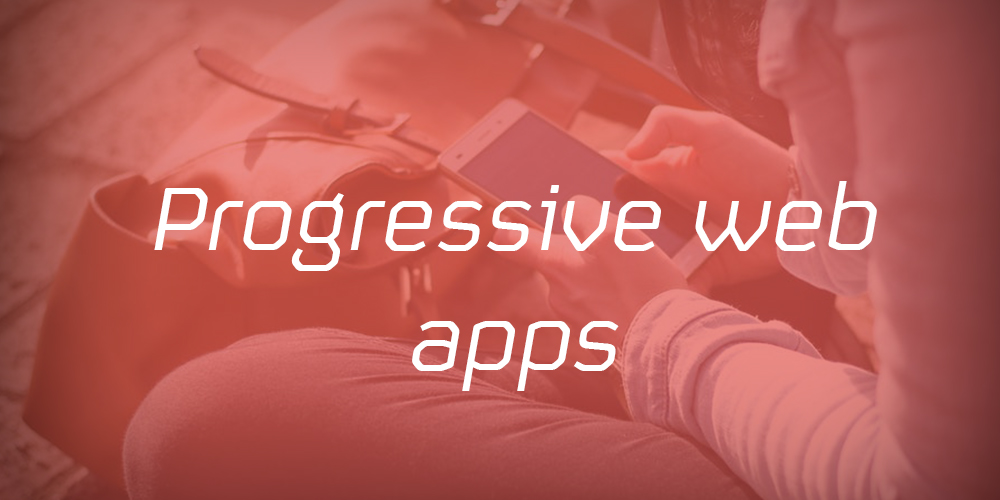 Check-out our guide to getting started with progressive web apps
6. The rise of conversational commerce
With voice-controlled device use for online shopping expected to triple in 2018, voice-enabled search on mobile is becoming more and more important. 
What's yet to be fully understood is how voice technology will change shopping behaviours, especially for categories where multiple options of similar products exist. 
For example, when a customer tells a device to buy orange juice, the decision around brand passes from the consumer to the technology; perhaps it selects the cheapest product on offer, or a brand based on the customer's shopping habit data built up over time, or the store's own brand because that's where the profit margin lies. 
However, for retailers selling very distinctly named products, voice is already hugely promising and we can expect more investment from retailers looking to give their customer base a handsfree purchase option.
Starbucks' Alexa Skill is a great example of the potential of conversational commerce. Customers can pre-order their morning coffee before they've even left their house, or pre-order their lunch before they head out the office.
7. Trust and privacy concerns
The average online shopper probably doesn't know much about GDPR right now, but it's likely that awareness will soon be much higher as mainstream press run stories on how it impacts the average consumer. This will lead to  risk-averse consumers becoming increasingly reluctant to share their personal data with retailers unless they can see clear benefits in doing so. 
Retailers will need to build trust and start a transparent dialogue with shoppers to continue delivering ever-more relevant services.
Strengthening your mobile retail strategy in 2018
For all the exciting things coming down the pipe in mobile commerce, 2018 isn't all about new technologies and large-scale innovation. For one thing, mobile experiences are still hampered by security and payment concerns, as well as wifi and mobile infrastructure limitations. 
In this climate, the best thing any retailer can do to make an impact on mobile is to focus their efforts on providing simpler, more effective experiences that drive conversion. After all, a significant 38% of consumers are more interested in seeing improvements to existing digital services and products than in seeing the introduction of brand new features or experiences, according to research from Code Computerlove.
With CX fast becoming the top brand differentiator, retailers need to focus on convenience and simplified customer journeys, using real-time insight about how consumers interact with their mobile products and services to continuously improve their offering.
Many retailers are still struggling to do this at the moment, but getting the right structures, processes, and practices in place to become genuinely customer-centric is key to every retailer's survival. 
Expect to see more digital experimentation, iterative development, and digital prototypes in 2018 as retailers strive to test, measure, and learn quickly, rather than waiting to go to market with fully-formed mobile solutions.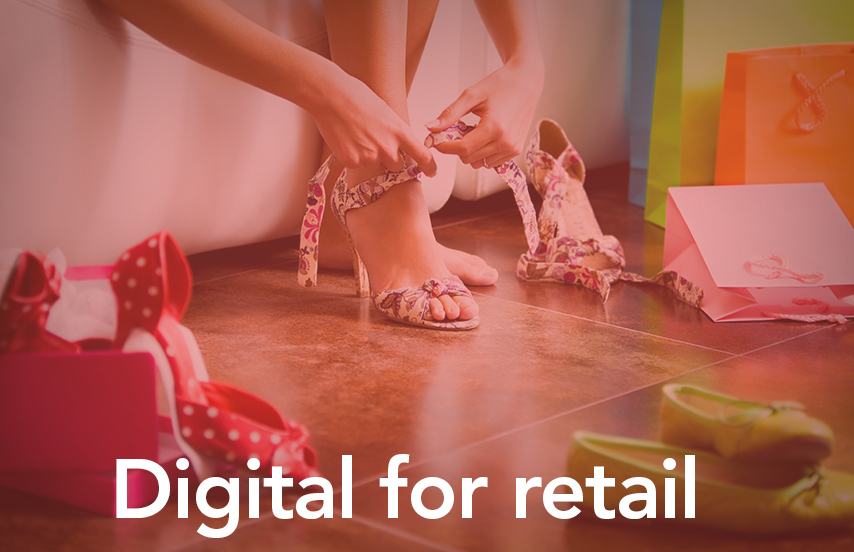 Related reading