Artificial intelligence in travel and tourism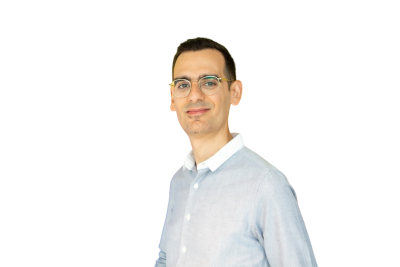 How we book and experience travel has evolved. We're no longer a global society roaming the world with guidebooks in our hands, taking pictures on film cameras for print albums, and booking through travel agents on the high street.
We all post holiday photos on Instagram and complain about delayed flights on Twitter and Facebook. Are we now reaching a time when social apps may be the only thing we need to book our entire holiday? If so, what would make this reality possible?
Artificially intelligent chatbots could be the answer.
Artificial Intelligence (AI) is no longer just a conjuring of sci-fi movie writers; it's becoming an everyday reality. Probably the most visible manifestation of AI has been chatbots, virtual assistants able to hold a natural language conversation with a human. Thanks to modern technology, travel businesses can now communicate to new and regular customers through bots using chat apps.
Customers are open to using chatbots as long as they know they are communicating with a bot. In a recent study by Retale, when asked whether or not they had ever used a chatbot, almost 60% of respondents answered 'yes'. And of those who hadn't tried a chatbot, 53% said they were interested.
So why are chatbots and AI are ideal for travel and tourism companies?
Chatbots are ideal for customer-centric businesses. They can serve as 24/7 frontend customer care technicians. Gone are the days of replying manually to comments and inquiries on your blog, website, and social media accounts.
Many responses can be automated using chatbots that can efficiently carry out basic requests for information. Chatbots are better than out-of-office responses.
Post-trip, bots can send out feedback forms that can solicit valuable information on how your business could further improve a guest's travel experience.
How is travel and tourism embracing AI?
Dutch airline KLM was one of the first to implement the use of bots and chat apps, sending its passenger boarding passes and flight information via Facebook Messenger, WeChat, Viber, and other chat apps.
Kayak offers a chatbot service that provides updates on flight delays and gate changes, but it can also answer questions like 'Where does £900 take me?' and 'What are fun things to do in London this weekend?'.
Online travel agents like Expedia are actively looking at using AI for customer service, while Booking.com launched a chat tool that automates online trip searches.
Brands like Hipmunk, Expedia, Skyscanner, and Cheapflights have also experimented in this area of using AI for customer service. Hilton hotels went a step further. Their chatbot is an actual robot named Connie who assists guests at check-in and advises them on local attractions and things to do.
'We see AI [artificial intelligence] as an evolutionary part of travel'. says a Skyscanner spokeswoman. 'We've always believed that people would go from click-type-tap style searching to a conversational format. Interestingly, those using our bots treat them in a very human way – ask for the bot's name, send an emoji, or sticker of appreciation'.
Further opportunities for using AI in travel and tourism

Within travel, AI can make a real difference. For example, if a customer's flight gets cancelled, rather than just getting an SMS, a chatbot would jump into action, offering the customer a booking on the next outbound flight. Bots act as a virtual guide, engaging in a virtual conversation similar to a Q&A session.
Another corpus of data that can be analysed with the help of AI techniques is customer reviews. AI can help rapidly extract meaning and identify trends from a sea of reviews without human intervention. This insight can then be used to respond to customers through product or service changes or communications.
You can also apply AI techniques to your own data, not just customer data. For example, Kayak is using AI to predict whether flight prices are likely to increase or decrease and recommends an appropriate course of action.
Using AI with third-party data could also help you better target your marketing. IBM has built technology which analyses weather patterns to see when people respond best to weather-sensitive purchases, for example, booking holidays when the weather in your hometown is miserable.
From the work we've been doing at Inviqa, we see AI being particularly relevant for:
Content curation (e.g. intelligent recommendations)
Customer service (especially digital/social service)
Content generation (e.g. email or video content)
Sentiment analysis (e.g. social listening)
CRM (e.g. smarter loyalty or sales insights)
Digital advertising optimisation
Powering chatbots (e.g. for assistance in finding products or content).
The biggest question for marketers and businesses is whether you choose to create your own chatbot, or figure out how best to integrate into the ecosystem of much larger players e.g. building a 'skill' for Amazon's Alexa platform.
What should you do next?

Chatbots are still a developing technology, so it's important to not overextend your design. For brands just starting to experiment with chatbot development, be clear and upfront about the purpose of your chatbot with customers.
Because of their efficiency over human representatives, chatbots have the potential to save companies a lot of money. However, it's important to consider if your users' overall experience of your product will improve. For example, if a chatbot increases the frequency that users can get customer service help, then it's adding a tangible benefit for users. 
As travel and tourism companies continue to test and release more chatbots and do more with AI, we'll gather more insights about how and when customers want to communicate with chatbots.  These are going to become more and more refined over the next few months.  
Many travel and tourism businesses are using customer social media feeds to promote destinations, setting up chatbots to make booking easier and taking giant leaps forward – those that don't adapt will be left behind.
As the technologies become more advanced, combining AI with intelligent personalisation, could mean companies are predicting what holiday you're dreaming of before you have any idea. The chatbot of the future will already know your preferred airport, dates, times, mode of transport and who you're travelling with from your emails, Facebook, Twitter and calendars – if you grant them access, of course. But just don't expect it to fix your sunburn... yet.