B2B portal design: 6 best practices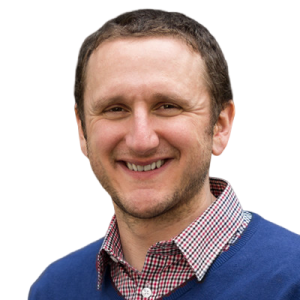 We're noticing a real sea change in the world of B2B portals. The users of these platforms – employees – are more and more expecting experiences they're used to in the world of B2C. A simple comparison shows the stark difference: 
Consumer experiences: use smartphone (or tablet or laptop) to easily purchase products, find out information, and so on, predominantly with pick-up-and-play experiences
B2B experiences: use workplace tools that often require intensive one-to-one training to learn how to carry out relatively basic tasks
At a high-level, designing for B2B portals should follow the same principles as B2C digital platforms, offering simple interfaces, needs-focused user journeys, highly intuitive basic tasks, in-context support where required, adherence to general design conventions, and so on.
There are a number of best practices unique to the world of B2B platforms where users are interacting with these tools on a regular basis to help them do their job. Here at Inviqa we've worked on lots of B2B portals over the years and, based on our experience, here are a few best practices that portals should adhere to:
In the world of B2B portals, employees are more and more expecting experiences they're used to in a B2C world
1. Amalgamate with users' workflows
Any B2B portal should make users' working lives better, helping them be more efficient and enabling them to be successful in their roles.
Users don't generally choose to use a portal as most aren't involved in the buying decision; instead, they're forced into using it, which creates a very different dynamic for them.
The benefits to amalgamating with users' workflows are quite simple really:
Make sure your portal helps users be more successful in their roles

They'll then become more and more reliant on the portal as an essential part of their job

When it's time to renew each year, staff will make it clear that they don't want to lose access to the portal
So be sure to make it really easy for users to quickly dip in and out of the portal to complete tasks whilst carrying on with their day job.
2. Have a task-focused dashboard
The dashboard is the gateway into the portal so should allow users to crack on with key tasks directly from this page.
Don't force users down complex navigational hierarchies; on the dashboard you should instead:
Highlight urgent and overdue actions that need taking care of
Allow users to immediately resolve issues and complete tasks
Provide quick links to frequently accessed content/tasks
Avoid lengthy welcome messages and pushing content that you care about (e.g. news); employees usually just want to crack on with tasks as quickly and efficiently as possible.
3. Design for user efficiency
Designing for users that regularly use a portal (be it every day, week, or month) is really different to designing for one-off visitors.
Shortcuts, bulk uploads, the ability to pick up incomplete tasks, links to regularly accessed features – all of these help users complete key tasks more quickly.
Contrary to many B2C digital products, a successful B2B portal is one where people spend the minimum amount of time achieving the maximum results.
4. Have a seamless onboarding process
Getting new users to register and successfully complete a task on the portal is key to long-term engagement. Get it wrong and they may never come back (and the fewer active users you have, the harder it is to get your contract renewed with your client).
Onboarding shouldn't involve training (except perhaps for super-users); people should be able to just quickly get started as they do with consumer technology.
You can integrate help tips and tutorials alongside key tasks, allowing users to get help and discover useful features in-situ, as they go along. So get rid of those 100-page PDF instruction manuals and 30-min instruction videos!
5. Allow for easy collaboration
We've seen users come up with countless workarounds because portals won't allow them to collaborate with colleagues in the ways they need to. Examples include:
Copying and pasting text into an email to send to a colleague (if the system doesn't support messaging)
Printing out content, highlighting key points, and handing it to a colleague (if the system doesn't support reviewing work)
Post-it note reminders placed around the monitor (if the system doesn't remember key information such as a regular contact)
Video conference meetings with screen sharing (if the system doesn't support teams working together)
If you understand users' workflows then you'll have a great understanding of the types of collaboration they need to be successful in their roles.
6. Be visually stunning
If you have to sell the value of your portal, either internally or to potential clients, then first impressions really count. When one of your sales guys opens up their laptop to demo the portal, your prospect needs to be instantly impressed. And a great visual execution will help with this.
In reality, regular users won't care too much about your portal's visual impact (they care about completing tasks quickly and efficiently). Good visual design can greatly improve the user experience, especially if you have some really effective data visualisation.
Do remember that visual design for a B2B portal is different to a marketing website, so no banner images; just make it really task-focused.
How to get there
The key to achieving these guidelines is user insight and research, and truly understanding the needs, goals, and pain point of your end users. Please note, your account managers telling you what clients say they want is not particularly valid insight (end users are not usually qualified to solutionise on your behalf)!
You should:
Spend time with a range of different users in-situ at their desks (1-2 hours each), watching them do their job and interacting with your portal
Discuss what they're trying to achieve in their jobs, their needs and goals, and what success looks like for them
Find out about pain points, both with the system and with other areas of their jobs (the more pain points your portal eliminates the better)
Take your insights back to the office and integrate them into your roadmap
Once you've done this, get ideating, designing, and building new modules for your portal, with usability testing integrated throughout.
It's hard work and a lot of effort to achieve these six guidelines, but adhere to these and your portal will be well on the road to success. Good luck!