Best strategies for creating a successful subscription business
Image
Retail subscription services have been around for a long time. However, the combination of continued growth in online retail plus the COVID-19 pandemic, which saw many of us seeking new ways to shop, has further heightened their popularity.
Subscription services for physical goods were an attractive proposition even before the COVID-19 pandemic. A 2019 Royal Mail survey found that over a quarter (27.4%) of UK consumers were signed up to a subscription box service, with over half of those aged 25-34 (52.1%) signed up to at least one. In many sectors, the pandemic then accelerated take-up. In April 2020, the first full month of lockdown in the UK, spending on digital content and subscription services jumped by 50%1. In Britain, every household is signed up to an average of seven regular subscription services2.
This particular ecommerce niche holds great promise for those who get it right. Even before the pandemic, the UK market for subscription boxes was forecast to reach £1 billion by 2022. It now seems likely that this figure will be even higher. But as buyers in the UK start to have more choice again over where and when they can shop, how can you retain subscribers and grow your subscription service? If you haven't launched one, how do you get it right? We sought insights from vendors who are making subscription services work for them across a range of products. And no, it isn't all about KPIs, metrics and churn.
What's your story?
When you are trying to persuade people to part with their money on a regular basis, you need to have a captivating story to tell and a compelling reason for them to sign up. Are you solving a problem for them? Are you keeping them entertained? Are you letting them try something new? Or are you simply making their lives easier? If it's a combination of two or more of these, so much the better.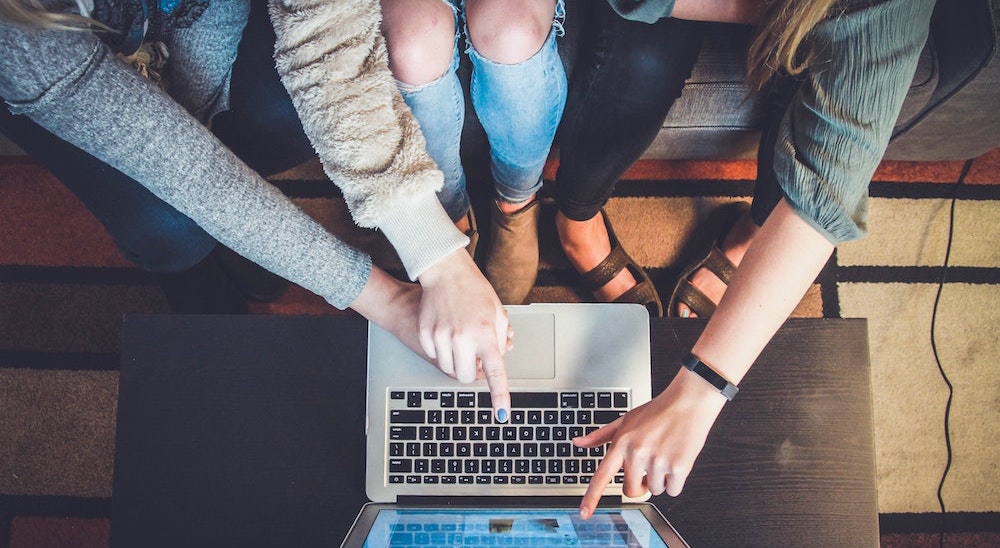 Whatever product or service you are trying to sell as a subscription, your proposition needs to be clear. At craft beer subscription service BeerBods:
We've always had one simple mission that has remained the same from when I was holding beer tastings in my shed to today, and that's to get more people drinking better beer
The sales pitch on the website to potential customers is strikingly clear: 'One beer and the story behind it every week'. Similarly, at Pact Coffee you're invited to 'Wave goodbye to bad coffee days'. Meanwhile, at the Bike Club, the aim is to get children cycling by helping parents navigate the daunting task of choosing bikes, given that in a physical retail environment it's easy to be baffled by enthusiastic expert staff.
A common theme here is curation – making people's lives easier in a world where we're often overwhelmed with choice. 'The amount of choice is making it harder for people to choose, so the job of curator becomes really important,' says BeerBods' Lane. 'Even though they don't know what they will receive, our subscribers tell us the number one reason they subscribe is because they trust us to find beers they would never find otherwise.'
For some companies, the ecological aspect is key as buyers increasingly care about the source of the things they consume. This is a core proposition for fruit and vegetable service Oddbox, where you are invited to 'Eat good. Do good. Stay odd.' And the first button you see says 'Start rescuing'. Given that being eco-friendly is something more and more people are looking for, ensure it's easy for people to see this if it's one of your sales messages.
Having determined your offer, it's important to be aware that you are unlikely to get it 100% right from the start. 'We can presume what people want and what the product should be,' says Alexandra Rico-Lloyd, Chief Operating Officer of the Bike Club. 'But no matter how much work you put into it, you're never going to get it perfect when you finally do that hard launch because there's always going to be something you haven't thought of. So it's about having a minimum viable product and being adaptable to change and develop your proposition over time.'
Acquisition
The next step is to acquire some paying customers. There is no single guaranteed route to do this, not least because some subscription services grow out of ideas that were first set up for friends and relations, some are pure play subscription services and others are extensions of successful online and/or retail store businesses.
Don't underestimate how much it costs to acquire customers and make sure their lifetime value is going to support that position
Whatever you do, 'Don't underestimate how much it costs to acquire customers and make sure their lifetime value is going to support that position,' warns Joseph Munns, Managing Director of Bakedin.
All our experts agree that having an attractive financial offer is vital, although there's evidence to show that in some cases buyers are willing to pay a premium for subscription services. One major decision surrounds introductory offers and how best to pitch these to avoid bargain hunters who buy a cheap first 'box' or two and then leave. Monitoring your churn at different stages and designing (and continually assessing) an appropriate retention strategy is important.
Another key decision is how much choice you give buyers in what they will receive. At one extreme are businesses such as BeerBods where there is no choice, in this case because the aim is for everyone to try the same new beer every week, usually at the same time. 'Curation is at the heart of what we do, so if we start letting our customers pick what we send them, it takes away that central tenet,' says BeerBods' Lane. Similarly, at Bakedin there is just one choice: between sweet, non-dough based bakes and bread- based bakes.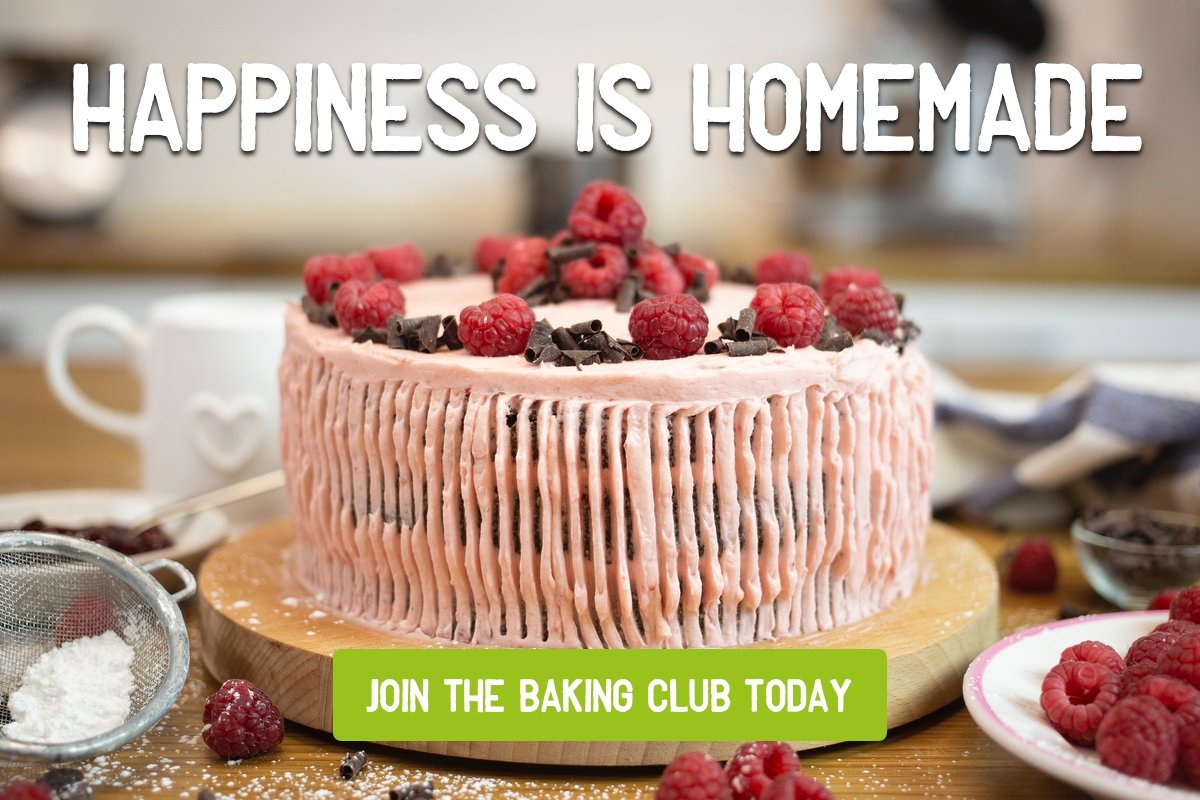 But this approach doesn't work for all schemes because of the product on offer. At Pact Coffee, for example, there are choices that allow for, among other things, the different ways subscribers brew their coffee, the strength of coffee they typically drink and their budget. And at Oddbox they cater for how much subscribers eat each week, whether they want fruit or vegetables or both and have any dislikes, and when they'll be on holiday – after all, you can't address food waste if you deliver food that people won't or can't eat.
There are numerous options of how to promote your service – too many to go into here. But just because your offer runs online, don't forget to consider offline promotions as well, such as printed flyers. If you have bricks-and-mortar retail outlets, consider promoting your subscription service in your stores. 'We're trialling this at the moment, but the subscriptions we promote this way are ones with products that are not currently available in store,' says Joanne Gray, Loyalty and Retention Manager at Hotel Chocolat. At Bakedin, they also make their subscription products unique so as not to cannibalise retail sales.
Another suggestion is marketing partnerships with like-minded brands whose customer profiles fall in line with your target audience. 'The return on spend can be far greater when you work with synergy partners and this can perform really well compared with paid social,' notes Ted Charalambides, Digital and Marketing Director at Pact Coffee. Influencer marketing is another avenue that some brands are exploring,
If you avoid looking at attribution as a measure of performance, you're missing a big chunk of what you could achieve
says Charalambides from Pact Coffee, who suggests looking at the 'triggers you can pull on different social media channels to broaden your horizon'. Understanding any seasonality that will affect both acquisition and retention is also important.
Whatever you opt for, the advice is to keep your campaigns consistent in terms of brand and to focus on where your target customer segments tend to hang out. 'We don't want our ads to appear too different, so that if someone sees us in different places they instinctively know it's the Bike Club,' says Rico-Lloyd from the Bike Club.
Finally, make sure you constantly analyse your numbers over time to understand the customer journey before the last click.
Retention and growth
Once you have your subscribers, how do you keep them? As mentioned above, the optimum price differential between any initial offer and the ongoing subscription cost is something you will need to determine over time. But one of the other main elements that affects retention is customer experience.
'Retention is a big play for any subscription B2C brand,' says Pact Coffee's Charalambides. 'If we can improve on customer experience, in theory we should retain more customers and reduce churn.' Oddbox's Co-Founder and CEO Emilie Vanpoperinghe goes so far as to say that 'churn is not a marketing issue, it's a whole company issue.'
That customer experience obviously includes the product itself, but also covers everything from the ordering process, content on your website, any interface with customer services, the way a product is packaged and delivered and, if you have one, any community you have built around your subscription service.
As far as the product is concerned, 'the first box experience really impacts retention,' notes Oddbox's Vanpoperinghe. 'Just like when you meet someone new, if you have a good first experience, you're more likely to forgive them if the second time isn't quite as good! So we're putting together a start-up pack for new customers which will be slightly different, to boost that initial experience.'
In terms of online, make sure you keep it fresh so that people want to keep coming back.
At the end of the day an ecommerce store is like a retail store- it needs its windows cleaned and the storefront changed, with new themes and new items for them to browse
The content on your website and in emails also supports retention. Recipes, tips and videos are valuable on food subscription sites, for example, with Oddbox providing seasonal eating and meal planning guides, among other things. To support its eco credentials, Oddbox's Vanpoperinghe explains, 'We've also developed an impact calculator where, on a monthly basis, we send customers details of the impact they have made in terms of how much fruit and veg they have rescued and the volume of CO2 emissions and litres of water they've saved.'
Your website also offers the opportunity to gain more from your subscribers by adding products that complement the ones they receive as part of their subscription. For primarily retail brands where the subscription products are produced in relatively small volumes, this provides an opportunity to get subscribers purchasing large volume production items too.
Community feeling
For some brands, community has been a central part of the subscription offer from day one. Others have gradually moved in this direction over time. However, the pandemic brought the concept into sharp focus as people turned to online communities when stuck indoors during various lockdowns. The key is making it work for your brand and products.
At BeerBods, the whole subscription concept is built around everyone trying the same beer at the same time on the same day and sharing their experiences online across various social media channels. In addition, at these live tastings they get to hear the stories behind the beers they are drinking. 'Our Thursday night tastings are the beating heart of what we do and the number one reason people subscribe,' says BeerBods' Lane. 'They love the ritual and the social aspect. Building that magic over the long term is hard, but it's all about creating something they love and want to be a part of long term. What I would advise, though, is to engage with them in the way they find easiest and to go where they are, as when we tried to create our own community platform, it didn't work.'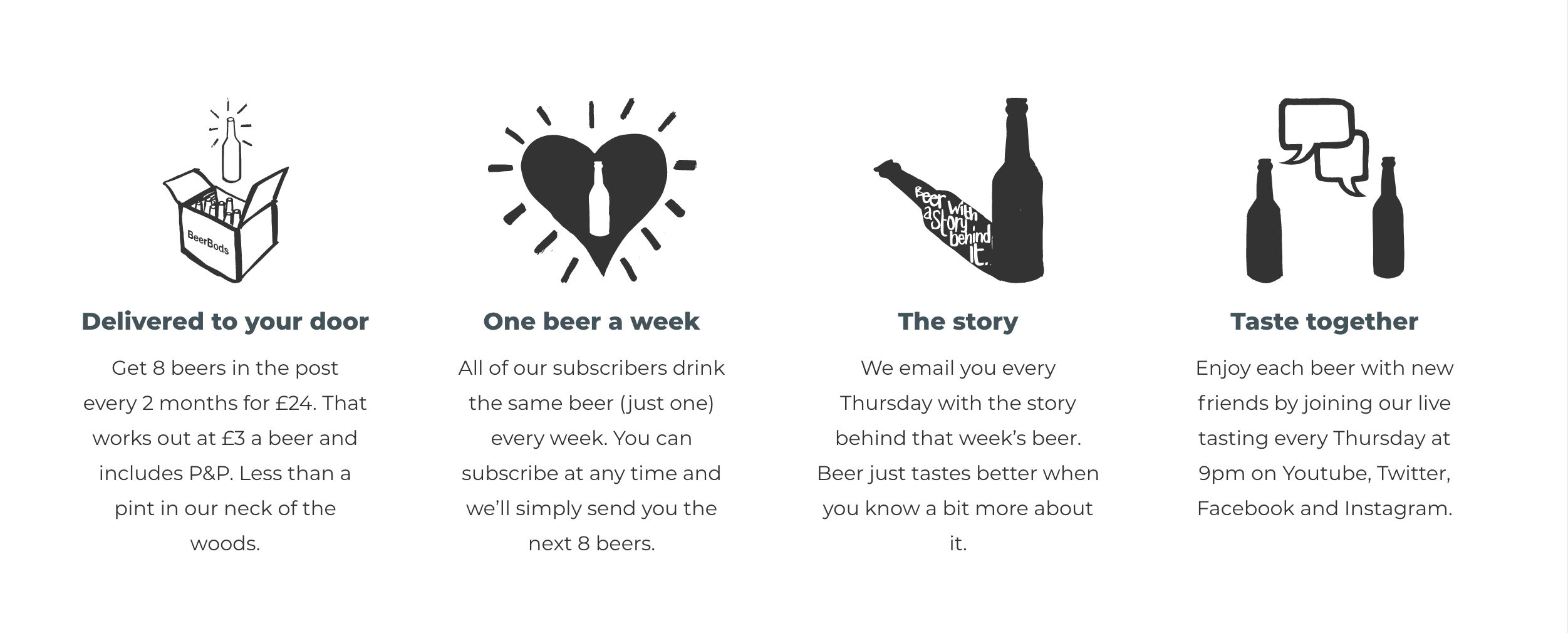 The concept of sharing an experience on the same day is now a core part of the Bakedin subscription service too, although this wasn't how it was originally planned. Because customers are sharing pictures of something they've baked themselves, Bakedin freezes its social media channels between the boxes arriving and the monthly 'reveal' to create a buzz around that time. 'Organic reach on Facebook can often be insignificant unless you've got an insanely big audience, so we set up the group because we knew it would get loads of interaction,' admits Munns from Bakedin. 'But then we realised it didn't belong in the background. Now, even though it sometimes gets used by subscribers as a customer service channel, the community generated a huge amount of positivity.'
Ultimately, it's all about the customer
Online communities provide a valuable way of finding out what customers think, as do surveys. 'Customers won't necessarily tell you exactly what they want, because they don't necessarily know, but they can still help you understand your key parameters in terms of box contents, packaging, size, cost and that kind of thing,' says Gray from Hotel Chocolat.
Listen to your customers and gather insights
Rico-Lloyd from the Bike Club has another take on the value of surveys. 'As entrepreneurs you always have a new fun thing that you think would be amazing for your business but we always talk to our subscribers first and that helps us to drive the direction of the business and make sure we remain relevant for our customer base.'
It might seem that a subscription service is a potential goldmine, but it needs careful consideration and planning, and then plenty of nurturing and continuous updating along the way. At the same time as retaining your focus, you need to ensure you are communicating clearly and making people's lives easier – and often more fun. 'Of course you should make sure your product is functional and is amazing, but make sure you then build everything else around that. Emotional engagement is important too,' advises Vanpoperinghe from Oddbox.
Focus on making your product great, but bear in mind that people don't buy just your products- they buy the whole proposition
Thank you to Commerce Futures and Recharge who collaborated with us to produce this report.
1 Barclaycard Payments; June 2020
2 Barclaycard Payments; June 2020; includes digital entertainment and premium delivery services