Being able to adapt digital products quickly in line with changing customer needs and expectations is key to survival. But the task of continually improving the digital experiences a business delivers requires the right leadership, structures, and processes. Another crucial requirement is money. 
Here we explore how to fund digital initiatives that ensure digital products continue to deliver value to users and the business itself.
The cost of digital product innovation
Digital product innovation is increasingly becoming a journey of continuous improvement that can't be funded through a bolt-on, one-off investment. There's no easy answer as to how to fund this ongoing journey, but every organisation needs to look at business goals and strategy to identify the best way to fund its digital future.
What's clear is that the cost of not investing in product innovation and improvement can quickly outweigh the cost of taking action. Digital investments (especially large ones) can sometimes affect profits in the short term. But without significant investment in digital innovation initiatives, profit and market position is put at great risk in the longer term. 
Gartner's Andy Rowsell-Jones says that businesses waiting just two years from now to make strategic digital investments will find that those investments become more expensive, and will find it much tougher to play digital catch-up. And businesses whose digital products and services are supported by out-of-date legacy systems may need to double their digital investments within just five years, according to McKinsey.  
The changing nature of digital investment
Thankfully, C-level executives are becoming well-versed in the benefits of continuous improvement, with product improvement representing the biggest-rising priority for CEOs in 2017.
Although a significant number of CEOs still mention 'ecommerce' or 'digital marketing', more of them align digital business strategy to advanced business ideas, such as digital product and service innovation or digital platforms.
As business leaders make the mindset shift towards continuous improvement we can expect to see a change in how these initiatives are funded. 
Traditionally, digital investment has been focused on one-off projects where an end goal is fixed, and funding (usually sourced from capex) is allocated to ensure the goal is achieved. This then typically depreciates over 4-5 years – a very long time in digital terms, when much can change in the meantime. As a result, this is not always the best funding for digital initiatives. 
The problem with assuming an endgame is that an organisation's digital roadmap should be flexible, not rigid, so it evolves in line with ever-changing consumer demands, competitive landscapes, and technologies. 
Thankfully, operational expenditure is now more possible with the advent and availability of platform-as-a-service (PaaS) and software-as-a-service (SaaS) solutions which enable nimbleness and flexibility, making it far easier to change things as customer expectations evolve.
Business leaders now realise that the only way to survive in highly-competitive markets is by focusing on continuous improvement, rather than one-off digital projects with an endgame. 
But many businesses' financial models, accounting systems, and processes for gaining funding for digital initiatives are at odds with this new way of thinking, and are still orientated around digital projects with a defined finish point. 
This will, of course, have to change. As businesses move towards a mindset of 'innovation as usual', where digital innovation becomes more closely interlinked with day-to-day digital operations and product development, we can expect to see more emphasis on opex as a source of funding for ongoing digital initiatives.
Gartner has a useful overview of different approaches to funding the shift to digital business, covering everything from self-funding – an useful option for gaining immediate revenue returns for small digital initiatives – to divesting assets as a means of moving towards a desired operating model. 
These sources of digital funding will vary in every company based on the organisation's size and resources. But how can product owners go about securing the funding they need for digital initiatives without a defined endpoint?
How product owners can secure funding for digital initiatives
1. Build an air-tight business case
This one might seem like an obvious point, but only a robust and compelling business case can secure initial and repeat funding for a digital initiative. If you're unable to prove that a digital initiative met or exceeded the conditions on which funding was awarded in the first place, you can't expect to go back asking for additional budget.
A business case is an important means for justifying the budget request you're making to the business, and must be clear about the business benefits of the digital initiative vis-a-vis the costs of the work. 
It needs to provide a robust justification of why the initiative is important to the company, including details on increased sales and profit, increased customer loyalty, efficiency gains, and cost reductions. 
It's useful to include and cost-up different options in your business case, such as gold, silver, and bronze approaches, and clearly convey what those different options will deliver to the business. Relevant case studies (internal or external) can also help illustrate what different routes and options can achieve.
When making a case for continuous improvement initiatives, it's key to include a system of measurement within the business case that will explain how progress will be assessed against the defined goals. Worryingly, 45% of digital heads say their organisation has no formalised system in place to measure the performance of their digital products, but that won't hold up when you're requesting repeat funding.  
Be sure to explain how the initial digital initiative has delivered what you said it would, and use the insight and evidence you've uncovered to refine your case for follow-on funding.
Balance ambition with achievability and remember that unlocking cash for continued investment depends on being able to measure the effectiveness of what you're doing against the original business plan.
Submit your business case in good time for the next budget round, and be sure that those you're looking to for sign-off are emotionally invested in the proposed initiatives, and can see a clear business benefit in investing in the product improvements versus not taking action, or allocating funds elsewhere.
2. Experiment and prototype
The rise of cloud and open-source platforms has lowered barriers to entry for businesses looking to develop digital products, and it's changing the game when it comes to financing digital initiatives.
The opportunity to run ongoing product improvement initiatives from opex budgets is much greater today than it used to be. But that said, there will be times when requests for larger digital initiatives will need to be made at board level. In these instances, conducting small digital experiments that help build a robust business case can be critical in securing funds.
Thanks to widely available and affordable cloud technologies, cloud services, and community software, some of the overheads that could have crept into digital transformation projects have been reduced, and it's easier to test a hypothesis in a safe and cost-effective way.  
Small digital experiments and prototypes ensure your business case is based on empirical evidence, rather than assumptions, which will be far more compelling to the board. Such experiments can also be very advantageous for businesses looking to take advantage of funding schemes such as the Government's 'Innovate UK' which awards funding to innovative products, processes, and services.
Remember that your prototype is ultimately there to help show how your proposed initiative will solve a tangible business problem, and to gain actionable insight for shaping any future iteration. 
3. Make use of your partnerships
Partnerships can be invaluable in an organisation's digital journey. A partner may be able to help fund a new digital product or service by providing advertising, for example, and strategic alliances can help accelerate digital transformation on a wider scale (think Starbucks, for example, and its partnerships with the likes of Spotify and Lyft). 
Making use of your partner network can be really useful in helping fund smaller digital initiatives, but be wary of involving too many stakeholders in a digital initiative, or of yielding too much control to those partners who have invested in the project.
Remember that partners don't have to be external to the organisation to drive value. The digital initiative you're looking to develop may also deliver clear benefits to operations, sales, or another department in the business. As a result, that department may be prepared to contribute to the funding of its development. That's why it's valuable to consider internal partners as well as external ones. 
Investing in better digital experiences
A key challenge for businesses is finding the capital to achieve their digital ambitions once a strategy is put in place. But by following the guidance we have outlined here, product owners can make it easier for senior leadership teams to understand how, why, and where they need to invest to deliver digital experiences that continue providing value to customers, while driving business growth and revenue.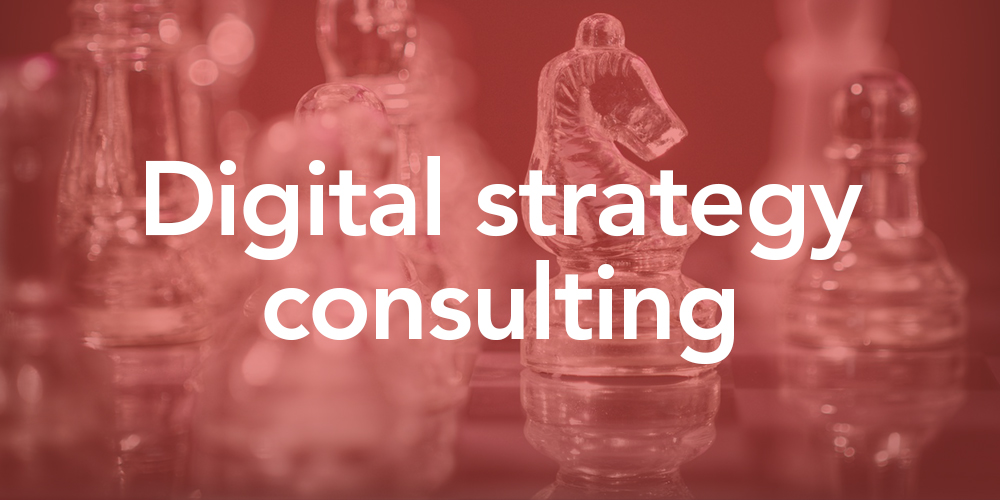 Related reading