DrupalCon Europe 2017 brought thousands of business executives, developers, designers, editors, and agencies to Vienna for a week of learning, best practice, and networking. Here's what we learned.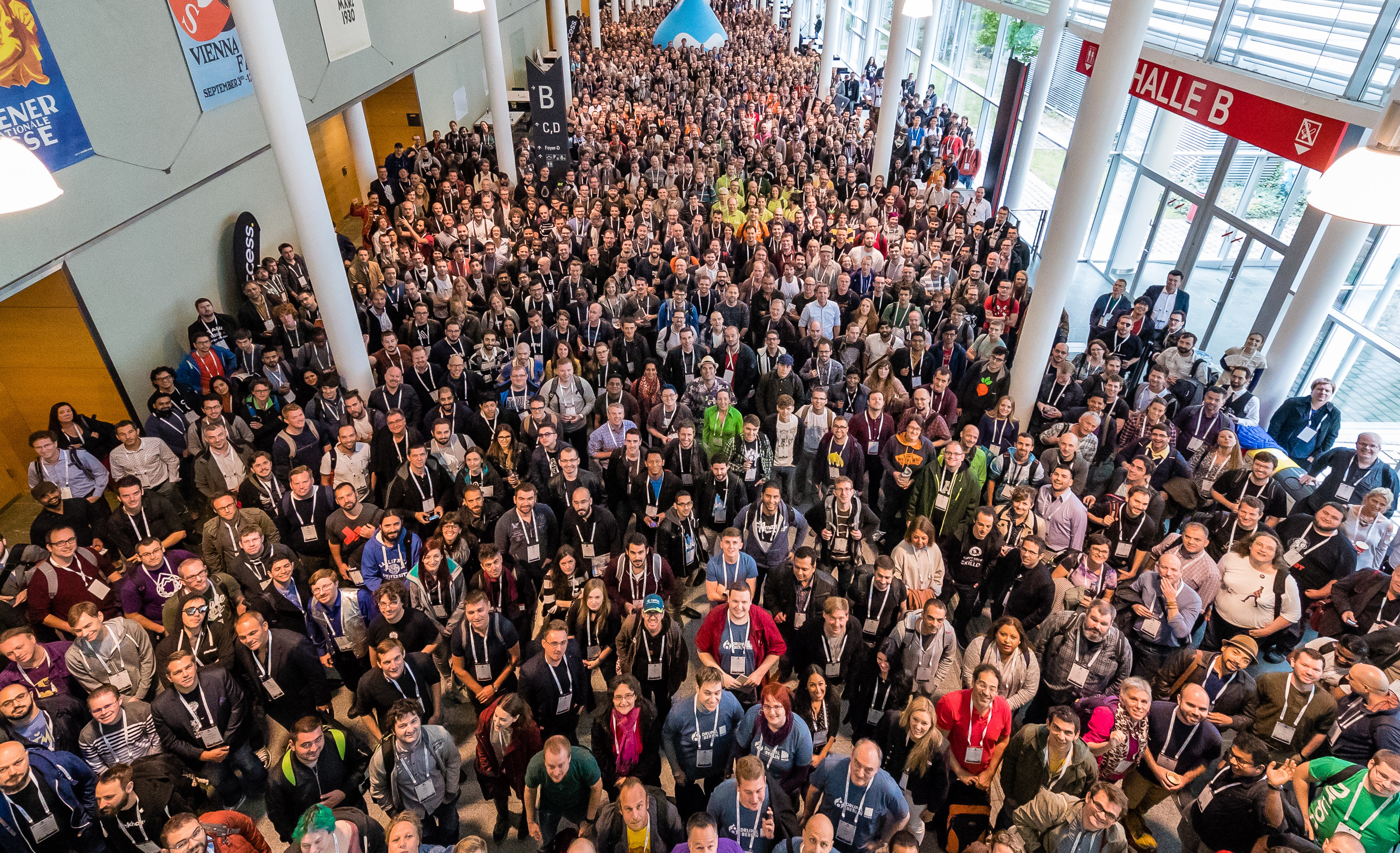 This time last year we were talking about a Drupal 8 tipping point. We'd just got back from DrupalCon 2016 in Dublin and were excited about a noticeable change within the Drupal community as the commercial use of Drupal 8 started to take off.
Fast forward a year and the key message at DrupalCon 2017 was loud and clear: Drupal 8 has well and truly arrived. The platform is rapidly evolving and it's helping organisations to navigate a complex environment of new channels and use cases.
Drupal 8 adoption
With almost 50% growth in adoption over the last year, Drupal 8 is changing and growing very rapidly. 
It's little surprise that 38% of Drupal agencies say they exclusively use Drupal 8 to develop applications since they now have access to 1,400+ stable Drupal 8 modules, a significant number of which are geared at integrating large, complex infrastructures.
With major new modules coming to the core platform this week, and upcoming improvements to UX and multi-site content delivery, Drupal 8's site building and content management experiences are transforming, and businesses are taking note.
Here at Inviqa, we're seeing growing appetite for Drupal 8 from a diverse array of brands. In recent months, we've launched Drupal 8 websites for the likes of GAP, Arsenal, WorldPay, and British Forces Network, and we fully expect to see appetite for Drupal 8 development grow in 2018 and beyond.
A CMS for new touchpoints
Drupal founder Dries has talked a great deal about his vision of an API-first Drupal. Unsurprisingly, there was a lot of buzz at DrupalCon around how Drupal 8 can be used to support a growing number of customer touchpoints and third-party services.
With the adoption of headless CMS growing at a staggering 500% year-on-year, many enterprises are rapidly embracing the need for a sophisticated, decoupled content management system (CMS).
Drupal 8 is proving that it's qualified for the job. The platform scales easily – from tiny sites, to enormous, billion-page-view multi-platforms. And with tremendous achievements made in the last three years to support integrations with any number of APIs, marketing efforts can now be aimed squarely and confidently at Drupal's ability to deliver ambitious digital experiences for customers with complex needs.
Catering to different businesses
More and more large companies are using Drupal 8 to manage their channel-agnostic content model and serve it out via APIs to an ever-widening market of 'unknown consumer' channels. 
 
But what about small to medium clients? Is Drupal right for them too? Thankfully, the combination of Drupal 8's API-first drive and the platform's new UX developments means that Drupal 8 now offers the best of both worlds; it's uniquely qualified to meet the needs of businesses with small but highly integrated systems and those with large, complex infrastructures. 
Watch this space!
For me, perhaps the biggest takeaway from this year's DrupalCon was that we can count on even more exciting times ahead. Developers are building ever-more-appealing, decoupled front ends, platforms like Drupal 8 are vastly improving the site-building and editorial experiences they deliver, and content consumption is exploding.
There's never been a better time to be in content! I can't wait to see how the next year pans out.
Learn more about Drupal development, Drupal training, and content management services at Inviqa. Get in touch to discuss how we can support your digital journey.
Related reading
About the author
Nick is a seasoned and highly-qualified Drupal trainer, developer, and consultant. His experience covers Agile methodologies, including the likes of Scrum and Kanban, and when he's not delivering Drupal-certification workshops, you'll find him penning the likes of 'Learning Drupal 8'.
Image credit: DrupalCon Vienna, Flickr