The Digital Department at Faber Music was concerned that replatforming its 10-year-old ecommerce platform was an urgent priority. But when it enlisted help from Inviqa, it soon became clear that the music publisher's technological challenges and opportunities were far greater than its ecommerce platform.  
A legacy systems challenge
Faber Music provides specialist music publishing consultancy, services, and syllabus development. Founded in the 1960s by Benjamin Britten, the music publisher's services include the likes of sub-licensing services, rights clearances, and digital publishing, while its products include digital scores, sheet music, songbooks, and educational publications.
With an aging ecommerce system, designed by a digital agency no longer in business, Faber Music approached Inviqa in to help source a suitable replacement system. 
But what soon emerged, during talks with Inviqa and Faber's various stakeholders, was that an unsupported ecommerce platform was far from its biggest pain point.
Without a clear understanding of some of its most complex technical systems, Faber Music did not have a holistic view of how these legacy systems 'talked' to each other, or the biggest business challenges and opportunities they presented.
As a result, the music publisher was missing opportunities to innovate and bring its products and services to new audiences and touchpoints.
Understanding technical infrastructure
To help achieve a detailed understanding of part of its technical infrastructure, Faber Music appointed Inviqa to conduct a technical audit with a digital maturity strategy component. 
We needed a clearer picture of our legacy digital systems, of the opportunities and goals connected with them, and of how our legacy systems could better support those needs.
Ahead of the technical audit, Inviqa got Faber Music stakeholders together in one room for a half-day 'event storming' workshop to understand how information flows from one end of Faber's digital infrastructure to the other. This enabled the team to rapidly gain a high-level understanding of the technology landscape before starting the audit.
Inviqa spent the next few days auditing and mapping Faber Music's enterprise systems, including its systems for CMS, ecommerce, copyright, and composer data. One of Faber Music's most important systems is a large database of information on rights management and the company's musical works and products. This system, responsible for the data that flows through to other systems, and for exposing data to third-party consumers, needed to be at the heart of Inviqa's review and recommendations.
A digital blueprint for the future
The audit resulted in the following:
A digital blueprint that maps Faber Music's legacy systems and the flow of data between them, identifying high-risk areas
A proposed digital architecture
A phased digital strategy
Inviqa has helped us to better prioritise our digital investment this year, make a better business case on how the digital budget should be spent, as well as achieving a clearly-documented, high-level systems overview. We now have the recommendations and proposed strategy we need to start modernising our systems to work more efficiently for the business'.
The digital blueprint provided a holistic understanding of Faber Music's interconnected digital systems, while our proposed digital architecture provided recommendations on how to rewire those systems to work more efficiently.
Phase I of the proposed digital strategy included the likes of addressing critical security issues relating to the CMS, and decoupling components of the CMS. APIs were core to our recommendations and one of our Phase I recommendations included laying the foundation for a REST API.
We proposed that Faber Music maintain its legacy systems in the short term, but surround them with a modern, customised API for third-party communication with the likes of Amazon.
In this way Faber Music would be able to access the all-important data from its legacy systems, without anything needing to directly 'talk' to those legacy systems. This would  also provide Faber Music with the flexibility to start phasing-out some of those legacy systems that were struggling to cope with the demands placed upon them.
The recommended API would work with the central product management system to fetch the right information and present it in the right way for each respective platform or third-party consumer. This would enable Faber to standardise how its product data is exposed to the outside world, allowing the business to quickly deliver information anywhere, and in any way required.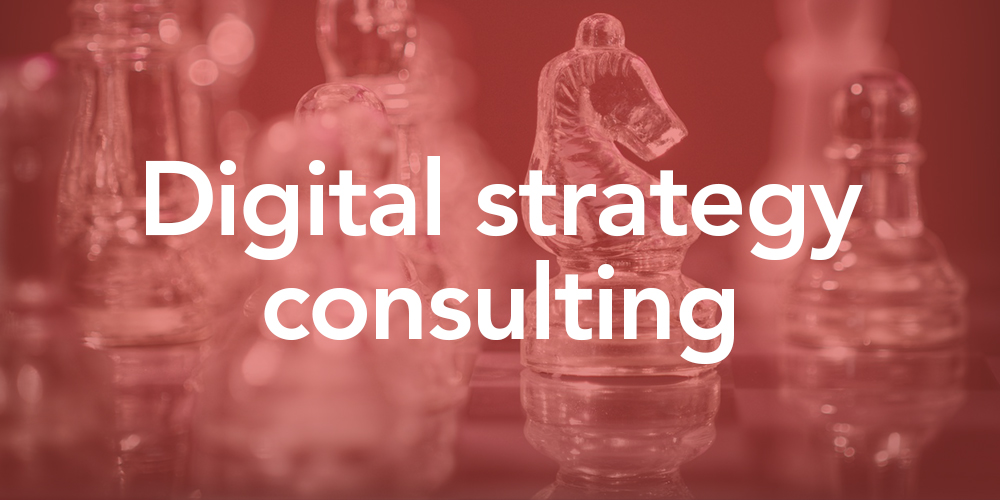 Head to digital strategy consulting to learn more about how we equip businesses to make their business goals a reality with the right strategic roadmap.
Related reading