Great CX for all: our digital accessibility mission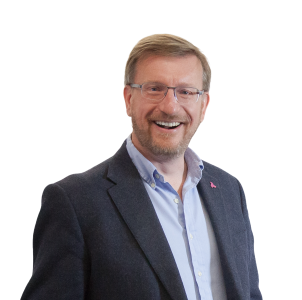 Every organisation can build better digital products by considering the needs of all their users. This might sound like common sense, but digital products are still failing to meet the needs of the 22% of UK consumers with disabilities and access needs.
The numbers are concerning. A staggering 98% of website homepages fail to meet legal accessibility standards, according to WebAIM, and UK businesses lose around £2 billion a month by ignoring the needs of disabled people.
There are compelling financial, legal, and moral reasons to prioritise digital accessibility (you can learn more about these with the help of our accessibility checklist). 
But digital accessibility is ultimately about providing a great customer experience for everyone, and there are countless examples (online and offline) that show that  focusing on accessibility improves usability for everyone.
Accessibility means better digital products
Here at Inviqa, our mantra is: 'We craft game-changing digital experiences'. In other words, we design and build digital products that help change the game for our clients and their customers.
We're people striving to create something special for other people. But the digital products and services we create are only as successful as the experiences they provide to the people who use them.
If those products in any way exclude potential customers, they're failing to ensure a great customer experience for everyone alike.
We believe that accessible products are great products (and likewise, poor accessibility represents poor quality).  
That's why we're committing to improve accessibility – across both our own processes, products, and culture, and those of our clients.
We already offer our clients the likes of accessibility training, accessibility audits, and accessibility testing. But we want to do more to help brands build a business case for digital accessibility and start embedding inclusive design in every project, and every part of their digital teams.
So here's what we plan to do as part of our #GreatCXForAll campaign:
Your say on digital accessibility
In 2020 we launched a new accessibility survey to better understand where organisations are in their accessibility journeys, and the barriers (or perceived barriers) to making digital accessibility a business priority. We polled more than 100 UK digital professionals in UX and other areas of digital product design and development.
One of the key findings was that a lack of ownership is within the organisation is the biggest obstacle to advancing digital accessibility, followed by the lack of 'the right people or skills' (16%).
Only 4% of respondents say their sites and apps currently meet accessibility guidelines, but 44% believe they will meet technical compliance within the next 12 months.
The universal usability benefits of accessibility are the single biggest driver for accessibility (52%), followed by the legal reasons (27%).
CXcon: The Accessibility Edition
In June 2020, we hosted CXcon: The Accessibility Edition, a one-date, remote accessibility conference that brought together 250+ heads of digital, UX practitioners, and accessibility experts, to help organisations:
understand and build a business case for digital accessibility
learn about digital accessibility best practice 
embed inclusive design into their digital product design processes
The jam-packed agenda gave attendees practical advice, inspirational stories, case studies, and the change to hear first-hand from disabled customers, with speakers from the likes of Barclays, Scope, the RNIB, and more. 
All sessions are now available on demand via our YouTube channel.
Improving our own digital accessibility
We recently updated Inviqa.com to improve the admin experience for our content teams, take advantage of the fully-featured Drupal 8 platform, and deliver a modern site that better represented our brand and integrated service offering.
With this project, we had the opportunity to integrate digital accessibility needs from the outset and we've created this site taking best practice web accessibility guidelines into account (in particular, WCAG 2.1).
We've made key accessibility improvements compared with our previous site including the likes of:
A new design, based on revised brand and style guidelines, paying close attention to colour contrasts, spacing, fonts, and so on.
A semantic, structured approach to content (although we have more work to do here).
Improving the accessibility of our content (for example, following best practice for alternative text for images).
But we also recognise that accessibility is a process of continuous improvement and refinement. We know that our site still has some accessibility problems, and we're working to address these as soon as possible, with an initial focus on the likes of:
Instances of inconsistent headline hierarchies and non-semantic headings
A need for visually-hidden headings to provide additional context for screen reader users
A need for pause functionality on text-based carousels
Missing alternative text for some linked images 
We'll continue to test and refine our site going forward, but if you experience any accessibility issues when using the site, please do let us know using our website contact form.