How to map customer journeys – tips and best practice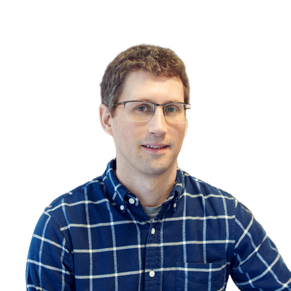 Customer journey mapping gives you a holistic view of the customer experience and is great for aligning teams on projects. It also helps organisations to become user-centric and think from the customer's point of view. Here's how to get started.
Starting the process
Workshops are an ideal way for team members to discuss issues and customer pain points. You'll usually run a workshop for half a day per user journey. This initial discussion is crucial – if you don't critically discuss the current user journey and team objectives before starting the map, you'll miss valuable insights from the team and run into problems.
Once you've done your workshop, journey mapping can take two or more days to build.
You can use all sorts of data to feed into the journey map but remember it's always good to make sure the relevant subject matter experts on the team are consulted.
Preparation
Who to invite
Get stakeholders to invite the relevant people from their team: decision makers, people close to the customer, subject matter experts. Stress the importance of attendance for the full duration of the workshop.
Location
For the room, you'll need a large space with enough room for people to stand around, and a large wall area to create the journey map.
Materials
To create your map, you're going to need some supplies before you begin:
Masking tape (bring a spare roll)
Brown paper roll
Pens
Lots and lots of post-its in different colours
Project tube to carry away the rolled up, completed map
A decent camera/phone to snap workshop photos and capture results
Creating the draft map
To get going, you'll need to:
Stick the brown paper on the wall and create a matrix using masking tape. Do this before attendees arrive.

Along the top, create your timeline. You can work with the workshop attendees to do this and it doesn't have to be linear (do whatever feels appropriate).

Add the rows that cover the experience. These can be whatever's meaningful to project, but examples are: Thinking; Feeling; Doing; Touchpoints, Channels or Resources; People and processes; Pain points; Positives (or moments of delight); Opportunities.

Work through the journey step-by-step with the attendees. If there are lots of people then split everyone into groups to tackle different steps of the journey or different journeys.

Capture everything in photos, and then take down the map, roll it up, and take it with you. It can be helpful to leave it up for a while at the so that people can add to it, before taking it away.
You'll end with lots of post-its on brown paper!
Creating a digital version
If you want to create an online version for stakeholders, try using Sketch, Illustrator or Omnigraffle as they all handle text quite well. You can break out of the grid structure that the workshops tend to create and make something more visual.