How to run a fun and effective hack day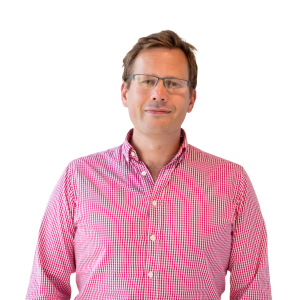 Running an internal hack day encourages your teams to escape the daily routine, drive innovation, and support a culture of learning and collaboration.
Our very first hack day spanned 3 countries, 9 teams, and 75 people. Here's what we learnt about priming your hack day for success.
Why run a hack day?
Every hack day has a similar concept: get a group of people together and task them with working together within a limited amount of time to come up with something exciting. 
The emphasis is on learning, whether that's learning a new technology, learning how to work to a hard deadline, or learning how to collaborate with new people. And thankfully there are some great resources out there to help you get started (not least The Hack Day Manifesto).
The brainchild behind our hack day – our head of software engineering, Pete Ward – realised that Inviqa has the right people, culture, and values to make an internal hack day work really well.
We're made up of 200+ strategists, designers, and software engineerings, with multiple disciplines, nationalities, and locations. But ultimately we're one community and we're all passionate learners. 
So a hack day was an attractive way to give people the space and freedom to work together and come up with some exciting new ways to improve what we do and how we think.
My own hack day project team was based out of Inviqa's Liverpool office. Based on my personal experiences of the day, here are my top tips on running a successful hack day.
How to run a successful hack day
1. Set objectives
A successful hack day needs to have a clear mission. In our case, it was about exploring an issue close to our hearts that could bring about tangible business benefits (in turn, showcasing the value in hosting future hack days).
The idea was to spend the day collaborating on ideas and initiatives to improve Inviqa, ranging from small process improvements, to innovative proof-of-concepts based on new technologies.
The themes of the day were clear from the outset:
Innovation: take yourselves out of your daily routine and focus on something different in a condensed, but fully-focused format.
Business value: by working on real business problems and growth ideas we can make the company even better. We're not expecting polished products, but we're hoping that this can be a kickstarter to pursue ideas further and present what's possible to clients.
Fun! The day should be enjoyable and nourishing (mentally, emotionally, AND food-wise!).
Although Inviqa's first-ever hack day was geared towards our professional services employees, we made a conscious decision to involve other departments and invite anyone who wanted to attend.
The more diverse the people and the roles involved, the more interesting the hacks you get!
2. Prepare (or prepare to fail)
An area where some hack days fall down is preparation. The last thing you want is to burn through the morning staring blankly at each other, wondering what problem to solve and where to start. 
Hack days really fly by, and you don't want to sacrifice precious time deciding on groups and ideas. That's why we decided to submit and vote on proposals in advance using Inviqa Me, an internal employee and careers platform here at Inviqa (you can learn more about Inviqa Me in this post). 
We also encouraged people to form their cross-functional teams in advance and to get together to identify anything they might need to call upon to make their idea a success.
You don't want to be too prescriptive with the planning stage, but agreeing on and discussing ideas in advance is a huge advantage going into the day and means that teams can get hacking straight away.
My project team's pre-agreed idea was to produce a more automated way of forecasting resourcing; to enhance a legacy system in the business and demonstrate how it could evolve.
A planner is key for forecasting sales and resourcing. But, as our client services team explained, it's pretty limited when it comes to automated forecasting around planning resource. 
The whole team could see the business benefits of being able to:
Better manage project extensions in a timely way.
Eliminate forecasting errors that could potentially snowball and cause financial planning problems.
With just a 10-minute planning session ahead of the day we made some key decisions:
A physical Kanban board would be a great way to direct the day, keep the team on track, and ensure everyone could play their part.
At the forefront of resource planning, Inviqa's Client Services team needed to be involved in the project for it to be a success and would work on a business case.
The design team would map out the UX and UI based on the requirements.
Our frontenders would establish a single page application built in React.
Our backenders would build API endpoints using GO.
Creative would create a name and a brand.
3. Keep it structured
Running 9 teams across 6 locations in 3 countries was never going to be easy. But we knew that having structure and a basic schedule would go a long way in keeping everything joined-up.
Having organisers is key to maintaining morale, keeping everyone engaged, and ensuring the day runs smoothly.
We had an organiser at each participating office and they joined prep meetings to help us pre-agree schedules and make key group decisions (including which pizza toppings to go for!).
Our organisers didn't want to be too prescriptive with timings, and encouraged groups to try and find a way of working that suited them best, but the key timings for every group were the same:
| | |
| --- | --- |
| Time | Activities |
| 09:00 | Welcome / intro via shared Google Hangout |
| 09:10 | Breakfast & office kick-off |
| 09:30 | Hacking! |
| 12:00 | Lunch & internal catch-up |
| 13:30 | Hacking! |
| 16:30 | Food, drinks & Hangout with other teams to share learnings |
4. Share learnings
We didn't want the learnings made on the day to end there. That's why every team produced a detailed business case and documented their experiences in a short video to share with the wider company through lunch-and-learn sessions.
Since the hack day our teams have been fine-tuning their creations which they'll present internally to the board here at Inviqa.
5. Include rewards
Rewards and prizes are a great way to keep people motivated on an internal hack day. The ultimate reward with our hack day was knowing that, when we were finished, we would have a pitch that could hold its own and be presented in board conditions, convincing key decision-makers to give us investment and time to bring our concept to life.
On a lighter note, the organisers ran a photo competition that helped capture the day's action in pictures. And it would be great to explore more prize categories next time around.
6. Sustenance counts!
Breakfast and lunch help give structure to a hack day, while dinner and drinks at the end of the day is a brilliant way to celebrate your shared successes. 
Notes on a hack day 
By now you're probably dying to hear how my team got on with our automated forecasting (right?), so here's a blow-by-blow account of the action.
AM
9am is kick-off and a reminder of the day's objectives. Following our fill of bacon sandwiches and coffee, it's time to get into our groups and crack on.
We break down some basic tasks and assemble our Kanban board into three simple sections: 'to do', 'doing', and 'done'. And, with 'arranging pizza for lunch' the first card to reach the 'done' section, we're already seeing progress.
Our client services folks reveal the underlying requests of the user journey and feed into the UX planning, working together to create a low-fi wireframe interface on which to base the product.
Upon approving the proposed UX direction our teams of developers went their separate ways to prepare the foundation for their respective roles with the backend team exploring the underlying tech and the frontend guys beginning to create an initial proof of concept.
A good whiteboard session produces some brand names. For internal use only, the brand doesn't need to stand up against other brands in the marketplace, but it needs to be simple and logical.
Every two hours we check on team members' progress and use the Kanban board to split up tickets and move across smaller elements. This helps build momentum and is keeping the team engaged and enthusiastic.
Our Client Services team members are further fleshing-out our business case with more defined targets and detail. We have a case for our product saving a forecasted 96K per annum in saved time and more accurate forecasts.
PM
Lunch is a non-boozy affair and we opt for a *sensible* amount of pizza (eyes on the prize). After a quick pit stop and another walk of the Kanban board, we're ready to hit the afternoon.
Our brand 'Plannerplus' is in its infancy but is giving the project a face, plus something to drop into the visual UI designs and React prototypes.
Our 2 development teams came together and the frontend team were able to use the data from the new endpoints created by the backend developers and made a start on the styling.
Meanwhile our designers start some proper designing and identify which templates will be the most successful and what needs work.   
As we move towards the end of the day, our momentum slows. It's not due to lack of direction but more down to the effective movement of cards through the board. It's too late to create any more without overloading our work-in-progress, so we focus on a 4pm deadline and a well-deserved beer and retrospective.
A team retrospective unearths several things that could be improved such as having more of a backlog that could be prioritised and possibly having some more time to prep and hit the ground running. Mostly though it's a reflection on how effectively we've come together and what we can achieve as a team in a defined space of time.
It's Google Hangout time with the rest of the Inviqa teams. Laughter and satisfaction are what stands out. As we filter back into the office there's an overall feeling of a job well done.
Get hacking!
I hope you've found this useful reading on what was a fantastic first hack day.
The day made me realise that we genuinely live our values here at Inviqa, and we're so effective as a team.
In a way this hack day was a microcosm of those major events in our clients' year. And through effective communication and collaboration, it reminded us that we can overcome project restrictions and boundaries, providing a product that stands strong within our predicted project conditions.
Yes we want to push boundaries, evolve market conditions, and create ground-breaking products. But since our core business is software development, we operate in a very high-risk part of the industry. Black Friday isn't going to move because we have missed a deadline, and neither are the January sales or the summer holiday season.  
And yes we work together as part of our daily routine, but leaving the routine aside and having to collaborate effectively in such a short amount of time – resolving disagreements, finding solutions, avoiding blockers – reminded me that the people I work with, day-in day-out, are actually…bloody great!  
Perhaps the festive season helps, but the sense of community and team spirit this hack day has been amazing and it's proven to be a fantastic way to integrate some new staff.
I fully recommend it to any co-located team, whatever your industry. Just pick a day, pick a problem…and solve it.