How shared digital experiences can tackle social isolation
In a recent article for Econsultancy, we asked why more brands don't support shared digital experiences to reflect the nuances of how people live, play, and make decisions together. 
Coronavirus has accelerated this need as we strive to stay connected during a time of social distancing. Here we look at how digital tools can keep us human in an increasingly online world.
Alone, together: the need for digital connection
Social distancing is a critical way to slow the spread of COVID-19, but for many it can feel very isolating. We're social creatures by habit, and so we're naturally looking for better ways to virtually connect and bridge physical distances.
Here are some of the creative ways people and brands are using digital tools and services to bridge the physical distance between our friends, family, and colleagues.
Pandemic-friendly movie nights
Heartbreaking as it's been to see our favourite cinemas, theatres, and sporting venues close their doors, digital entertainment is primed for supporting shared user experiences.
The likes of Netflix and Spotify have, for a long time, led the charge when it comes to shared CX. They realised early on that there was a real need to create the digital equivalent of the shared stack of films and records in every household.
Spotify's 'Family Mix' enables people to collaborate on shared playlists, while Amazon lets friends and families plan purchases together. Netflix, meanwhile, allows different members of the household to keep personal lists of their favourite content, benefitting from personalised recommendations within a shared account.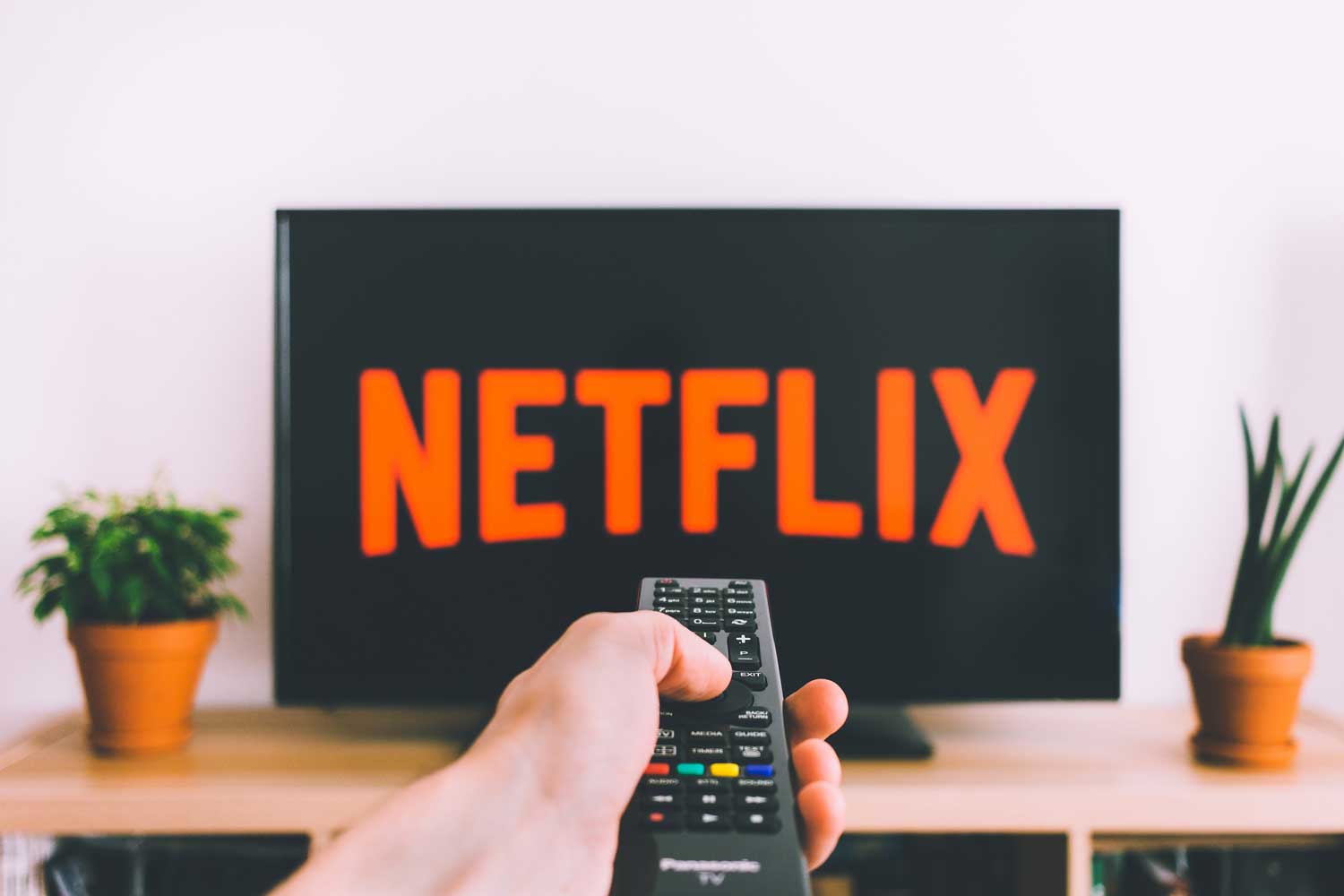 A newer addition is the Chrome extension Netflix Party which allows friends to enjoy movie nights while practising social distancing. The extension lets you watch and comment on shows and movies together with friends. Twitch Watch Parties is also in development and will allow streamers watch a selection of Prime Video TV and movie content together with their communities. Facebook, in fact, has been ahead of this trend, having first announced and tested its own Watch Party feature back in 2017.
 
These are great initiatives in 'normal' times, but in today's challenging climate, they're lifesavers.
Virtual Friday drinks
Drinking is an inherently social activity, so it's perhaps no surprise that people are reaching for tools like Google Hangouts, Skype, and Slack to connect with friends, colleagues, and family for a virtual tipple or two.
People are using these digital tools to reinvent social gatherings, hosting everything from Zoom birthday parties, to digital dinner parties and virtual pub quizzes.
The reality of the situation is that most people I know could use a glass of wine these days
Zac Brandenbery, co-founder and CEO of alcohol delivery service Drinks, is seeing a boom in alcohol delivery as people stay indoors. However, like Brandenbery, we believe the shift towards purchasing alcohol online is here to stay; the COVID-19 pandemic has merely accelerated a growing ecommerce opportunity that's seen the rise of drinks-based online subscriptions and 61% year-on-year rises in digital sales of spirits between Q1 2018 and 2019, according to Gartner.
What's more, where pubs and bars have been relatively slow to react to growing appetite for no- and low-alcohol beverages, online drinks companies have a growing opportunity to connect with consumers who are increasingly conscious about what they consume, and how and where it's produced.
Digital lunch dates
Like ourselves here at Inviqa, many companies are hosting remote lunch clubs to help promote mental health and wellbeing as entire workforces become home-based. 
Over a two-hour window, our colleagues can jump into a Slack group or Google Hangout to check-in with their teammates, enjoy some light entertainment, and compare notes on sandwiches. We're also trialling a virtual 'Office kitchen' using Discord, so colleagues can dip in at any point and enjoy those watercooler moments.
Simple measures like this can go a long way when it comes to staying connected and supporting each other.
If there is a silver lining in this crisis, it may be that the virus is forcing us to use the internet as it was always meant to be used – to connect with one another, share information and resources, and come up with collective solutions to urgent problems.

Cloud clubbing and karaoke
Over in China, party-lovers are embracing so-called 'cloud clubbing' and virtual club nights complete with DJ live sets performed via the likes of TikTok.
For karaoke fanatics, meanwhile, there's Twitch Sings, which lets streamers perform their favourite songs with audience participation. Streamers can opt for a live solo performance or virtual duet, choosing from 2,000+ songs, while their audiences choose from various social features to participate in the event.
Virtual fitness classes
Pre-recorded, on-demand fitness videos are certainly valuable to many people, but aren't necessarily the right fit for lovers of group exercise who are motivated by working out as part of a team.
Many fitness brands are recognising this and are rushing to capitalise on these types of offerings. Freeletics app, for example, broadcasts a workout at scheduled times, so that people can tune-in and train together at home, while Peloton is pushing free trial subscriptions of its streamed live classes.
'Caremongering' vs scaremongering
With a lot of misinformation and scaremongering doing the rounds, it's been really encouraging to see how many are using their social media channels to share positive stories or simply ask 'How is everyone doing?' 
While the likes of WhatsApp are working on features that give users some control to check the authority of the messages they receive, social media still lends itself to promoting and amplifying attention-grabbing content. 
For this reason, many people are opting to logout of their social accounts and turn to private group messages and video chats for more nourishing, 'caremongering' interactions than can be found on public platforms.
How can your brand support shared digital experiences?
The lessons coronavirus is teaching us about how to live online and share experiences virtually are highly relevant now, but they underscore the wider need to build inclusive digital products that foster connection and shared experiences.
If your brand is considering how you can better support shared user experiences, use remote user research and polls to ask your users questions like:
When you're using our site or app, is there someone with you? Why is that the case?
When you're using our service or making a purchase decision, do you make that decision alone, or are other people involved?
When you're using our site or app, do you find yourself taking actions such as sending links to other people, copying and pasting text, or taking screenshots to share with others?