Fashion group Ludwig Beck is best known for its iconic, seven-floor department store in Munich. 
Its non-transactional corporate website is the brand's online home and its primary platform for sharing company news, investor relations content, and information for prospective retail partners.
But with a clunky online experience, the German retail group urgently needed a modern content management system (CMS) to improve the customer experience and drive online revenue.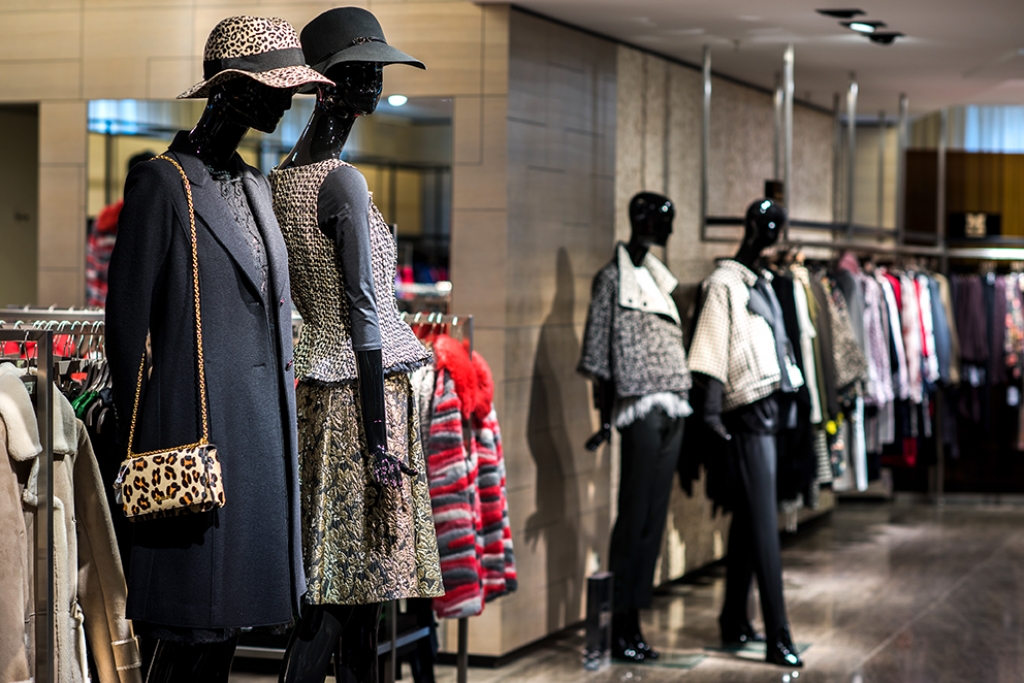 Ludwig Beck specialises in fashion, cosmetics, accessories, and jewellery
The challenge
A poor editorial experience
Publishing news and blog content to Ludwig Beck's website was a clunky and time-consuming process for website editors. Editorial teams needed a simplified editorial workflow to boost productivity and make it easier to publish timely, engaging content across multiple touchpoints.
That's why Ludwig Beck was looking for a single, future-ready, and easy-to-use website CMS that would enable teams to seamlessly publish content to the website for delivery to a growing number of customer touchpoints.
Clunky customer experiences 
Mobile was not a primary customer touchpoint for Ludwig Beck when the website was first developed. But with growing consumption of Ludwig Beck content on mobile devices, the retailer saw that its mobile users were struggling with poor website performance, long loading times, and disjointed user journeys. 
For these reasons, the digital experiences Ludwig Beck was providing did not meet the high standards consumers had come to expect from the brand. 
Ludwig Beck is synonymous with quality, but its online branding was falling short 
Our solution
Attracted by our website CMS expertise, client portfolio, and the Inviqa Discovery process, Ludwig Beck appointed Inviqa as its digital consultancy and web development partner.
Our work with Ludwig Beck included:
Detailed Discovery workshops with stakeholders to identify and clarify business objectives, risks, and how success would be measured to help prioritise and inform decisions
Drupal 8 Thunder CMS customisation and implementation
Online branding, UI, and mobile-optimised design, as led by Ludwig Beck  
Training and coaching on how to use the new CMS
Project management and programme governance
The Discovery
The Discovery workshops were a crucial first step to ensure a return on investment for Ludwig Beck, and to prime the digital initiative for success. They ensured that the work supported agreed, measurable business objectives, and clarified the best courses of action for achieving those objectives.
The Inviqa Discovery was a unique process and was key to the success of the project. The workshops were highly collaborative and enabled us to identify the options most aligned to our business goals.
The workshops also surfaced a number of user frustrations with site navigation and a growing appetite for English-language content from users outside Germany.
Implementing Thunder
Based on business requirements surfaced during the Discovery workshops, it was clear that the open-source CMS Thunder, which is based on Drupal 8, was best suited to Ludwig Beck's needs.
Thunder CMS was developed by Hubert Burda Media (ELLE, Bunte, InStyle) for its own benefit before the media organisation realised it had much to gain by open-sourcing the platform and inviting other publishers to use and contribute to it.
Developed with publishers in mind, it offers as standard much of the functionality that Ludwig Beck needed to support its goals. Its publisher-centric modules would provide a faster set-up for Ludwig Beck, while the retailer was attracted to the ease with which you can install, deploy, and add functionality.
 
One of the first Certified Thunder Integrators in Europe, Inviqa ensured a smooth implementation of the CMS for Ludwig Beck's corporate website.
The results
The work with Inviqa was transparent, structured, and solution-focused. We now have a very good foundation for future collaborations.
Ludwig Beck now has access to best-in-class CMS features and functionality, and the new editorial workflow has transformed how the organisation manages and publishes content.
With an engaging, content-rich corporate website, and powerful online branding, Ludwig Beck now has strong foundations to future-proof the business, deliver compelling digital experiences, and drive innovation. 
Our website teams now operate a powerful, seamless editorial workflow that allows them to publish relevant, timely content, on everything from news and events, to careers information.
Related reading