The Professional Publishers Association's annual PPA Festival (#PPAFestival) has fast become a must-attend event for innovators in digital publishing. 
This year, I was lucky enough to moderate sessions on the Together Stage where we explored how publishers can benefit from partnering with technical platforms and digital service experts. 
The day's discussions brought home the clear decision that media organisations face today: innovate or dissipate. Here are my key takeaways from the day.
1. Throw-out your old metrics
Many traditional email marketing metrics, such as open rates, are becoming redundant. 
That's according to Shortlist Media's Tom Wheatley who noted how such legacy metrics are becoming less important as media organisations seek more meaningful insight around  engagement – the level of insight that's needed to unlock new revenue generation opportunities through the likes of sponsorship, advertorial, and advertising.
Survival of the fittest in digital publishing means working out your KPIs and measuring the critical user journeys. Our behaviour-driven development (BDD) guide is a useful place to start to ensure your digital products are customer-centric from the get-go.
2. Brand authenticity matters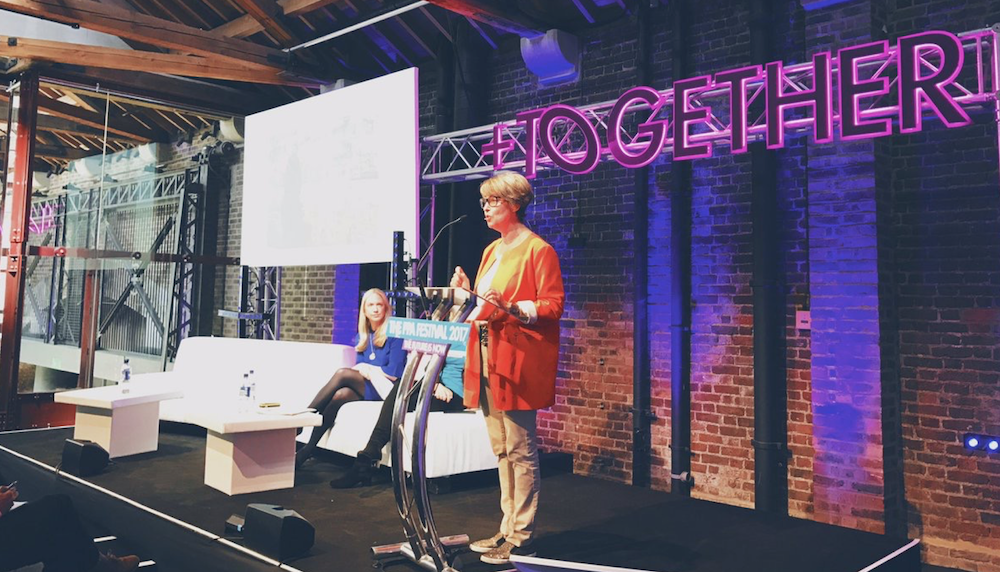 Women's Weekly editor Diane Kenwood takes to the stage
'In a world of choices, there is real value in consistency'. 
That's just one of a host of wonderful quotes from Diane Kenwood, Editor of Woman's Weekly, who stressed the importance of staying true to your brand values and tone of voice – and of bringing 'a bit of joy and positivity'. 
It was a message echoed by Shortlist Media's Anna Fielding who took us through the editorial and creative-led thinking behind Emerald Street, a UK-wide daily fashion and beauty newsletter that's far removed from the usual stock email newsletters with which we're all familiar.
I really like the pledge her brand makes – to only 'write about things we genuinely like; we can't be bribed, and ads and commercial offers are always clearly marked'.
If you're struggling to manage your brand across a growing number of touchpoints, be sure to check out this post from my colleague Ollie Maitland.
3. Experiment (and keep on experimenting)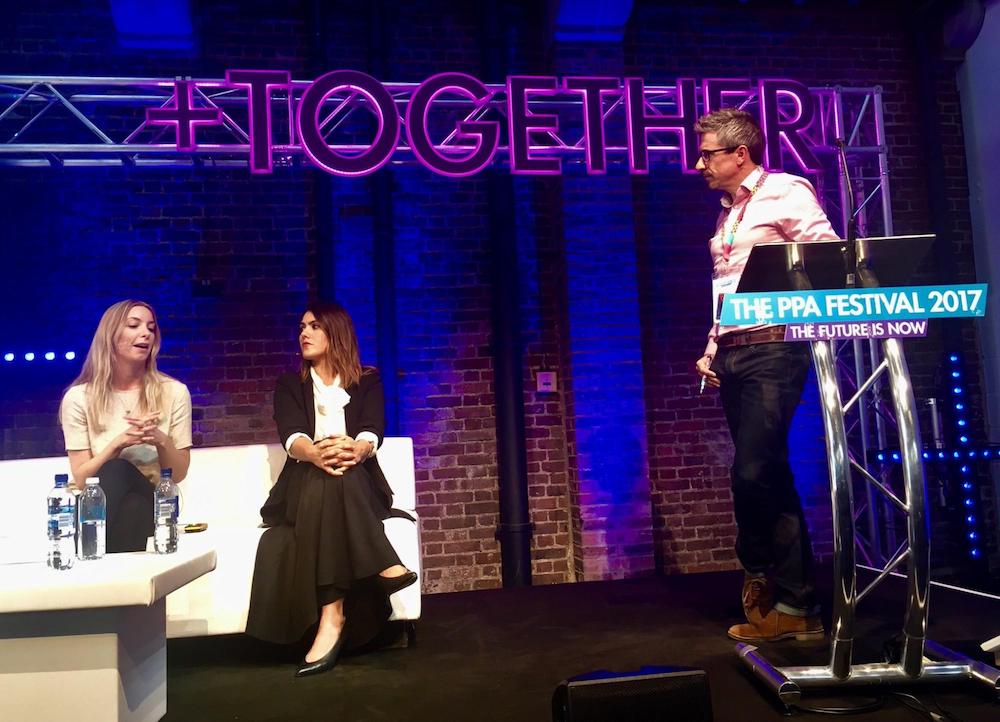 Inviqa's Myles Davidson speaks to Cosmo's Farrah Storr and Claire Hodgson
Cosmopolitan is a testament to the importance of trial, error, and discovery. The women's magazine, which originated in the 1960s, has reconfigured itself entirely to reconnect with millennials. 
Scrapping many of its 'sacred cows' like dating in favour of long-form articles, nothing is off-limits, and much of its core audience today were acquired through expanding into new channels for Cosmopolitan such as Snapchat. In the last year, the publication gained more than one million Snapchat subscribers, generating some four million engagements per month.
Editor Farrah Storr spoke of the publication's digital journey as one of trial, error and discovery – and reminded us that digital experimentation is key to future-proofing your brand.
Need support on your digital journey? Take a look at our content management solutions and consultancy services, and let's start a conversation!
4. Start small, think big
GQ is living proof that a 'start small, think big' mentality pays off. Having shot and edited some of the publication's most highly viewed videos and live events on his phone, digital editor Conrad Quilty-Harper recently secured budget to build out full in-house video production capabilities and says GQ is already seeing the results. 
Conrad Quilty-Harper, GQ's Digital Editor, Co-founder of Newsflare, Bevan Thomas, and Reza Garroussi VP Business Development at Unruly talking to Inviqa's Myles Davidson about how to be a media mogul. 
5. Eat popcorn
PPA Festival isn't only about the networking and learning, and food and frivolities were also on the agenda. The Inviqa team gave away more than 200 cups of freshly-made popcorn, and made it to the front cover of a magazine or two (fame at last!).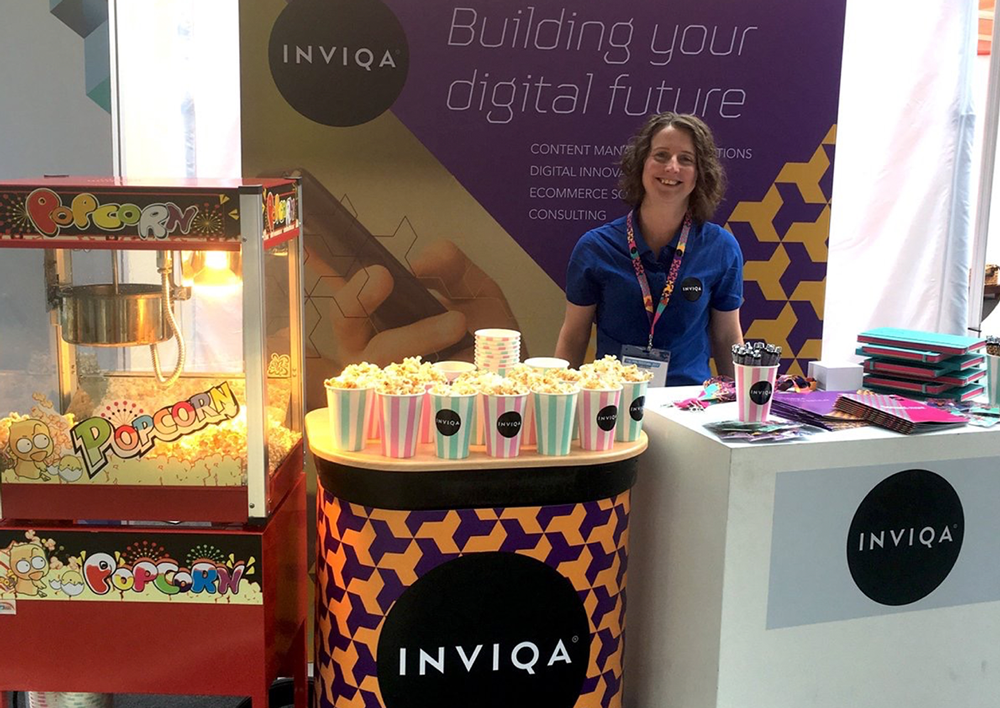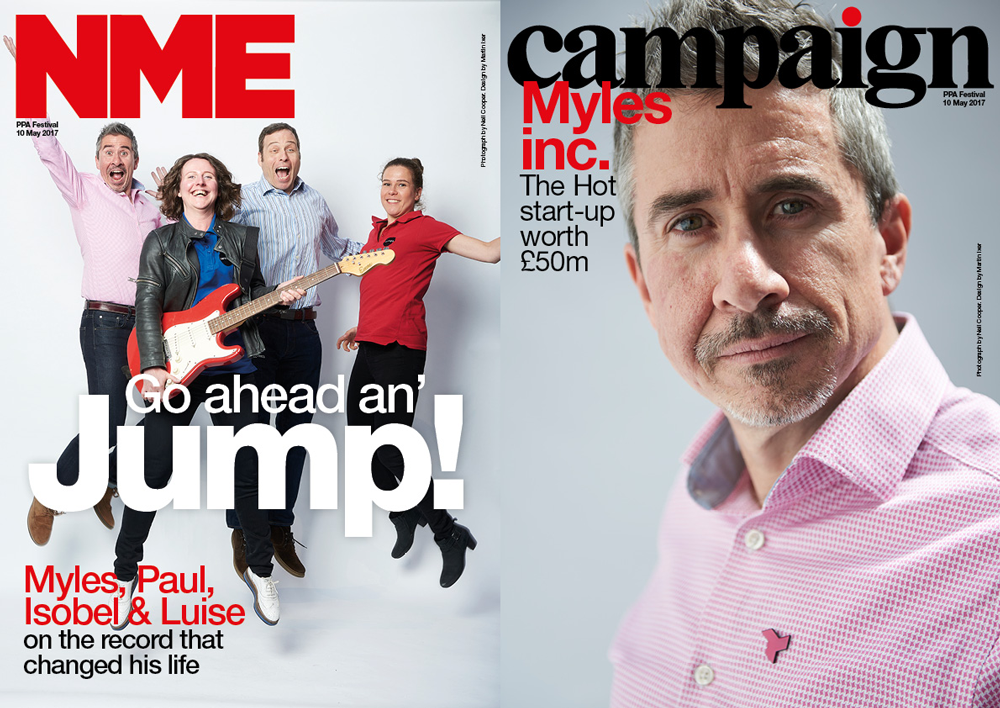 We help brands achieve complex business requirements using next-generation content management solutions such as Drupal, eZ Platform, Pimcore, and Open Atrium. Get in touch to learn how we can support you.