Prime Wardrobe and the rise of fashion subscriptions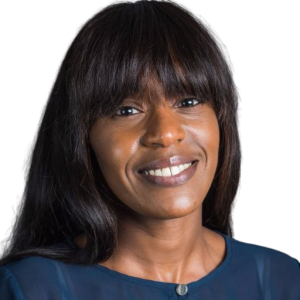 Fashion subscription businesses are a growing opportunity for retailers, with the subscription market set to be worth £1 billion as soon as 2022. But what does Amazon's growing fashion ambition mean for retailers exploring this business model? 
In this guest piece from industry expert and publisher Miya Knights, co-author of a new book on how Amazon is revolutionising commerce, Miya asks: can Amazon crack fashion, and what does this mean for other clothing subscription services?
The Prime Wardrobe effect
Inviqa's recent research into the online shopping habits of UK millennials found that the Amazon era is yet to really hit the fashion industry. But this is surely set to change.
Last year Amazon claimed 35% of the US apparel market last year, according to Euromonitor, and has its sights set on growing this share through its Prime Wardrobe offering, launched in the UK in October 2018.
Why is this significant? It marks a new level of ambition outside Amazon's dominant entertainment and general merchandise sectors that will impact hitherto relatively insulated fashion retailers.
Giving Prime customers the chance to try before they buy, with free shipping and returns, extends the reach of the Prime ecosystem, giving customers yet another reason to renew their subscription.
What's more, tracking which items are both kept and returned should enable Amazon to offer even more tailored choices to each customer the more they use the service, which is its standard practice.
Of course, what Amazon is doing with Prime Wardrobe is nothing new. Research published by the Royal Mail found that the subscription box market is set to be worth £1 billion by 2022 in the UK alone. 
Nordstrom launched its Trunk Club service and start-ups such as Stitch Fix and Le Tote have proved there is demand for a better curated and more hassle-free way of shopping for clothes online. 
Within months of Wardrobe's 2017 launch, UK-based online fashion retailer ASOS introduced its own try-before-you-buy service and same-day delivery. 
But Amazon already has more than 100 million Prime members. Prime Wardrobe can tap into a readymade customer base that is already more likely to shop with Amazon and which, in fact, spends nearly five times more than non-members, according to Morgan Stanley.
Consumer Intelligence Research Partners also found that Prime members also shop with Amazon more frequently: nearly twice as often (25 times per year) as non-Prime customers; and, retention rates top 90%.
Amazon focuses on the 'how'
After forensically studying Amazon for a book I recently co-wrote about the ecommerce giant, there's one irrefutable thing I learned: it is that Amazon only focuses on sectors that are ripe for disruption. 
Amazon exposes those sectors and retailers that offer a mediocre and undifferentiated customer proposition. It does this by focusing less on WHAT it sells, but HOW it sells it – using technology to revolutionise the way we shop.
It also only introduces services that are designed to elicit the behaviour it seeks, where in fashion, for instance, the launch of Prime Wardrobe was quickly accompanied by a tech acquisition aimed at reducing returns.
Amazon acquired 3D body model start-up, Body Labs in late 2017. In bringing the fitting room to the customer, it is looking to maximise its impact in this sector with virtual fitting capabilities.
The Amazon Echo Look camera, launched in June 2018, uses machine learning to analyse your clothing style and make fashionable recommendations. Recent reportssay it is also working on a virtual fitting app patent.
Amazon currently has the scale, means and will to out-innovate most competitors. Yet, I would contend it's not yet seen as a 'fashionable' destination, when curation is algorithmic and searching can be interminable.
In Europe, for example, the story isn't quite so straightforward. The same Euromonitor market research I referred to earlier found Amazon only held 8% of Western European sales in the sector. 
The European ecommerce market is also more mature than the US, accounting for 19% of total 2018 retail sales in the UK for example, compared to 15.8% Stateside, and online fashion returns are much higher. 
What Amazon can't do
So, to combat any worries of Amazon stealing market share, retailers should focus on what the so-called 'Amazon effect' means to them in terms of capitalising and delivering on tech-driven consumer expectations. 
In our book, Natalie Berg and I urge retailers and brands to learn from Amazon's innovation and apply those learnings to excel at 'what Amazon can't do' (#WACD), which is service, experience, curation, and community.
These all constitute elements of the shopping experience that should already be important differentiators for regional retailers and/or those focused on a particular sector, including fashion and apparel. 
Use technology to build on the areas of expertise already embedded into retail organisations, like ranging and merchandising, while making sure any customer-facing innovation increases speed, convenience or relevancy.
This also means getting to grips with the role that stores will have to play in the online-offline shopping mix, where established retailers currently have an advantage over Amazon's largely digitally-based businesses. 
But they must capitalise on this advantage by linking up a real-time view of their stores, products, staff and customers in order to compete and serve their most valuable omnichannel customers consistently. 
They must also overhaul the store experience for digital customer acquisition and recognise them for their custom with subscription services and offers to limit churn and returns. 
To do this, fashion retailers need to start by integrating multiple digital touchpoints generating customer and product data to derive the insight they need to deliver a differentiated, personalised customer experience.
About the author 
Miya Knights has nearly 20 years' experience as a journalist, editor, and research director specialising in enterprise technology in retail. She is co-author of the recently-released Amazon: How the World's Most Relentless Retailer will Continue to Revolutionize Commerce, published by Kogan Page.