1 million users registered
Supported 3,600 concurrent users per second
£67 million + raised
To encourage a record number of participants to get involved with Sport Relief 2012, Comic Relief needed an engaging web platform to support its online registration, event management and fundraising activities.
Rising to the challenge, our team built FundRaising Operating System Two (or FROST), a secure, robust and cost-effective web platform capable of supporting all aspects of Comic Relief's campaign and fundraising activities online.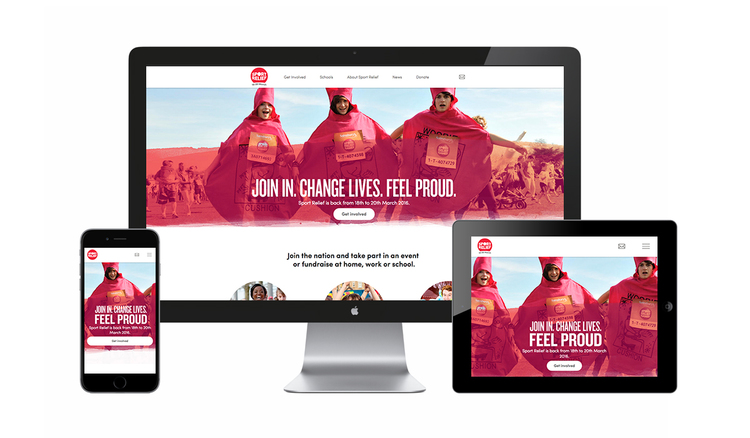 FROST allowed fundraisers to easily secure sponsorship donations for their own work or school-related fundraising events. Participants were able to search for events close to their postcode, and set up a self-service profile to invite friends, family and colleagues to join them. Profile pages were interactive and engaging, and the platform blended seamlessly into social media channels to build an online buzz around the campaign using Facebook, Twitter and LinkedIn.
Over 1 million people registered to take part in the event, and the Sport Relief campaign has raised over £67 million. At peak times, the platform was able to handle a heavy load of 3,600 concurrent users per second.