Award-winning commerce experience
Combining rich content with unobtrusive ecommerce
Built with Drupal Commerce
Lush is one of the UK's most beloved homegrown brands, renowned for shaking up the beauty industry with its ethically-driven products. When it came to its ecommerce website, the Lush team wanted a similarly revolutionary approach.
Lush was never going to settle for a basic ecommerce store selling tubs of indistinguishable products. Instead, its team wanted to create an editorial-led website that would use video, GIFS, and striking copy to engage visitors with its brand narrative, rather than brazenly pushing a path to checkout.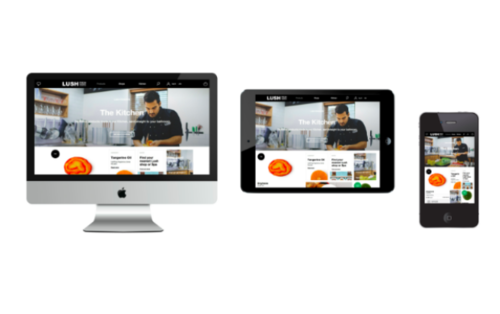 Inviqa, working closely with Lush's other technical partners, transformed its pages into colourful, content-rich experiences, engaging visitors with 'behind the scenes' photos, vibrant videos, and educational copy on its product ingredients.
Users are encouraged to explore how Lush products are made, invited to vote for limited edition products, and discover Lush's humanitarian and environmental projects.
Under the hood, the site is powered by Drupal Commerce, has a fully responsive design, and flexible hosting that allows the site to scale quickly with rising traffic levels. The new Lush.com experienced a dramatic spike in traffic and conversion, and established a strong technical partnership between Inviqa and the Lush team.
'The Body Shop feels like an ecommerce site that happens to be branded as the Body Shop. Lush feels like...Lush's website that happens to sell stuff, too. There's a big difference'.
Econsultancy
Following the site's success, Inviqa went on to develop the brand site's social integration, enterprise search, a shop locator, APIs to power the LUSH mobile app, and integrated the site with warehouse, logistics, and customer service systems.
We help brands achieve complex business requirements using next-generation platforms including Drupal and Magento. Get in touch to learn how we can support you.