The world's largest fundraising platform
Collaborative development with Comic Relief
Helped raise over £100 million
Comic Relief has a web portal at my.rednoseday.com which gives individuals the ability to create their own personalised pages so that they can showcase their own mini events, fundraise and put their own spin on the RND activities.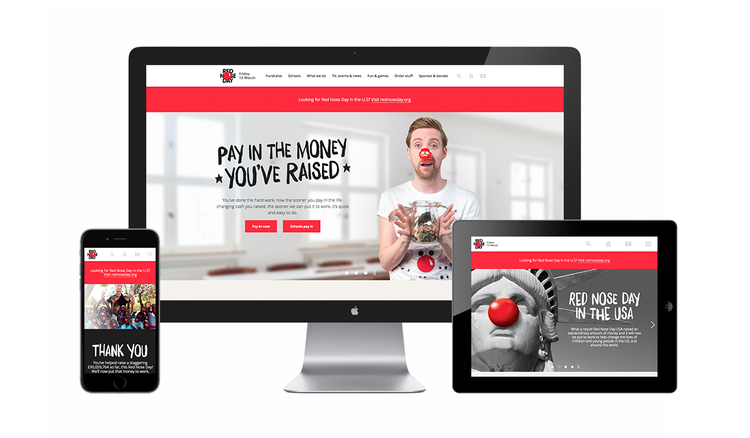 Unlike a typical outsourcing project, Inviqa and Comic Relief collaborated during the development of the portal with work split in a 70:30 ratio. The project was developed using Inviqa's Agile methodology with both teams working on different aspects in order to shorten delivery times.
'The success of Red Nose Day has hinged on active participation of individual people. Therefore it was crucial that we make the event as DIY as possible and a user friendly portal was absolutely necessary'.
Phil Latham, head of future media and technology at Comic Relief
Inviqa and Comic Relief launched my.rednoseday.com in 2013 and with the support of the portal, Red Nose Day went on to raise more than £100 million to help causes in the UK and across Africa.