Personality-based matches for career opportunities
Agile delivery and high accessibility levels
Information on 80,000+ courses
Supporting just one individual's career development and aspirations can be tricky enough, let alone the thousands of users of My World of Work – Skills Development Scotland's (SDS) award-winning careers information and advice web service.
SDS recognised it needed to revamp its online service to encourage user interaction and  create a more personalised, accessible service using behavioural analytics.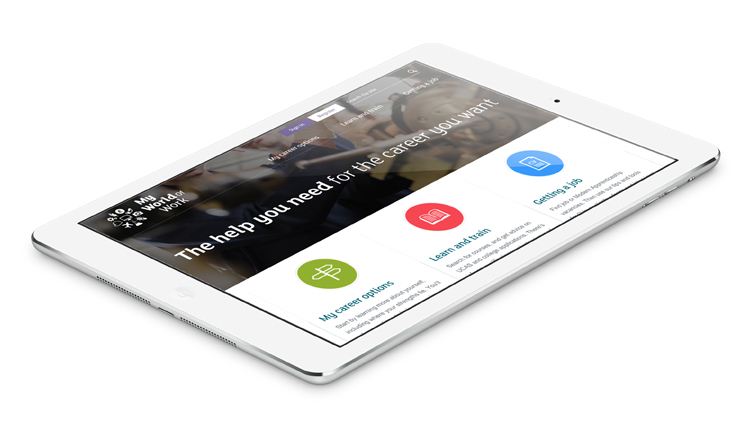 Inviqa was tasked with designing and developing a new core platform with search functionality, complex third-party integrations, and a content management system.
Using an approach guided by user testing and behaviours, our team worked with SDS to define the priority features that would help their users the most. From there, the team built the service around three core user motivations: exploring career opportunities, training, and applying for jobs.
'Inviqa helped us to describe our requirements in a different way that provided a clearer overview and really helped the development team understand the overall aims of the project. This was vital'.
Suzie Bowman, service designer, SDS
Users can now complete an online questionnaire to receive tailored advice, automatically compile and format CVs, assess roles by average salary and prospects, and email their completed CV to potential employers.
By helping SDS adopt Agile and a user-centric approach, Inviqa has ensured the SDS team can roll out, measure, and learn from new development, creating the most fulfilling experience for their users.
SDS's Derek Hawthorne says: 'We are seeing better conversion rates from visitors registering with us, stronger account engagement, and greater dwell time. It all points to a better user experience and more engaged customers'.