Astrid & Miyu is known for its edgy yet classic jewellery pieces. But with an ecommerce website plagued by stability and performance issues, the young British brand was struggling to capitalise on its growing cult status amongst fashion editors, influential bloggers, and celebrities.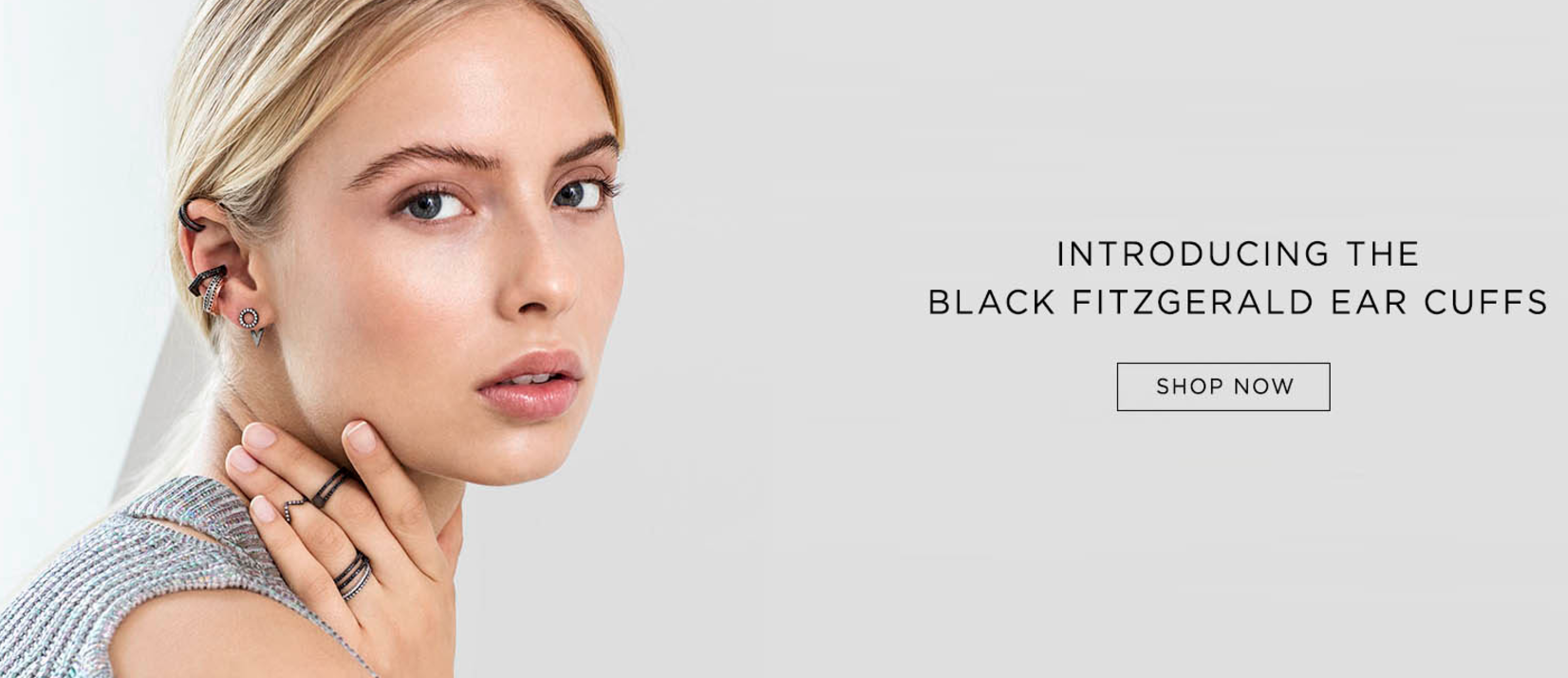 Astrid & Miyu is popular amongst celebrities and UK media 
The London-based jewellery brand recognised that bringing its website in line with its long-term growth plans was crucial. In the near-term, Cyber Weekend loomed large, and security, conversion, and performance issues – resulting from a recent migration to the Magento ecommerce platform – threatened to jeopardise Astrid & Miyu's performance during this key trading period.
Building digital capabilities 
With a small digital team, Astrid & Miyu realised that making both short-term and ongoing improvements to the ecommerce store would stretch the business' in-house digital capabilities. It was therefore critical to find a committed, long-term technology partner that would enable Astrid & Miyu to continue meeting its business goals.
 
Astrid & Miyu found a like-minded partner in Inviqa, but was initially concerned that it was 'too small' for Inviqa, according to head of online Sarah Dawson. But Sarah and team recognised that digital transformation is not only the reserve of big brands with big budgets. 
 
While 'impressed' with Inviqa's portfolio of pioneering clients, the Astrid & Miyu team understood that brands of any size can transform their businesses using small, measurable digital experiments, and by working with a long-term technology partner that enables them to grow their capabilities. 
We decided it would be a good business move to work with them [Inviqa] straight away, rather than further down the line. This proved to be the best decision for our digital strategy. Inviqa's technical expertise proved integral to getting the site performing to a standard that could manage a continual growth in traffic and sales.
After a detailed audit, the team got to work quickly on the problematic checkout to ensure it would be fit and ready for Cyber Week. Short-term goals included ensuring site code was technically robust, improving the customer experience, and making adjustments to improve conversion. In the longer-term, Astrid sought a clear, actionable ecommerce strategy and roadmap, and needed to become less reliant on technical support to administer changes to the site.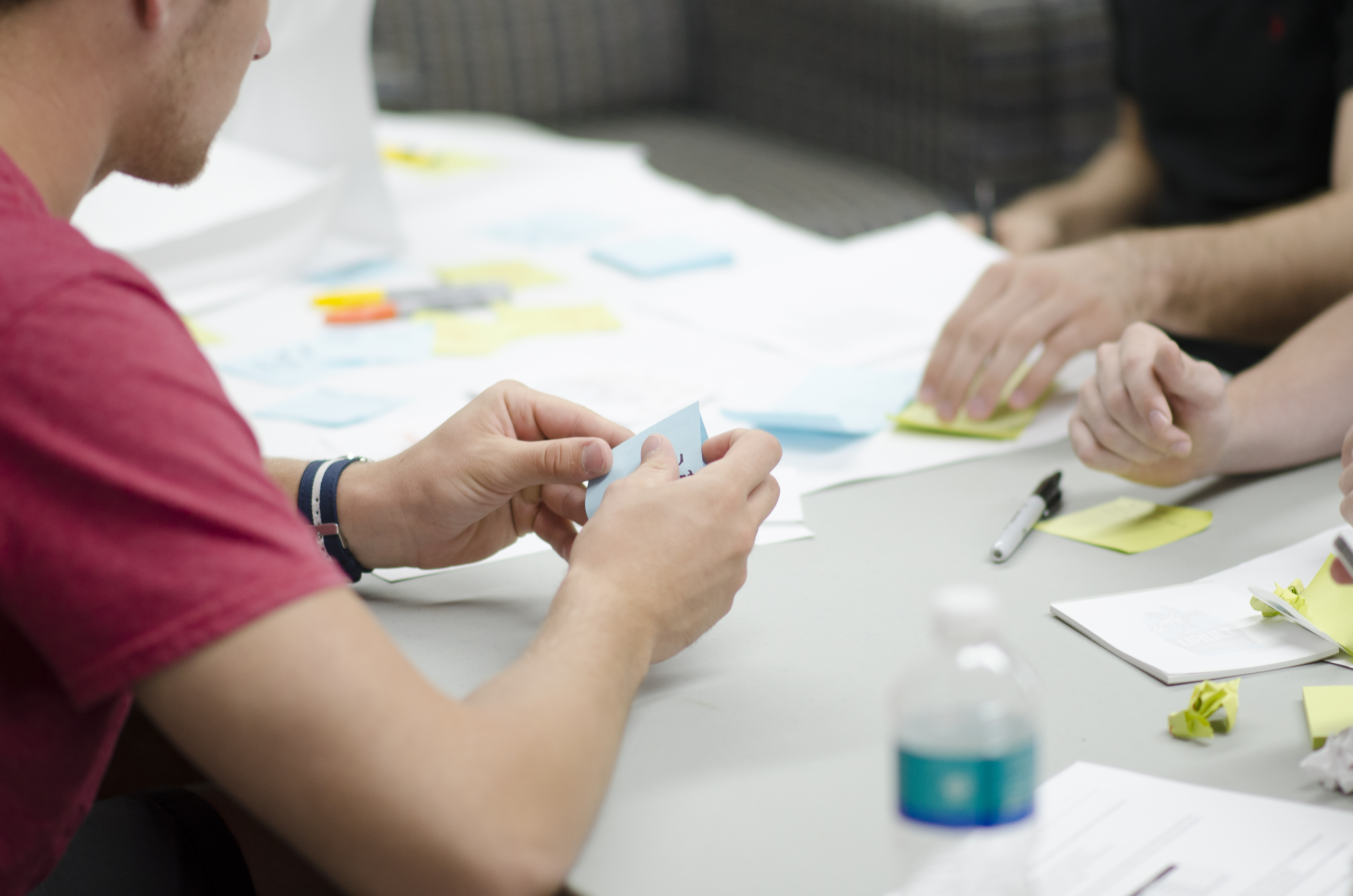 A heuristics testing workshop identified recommendations for further site improvements
Driving growth with continuous improvement 
Astrid & Miyu's focus on continually improving its digital products has directly contributed to the business' online growth.
Cyber Week 2016
Enhancements made in the run-up to Cyber Week 2016 ensured that Astrid & Miyu made more sales on Black Friday 2016 than they did in the entire previous year.
The website experienced no downtime during this key trading period, securing a 320% rise in revenue compared with the same period in 2015, along with a 35% rise in average orders, and a 296% increase in website session count.
Revenue growth 
Since Cyber Week, the Astrid & Miyu website has gone from strength-to-strength, directly contributing to the business' growth targets. 'We've seen revenue growth of more than 300% year-on-year every month in 2017', says Sarah. Revenue also increased 181% year-on-year during the critical trading period of 1 December-31 January 2016.
Conversion rose to 1.71% within a month of introducing product reviews
Thanks to Inviqa's team of experienced developers and analysts, Astrid & Miyu has been able to work on numerous areas of the site to help manage larger volumes of sales and traffic, explains Sarah:
'Those projects include building a new checkout and implementing our currency converter, as well as backend development work to strengthen security and performance. This has all directly contributed to our online growth'.
 
Highlights include:
Launch of product reviews, which saw conversion increase from 1.48% to 1.71% within the space of a month.
Enabling international trade using Inviqa's Global Integration Worldpay module. This saw conversion rise by 14% for the US and 31% for Germany within the first month. Astrid & Miyu now trades in US dollars, Australian dollars, and Euros, in addition to the British Pound.
Launch of new search functionality, which saw search conversion rise from 5.3% to 7% immediately after launch
 
If we look at the period of 13 July 2016 to 13 Jul 2017 versus 13 July 2015 to 13 July 2016, we can see the direct impact of the website improvements and optimisation on business revenue. Overall sales increased by 186%, with a 266% rise on mobile and a 179% on desktop.
The Astrid & Miyu website secured its highest peak period on 25 November 2016 when average page sessions rocketed to 9,910 – a dramatic increase from the biggest prior peak of 2,728 in 30 September 2016. 
 
And with improved conversion and website performance, Astrid & Miyu felt confident about increasing its affiliate marketing, which resulted in another sessions spike in 28 February 2017 when the brand partnered with a famous Chinese influencer.
A jewellery unboxing with influencer Rainie Tian triggered a traffic spike
Inviqa has helped the Astrid & Miyu team to achieve a scalable, high-performance Magento infrastructure that requires far lower levels of maintenance. But the work doesn't stop here. Inviqa's support and technical training is ensuring that maintaining and growing the platform will require less resource and investment going forward.
 
With a compelling brand proposition – backed by an ecommerce platform that is enabling tangible business growth – the company is confirming its status as a rising star in the jewellery world. Named as a 'brand to watch' at the UK Jewellery Awards, Astrid & Miyu's story is a testament to the business value of small and continuous improvement.
 
I really enjoy working closely with the Inviqa team. We have gained a lot of knowledge from their experienced staff and it's really helped contribute to the successful running of the site. They have helped play a huge part in the success of our online business and will continue to support our growth for the online business.
Inviqa is a technology partner and consultant specialised in ecommerce solutions, content management solutions, and digital innovation. Get in touch to discover how we can support your digital journey.
Related reading