How to nurture long-term customer loyalty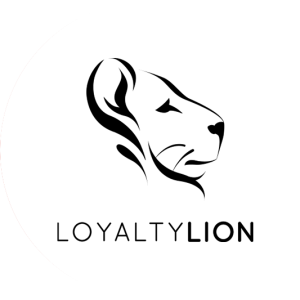 Acquiring a new customer costs five times more than retaining one. But once a customer has made the first purchase, there's a 27% chance they'll return. And after a second purchase, there's a 52% likelihood that they'll make a third purchase. And so it's easy to see why keeping your existing customers is a more profitable option.
In this guest post from our partner LoyaltyLion we explore actionable strategies for developing long-term customer loyalty. We look at tactics and approaches retailers can use to retain existing customers and develop emotional loyalty with them to grow their lifetime value and keep them shopping with you, time and time again.
Communicate your brand
Long-term loyalty begins with establishing a personal connection with your existing customers. Studies show that 65% of customers buy on the basis of their beliefs. So be sure to use your branding to communicate what you're all about. This way more customers will relate to you and be excited to become a part of your community.
A loyalty program offers a golden opportunity to enforce your brand and engage customers. This all starts with the name. 100% Pure, for example, named their loyalty program 'Purist Perks' to enforce the sustainable nature of its products and focus on being eco-friendly and cruelty-free.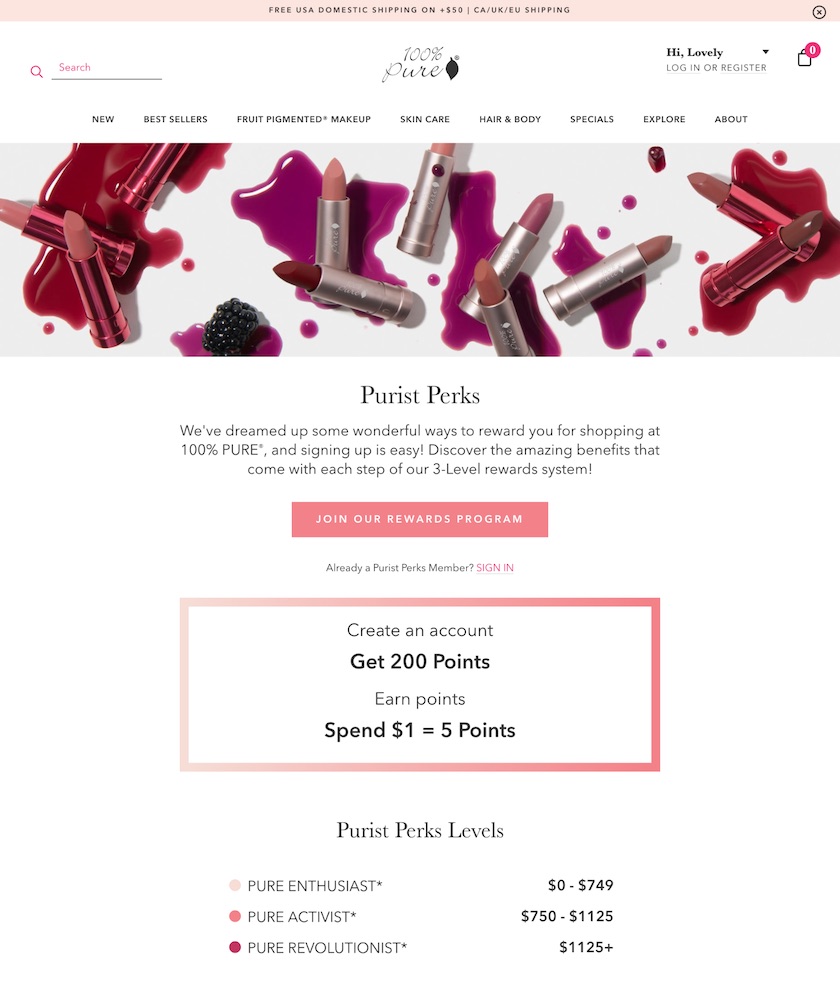 You should also make your loyalty program an extension of your brand's look and feel. Jewellery brand Astrid and Miyu, for example, have built a fully on-brand and integrated loyalty page that uses its brand colours to highlight how customers can earn and spend their points. The style is minimalistic and fresh – just like the rest of the website.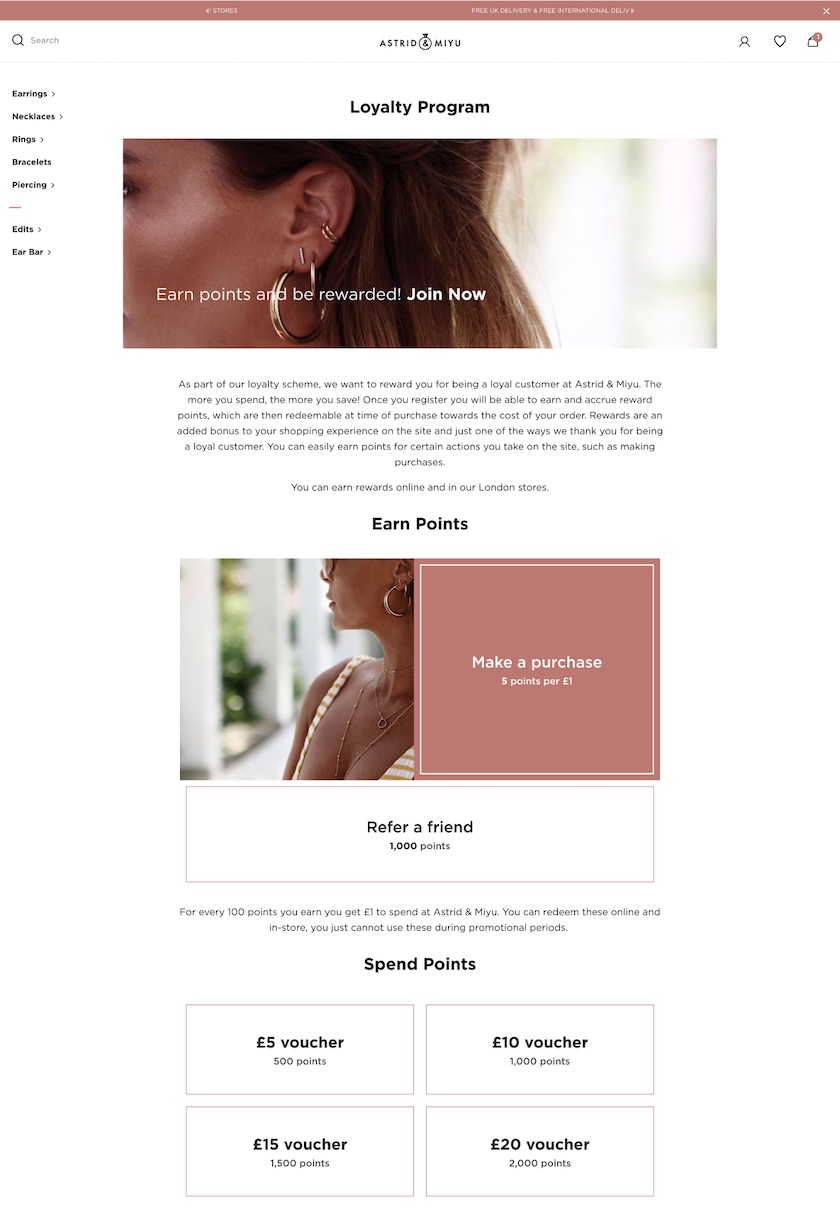 Make them feel part of something bigger
When your loyalty program portrays who you are, you automatically make your customers feel like they belong to something bigger. And, when they feel a part of your story, they'll be more likely to tell others about you. With customers being four times more likely to buy when referred by a friend, these loyal and engaged customers are incredibly valuable to the future success of your store.
Annemarie Skin Care has used its loyalty program to create an environment customers want to engage with and tell others about. The brand's 'Honest. Wild. Beautiful. Tribe' rewards members for writing reviews and referring friends. This transforms the brand's existing and loyal customers into brand advocates. As a result, Annemarie Skin Care has generated over 1,000 reviews and has seen loyalty program members spend 140% more than non-members.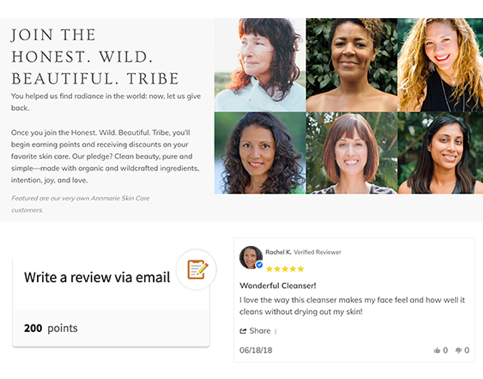 Make the experience engaging from the outset
All too often websites are full of distractions that make the user journey convoluted. This can throw your customers off and they'll be less inclined to complete their purchase or return to your site. Take the time to create an enjoyable online experience that your customers have fun engaging with. One study even showed that a well-designed user experience could boost conversion rates up to 400%.
Start by incorporating your loyalty program within the customer journey. By putting a points slider into the cart, you can reduce the time customers spend copying and pasting voucher codes.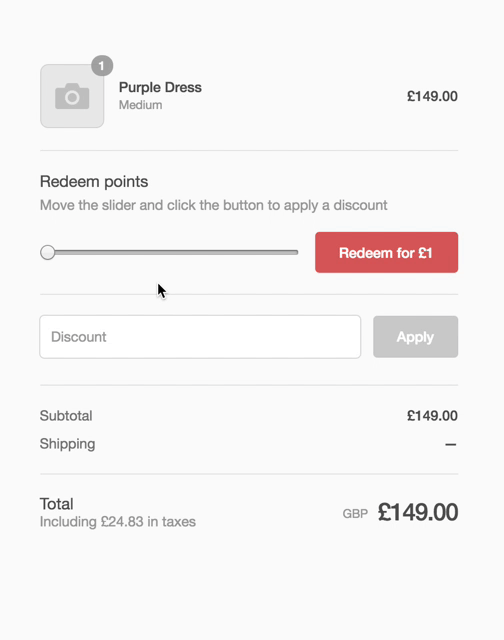 You could also incorporate in-cart rewards. This allows customers to redeem their accumulated points against free products without straying away from the cart. By making the process quick and fuss-free customers will be more likely to complete their purchase rather than being deterred by complicated processes.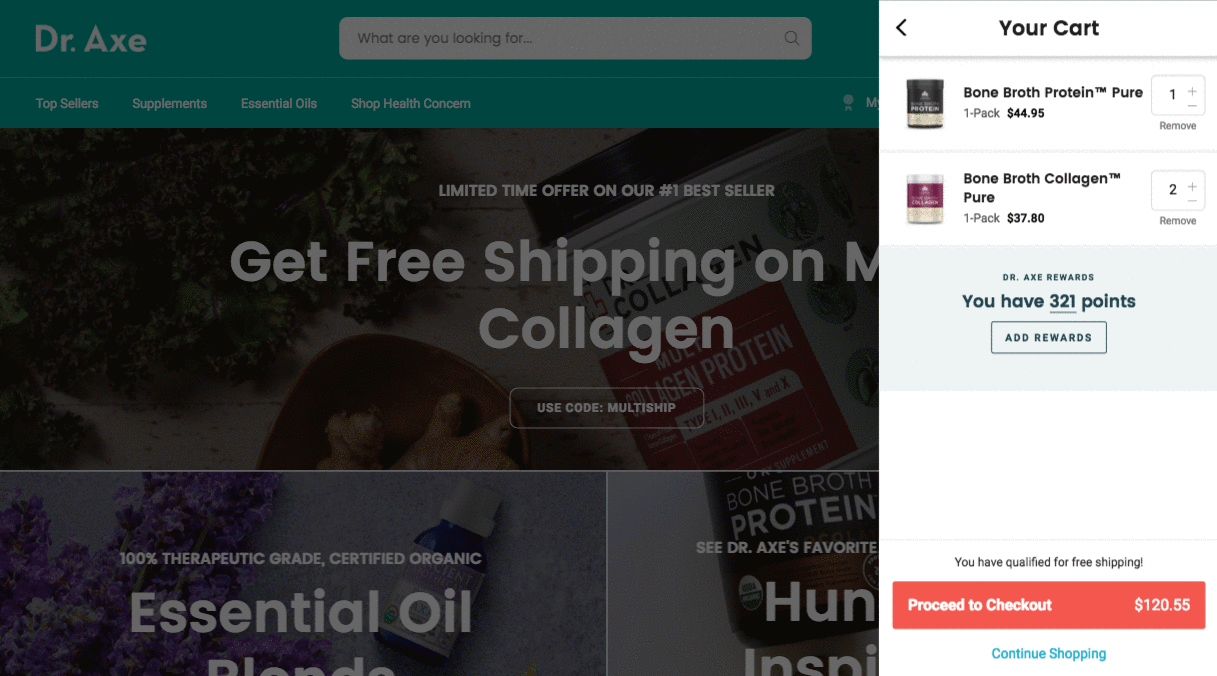 Dr. Axe integrated rewards into its shopping cart creating an experience that complemented the user journey. As a result, the health and wellness brand saw a 300% increase in reward redemption.
Personalisation, personalisation, personalisation
A huge 86% of customers have stated that they are more likely to repurchase from a brand that pays close attention to the customer experience. Shoppers like to feel special and that you value them beyond their purchases. To secure long-term loyalty, keep the line of communication open and remind them why they chose to shop with you in the first place.
Start by diving into the data to learn your customer's unique buying behaviour. You can then use this to deliver personalised experiences that make your customers want to continue engaging with after their purchase.
With a loyalty program, you can send loyalty emails that are entirely unique to the customer. This goes beyond just putting their name in the subject line. You can incorporate loyalty information such as available rewards or points balances, or see what your customer buys the most and recommend related products in your emails.
You could even tie in your loyalty emails with geographically relevant events to show that you're celebrating with your customers. Diapers, for example, used Earth Day as a vehicle to engage its loyal customer base, offering 20% off its eco-friendly disposable products.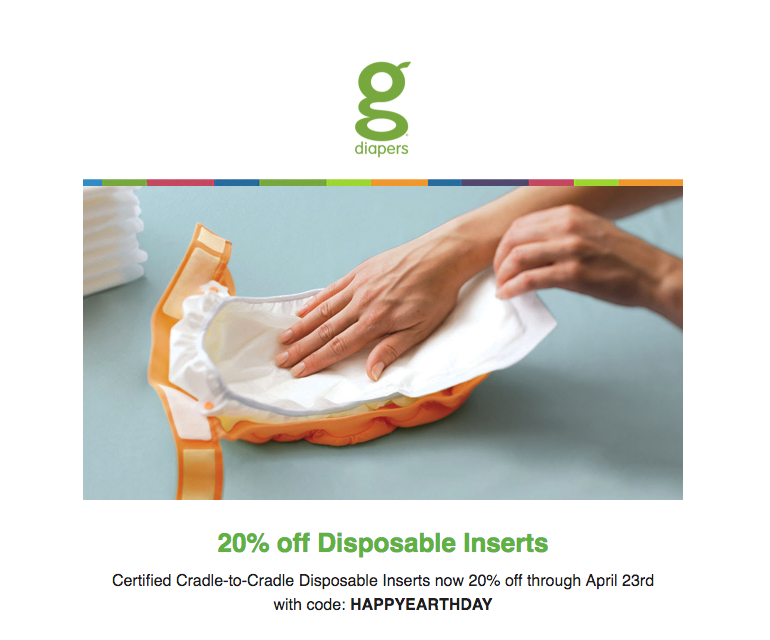 With the ecommerce space becoming more and more competitive daily, it's easy to feel like costly acquisition strategies are the only option. But recent trends show that tides are changing. Customers are showing long-term loyalty to brands that they can connect with on a personal level.
By implementing some clever retention strategies, you'll be well on your way to securing an engaged and highly-valuable customer base.
About LoyaltyLion
LoyaltyLion is a data-driven loyalty and engagement platform trusted by thousands of ecommerce brands worldwide. Merchants use LoyaltyLion when they want a fully customised loyalty program that is proven to increase customer engagement, retention and spend.
Stores using LoyaltyLion typically generate at least $15 for every $1 they spend on the platform.