How continuous improvement is transforming business for Astrid & Miyu:
Raising revenue by 144%

Boosting transactions by 133%

Mobile revenue growth of 194%
Astrid & Miyu is known for its edgy yet classic jewellery pieces. But with an ecommerce website plagued by stability and performance issues, the young British brand was struggling to capitalise on its growing cult status amongst fashion editors, influential bloggers, and celebrities.
The London-based jewellery brand recognised that bringing its website in line with its long-term growth plans was crucial. In the near-term, Cyber Weekend loomed large, and security, conversion, and performance issues in the checkout threatened to jeopardise the customer experience during this key trading period, putting the business performance on the line.
With a small digital team, Astrid & Miyu realised that making both short-term and continuous improvements to the site to transform the customer experience and grow revenue was going to stretch the retailer's in-house digital capabilities.
Finding a committed, long-term technology partner was going to be key to ensuring Astrid & Miyu continued to meet the business and customer needs.
Inviqa has been key to raising site performance to the high standard we need to drive continued online growth. The biggest lesson has been that you don't have to spend a lot of budget to make a big difference.
Sarah Dawson, head of online, Astrid & Miyu
After a detailed audit, the team got to work quickly on the problematic checkout to ensure it would be fit and ready for Cyber Week 2016.
Short-term goals included ensuring site code was technically robust. In the longer-term, Astrid sought a clear, actionable digital roadmap and needed to become less reliant on technical support to administer changes to the site.
Thanks to Inviqa's team of experienced developers and analysts, Astrid & Miyu has been able to work on numerous areas of the site to help manage larger volumes of sales and traffic.
Those projects include building a new checkout and implementing our currency converter, as well as backend development work to strengthen security and performance. This has all directly contributed to online growth.
Inviqa has helped the Astrid & Miyu team to achieve a scalable, high-performance Magento infrastructure that requires far lower levels of maintenance.
We have loved working with Inviqa over the past few years. The site and brand has grown so much during our partnership together.
Sarah Dawson, head of online, Astrid & Miyu
Heuristics evaluation
Following the success of Black Friday 2016, Astrid & Miyu was keen to maximise the potential of Black Friday 2017.
But with limited budget, people, and resources, as a relatively small online business, Astrid & Miyu needed a pragmatic and tactical approach focusing on the key lessons uncovered the previous year.
With Inviqa's help, the jewellery retailer carried out heuristics testing workshops (sometimes known as experience-based testing) with key stakeholders from the business.
Together, Inviqa and Astrid & MIyu mapped Cyber Week customer journeys, with a particular focus at the 18-30 demographic and those using mobile, based on what was going to be most important to those shoppers.
Key journeys were tackled using a set of usability heuristics including proactive error prevention, rather than error handling, keeping the customer well-informed at all stages of the journey, setting an improved level of customer expectations through consistent use of language, and delivering high levels of recognition so that customers would be aware of what they needed to do at any point.
At all stages the opportunities to improve the overall journeys were considered. Fom this a list of improvement opportunities was surfaced, with the focus being on quick wins that would have a high impact for the business and make best use of the available budget.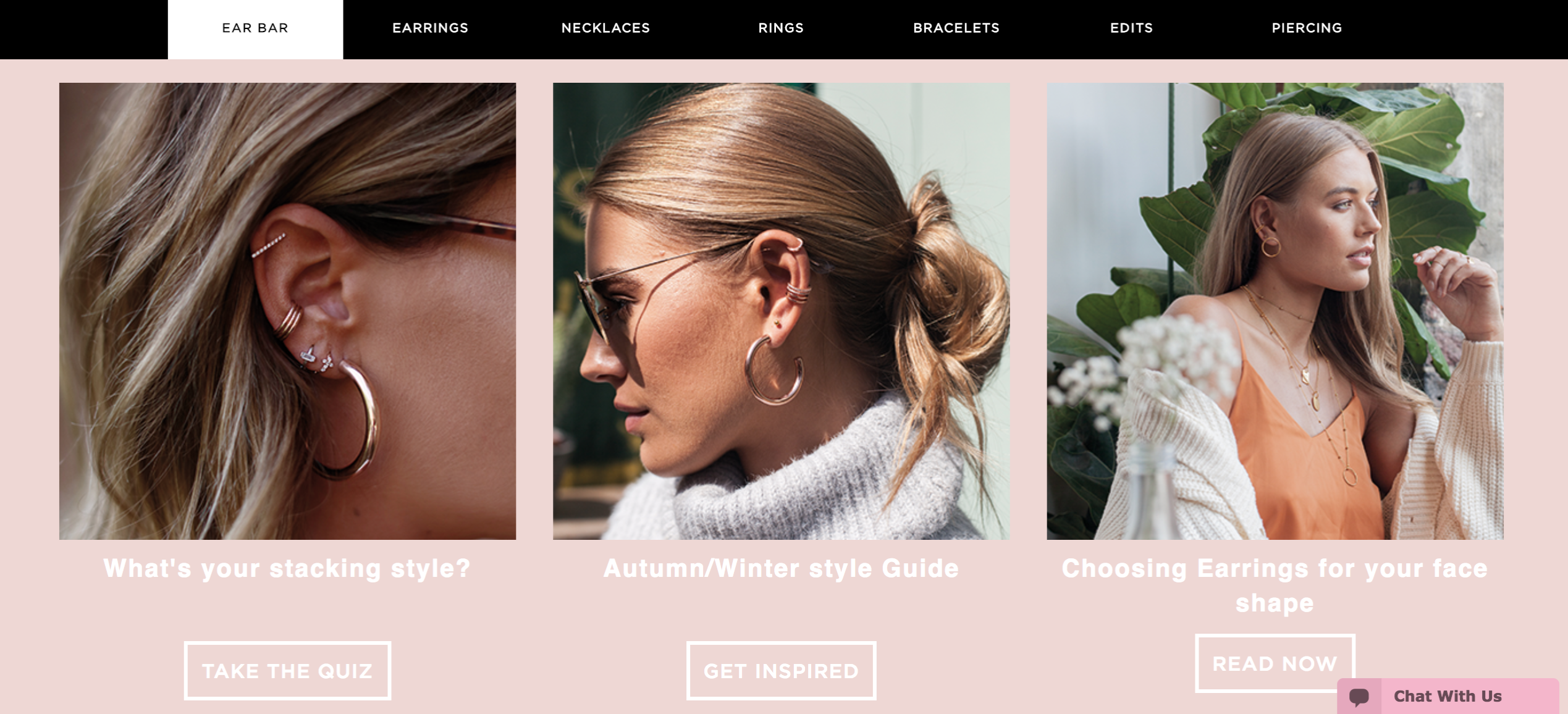 Astrid & Miyu's focus on continually improving its digital products has directly contributed to the business' online growth.
Enhancements made in the run-up to Cyber Week 2016 ensured that Astrid & Miyu made more sales on Black Friday 2016 than they did in the entire previous year.
The website experienced no downtime during this key trading period, securing a 320% rise in revenue compared with the same period in 2015, along with a 35% rise in average orders, and a 296% increase in website session count.
Black Friday 2016 highlights:
Launch of product reviews  saw conversion increase from 1.48% to 1.71% within the space of a month
Enabling international trade using Inviqa's Global Integration Worldpay module saw conversion rise by 14% for the US and 31% for Germany within the first month
Launch of new search functionality saw search conversion rise from 5.3% to 7% immediately after launch
With a compelling brand proposition – backed by an ecommerce platform that is enabling tangible business growth – Astrid & Miyu is confirming its status as a rising star in the jewellery world.
Brett Lawrence, business consultancy director, Inviqa
Since Cyber Week, the Astrid & Miyu website has gone from strength-to-strength, directly contributing to the business' growth targets. The retailer was seeing revenue growth of more than 300% year-on-year every month in 2017. Revenue also increased 181% year-on-year during the critical trading period of 1 December-31 January 2016.
If we look at the period of 13 July 2016 to 13 July 2017 versus 13 July 2015 to 13 July 2016, we can see the direct impact of the website improvements and optimisation on business revenue.
Overall sales increased by 186%, with a 266% rise on mobile and a 179% on desktop. The Astrid & Miyu website secured its highest peak period on 25 November 2016 when average page sessions rocketed to 9,910 – a dramatic increase from the biggest prior peak of 2,728 in 30 September 2016.
The result of the heuristics evaluation and the implementation of recommendations was an incredibly profitable Black Friday 2017 which accounted for 17% of the retailer's overall revenue for 2017, and conversion rate hit a peak of 4.5%.
With a compelling brand proposition – backed by an ecommerce platform that is enabling tangible business growth – the company is confirming its status as a rising star in the jewellery world.
Black Friday 2017 highlights:
Revenue increase of 144% year-on-year for November
Conversion rate increased by 3%
Transactions increased by 133%
Average order value increased by 5%
Mobile revenue year-on-year growth of 194%