An introduction to ecommerce consulting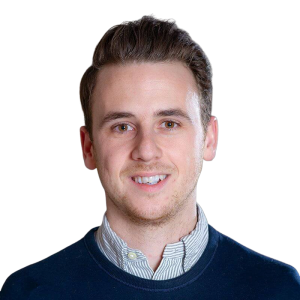 Ecommerce consulting helps retailers explore their options and prime their digital investments for success. Inviqa has integrated 13 years' of experience and expertise in consulting into three quick growth packages, designed to accelerate online growth for business.
Here we ask Paul Rogers, managing director of Inviqa partner Vervaunt, everything you wanted to know about ecommerce consulting (but were afraid to ask).
What is ecommerce consultancy?
Ecommerce consulting can include everything from technology selection, to payments, on-site optimisation, fulfilment, and logistics. 
It can vary a lot because there are so many different strands of ecommerce (B2B, B2C, subscriptions, and so on) and so many areas involved. 
In a nutshell ecommerce consulting is about enabling or supporting an ecommerce business to optimise one or many areas of their operation, or drive improvement in a specific field.
This could be via new or existing technology, customer services, marketing, CRM, business operations, fulfilment, internationalisation, or anything else. And it could also be a one-off, fixed-scope engagement, or a longer-term relationship, depending on objectives and scope.
When should a retailer consider ecommerce consulting?
Again this can vary massively, but an ecommerce consultant is usually brought in when a retailer is looking to solve a specific problem, deliver a specific project, or fill a specific gap within a team.
The most common scenarios are either where specific expertise around platform options is needed, or where the internal team don't have the time to run the process and do the due diligence on different platforms.
The retailer will usually have the intention to develop a project specification and assess different platform options in terms of native functionality, levels of customisation required, overall technology stack, and more.
They'll be looking to understand costs around a project, platform, and integration partner, as well as looking for expert counsel around the project planning.
Some retailers choose to hire their own internal consultants, but there's much to be gained from working with external professionals with more experience than your in-house teams.
The consulting work I do, as an independent ecommerce consultant, is generally focused around replatforming:
Requirements gathering & defining project specifications
This involves a number of workshops to build out requirements across a number of areas. During these sessions you explore existing processes and solutions with a view to uncovering improvements, both operationally and on the front end. The output is a document that's used to assess the fit of the different platforms and the need for third parties and customisations.
Platform due-diligence
Although Vervaunt mostly works with Magento and Shopify Plus, we often have to do due-diligence on other platforms such as commercetools, Salesforce Commerce Cloud, BigCommerce, SAP CX, and others. We'd use the same process for each platform, assessing them against functional requirements and business goals.
Platform selection
Once you're close to selecting a platform, we'd generally be involved in the conversations around commercials, scoping out integrations, appointing technology partners, and the various other aspects here (depending on the client).
Integration partner selection
This involves creating RfP documentation and shortlisting partners which involves bringing in agencies like Inviqa and asking them to respond to a set of areas to demonstrate their fit for the project and for the business.
Project support & maintenance
With some clients, we'll carry on working with them through the replatforming project, providing hands-on support that can cover anything from managing the project, managing third parties, supporting data migration, managing marketing aspects, platform configuration, QA & UAT, and so on.
Inviqa provides similar consulting services and more, since its retail team has a much broader scope. Other areas of ecommerce consulting can include the likes of fulfilment and logistics, ERP implementation, digital transformation projects, marketing, and broader internationalisation projects.
How does ecommerce consulting add value?
A consultant or consultancy team brings specialist knowledge and experience to the table. They've done it before and they know the areas that need to be considered, the levels of budget that need to be allocated, the stakeholders that need to be brought in, the technical considerations, and so on. Inviqa's three quick growth packages for ecommerce strategy are built upon this type of specialist knowledge. 
What's more, they're generally stronger when it comes to extracting information and context, and gathering requirements.
Bringing a specialist in to support a project will almost always reduce risks and help to cover-off more angles where certain things may have not been considered internally.
There are lots of examples of how this applies to us, but looking at platform selection specifically, having someone who understands the short-term and long-term shortcomings of a solution, and being able to understand the impacts of specific limitations will allow for a much better decision process. 
Examples of this could be considering the viability of a headless solution with different platforms, workarounds for international or multi-brand with Shopify Plus, or assessing the merchandising capabilities of different platforms.
Depending on the engagement, consultants aren't always involved in the long term, but they do help to put processes and systems in place to support longer-term business objectives. Most platform selection projects are focused on business goals over a 3-5 year period to ensure that  what's put in place allows the business to scale. 
That said, some consultants work on a retained basis and remain focused on bringing a different perspective to business challenges.
What's your favourite type of consulting?
I really like working with retailers with a little more complexity behind them, be it via multi-channel and integrating different features in-store, or things like subscription ecommerce, complex product catalogues, and large-scale internationalisation. 
I like having to define solutions for more challenging requirements and doing due diligence around the platforms and third-party solutions. And where a retailer is really looking to take their ecommerce store to the next level, investing in new technologies to achieve growth and enter new markets. 
I've had a few projects where clients have been held back by their legacy technology and have wanted to introduce things like subscriptions, multi-channel loyalty, multi-channel gift cards, broad personalisation across digital channels, mixed baskets, and so on. 
These projects are exciting too as you're able to develop things from scratch and factor in how the different solutions can be integrated together.
What are the next steps after consulting?
Usually a consultant ends an engagement once the integration partner has been selected. There's then a handover to a company such as Inviqa to deliver the project.
I often get consultancy work that's broader than a replatforming project, or where knowledge of different technologies is required, and in these cases I'd refer the brand to relevant specialists.
In other cases, a digital agency or systems integrator may run a Discovery with their client, and may bring an independent ecommerce consultant such as myself into this investigation phase to provide another perspective around how certain solutions are architected or which third parties are used.
About the author
Paul Rogers is an ecommerce consultant and managing director of Vervaunt, an ecommerce consultancy and paid media agency based in London. He's been working in and around ecommerce for over 10 years and specialises in working on replatforming projects.
Paul is a Magento certified solutions specialist and a Shopify Plus consultancy partner working with the likes of The Conran Shop, The V&A, Bulletproof, David Austin Roses, PMT Music, MUJI, and Sony PlayStation.
Related reading