An introduction to product experience management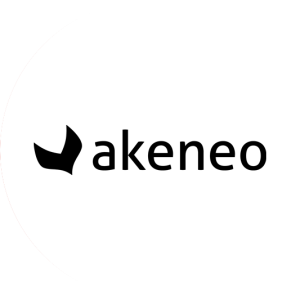 Product experience management (PXM) is the subtle science of delivering product information in context – adapted by channel and locale to match the buying experience at every touchpoint. Here we ask Akeneo's John Evans everything you wanted to know about PXM (but were afraid to ask).
What is product experience management?
Product experience management (PXM) is a strategy that puts customer interaction at the centre of everything you do.
It's about ensuring your product information is complete, accurate, relevant, and delivered on time, to the right place, everywhere your customers are. 
And it's about driving brand awareness and product information consistency to increase conversions across all customer touchpoints, in all regions, and in all languages. 
We believe PXM is a new profession that marketers will need to master to ensure their product experience is differentiated and supports their customer experience objectives.
Why does PXM matter?
You can't have a good customer experience without a compelling product experience! 
Having the right data and insight into the type of product experience buyers expect is the foundation for any great customer experience. But there is no one experience to rule them all. 
We've seen those mistakes before. When ecommerce first appeared, many retailers tried to replicate the in-store experience online. As the market has matured, we now see that your experience in each channel is somewhat different, so your product experience needs to align with each context.
Where does PIM fit in?  
PIM is the cornerstone for PXM. It's a tool designed for marketers to help them collect, standardise, enrich, contextualise, and distribute product information. 
Good PIM tools offer automation and business rule engines to simplify processes for marketers, as well as keeping track of progress and enabling you to focus on making sure that product information is complete before it is distributed. 
A good PIM tool will also enable marketers to manage images and translations, as well as attribute sets and values in context for each channel and locale.  
What's the secret to relevant product experiences?
Delivering that compelling product experience requires complete, accurate, and high-quality product information that fits the buyer's context and how they want to interact with the information. 
The simplest, most basic product information is technical data. In other words, the 'facts' about your product: size, dimensions, weight, color, material, ingredients, and so on. 
A more compelling product listing will include usage data, the likes of: how can I use this product? What can I do with it? You must give your buyers a vision as to how they can use the product and the benefits they can derive from it. 
But the most compelling information is emotional data: how can you make buyers connect with your product? What will they experience from it? How do you go beyond the mundane and create an experience? 
This is where marketers must focus their creative energies in writing product descriptions and selecting imagery that conveys brand identity to better connect with buyers. 
Images are, of course, necessary at all stages, but think about how you can go beyond merely the factual. Instead of simply displaying a picture of a lamp or a bathtub, can you create an image of a scene that shows the lamp creating a mood, or a tub that makes you want to immediately relax in a bath?
What's at stake?
The most obvious risk is losing a sale to a competitor who does a better job of communicating the product experience, or selling the product, but must process a return if the customer is unsatisfied because the product doesn't meet expectations. 
Those are clear risks, but they only apply if your product can be found in the first place. If your product information isn't complete, is inaccurate, or isn't in the proper context for your sales channel, then there's a good chance no one will ever see it in the first place. 
For example, vocal assistants like Alexa and Google Home are becoming more prevalent. The way people search for products on those devices is much different from typing in a browser. 
The words people use to search via voice vs. via typing are different. Similarly, a vocal assistant isn't going to read back a product description that's a long paragraph. 
As a result, it is important to put your product data in context for each channel. In the case of a vocal assistant, provide a description specifically for that channel that's tailored to how that device works and processes information. 
The same context applies as you strive to engage in cross-border commerce. It's important that your product information is translated and localised for those markets and how buyers interact in them.
Any PXM best practice you can share?
As product experience management is a new profession, marketers and commerce teams need the right tools suited for this emerging job. 
Akeneo recently published a blog post series on PIM best practice that provides actionable insights on how to approach PXM and leverage a PIM solution to deliver the right product experience as part of a unified commerce experience.
What should retailers look for in a PXM solution?
There are a number of things to consider when selecting a PXM solution. As with any other technology your specific requirements are going to depend on your business model.
For example, are you an omnichannel retailer that requires product information in context for multiple channels? Do you operate in multiple regions with different language requirements? Are you a B2C or a B2B retailer, or possibly both? Do you rely on suppliers to provide product information, do your suppliers actively participate, or does your team collect supplier product information manually? 
If so, then selecting a tool that can handle multiple languages, multiple channels, and the various differences between B2C and B2B retailing will be clearly important. 
One thing that should be common is providing a workbench for your marketers and commerce teams that offers an interface they can easily learn and use, and that offers automation to reduce manual work. 
This will help them be more efficient and free to think about how to best deliver product experiences that will encourage conversions.
How do you continually optimise product content?
This is an emerging area in product experience management. By using AI and machine-learning-based technologies, retailers can further ensure their product pages are comprehensive and accurate by accessing curated product data, fixing errors and duplicates, scoring their product information, providing insight into context, and assisting with transformation for the intricacies of consuming channels.
That's to name a few! 
The best practices will emerge over time, but it's clear that these more advanced technologies can further automate and provide intelligence and insight into understanding what will help drive the best possible product experiences for retailers and brands.
About the author 
John Evans leads product marketing at Akeneo, the leading open-source product experience management solution.
He has more than 25 years of B2B marketing experience in master data management, business intelligence, and supply chain software.