Product information management: an introduction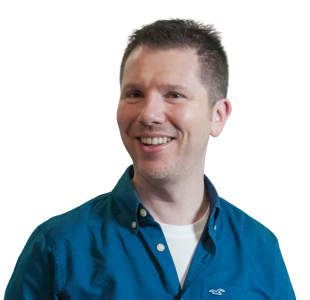 Still manage your product information in Excel? Then you're probably all too aware of the time, productivity, and data quality you sacrifice by inputting and maintaining product data in this way. To help you on your journey to simplifying data handling, here's everything you need to know about product information management (PIM).
Why is PIM getting more important?
Your customers interact with your brand across a growing number of touchpoints. And wherever they choose to engage with you, they expect detailed, accurate, and complete product information in order to make informed purchase decisions.
Yet companies are wasting as much as 25 minutes per product per year on manual product data updates. To put that into perspective, with a catalogue of 250,000 items, that equates to a massive $3 million in operational costs.
And with poor product descriptions cited as the second-highest cause of cart abandonment in a 2016 Shotfarm study, the quality and completeness of your product information can make the difference between converting or losing a prospect customer.  
That's why your product information management – the way you handle and maintain that product information – is fundamentally important in online retail.
What is a product information management solution?
Product information management (PIM) solutions like Akeneo provide a way to centrally manage all the technical and marketing data around your catalogues and products, ensuring that the data you present to your customers is accurate and relevant.
With a massive 30% of the data in product catalogues containing errors, PIM aims to provide a 'single point of truth' or universal view of all the product data you push across all your channels.
PIM solutions are focused on addressing ecommerce needs, unlike historical merchandising systems, and they are designed to improve the efficiency of product data creation and management.
PIM makes us much more responsive, allowing us to provide the most up-to- date product information, regardless of the channel.

Pauline Laurent, ecommerce manager, Lancaster
Is product information management for me?
The number of places product data is shared, communicated, and leveraged is expanding, but managing that information effectively is critical for delivering relevant, accurate product descriptions to your customers across all your channels – from your ecommerce store, to your mobile app, and print catalogue.
A product information management solution is suitable for multichannel retailers who need to simplify their product management processes and achieve tangible productivity gains.
Currently, you might be managing your product information across multiple Excel files. And you're not alone: 'still, 94% of organisations use spreadsheets to support product information.' If you are using Excel, you'll be conscious of how difficult and unwieldy it is to gather, classify, enrich, translate, and keep this information up-to-date – and that's before you've launched a new product line and need to start over.
You might also be looking to grow your online reach through an international expansion strategy. If so, you'll need a product information management solution to support your multiple geographic locations, including accurate, multilingual data.
After installing a PIM system, our conversion rate multiplied by four.

Raphaël Seroussi, founder and CEO, GSM55
How does a PIM work?
A product information management solution provides a central repository for everything related to product data. That includes both structured and unstructured data such as core product data, product attributes, product specs, product copy, media, and multi-language content. It enables you to correctly manage, categorise, translate, and export that information to different systems.
It works by enabling you to:
Import data: Import your different Excel files, connect the PIM to any third-party system, and onboard your suppliers, getting a full and clear report on your imports.
Organise and classify: Classify products the way you want, displaying only the information you need, with the ability to perform advanced searches.
Enrich / edit and translate: Define the product attributes you require, enrich with the likes of media, and translate into as many languages as you need. Track your modifications in the product history and easily identify missing information.
Export to any channel: Select what information to export, how, and when. For example, you may only want to export the products updated since the last export. A product will only be exported if it is classified in its catalogue and all requirements are completed.
Inviqa is an official partner with Akeneo PIM – the open-source product information management (PIM) system for retailers. Drop us a line to learn more about how you could benefit from a PIM solution.