PIM solutions: the business case for product information management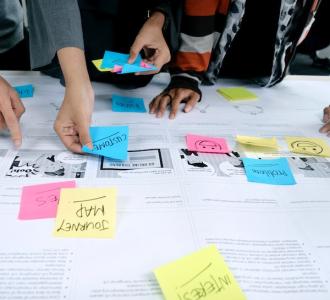 Poor product information management is damaging your business. It hinders conversion, increases returns, reduces brand reputation, raises operational costs, and can reduce your legal compliance. So are PIM solutions the way forward?
What is product information management? 
Product information management (PIM) describes the governance you place around your catalogue data. 
It's required to sell products across both your online and offline channels. By providing a single point of truth, effective PIM ensures that the information you present to your customers is accurate, relevant, and up to date.
Why does product information management matter? Well one third of the data in product catalogues contains errors. These errors – such as incomplete or inaccurate product data – lead to poor digital customer experiences, cart abandonment, compliance issues, and higher operational costs.
A PIM solution is designed to improve the efficiency of product data creation, and your management and distribution. And it ensures you provide the most up to date product information, regardless of the channel.
What are the PIM benefits for your business?
Still manage your product information in Excel? Then you're probably all too aware of the time, productivity, and data quality you sacrifice by inputting and maintaining product data in this way. 
Your customers interact with your brand across a growing number of touchpoints – from your app and online store, to chat apps, voice assistants, and more.
Wherever they choose to engage with you, customers expect detailed, accurate, and complete product information to make informed purchase decisions.
These are the main PIM benefits:
Reduces cart abandonment and returns
Poor product descriptions are a major cause of cart abandonment. Insufficient product information often results in customers making the wrong purchase, and needing to return their item. With PIM users reporting a 40% decrease in product returns, the way you handle and maintain product information can make the difference between converting or losing prospective customers.
Serves the conscious consumer
The recent increase in environmentally and emotionally conscious shoppers means that, in many instances, brands will need to provide more than traditional attribute information to convert a sale. With a PIM your product information can be expanded easily to provide additional attributes including sustainability and traceability information. The transparency and availability of this information can make or break a purchase.  
Improves productivity and reduces costs
Without a PIM solution you may be wasting as much as 25 minutes per product per year on manual product data updates. To put that into perspective, a catalogue of 250,000 items equates to a $3 million in operational costs. Using a combination of automation, reporting / tracking, and business rules, errors are reduced and the product curation process is accelerated. This provides faster time-to-market for new product and category launches, and allows skilled teams to focus their efforts in more valuable areas.
Supports international and channel expansion
A PIM solution ensures you can deliver accurate product information that's localised and relevant for every market, channel, and buyer type. And without you having to create different catalogue structures for every combination of these factors. This makes it simpler to launch and manage a cross-border commerce proposition.
Improves trust, brand consistency, and relevancy
Inconsistent or inaccurate product data impacts trust and harms your brand. A PIM system guarantees the quality and completeness of your product information, wherever that information needs to be pulled or pushed. 
Provides governance and helps ensure legal compliance
Where product information compliance is essential, a PIM provides a safeguard to ensure a single point of truth – and that only approved products, with full, accurate information, are published. This means that critical information such as allergens and age restrictions do not get missed when products are represented in applicable sales channels, catalogues, or marketing material. This reduces your risk of litigation.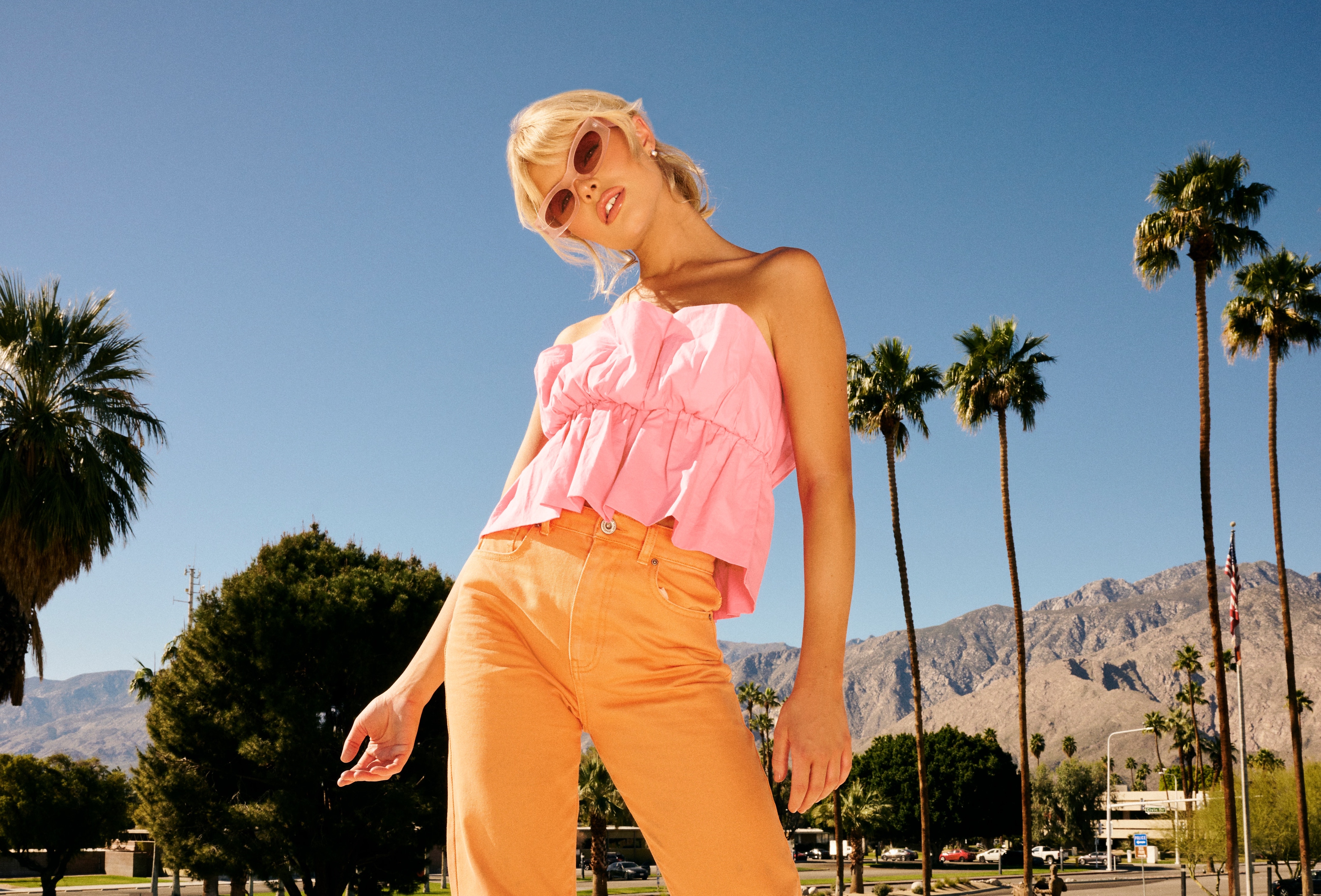 Discover how Boohoo Group is applying product data and PIM to fuel its hyper growth
Do you need a PIM solution?
Product information management solutions can benefit organisations across retail, manufacturing, food and beverage, and pharma. They're best suited to organisations with multiple channels and vast amounts of product data, serving a wide array of touchpoints.
A PIM system is ideal for organisations that need to simplify their product management processes and want to achieve tangible productivity gains.
Currently, you might be managing your product information across multiple Excel files. And you're not alone. A shocking 94% of organisations still use spreadsheets to support product information.
If you use Excel, you'll know how hard it is to gather, classify, enrich, translate, and keep your product information up-to-date. And that's before you've launched a new product line and need to start over!
If you have ambitious growth plans – and are considering international expansion – PIM is super helpful here too. That's because it supports your multiple geographic locations with accurate, multilingual data, and culturally relevant marketing information.
There are a number of capabilities in a PIM system that are critical for any organisation handling multiple products. But exactly which ones are most important to your organisation will depend on your market and your products. 
Ask yourself these questions:
Do you have complex products, with multiple variants or extensive attribute information? Is this time consuming to manage?
Are you selling cross-border? Do you need localised product content and a way to handle different standards in different locales?
Do you need rapid speed to market? Is it a continual headache to launch a new campaign or range, or add new products to your catalogue?
How are you acquiring product data from your suppliers? Do you need a better and more efficient way to help your suppliers participate in this process?
Are you missing product data? Do you need a source to attribute values that don't exist in your systems? Do you handle highly regulated products that require additional governance or compliance signoff before you can publish them?
Do your customers return products because they're not what they were looking for? And this wasn't clear to them during the purchase journey? 
Are you selling in a complex omnichannel environment, with multiple channels, distributors, and routes to market?
A good PIM system will handle product models with variants, and localised product information and translations. 
It provides a place for suppliers to provide product content and meet your specific business challenges – such as adding governance around accuracy and completeness, whilst ensuring speed to market is paramount.
Flexibility, adaptability, and scalability are key. In the case of omnichannel, you'll want to ensure your PIM is highly connected, so that you can easily distribute your completed catalogue to all your channels – from ecommerce and print, to marketplace, mobile, POS, and beyond.
After installing a PIM system, our conversion rate multiplied by four.
How does a PIM solution work?
A product information management solution provides a central repository for everything related to product data. 
That includes both structured and unstructured data, such as core product data, product attributes, product specs, product copy, media, and multi-language content. 
It enables you to correctly manage, categorise, translate, and export that information to different downstream systems and channels.
This allows you to:
Import data. Import your base product data from multiple sources – for example, Excel files, your ERP, or a third-party system. Onboard your suppliers and ensure that information is correctly mapped to your product categories.
Organise and classify. Classify products the way you want, with all product data held in one central place. This allows your merch teams to work efficiently across creation, reporting, and enrichment.
Enrich, edit, translate. Optimise the definition and enrichment of the product attributes you need. Link media and translate into as many languages as you need. Track your modifications in the product history. Build governance workflows to spot missing information quickly, and allow simple signoff where needed.
Export to any channel. Select which information to export, how, when, and where to. For example, you might just want to export the products that were updated since your last export, or those destined for a marketplace channel.
How do you choose a PIM solution?
There are a number of product information management solutions on the market, but we recommend Akeneo PIM – a flexible and adaptable PIM system used by many of our own clients.
Akeno is a valuable part of any cross-border commerce arsenal. We love the way it allows you to localise product information, for example. Localisation is so much more than translation. It's all about context. 
Clothing sizing conventions, disclosure requirements, the types of product imagery you use – it all varies by locale. 
A good PIM solution like Akeneo centralises all this nuanced, contextual information. This makes it easy to distribute by region and channel. Without having to explicitly create separate catalogue structures for every valid combination of a locale and channel. 
Remember though that it's important to choose a solution that's the best fit with your particular business and customer needs – and that directly supports your strategic objectives. 
It should provide flexibility and efficiency, but also allow you to wrap a level of governance and control around your product management processes. This ensures that you protect the integrity of your data and your brand reputation.
You'll also need buy-in and engagement from your key stakeholders and anyone involved in your product information RACI. 
Ensure your marketing, catalogue managers, and commerce teams help to drive catalogue structure, classify products, and define required attributes and business rules. Assign permissions and access rights that ensure an efficient workflow.
Ready to start your PIM journey?
A well implemented PIM system delivers tangible benefits across multiple areas of your business – from commerce and sales and marketing, to IT, compliance, and finance.
It reduces complexity and drives efficiency within your product management process. The reliability of this data enhances every customer touchpoint where you're using product information. 
And in this way, it supports business growth as you adopt new channels, launch new ranges, or enter new markets.
Drop us a line to explore whether your organisation could benefit from a PIM solution.