Product and service design for the future of financial services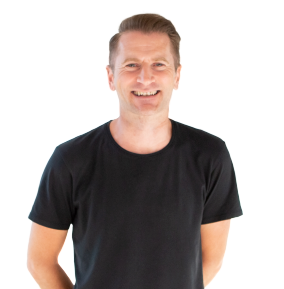 Inviqa's second CXcon was held in October 2020 and it was based around the subject of experience transformation. As a product development consultant at Inviqa, it was a pleasure to lead this discussion with three digital service design leaders. We focused on the key challenges and developments of product and service design in their companies and the financial industry as a whole. 
You can access the recording of "Designing the future of financial services" via our YouTube channel, or keep reading this post to get some of the key takeaways from this CXcon conversation. 
Our panelists 
The discussion 
I led the panel to six key topics that provided a platform for an extremely informative exchange. Read on for a round-up of the highlights. 
1) Product and service design is crucial to overall business strategy in financial services
It was refreshing to hear early on that even at a large organisation like Visa, design and CX strategy has now become a crucial factor and is recognised by everyone as fundamental, including C-suite executives. Andrés highlighted the impact that the pandemic has had on this area, initiating a change that makes, "digital experiences first and foremost" and also referenced a true innovator and leader in this space who has talked about:
Holistic awareness, when everybody understands that the new culture, in this case design, makes sense for the organisation.
Gabriella affirmed that design is only growing in importance to D&G. Their focus is on knowing more about their customers' desires and implementing a strategy where "digital as a channel is part of the full cycle of service design." 
Schroders is deeply aware of a fundamental change that is transforming finance and is focused on reacting to it:
"The challenger banks have done a lot to lift the bar on our industry and we have to meet that." - Don Tregartha, UX design manager, Schroders 
2) New generations disrupting the sector 
The panel was keen to highlight the attitudes and behaviour of both millennials and generation Z when it comes to financial products and the digital experience they expect to have when interacting with them. 
Andrés expanded upon this by sharing that these cohorts are more fluid in how they track and move their money. They often have multiple accounts including a main bank account, daily bank account, and travel bank account. They have no issue switching and moving cash between them depending on their needs. 
He went on to argue that  "there is no more loyalty" in financial services and CX strategy is therefore crucial to attracting and retaining this demographic. 
Don built upon this idea and spoke to the upcoming intergenerational transfer of assets. This transfer is truly colossal in proportions. He cited one extraordinary statistic:
We are looking at 68 trillion dollars of assets. When you bear in mind the total gross world product is 80 trillion dollars, it's a sizeable amount of money that will shift between one generation and the next.
Schroders is also aware of a study that shows 80% of beneficiaries of this asset transfer will move to a new financial provider. This younger generation have different desires and their expectation is for financial services to be mobile, transparent, and interactive. Innovative product and service design is required to meet their needs.
3) The growing importance of UX ethics
The panel recognised that this topic is only going to grow in importance and emphasised that their organisations were focused on designing and building inclusive digital services and strategies to address UX ethics.
Andrés highlighted the delicate balance that the financial services industry has to find: 
You want the engagement. You want them to use your payment flows. But at the same time, you have to be very careful. You don't want them to be too addictive and gamified.
The team at D&G is preparing for this as well and Gabriella stressed the importance of their content strategy and the need to make sure the content is clear and accessible across all devices.
Schroders, as an asset management firm, is more aware of the ethical issues involved in designing financial products and Don stressed that they can actually improve outcomes for their customers by meeting both their expected financial rewards and ethical values. 
4) Research strategy for experience design
From ethnographic analysis to usability testing, diary studies, surveys or jobs to be done analysis, plus of course the added need to conduct much of the work remotely during the pandemic, qualitative and quantitative research strategies to gather an understanding of customer needs, behaviours and pain points are growing ever more sophisticated. It is incumbent upon companies to interrogate and harness data that is being presented to them, truly listen to the voice of the customer and utilise these insights when defining an experience design strategy. 
D&G has an integrated departmental structure when it comes to research strategy and this is used to gather holistic insights that feedback into their financial design process. They work with contact centre teams, insight teams and customer journey teams.
Gabriella then said, to emphasise that when it comes to UX, "There is no UX without testing", paraphrasing a quote from Hoa Loranger, VP at Nielsen Norman Group. 
Schroders is using both intercept surveys and remote testing. Don explained that they have an overall challenge when it comes to testing because it is difficult to find the correct client types. This is in part because they are often trying to recruit high net worth individuals for their research. 
5) UX strategy of the challenger banks 
I brought up the point that many of the challenger banks such as Monzo or Starling have built their success on the fact that they offer the best UX in banking. It was necessary therefore to ask the panelists how their respective organisations were reacting to this. Don identified the issue of Know Your Customer (KYC) forms in their industry and how the challenger banks are managing to shrink the application process to just a few minutes and transforming finance in the process. 
"For us it might take months. There is obviously a delta there that we can close and we have to close."- Don Tregartha, UX design manager, Schroders 
D&G's commitment to ensuring the content management is correct has been sparked by the approach of the challenger banks.
I think they have proven that you can say things with plain English, you can say things in a friendlier way, and that has been really important to the industry.
Andrés stressed the need to focus on what you can offer to your customers by perfecting one functionality at a time. He argued that the traditional banks have been victims of trying to do everything at once. The challenger banks, for example Revolut, have shown that you can be incredibly successful by focusing on one product or service at the beginning and perfecting that offering before moving on to another one. 
6) Experience design and the future of financial services 
Don stated that because of all the changes transforming finance and the changing expectations around the industry that:
"If we don't look at our products and services through the lens of the design process then we are going to get it massively wrong."-Don Tregartha, UX design manager, Schroders 
D&G is deeply aware of the accelerating change in technology and how they must be able to adapt to the new technologies and automation that is coming. Gabriella stated that this needs to be "embedded into the process" of product and service design. 
Andrés suggested that big tech companies are moving to an invisible payment flow and highlighted Uber and Amazon as examples of organisations creating a customer experience that does not involve any clicks when it comes to shopping and travelling. He stated that this leaves Visa and the industry as a whole with an important question to answer:
How can we make invisible payments a reality?
The key takeaways 
Product and service design is now recognised by C-suite executives in financial services as fundamental to overall business strategy
The values and expectations of millennials and generation Z are dictating how financial products are designed and this will be compounded by the intergenerational transfer of wealth in the coming decade
UX ethics is a crucial area of product and service design and financial organisations are making it a priority in their thinking
The future for financial services will see invisible payments and clickless customer journeys
Our 'Designing the future of financial services' panel provided great food for thought and highlighted the trends we're seeing as consumer behaviour shifts. Get the full CXcon playlist on demand via our YouTube channel.