Product information management best practice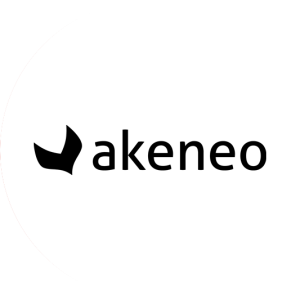 Our introduction to product information management explored the business benefits of a PIM solution and the types of retailers it's suited to. In this follow-on post we speak with John Evans, product marketing director at Akeneo (an open-source PIM system for retailers and brands), to get the low-down on PIM best practice.
Why is PIM more important than ever?
PIM systems have proven their value to retailers and brands time and time again. No seller wants to mislead buyers with incorrect or missing product information, and buyers certainly want to be armed with the right information they need to make a purchase decision. 
This is not just the domain of B2C retailer either. Think about making a B2B purchase on a piece of equipment costing thousands – the implications of a missed sale or a return can be huge.
Research shows that the business impact of complete, high-quality product information includes a reduction in errors and mistakes, an improved customer experience, and increased competitive advantage. 
And our customers have told us they've been able to increase conversions, reduce returns, and make their marketing teams significantly more productive. 
PIM is what enables this, so interest from organisations seeking to improve in these areas has made it a hot topic and an increasingly critical component of a commerce strategy.
How do I choose a PIM solution?  
There are a number of capabilities in a PIM solution that are critical for retailers. But exactly which ones are most important to your retail organisation will depend on your market and your products. 
Consider:
Are you selling products with several variants, as is common in apparel and footwear?
Are you selling cross-border and need localised product content, as well as a way to handle different standards in different locales?
How often does your assortment change – are you constantly adding new products to your catalogue?
How are you acquiring product data from your suppliers – do you need a way to enable them to better and more efficiently participate in the process?
Are you missing product data and need a source to attribute values that don't exist in your systems?
Are you selling in an ominchannel environment?
A good PIM solution will handle product models with variants, handle localised product information and translations, provide a place for suppliers to provide product content, and so on, to help meet your specific challenges. 
Flexibility, adaptability, and scalability will be key. In the case of omnichannel, you'll want to ensure your PIM is highly connected, so you can easily distribute your completed catalogue to all your channels, from ecommerce and print, to marketplace, mobile, POS, and beyond.
What are the first implementation steps?
Implementing a PIM isn't that different from most information management projects, but it's critical to involve all the business-side stakeholders from the get-go. 
Don't treat your PIM project like a classic enterprise IT implementation where the end users may not typically be involved until late in the process. 
For PIM to deliver the benefits mentioned above, make sure your marketing, catalogue managers, and ecommerce teams help drive the catalogue structure, classify products, define required attributes and business rules, assign permissions to who can edit and approve product information, and more. 
For more guidance, check-out this Akeneo blog series on how to prime your PIM project for success.
How can I improve product data quality?
Step one is to get off spreadsheets and start using a purpose-built tool! 
A PIM can make it easier to collect data from various sources, standardise it, and put it into a marketer-user-friendly environment to begin enrichment, making the product data as complete and comprehensive as possible. 
Next, leverage automation and business rules to avoid the manual, repetitive act of filling in product attribute values. This will help reduce errors and mistakes. 
Finally, think about your markets, your target audience, and your channels. Use the PIM to put your product data in context for each channel, each buyer type, and each market.
What are the customs and norms in each locale, and are they different? Do you use the same images universally, or are they customised by region or market or channel? 
Getting the product data accurate and complete is key, but so is ensuring it works in each channel and locale.
How can PIM improve data flow with suppliers?
Some suppliers proactively provide product data; others have a portal you can use to scrape product information. And some might still only engage if the retailer reaches out. 
In these situations, the retailer is often in the position of getting and loading spreadsheets with supplier product data, which they then need to manually ingest, standardise, and harmonise with their catalogue structure. And they get into an endless email/phone call loop to handle questions and errors. 
In Akeneo's case, we also offer Akeneo Onboarder, an environment for suppliers to directly load and input product data, which the retailer can review and accept into Akeneo PIM as they see fit for their catalogue. 
This removes the manual wrangling that occurs in an off-line collaboration scenario, and instead engages suppliers. The result is better quality product data offered up by the authoritative source in a more automated, controlled, and more efficient process. It's a win-win for retailer and supplier.
How can PIM support growth?
A PIM solution plays an important role in a number of areas where retailers are looking to grow online. 
It helps make higher-quality product information that can be easily shared with leading ecommerce platforms, mobile apps, vocal assistants, as well as more traditional print and POS channels. 
And PIM can also make it much easier to manage cross-border commerceinitiatives where you want to ensure your products are presented in context in different locales, with different sizes, regulatory requirements, different images, as well as translated product information. 
Perhaps the biggest area is in delivering a more satisfying and compelling product experience in order to encourage a conversion. 
By providing a more efficient environment for marketers – one that leverages automation and business rules to remove the manual drudgery of creating and managing product information – PIM means that marketers are freed up to focus on making product descriptions more compelling, and selecting imagery that will deliver a better product experience. 
Akeneo PIM goes one step further by enabling marketers to also manage related entities such as brands, designers, looks, rooms, and cities, among others. 
While this is not strictly product data, being able to handle this reference data in the same place means you can create more meaningful, emotion-laden product pages that can increase conversions.  
How can I localise product information?
Localisation is more than just translation – your product information needs to be in context for those locales, too. 
A simple example is footwear and apparel. Your US-based products are going to use a different sizing system in the UK and different again in Europe and in Asia. Similarly, think about how products are depicted in images. 
In the US we might be satisfied with a simple image of a dust mask and a list of features, but in China it may be more appropriate to have an image of someone wearing the mask, and another image with arrows pointing to key features, rather than a simple bulleted list. 
A good PIM solution will centralise this localised, contextual information and enable you to distribute it by locale and by channel, without having to explicitly create separate catalogue structures for every valid combination of a locale and a channel. 
Regulatory considerations shouldn't be neglected either; different locales may have different disclosure requirements that are only relevant in that country or market. 
Good planning ahead of time for your cross-border commerce strategy will help you structure your PIM in anticipation of those requirements, as will selecting a PIM that is flexible and adaptable to accommodate the only constant: change!
Related reading
About the author 
John Evans leads product marketing at Akeneo, the leading open-source product experience management solution.
He has more than 25 years of B2B marketing experience in master data management, business intelligence, and supply chain software.