The value of design: why design is critical in a post-Covid world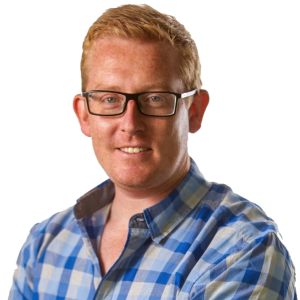 Design has fast become a business imperative. Here we explore why it's crucial to rebuilding the economy and helping our businesses succeed in the long term.
Covid is disrupting life and business in ways that will play out over months, and even years.
What's clear, is that the channel shift to online is far from temporary, with the surge in ecommerce, for example, set to long outlive the virus across Europe, according to consumer research.
As brands figure out how to operate and deliver value in this new world, they face tough, existential questions, and many are making fundamental changes to their business models, customer acquisition strategies, and value propositions.
So where does 'design' fit within this new landscape? 
The role of design in times of disruption
Design is of paramount importance today. Why? Because design is a process for solving problems – and we have some pretty big problems to solve right now.
Businesses typically look to the past to project how to move forward. But today's reality is so unusual that we have little in our recent past to draw from, and no plans in place for a scenario like this.With that in mind, it's key to remember that looking back to your past to develop a hypothesis for moving forward is just one piece of the puzzle. Now, more than ever, when we do look back and project forward, our confidence in our hypothesis as business leaders has to be smaller.
You can't connect the dots looking forward; you can only connect them looking backward. So you have to trust that the dots will somehow connect in your future.
You can lean on traditional hypothesis and framework-based approaches when framing your strategic questions. But it's crucial to marry this approach with a deep and differentiated understanding of new or unmet user needs that support strategic objectives.
This is where design thinking, or design as a process for finding and solving user problems that tie to your business model is the key differentiator. 
It's telling that 1944 saw the birth of The Design Council, with its mission to rebuild the post-war economy and make life better through design. If we ever wanted a signal that after big disruption we need 'design', this is it!
Customer value IS business value, so to save our businesses and rebuild our economy, we're going to need to bring a user-centric lens to everything we do.
This understanding is essential to gauge true product market fit, and it's key to the success and growth of any business.
The real magic is understanding how to connect everything we discover about what customers want with a plan to build and learn fast. Our roadmaps must be continually adapted to ensure we deliver ongoing value to our customers and thereby our businesses.
Alignment and participation: key to design's success  
A design thinking approach helps bridge the gap between the business you are today and the business you need to become to thrive in our 'new normal' and work towards the vision you set out to achieve.
But who does this, and who is responsible? And what if you don't have a design team? It's as much a state of mind as it is a department. Having experts in design will help you move faster, but essentially design thinking is everyone's responsibility
As Katie Dill, VP of design at Lyft, puts it: 'It's not design vs. the business; it's about what we can do together'.
This, in our opinion, is the primary purpose of the design team in situations like this: to help the teams come together and solve the problem in this way, to integrate design as a process, rather than a service.
Design's purpose is to find and solve problems. And, where teams and individuals are aligned on those problems, then together we can bring our skills to bear on transformation.
Look at Nike, when Mark Parker became CEO in 2006. He brought design thinking at scale to an already successful organisation. As one of the first footwear designers employed by Nike, he demonstrated the success of design thinking and, as CEO, he embedded design into company culture. In the first 12 years of his tenure the company's revenues doubled.
When I started at Nike as a designer I was always asked, 'What more can you do with shoes that hasn't already been done? That was over 30 years ago, and I see more potential for change and innovation today than I did then. Tapping that potential simply requires the creativity and research of the design thinking approach.
How to unlock the business value of design
When we think about design, it's very easy to think about the aesthetics of something, but design is so much more than this. Nothing encapsulates this better than *that* famous Steve Jobs quote.
Most people make the mistake of thinking design is what it looks like. It's not just what it looks like and feels like. Design is how it works.
Yes,'Design' is a discipline. But, more than that, it's a process to find and solve business and user problems.
Why then are many organisations still failing to unleash the business value of design?
In the past five years, the number of companies recruiting for senior design roles has doubled, and yet 90% of companies are not reaching the full potential of design, according to McKinsey.
What's more, although nearly 80% of companies 'include' design on projects, just 5% believe they're empowering design to drive the greatest value, and 41% say they have significant room to grow, according to InVision.
So what's wrong, what is causing this delta? From our experience we believe that business's leaders need to ensure that design is incorporated, understood, and utilised effectively.
Only a third of CEOs can confidently state what a head of design is accountable for and this resonates down through the business (McKinsey).
If a business leader doesn't know where design can or should contribute, or doesn't understand how to measure its impact, it's critical that this problem is addressed. Many organisations are still in this position, with just 1 in 10 CEOs saying that their most senior design leader plays a senior part in strategic development.
The effects of excluding design from strategy flows down through the organisation, resulting in cultural, process, behavioural, performance, and hiring issues, and impacting almost every part of a business. 
So, placing design at the right level, and talking about it in the correct way (i.e in the language of business), is key to unlocking a step change in business performance and capturing the full business value of design. 
The evidence is clear. Companies that excel at design, grow revenues and shareholder returns at nearly twice the rate of their industry peers (numbers from McKinsey).
How to employ design and measure its impact
Even where an organisation understands the business value of design, they still need to deploy it effectively and measure the value it creates.
The team at Inviqa are used to this challenge as it's our job to partner closely with businesses who may not have the experience, capabilities, or time to even get started.
We believe there's a range of actions that should be factored in to ensure design creates experience-led growth and improves financial performance:
Embed user-centric understanding, process, and language throughout the business. Customer value IS business value.
Work in the shortest cycle possible for your organisation to find learnings quickly. Evidence helps us move from doubt to certainty and move forward.
Use learnings to understand your next step. Be prepared to change course to continually head in the right direction.
Measure the performance of 'design' with accountability frameworks.
De-risk development by continually listening to users using both qualitative and quantitative user research.
Break down internal walls between teams and processes to allow everyone to move together in the same direction. Alignment is key to success.
There is no special way or new metric you should be using to understand the impact of design. Organisations should be looking at the relevant key metrics for them and understanding how things moved after changing the way you approached product design, development and delivery.
As an example, online sign-up journeys represent the most profitable end user experiences on the SSE Energy website. So when the energy company came to us looking to improve design output and change the way it delivers digital products, it was clear that boosting conversion for these sign-up journeys was a valuable way to measure the business impact of design.
Our engagement is helping to demonstrate the value of experience design and, by redesigning these core journeys with usability in mind, we secured a 200% conversion rise in online sign-ups.
Using NPS is another way to measure customer experience via customer loyalty, but it's a lagging indicator; you should be looking at all your metrics whether it be traffic, active users, conversions, signups, churn, CPA, shares, K Factor, bounce rates, lifetime value, or contact rate. There's a metric available for every part of your business.
The key is to understand the before and after of each, and to see how big the changes are when you use a new way to approach the problem, rapidly testing and learning.
None of this is new and there certainly are no silver bullets. Covid gives us new opportunities to take stock and really ask what do people need. Get it right and it can be transformational for your customers and for your business.
Wrapping up
Design is a mechanism for understanding and change.
We've seen first-hand the benefits and impact of using design effectively to deliver measurable impact. Engendering this culture in an organisation is not easy, but that's also the fun part.
It's important to point out that using design as a tool for innovation only works when you also establish how it sits alongside and inside all your other processes and operations. If it's not set up for success, you won't see the returns or benefit.
Companies who do get this right outperform industry-benchmark growth by as much as two to one.
Done correctly, design is business strategy made real. Design is competitive advantage. Design is how you win.
About the author
Gavin Edwards works as a consultant with the XD (Experience Design) team. He supports our teams to bring a user-centric view to our clients' businesses, using design to create products and services that solve real problems and drive value to both customers and organisations.