Why product ownership underpins digital transformation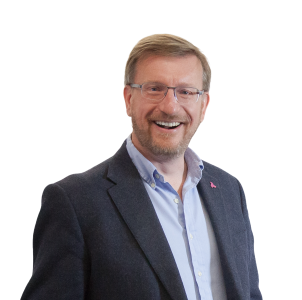 With customer experience (CX) set to overtake price and product as the top brand differentiator, many businesses recognise that they need to become truly customer-centric to survive.
But where there's a disconnect between strategy-makers and the teams responsible for digital delivering digital products and services, a business will struggle to improve customer experiences and innovate.
Here I explore why product owners, as the vital link between different business stakeholders, are integral to closing the communication gap and helping businesses respond quickly to changing customer needs.
How product owners create alignment
As detailed in the SCRUM guide, the product owner's role is to focus on value, gathering feedback, making decisions, and ensuring the voice of the customer is heard as strategy leads into delivery.
As the bridge between strategic and delivery teams (and between stakeholders with varying levels of support for a project), a product owner is responsible for delivering digital products against defined business goals, and they're crucial for helping you manage your brand effectively across a growing array of new channels.
Product ownership is important in helping organisations make this shift from one-off project thinking towards programmes of continuous improvement. This is because the product owner role involves collaborating with stakeholders to find the most effective ways of delivering value against business goals, part of which encompasses continuously improving digital products. 

With 'the time it takes to deliver digital initiatives' as the number-one obstacle to achieving business goals (so say 41.4% of digital managers), product owners can also help improve the speed of iteration.
Through their deep involvement in the day-to-day of the project, and their responsibilities toward the timely delivery of the project, product owners have an interest in ensuring digital products are launched quickly and deliver business value using feedback and analytics to produce greater customer value.
Another major obstacle to achieving powerful customer experiences is the 'lack of internal agreement on where to focus efforts and resource'. Thankfully though, product owners can be the driving force behind small digital experiments that show the worth of digital investment to senior leadership teams that are slow to allocate resource.
By testing the smallest element possible, and by learning about customers' responses, the product owner can champion product development that's based on empirical evidence rather than assumptions. Allocation of effort and resource become easier once there's clear evidence of the benefits.
What does good product ownership look like?
The product owner needs to be robust, resilient, and happy to make important decisions, often with imperfect information.
Their roles include:
Resource management. Understanding which resources need to be lined up and primed ahead of their involvement in the project. Ultimately, they're responsible for ensuring a project is delivered on time and budget.
Stakeholder alignment. Ensuring all relevant stakeholders are briefed on their role in the project, that they know how they can make a positive difference to the project, and that they have all the information they need to make that contribution. The product owner needs to align themselves with the project team and other stakeholders affected by the project, ensuring that their concerns are listened to and addressed.
Delivery team management. Once a project is in delivery, the product owner is actively engaged with the digital delivery team, which may include an external digital agency. They are involved in daily stand-up meetings with the product manager, developers, and business analysts, along with example workshops as they work to set and agree the user acceptance criteria for each user story identified. 
Timely decision-making. The product owner is responsible for ensuring the right decisions are made in a timely fashion. They're involved in determining and prioritising stories in future sprints, planning around the available budget, and making key decisions that direct the work of the delivery team.  
Obstacles to product ownership
There are clear benefits to effective product ownership, including a positive impact on revenue. So why do more than a third of digital managers (as surveyed by Inviqa) come from organisations without a recognised product owner (or product owners)?
Budget constraints are cited as a leading reason (24%) for the lack of product ownership, but 19% cite the lack of a business case, and 26% say it's because the 'team structure that doesn't lend itself to the role'. 
This suggests that many organisations don't understand the role of the product owner, or perhaps the differences between product ownership and project management. Whereas a project manager ensures resources are deployed in the right way to deliver agreed outcomes between a digital agency and its client, a product owner makes decisions on behalf of the business and takes a business-oriented view of what will work within their organisation.
In my experience, product management fails when organisations do not empower the product owner to lead the decision-making, or where the product owner is micro-managed by others within their organisation.
Another key challenge is where the product owner is unable to devote sufficient time to deliver the role effectively due to other roles and responsibilities.
Whilst the majority of respondents (63%) in the Inviqa survey do observe product ownership within their organisations, 20% cited the need to 'review product ownership and leadership' as the most important change their organisation can make to improve customer experiences. This suggests that, whatever form that product ownership currently takes, it's not working effectively for these organisations. 
And without effective product ownership, the risk of 'scope creep', un-prioritised work, poorly-defined requirements, and running over-budget increases dramatically, and results in digital products that add no business value.
Establishing a legacy of product ownership
Product ownership is far more effective where an organisation has appointed a dedicated product owner who understands the value of investing time into aligning strategy-makers and digital teams. Many organisations will need to build a business case for this role and will need to look at how internal structures and governance supports product ownership.
But of course the value of product ownership also hinges on the capabilities of the product owner. Because while the success of an Agile team depends on having a dedicated and trusted product owner to act on behalf of the strategic objectives, it has to be the right person for the job, as Andy Skipper, founder and consultant CTO, Saccade explains: 
I've seen many Agile efforts fail because of poor communication and decision-making skills in the person selected for the product owner role, or a lack of mandate or seniority within the business in general. In these cases, the product owner simply becomes a go-between, or, at worst, a bottleneck with no real power to improve the speed of iteration.
But even with the right individual in place, a business will need to fully support its product owner, understand their pressures, provide guidance, and take measures to harness their important role within product delivery. 
Final thoughts
Supported by the right processes, practices, and methodologies, product owners are invaluable in helping a business to transform digitally.
By managing different stakeholders and their expectations and helping establish a digital culture focused on data-led continuous improvement, the product owner is key to ensuring products continue to address real and changing customer needs.
Related reading