The challenge
Aman Resorts is on a mission to become the ultimate luxury lifestyle brand. There are five-star hotel resorts – and then there are Aman Resorts!
The group – which includes 33 resorts, hotels, and private residences in awe-inspiring locations around the world – targets a highly discerning and affluent customer base looking for truly transformative travel experiences. 
As a primary customer touchpoint, the Aman website plays an essential role in telling the Aman story and providing an inspiring discovery and booking experience for new and returning guests.
But the legacy website architecture and design made it difficult to deliver an elevated digital experience that propels online growth, surpasses customer expectations, and captures the essence of the premium travel brand.
Aman therefore needed:
A re-imagined website design and interface to increase engagement. The new website needed to delight customers from the first click, drive online engagement and conversion, and effectively communicate Aman's premium brand aesthetic and world-class hospitality.
A modern website architecture to drive efficiencies and support business growth. The travel group needed a modern, scalable, and future-ready website architecture to propel its online growth and reduce the cost and time required to maintain and develop its digital estate.
What we did
Our collaboration began with extensive quantitative and qualitative international user research, including interviews with Aman customers and stakeholders. 
This allowed us to create user journey maps and in-depth profiles of customer needs and expectations, using this insight to continually inform the design and content modelling.
At the same time, we audited the legacy site to identify key improvement opportunities, and we held ideation sessions to better understand Aman's vision for the new site. 
Outputs from the user research, site performance audit, and ideation sessions informed key aspects of the project, which was delivered entirely remotely during the global pandemic.
A re-imagined website design and interface
A mobile-first approach ensures the site's high proportion of mobile visitors are catered to effectively.
Classical proportions in the new web design and layout and new typography remove clutter and intrusive elements, and better reflect Aman's brand identity through a paired-back elegance.
Immersive rich media, image-based carousels, full-width designs, and gallery views improve storytelling opportunities and provide a more engaging experience that puts Aman's stunning imagery front and centre.
A streamlined booking process and simplified way-finding system applies customer insights to eliminate friction in the booking journey.
A modern website platform and architecture
The migration to Drupal 8 unlocked new features and increased platform support. Drupal – the most popular open-source CMS in the world – meets Aman's requirement for a flexible, scalable, and powerful platform. What's more, Drupal 8 websites are significantly more time- and cost-effective to develop and maintain than Drupal 7 versions.
Content modelling, enhanced workflows, and Drupal's layout builder tool allow website admins and editors to use and repurpose content elements. It's easy for them to create and maintain flexible, content-rich pages that make the very most of Aman's brand assets. What's more, multilingual functionality makes it easy for the team to translate content quickly and easily.
A modular design system with reusable components allows Aman to quickly scale its digital presence across new channels while maintaining a consistent visual identity.
Advanced image processing improved site speed and performance dramatically. Extremely heavy rich media – which is so important to Aman's storytelling – no longer impacts site performance.
Conversion rate optimisation (CRO) tooling ensures a continued focus on improving the digital experience and business outcomes.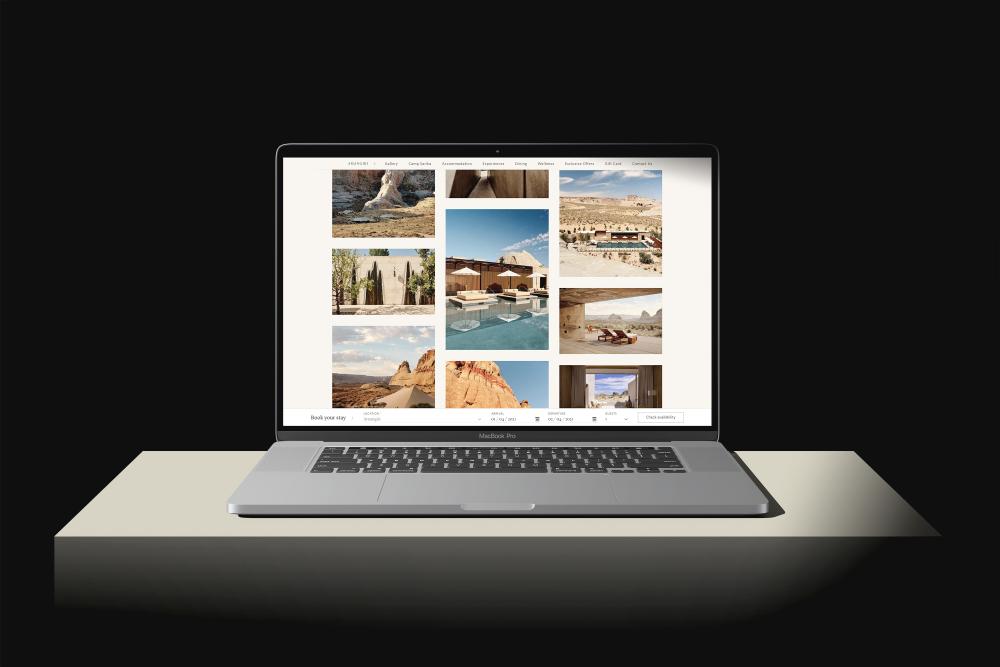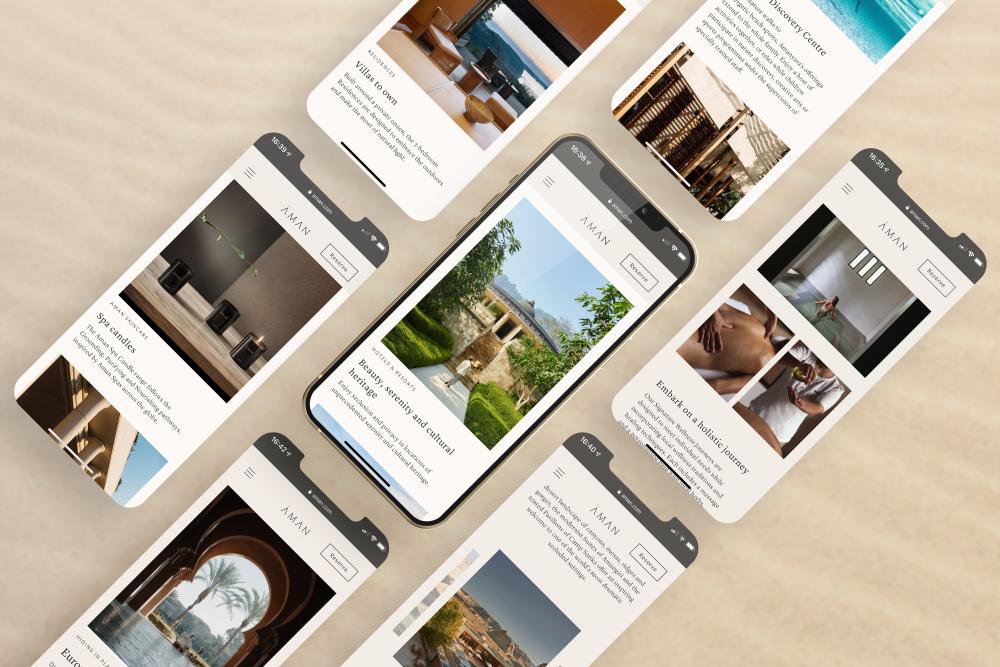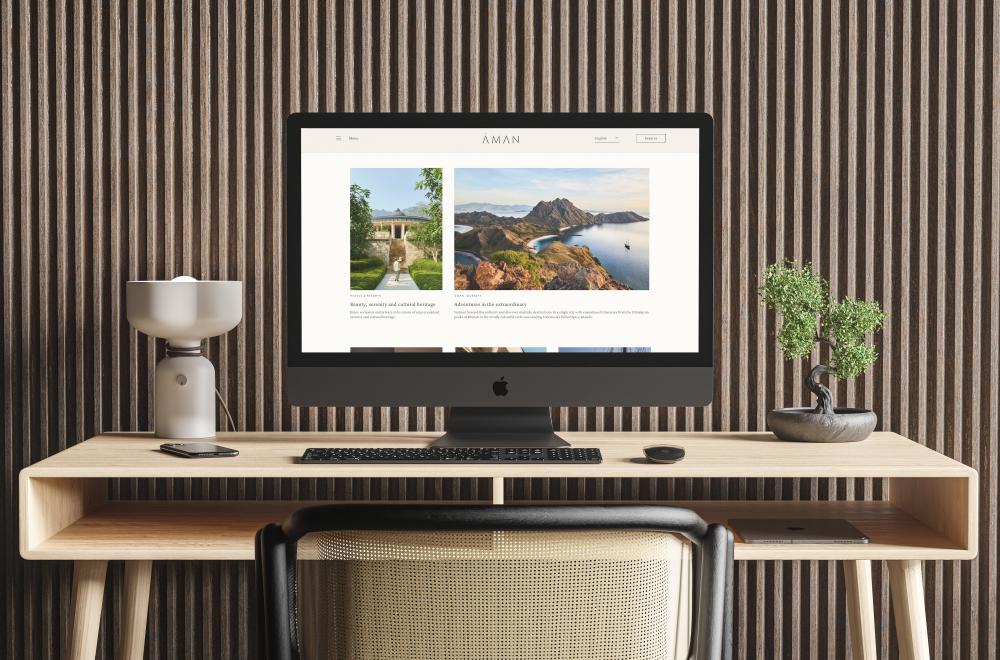 The results
A comparison of the old and new websites demonstrates the tangible business impact of the new website, user experience, and simplified booking process:
30% increase in average session duration
28% rise in transactions
25% higher revenue 
8% increase in average order value
Shortlised for the 2021 Travolution Awards – and finalist at the 2021 Lovie Awards – Aman's new digital home sets a new standard for luxury digital experiences in the travel and hospitality industry.
It also provides a stable, sustainable, and scalable foundation for future business growth, as Aman's digital and ecommerce director, Julianne Zhang, explains:
'The new Aman.com offers users a journey through our brand values, telling the story of Aman through a much-improved pathway. 
'We wanted to make sure that this new website also paves way for us to release a number of new features that provide visitors with a browsing experience akin to the Aman level of service'. 
Inviqa continues to support Aman as it defines and rolls out an ambitious roadmap of initiatives designed to bring additional value to the business and its highly discerning customer base.