10 great examples of Drupal 8 websites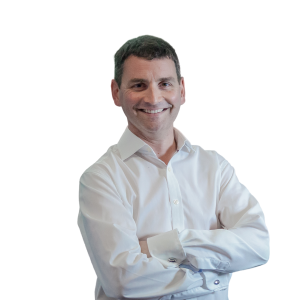 Drupal 8 is a powerful, fully-featured CMS that's helping a diverse range of brands to navigate content delivery to new channels and touchpoints. To help showcase what's possible with the platform, we've rounded up some of the best examples of Drupal 8 websites.  
1. Arsenal FC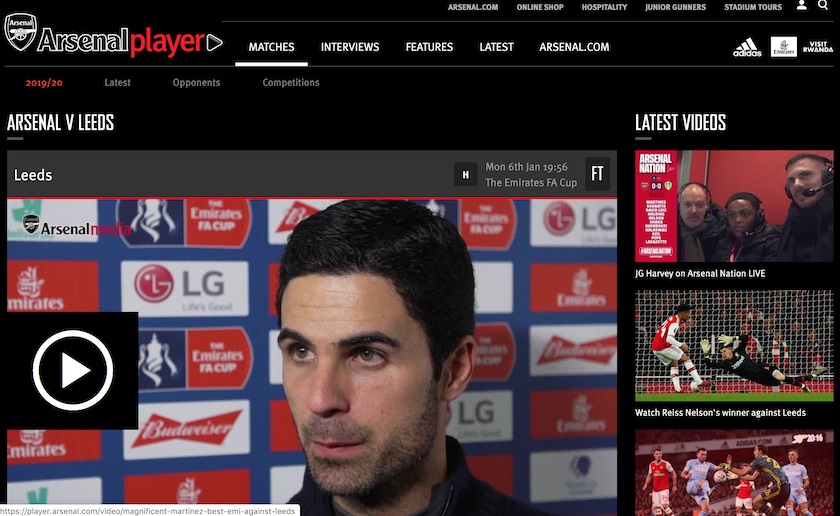 We're a little biassed since we built it (together with US agency Phase2), but Arsenal.com is one of our favourite Drupal 8 sites. Don't just take our word for it, though! It's also a firm favourite with Drupal founder Dries Buytaert and football fans, as the winner of the 2018 People's Voice Webby Award.
Featuring news, club history, ticket services, and live match-day results, Arsenal's new content hub is helping the Premier League club to transform fan engagement. 
The beauty of Arsenal.com is that many of its star features take advantage of standard, out-of-the-box Drupal 8 modules such as Blocks & Views as well as harnessing the underlying power of the Symfony components now available in Drupal 8 as standard to open up new opportunities to integrate with external APIs.
Aside from its rich feature set, Drupal 8's 'API first' philosophy and support for third-party plug-ins was hugely attractive to Arsenal as it looks to integrate more third-party systems and develop application programming interfaces (APIs) to enhance the fan experience. 
As David Savage, Arsenal's core platform product manager, puts it, the club needed a CMS that would 'in time, be delivering content to devices, platforms, and channels that don't currently exist'. And with support for both new and traditional modes of content delivery, Drupal 8 was the ideal choice.
Key features of the website include single sign-on for social media and membership (Gigya), a mobile-first design, and implementation of the likes of RESTful , Advanced Page Expiration, and the AMP Theme to expose the site's rich content over multiple channels (mobile apps and responsive web) in the fastest and most efficient way.
2. Imperial War Museums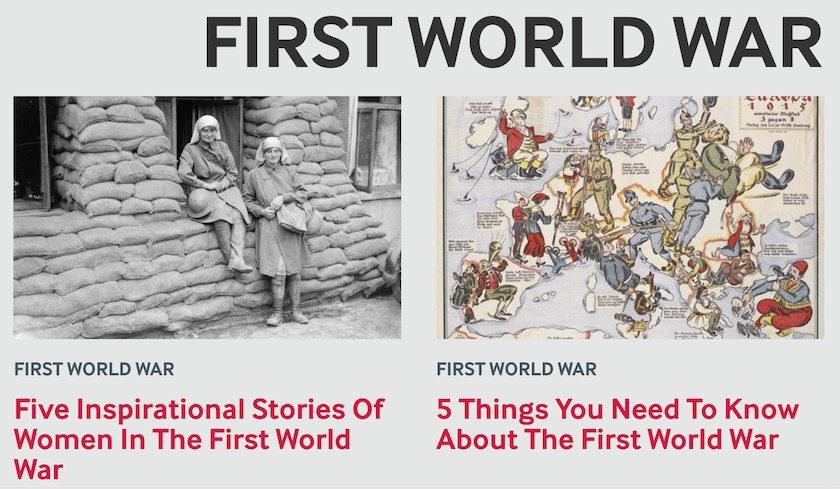 Imperial War Museums, a client of ours, recently took the decision to upgrade its website from Drupal 7 to Drupal 8, and the results are impressive. The new website provides a compelling online experience and acts as a virtual museum, featuring a rich library of war photography, war stories, and exhibition details.
The site is the cornerstone of the organisation's digital transformation programme as it looks to transform user experiences, action data insights, and enrich people's understanding of the causes, course, and consequences of war. 
3. InStyle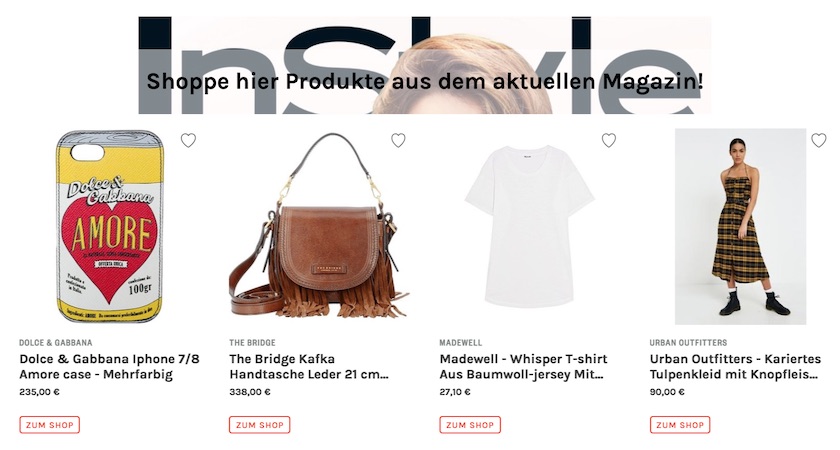 InStyle.de – the German lifestyle publication owned by Hubert Burda Media – provides a clean, image-rich, and easily searchable array of fashion, beauty, and health content – with the added benefit of ensuring every product mentioned is 'shoppable' from the website.
What's interesting about this site is that it was built in record time, thanks to Thunder, a Drupal 8 distribution that helps professional publishers to get their Drupal 8 projects up and running much faster. Originally developed by Burda Media for its own use, Thunder has since been open-sourced, so any publisher can take advantage of its publisher-centric modules and custom enhancements.
4. SparkPOS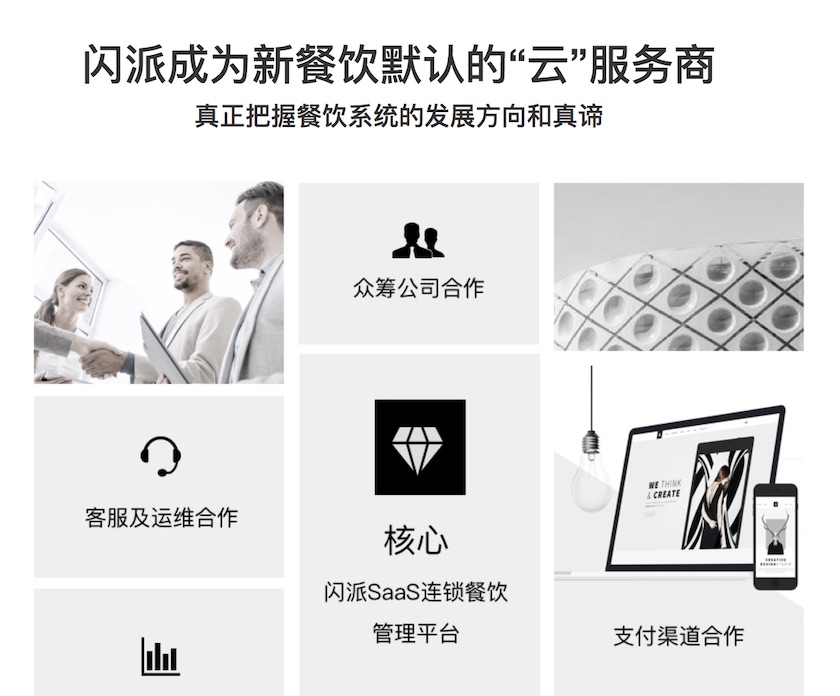 Our next site is Sparkpos.cn, one of the largest directly-operated Chinese food chains in China. This is a great example of a commerce site that's using Drupal 8 very effectively.
The team chose Drupal 8 because of its flexibility and scale, along with being a good fit with the organisation's iterative approach to product development and decoupled architecture. 
The food chain, which serves customers through 600 franchise locations, decided to launch multiple Drupal sites, rather than one large one. This allowed the team to divide functionality across different sites and work iteratively to scale sits as and when required.
To learn more, head to the Drupal.org website which has a great case study on the project.
5. Worldpay Help Centre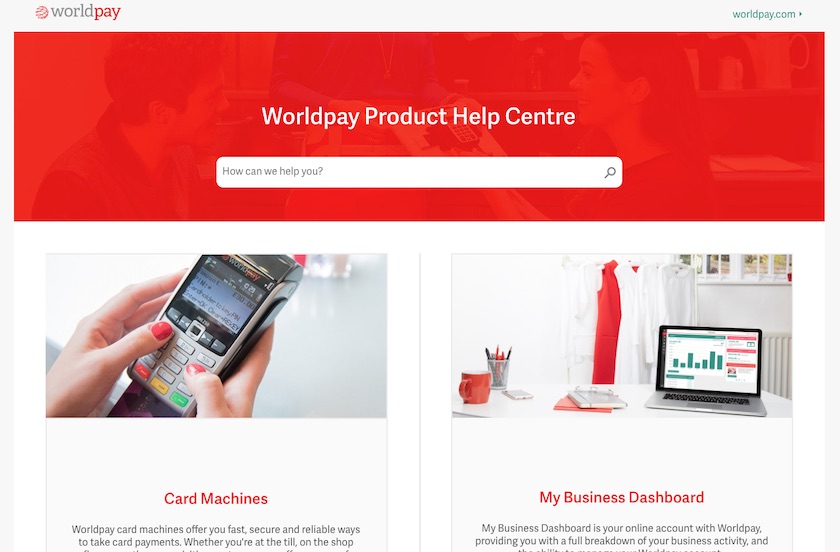 Worldpay is a worldwide leader in payments processing technology for merchant customers, and its dedicated help website is playing a vital role in helping customers quickly resolve product queries. Just one month after launch the site supported 3,551 sessions from 2,536 users and has the dual benefit of improving online engagement and reducing pressure on the organisation's customer support team. 
The website houses the organisation's customer support information in one centralised location, empowering customers to resolve issues for themselves through clean and simplified user journeys. At the same time, the platform makes it easy for Worldpay to rapidly and easily make site tweaks based on customer behaviours.
The site also integrates with Acquia Pipelines for easy assembling, compiling, and governance of codebases.
6. Ludwig Beck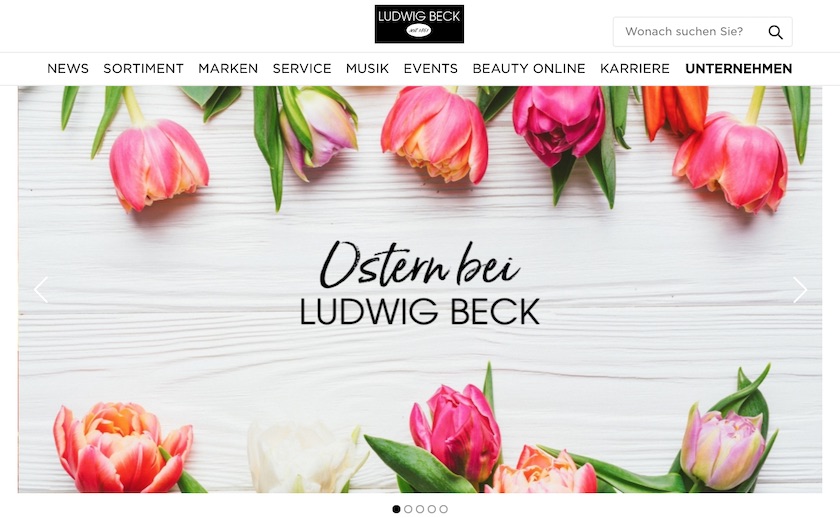 Fashion group Ludwig Beck is best known for its iconic, seven-floor department store in Munich. Its engaging, image-rich, and non-transactional corporate website is the brand's online home and primary platform for sharing news, investor relations content, and information for retail partners.
Drupal 8 gives Ludwig Beck access to best-in-class CMS features and functionality, and a powerful platform to deliver compelling digital experiences. As with InStyle.de (another German website we've explored in this post), LudwigBeck.de was built using the Thunder Drupal 8 distribution, which offers publisher-centric modules and easy customisation for a faster set-up.
7. Forces.net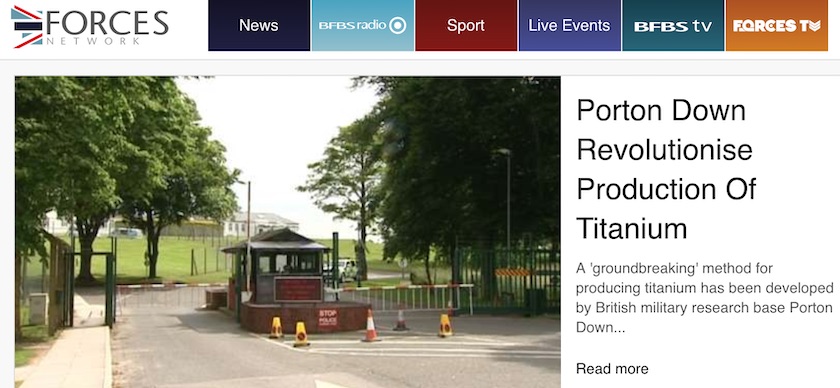 British Forces Broadcasting Service (BFBS) needed to consolidate its five separate websites to achieve a stronger brand identity and operational benefits. The result is forces.net, a Drupal 8 media portal that secured a 40% year-on-year increase in average page dwell time on mobile, which is a key channel for the organisation.
The new site allows consumers to easily discover different areas of the organisation, encouraging the consumption of content from across a diverse array of channels. It's optimised for both users and content creators using mobile devices, and provides BFBS with a flexible, open-source, and cost-effective platform that can evolve alongside the organisation's changing business needs.
8. Mattel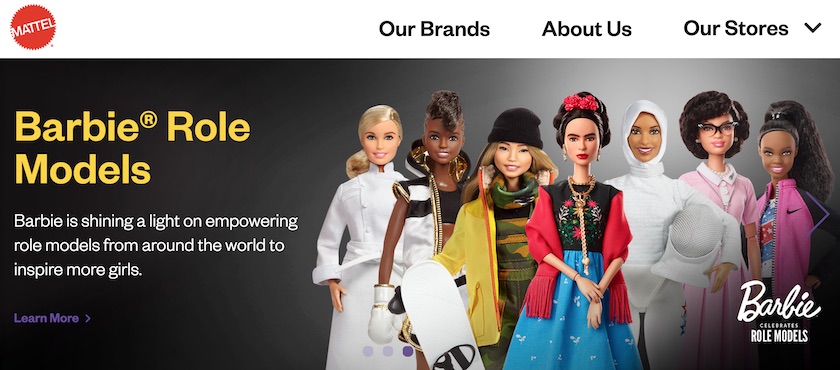 Manufacturer Mattel is best known for its popular toy brands like Barbie and Barney. Its corporate website, mattel.com, provides a clean, clear, and inviting way to explore its brands, get company and investor relations information, and browse its careers pages. Fast-loading and richly populated with imagery and video content, it's a great showcase for the likes of its Barbie Role Models initiative and for communicating the stories behind its products.
9. Sevilla FC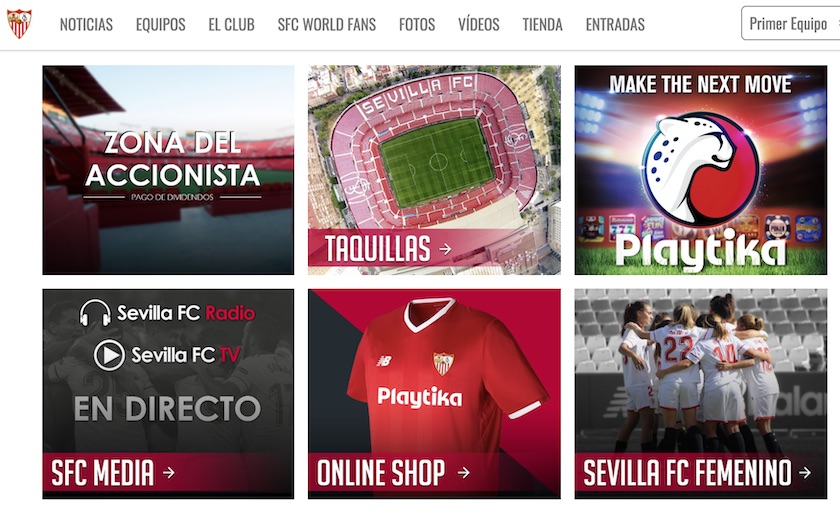 Like Arsenal.com, Sevillafc.es is a great example of what a sports or entertainment brand can achieve with a solid digital strategy combined with a platform like Drupal 8. Featuring rich media, a merchandise shop, team information, and interactive stadium tours, Sevilla's website is dynamic and engaging, and provides a central content hub for engaging and informing fans.
Drupal 8 was the natural choice for Sevilla FC as it searched for a CMS that offered reliable security, easy integration with third-party solutions, and centralised means of managing, translating, and publishing content in 14 languages to multiple channels, from native mobile applications, to social platforms.
Shortly after launch, the new platform secured a 10% monthly increase in user acquisition. 
10. World Wildlife Fund (WWF)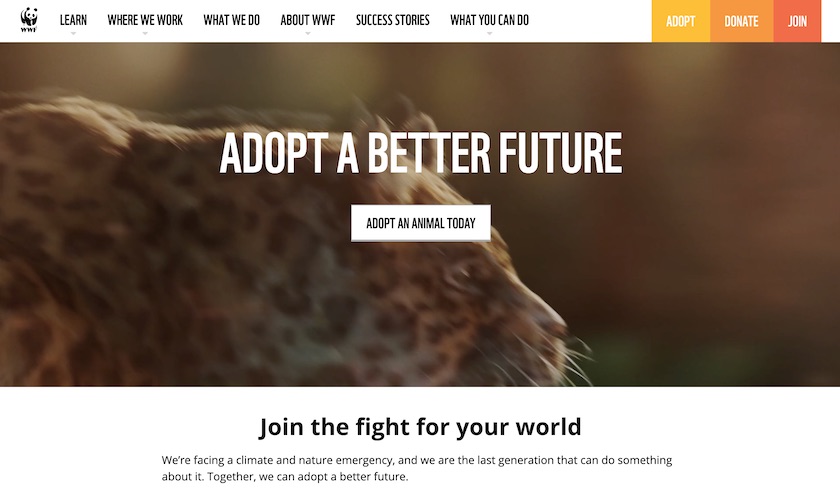 The WWF website is a lesson in delivering an image-rich but zippy site that delivers immediate impact. 
The homepage immediately launches you into an immersive animation that conveys the vulnerability of our natural world and the organisation's mission, with a prominent call-to-action to adopt an animal today.
The site is clean, clear, and effective, and the focus is on driving site visitors to take action, with central CTAs embedded within the main navigation bar.
Why brands are moving to Drupal 8
The Drupal 8 website examples we've explored here help illustrate what's possible with the CMS. If you're interested in better understanding the benefits of Drupal 8 migration, check-out the related reading links we've shared below.