Build a culture of continuous improvement – with Look Fabulous Forever
Retail businesses must adapt across multiple dimensions to survive and thrive in our tough business environment.
But to succeed, these change programmes must go hand-in-hand with a culture of continuous improvement that drives the best commercial and customer outcomes.
Tune into our conversation with Janis Thomas, ecommerce and marketing director at Look Fabulous Forever, as we explore:
Why continuous improvement is key to the retailer's business optimisation efforts
How Look Fabulous Forever established a hyper loyal customer base
How to codify culture and values to ensure action and meaningful business outcomes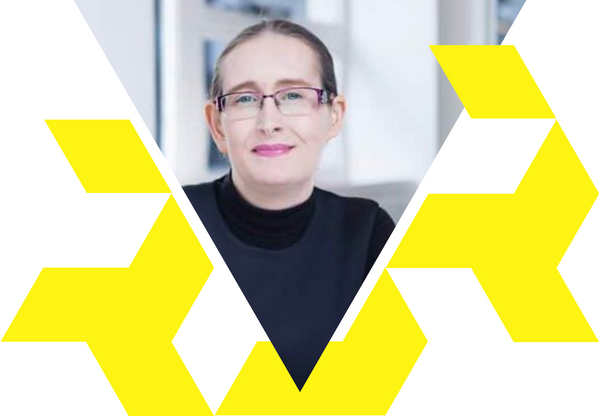 Get the audio transcription
Build a culture of continuous improvement – with Look Fabulous Forever
Please note: this audio transcription is auto generated and may contain inaccuracies and omissions.
Richard: Hello, and welcome back to the Digital Products Pod. My name is Richard Jackson and I head up our retail and digital commerce portfolio here at Inviqa. In today's episode, I chat to Janis Thomas, who is the ecommerce and marketing director at Look Fabulous Forever, a direct to consumer skincare and beauty brand targeting women over 50. 
We'll be exploring how the boutique beauty brand weathered the global pandemic and is now positioning itself to thrive in a tough retail climate impacted by a cost of living crisis, Brexit, and other major disruptions.

Janis, welcome, thank you for giving us some of your time this morning. Perhaps we could start with just a little bit of background around yourself, the company mission at Look Fabulous Forever, the business model, the brand purpose, and just give us a flavour of what it's like as an organisation.
Janis: Absolutely! Thank you for having me, Richard. So I joined Look Fabulous Forever in May 2020, right in the middle of the pandemic and lockdown, and all of those things. So that was a really interesting experience. And one of the most fascinating things about Look Fabulous Forever is our founder.
Tricia Cusden started the brand nine years ago and she was 60 at the time. And so she's 74 now and the most incredible, inspiring woman. And essentially, as she got older, she found that the makeup and skincare products that she had traditionally used had become less effective, particularly after she'd been through menopause. 
So she was on the lookout for new products that were designed for her that would work better for her as she got older. And she just discovered that they weren't really out there. That, as far as mainstream beauty brands and retailers are concerned, they're very much focused on Gen Z, millennials, that they're really not interested in that older audience.
Tricia is not the kind of person to take that sort of thing lying down. So she said: right, well, if these products don't exist, then I'm gonna make them. And literally did that. She went out, she worked out how to formulate the right products that would work for older women. She worked out how to get them manufactured, you know, how to build a website, to do all of those things. And really to say her story is really inspiring as a woman in her later life herself to really understand the challenges that our customers face. 
And she felt that if she faced these challenges as she got older, there would be a whole group of older women out there who also were facing the same issue, that they were feeling neglected and unimportant. And that if we could provide products that were designed especially for older women and the things that they needed, there would be a real market for it. 
And she was absolutely right. And the business has gone from strength to strength in the last nine years. 
Richard: Yeah, it's fascinating. That's no mean feat, for any entrepreneur to build a successful brand and business. And what is it about that audience, that demographic that drew you to the business? And why is it a potentially overlooked niche for other retail brands? I mean, they're missing something pretty significant here, aren't they? 
Janis: Absolutely. And I think for me, I always say my superpower is scale-up. That, you know, I'm not interested in that early-stage startup when you're trying to work out product-market fit. I'm not really suited to that big bureaucratic organisation. I'm taking the point where you know that you've got a good idea and you're looking to grow it and you're looking to run with it. 
And that's really what appealed to me about Look Fabulous Forever. This idea that, do you know what, here's this brand where it's serving a really underutilised market, we've got really unique products, we have an opportunity to really make a difference in women's lives. 
It's a really inspiring place to work and I think, when we talk to our customers, there is an assumption of: oh, you know, older women perhaps are not online. And that's not the case with our customer base. Particularly, we know that 40% of our customers do all or most of their shopping online. About 80% of them have used online banking. Again, about 80% of them use some kind of entertainment streaming service, whether it's film or music or audiobooks, or all of those things. This demographic is surprisingly online. And I think there is a danger for those of us who work in ecommerce and marketing to look around the organisation and assume: my customer is like me; my customer looks like the people I work with every day. 
And because you don't have certain groups including older people in the organisation, they're not necessarily the first people you think of as being your target audience. And it's very easy to dismiss them based on the stereotypes that you have in your head that are not necessarily true. And this is a huge opportunity for brands to think about: how do I become more inclusive? How do I stop treating older people like they are stereotypes, or they are to be ignored, they're not the kind of people we want to see on our Instagram feed. 
If you're doing that, you're really missing a trick that this audience has a lot more disposable income than the typical Gen Z and millennial that all ecommerce businesses are chasing. 
Richard: Yeah, precisely. And inclusion is an absolutely vital part of the work and the responsibility of us as an agency and clients around the market. And I suppose that piece about the available time to research products, to build relationships that are meaningful with the brands that they choose, and then their improved spending power presumably is, I'm surprised that there aren't more organisations looking at this market segment and engaging with it.
Janis: Absolutely! 
Richard: So in terms of your role, you joined the business at what point during the COVID crisis?
Janis: It was May 2020. So we were in, like, full lockdown, 'how long is this gonna last?', you know, those kind of things. 
Richard: I remember it, uh, I won't say fondly, but I remember it! And in terms of the business that you came into at that very strange period back in May, what do you think reflecting on it now? What did the business get right – the business got a lot of things, right? 
Janis: I think the biggest thing was that, because Tricia is our target audience, she really had empathy for how they were feeling and she recognised that they were gonna be disproportionately affected by the pandemic, that typically most of our customers are retired, so their lives revolved around family or grandchildren or volunteer work, or meeting friends for coffee and lunch, and all of those things. And suddenly all of that went away overnight. 
So Tricia was really conscious that she wanted to support that group. So, we started a closed Facebook group for our customers to come together and share their experience, to talk about how they missed hugging their grandchildren and, you know, getting used to using Zoom, and all of those things.
And Tricia started putting out a video every day at four o'clock. So everyone felt that they could come together. We started doing Zoom chats, so that people could come and talk, face-to-face and in-person, as well as via text, online. And that community, and the feeling that came out of that community, was incredibly powerful.
Richard: Yeah. I mean I do think it is crucial for a brand, if they're to have any kind of meaningful connection with their consumers, to actually go far above simply offering product or service. It sounds to me like Tricia absolutely had a finger on the pulse there of what was needed for that audience at that time. How do you see the benefit of that sort of more meaningful connection? How does that translate into the relationship that the business has with its customers? 
Janis: Yeah. I mean I think we are incredibly lucky. We have two things: a) we really do genuinely care about our customers and building a relationship with them, and providing content to them that will be useful beyond just selling them makeup and skincare.

We want to show them how to use these products, how to get the most out of them, how to inspire our customers who might have felt a little bit stuck in a rut – they might have been using products that are potentially less flattering to them as they get older – and say: look, do you know what? You can look really fantastic today if you use the right products, in the right way. And really help them through that. And I think also the piece that there are not a lot of products designed for our customer outside, it means that we have this very, very loyal customer base.
And typically around 80% of our revenue comes from existing customers because we just find that once customers have discovered us and why they should use us, they come back again and again and again. And we build that relationship. And, for example, we have telephone support and that is manned by women in their 50s, 60s, 70s. So, you know, you pick up the phone and you will talk to someone who understands you. And we've had customers who've got a lot going on in their lives. And they feel like they've got someone who will listen to them on the end of the phone, and isn't just trying to get their order and, you know: I've got a target to process this call in two minutes and, you know, get them off the phone.
You know, our customer care people are not like that at all. They want to spend as long as our customer wants to speak with us, with them. So I think that making customers feel like we do actually genuinely care, that we are providing content, you know, beyond the kind of beauty stuff. You know, Tricia will often interview interesting authors who have takes on women's role in society or, you know, the challenges that older women face, or any of those things. She's interested in having that dialogue and sharing it with our customers.
Richard: Yeah, I mean that's amazing really. And from a business and commercial perspective, some of those repeat purchases, repeat customer numbers would be the envy of many mainstream brands and organisations. But actually it's been done for the right reasons and that performance and that loyalty is a byproduct of that true, genuine connection with the target audience. It's very impressive. So in terms of when you came into the business, what was your initial focus? Obviously the mission was clear, the customers are exceptionally loyal, the products are great. How did you start getting your head around evolving that digital experience?
Janis: So for me, you know, it's all about growing the business, and that's what I was brought in to do. And immediately, looking at the numbers, the thing that struck me was that we had a low conversion rate and I think to a certain extent we are always gonna have that to a certain degree. Because our customers will take time to build trust, to understand why our products are different, and all of those things.
But I really felt that we needed to get it up from where it was. And that would just transform the business. That, essentially, if we could double our conversion rate and maintain the same level of traffic, we could double business overnight. So I really thought: do you know what, if we can improve user experience and conversion that is gonna make such a difference.
And just looking at the site, there were some really obvious things that we could change. And I think the biggest thing, when I came in, was that we were trying to do everything for everyone. And we had very much that homepage, as a lot of sites do, that's trying to stuff all of that information into that landing page experience.
And so I recognised that the thing that would really make the difference was a more personalised experience. And recognising things like, for example, if you have never bought from us, you need to know Tricia's story. You need to know why our products are different. You need to know why we exist, and we need to kind of build the trust, and all of those things.
Whereas, if you're a returning customer, you already know that and you want to get into that product experience much, much quicker. And things like, for example, typically your first purchase from us will almost always be makeup rather than skincare. It will probably be either kind of a mainstream product, like a lipstick or an eyeshadow, or it'll be one of our primers, which really make a difference to your makeup as you get older. 
Whereas, if you're a returning customer, you're much more likely to buy skincare from us. And particularly if you bought skincare from us before you'll have a replenishment cycle and all of those things and really recognising, do you know, we need to, you need to have a different narrative. You need to see different types of products. We're potentially gonna give you different types of offers, you know, all of those things based on your specific needs. And if we can better cater to individual needs through personalisation, we can make a real difference to the business and that fortunately did end up being true.
And now we're sitting at about double the conversion rate that we were when I joined. And I think for me as well there's a piece around balancing that conversion rate, because actually I wanna be driving more and more new traffic to the website. So actually, do you know what if my conversion rate went up much higher I would say I'm then failing the business because I'm not driving enough new potential customers to the site. So there's a sweet spot with conversion. I don't think it's just a case of conversion needs to go up for us. It needs to go up to a certain level to make that acquisition cost effective. But then once it reaches that point, it's about driving more incremental traffic.
Richard: Yeah, I see. So, as you say, there's a sweet spot and I suppose you have all the elements to really effectively drive that kind of personalisation, the storytelling approach,  because you have such a deep relationship with your consumers. How do you use the voice of the customer to help advise your continuous improvement efforts?
Janis: Yeah, for us, again, that was something I kind of really brought in that we had this very kind of informal, strong network, particularly our customer care team, you know, they will really have a conversation with a customer that usually is about more than just the products that she is buying.
So we had that kind of finger on the pulse. But I think the thing, once we had the private Facebook group as well, that gave us a much richer insight into our customers lives beyond the relationship with us as a brand that, you know, they will share very intimate things, like a cancer diagnosis or the loss of a partner or something like that.
And then we'll talk through these issues that they are facing in their lives. So we have this really rich understanding of who our customers are. Particularly, there are a lot of people who will contribute to the group on a regular basis. And you kind of feel like you get to know them as individuals.
So, rather than being that kind of very typical marketing persona thing, it's like: well, what would, you know, Sue think of that? What would Liz think of that? That, we all know them well enough to think of them as real people. So the thing that I bought in that kind of really went beyond that was more kind of formal research, particularly because that is very much my background, saying actually: do you know what need? We need a quarterly survey where we particularly benchmark the things that we're trying to get right.
So for example, you know, how happy are our customers with us? So NPS score and the like. What do they think that we're doing well? What do they think that we need to improve on? You know, things like, we offer a 30-day money back guarantee so you can try any of our products, and if it doesn't suit you, you don't like the colour, you don't like the way it feels, any of those things, you can return it to us for free, for a full refund. 
So, because that's a key part of our proposition, we wanna know what proportion of customers know that we offer this. Are we communicating clearly enough? We talk to them about the new products that we are planning to launch, you know, what would they look for if we were to launch, for example, an exfoliator, we launched earlier this year. We asked, you know: what would be your concerns? And it's like: well, I don't want it to be drying, I don't want it to be too harsh on my skin, I want my skin to feel really soft and moisturised after I use it. 
You know, really understanding the detail on these things so that we can formulate the products that are really gonna delight our customers. So adding that formal piece about understanding what our customers want and think on a regular basis has been a game changer for us. 
Richard: Yeah. And I guess, you know, because it is so authentic, that relationship, you know, you have a responsibility, don't you, to maintain that authenticity? It is definitely not about pushing product, it's about helping people enrich their lives and feel confident. So, yeah, it sounds like quite a responsibility in many ways. And that kind of relationship is hard fought and extremely precious. So I would imagine that, as an organisation, you are fiercely protective of it. So, with that in mind, how do think about strategic ambition, implementing that? How do you ensure that you are balancing that relationship that you have, you want to develop and evolve the business, but how do you make sure that you can do that in alignment with the company goals? Balancing the customer expectation, the relationship they have with you, and how do you maintain momentum around that?
Janis: Yeah, I think that was really a kind of question that we kind of really looked at this time last year. It's kind of: who are we as a company? You know, what is our focus? What do we do? What do we not do? What is our culture? Which, I think, particularly having worked remotely for pretty much over a year, we had a lot of new people come into the business over the pandemic where we weren't meeting in person. Really to say: right, what does the business stand for? 
We started with a little bit of a tweak of our mission statement. Our mission statement had previously come from something that a customer had said, which I think is really admirable.
But the original wording was that we were a mission to 'lasso a generation', which had some interesting kind of non-consent vibes to it! So we swapped that out for 'empower'. And I think that really then shifted our mindset about what we were trying to do and we were trying to achieve.
So we said: okay, now we've got the really clear mission in mind, how do we, how does that actually translate into business priorities? And we developed what we call our five pillars of growth. So those five pillars are: number one is conversion optimisation and improving user experience.
So continuously evolving that web experience to be better and better and more delightful, more friction-free, optimising at every opportunity. The second pillar is growing our new customer base, that we know our customers love us and are inspired by us. So, if our mission is to empower a generation, then the more new customers that we can win to the business, the more we are achieving that goal.
The third pillar is increasing customer lifetime value, that we know that we have a fantastic relationship with our customers. So how do we make sure that we are as useful as possible to our customers every day and increase that lifetime value and the richness of that relationship? 
Number four is developing new products that we know can make a real difference to our customers' lives. So, let's develop more and more new things that help in some different way. And number five is really around team skills and experience – that that culture of continuous improvement should be reflected in our team, in understanding new technologies, in bringing fresh ideas to the business.
And we did a kind of big piece as I touched on around culture and values, and because our relationship with our customer is so precious, let's codify what good looks like to make sure that we are holding ourselves to that standard every day.
Richard: Obviously, you joined the business through the COVID storm. Unfortunately it looks like we are still sailing into even choppier waters from a business and perhaps even societal perspective. Can you talk to us a little bit about some of the adaptations that you are planning or have already put in place to further support the business in this tough environment and for the years ahead?
Janis: Yeah. I've just looked at our previous month's data and just been doing some analysis. And I think the thing that really struck me was how much that five pillars strategy meant that we've been doing the right thing. So for example, looking at August last year versus August this year, we've seen year on year growth, despite actually a really significant drop in traffic year on year. And that's come from that conversion optimisation, that kind of, the stuff that we are doing to support our existing customer base and build that relationship and looking at value and how do we continue to provide value? How do we win new customers so that we have that pipeline coming through?
I have been quite struck by it. I am so glad we were already on that path. And I think the things that we are putting in place in the coming months – particularly our big tech project, we are transitioning email service provider because we recognise there's a real opportunity to provide much, much more personalised experiences from an email perspective – and say, actually: do you know what? For example, you are a customer who's engaged with our hair care range, let's start talking to you about replenishment for hair care. You are someone who's bought makeup from us, but has never tried our skincare range. What do we do to help you understand why your skincare would make your makeup look even better than it does now, and really to get into granular things. 
One of the things that we are doing already on email that we've had really good feedback on is our post purchase experience. And what we do is we send you video content based on the specific product that you've just bought. Because some of our products, in fact a lot of our products, work in slightly different ways to mainstream products, being able to show you how to make the best of it can make a real difference. So for example, one of our key products is our lip primer. And if you use a lip primer, traditionally, what you would do is you would put it on your lips and then put your lipstick on to kind of keep your lipstick in place.
But our lip primer is designed specifically because, as you get older, you start to get fine lines around your lips and the lipstick bleeds into those. And then it's not very flattering. So, in fact, the way our lip primer works is you put it outside of your lips and it seals the edges. So it keeps your lip lining looking really sharp and perfect.
So, by providing a video when you've bought our lip primer, that shows you, this is the best way to do it and get the most out of it, you are then going to be more likely to make the most of that product to buy it again and to see the value of other product as a result. So, I think really kind of deepening that personalisation to improve our user experience and all of those things, and to keep coming back to those five pillars and how we do those five things even better every day is really key. 
Richard: So that's a great example of how you are introducing new technology to deepen the relationship with the customer. You spoke a little bit about some of the process changes that you are implementing around additional video content, for example. Is there anything in terms of people and your team that you are shaping differently as a result of the pandemic or in anticipation of further tough times?
Janis: Yeah, so we did a really interesting exercise when we wanted to kind of codify our culture a little bit more. And we worked with a tool called the VIA strengths finder, which I'm personally a massive fan of. Because it really identifies your individual strengths and the things that you bring to an organisation, in fact, all the things that you do that make you great at what you do. Like, for me personally, my five top strengths are: love of learning; zest, enthusiasm, and energy; diligence and perseverance; hope, optimism; and future mindedness. And you can see how those five strengths work really well together to create someone who's really good at growing businesses and trying new things and evolving them, and all of those things.
So what we wanted to do was have everyone within the team understand what their top strengths were and how did those things then interact with each other to create the magic of our culture. And so we kind of did a big exercise and we talked about the common themes and kind of how they benefited the business and how they came together so that we then codified four key values.
The first one is around continuous improvement, being open to new ideas, trying new things. The second is around recognition and celebrating success, because I think one of the potential downsides of that culture of continuous improvement is you're always thinking about the next thing and how you can do better. And it's actually really important to take a step back and really think about what you've achieved and how far you've come and celebrate that to keep motivated, to keep trying the new things every day.
Then the third one is integrity and particularly about speaking up when there's an opportunity and really kind of being honest where you see where we could do better and are kind of really creating that kind of culture of psychological safety where that feedback is valued as well. And I think it just allows us to really feed that continuous improvement when people can see an opportunity and raise their hand. We implemented something recently where we really improved the user experience around how you select specific shades on our website. And that came from one of the most junior members on the team.
She said: I don't think we are doing this very well. I think other people do it better and here are some examples. And the fact that she felt that that input was welcome and would be valued and that we would go ahead and do that makes us much better than if those kind of input only come from the most senior people on the team.
Let's leverage everyone's ideas and everyone's brains and not just the people who do these things every day and actually might be blind to an opportunity because they're very focused on: this is the way that these things should be done. That actually, if you've got someone who can challenge you and say: well, why do we do that? Then it really gets great ideas. 
And the fourth value is compassion, which on the surface might sound quite fluffy, but actually it's about having empathy for everyone within the team. And recognising we all work incredibly hard, that we are all trying to achieve the same thing. And for me, compassion is about empathy and action.
So I don't just say: oh, do you know what, my colleague is struggling with her workload at the moment. So what can I do to help her, what can I do differently to make one of my colleague's lives easier? What can I do to take something off their plate? So that compassion, having empathy for other people on the team, and then actually doing something is really crucial. And I think part of the reason that we have a really successful team is that we genuinely care about each other, we care about our customers, and we do something as a result. 
Richard: Yeah, it sounds loud and clear, you know, across the three broad areas that we always consider – people, process, technology – none of it really matters if you haven't got the people that are embracing that mindset of continuous improvement, feel confident that they can share without criticism, or being talked down to by somebody senior, perhaps. So that's really interesting to hear. With all that in mind, what would your advice be to any organisation who was looking to embed or start the journey of a more continuous improvement mindset? How would you recommend they start thinking about that challenge? 
Janis: I think the starting point for me is always ask the customer, listen to the customer, observe their behaviour. There are so many clues in those things in how you could do better.
One of the things that we have in our quarterly survey is just a question at the end saying: is there anything else you would like to tell us? Just having that open question. And I think, for us as a business, we have so many different channels that we ask customers, we listen to them, but also we do that piece around observing their behaviour.
Because I think, in my experience, it's quite difficult to ask customers why they behave in a particular way. I spent a lot of my career in media and entertainment and built one of the first streaming services even before Netflix was doing streaming, and one of the things that we were trying to understand is: how do you decide what film to watch?
And that's a very simple question with a very complicated answer that most people would struggle to articulate – what their process actually is. So I feel there is another piece around just asking customers, also observing how they behave and understanding how they interact with your website, and kind of where those points of friction are, and how you can make that experience more delightful.
Richard: So if I reflect on what we've discussed so far, it sounds to me very much like the success of the business is firmly rooted in that voice of the customer, being open, being authentic, certainly. And I have to say it's a level of authenticity that is rare to see in many consumer brands these days. So that's an amazing value that you and the business have created. And then after that, everything else will follow. You know, the choice of technology becomes a commodity, almost. It all starts from that authenticity, the relationship with the customer, and the genuine intention to serve them well. And then listening to them as a way of driving that continuous improvement. You know, who better to listen to than, in fact, who only to listen to than the customer themselves?
Janis: Yeah, I think you are absolutely right on that. And I think one of the reasons that I first got into a career in marketing was that I had this slightly odd academic background that I was very drawn to both maths and the arts. And kind of all through my academic career people were like: oh, you're gonna have to choose between the two. And then I discovered marketing and it was this total light bulb moment – of, this is how I blend that art and that science, the, you know, hard maths and numbers and the creative and inspiration. And that's why I love my career and everything that I do, is I'm able to leverage both of those things and both of them drive success. I feel like if you lean more towards one or the other, you can become very, very focused on brand, or you become very, very focused on conversion and bottom of the funnel, and you can miss a trick. And actually success comes from that full funnel approach – that creative and science informing success.
Richard: That sounds, um, like a fantastic place to draw this episode to a conclusion. Janis, thank you so much for your time, your insights, your experience. It's been fascinating to learn more about brand. And it just remains for me to say once again, Janis, thank you so much for your time and hopefully we will catch up again.
Janis: Super! Thank you so much for having me, Richard.