Develop innovation culture and capability – with Swyft
Retailers are tightening their belts as we face ongoing supply chain disruption, escalating costs and inflation, narrow margins, and more.
We're having to do more with less (or more with the same, if we're lucky) and cutting costs and driving efficiencies is a business imperative.  
But balancing resilience and day-to-day operations with innovation will be essential for weathering this storm and ensuring business continuity and growth.
In this episode, we explore how Swyft, the challenger sofa brand, developed a capability for continuous change and innovation that's driving early and lasting value.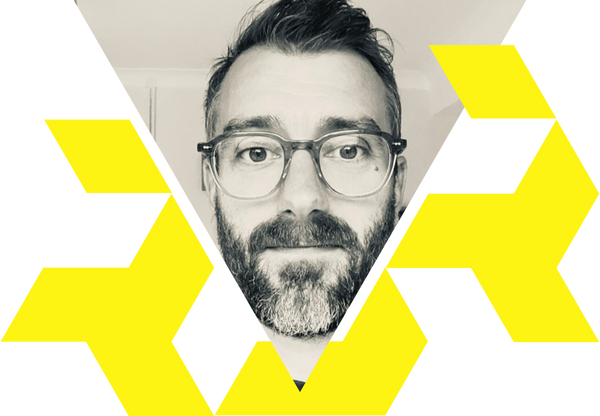 Get the audio transcription
Develop innovation culture and capability – with Swyft
Please note: this audio transcription is auto generated and may contain inaccuracies and omissions. 
Richard: Hello and welcome back to the Digital Products Pod. My name is Richard Jackson and I head up our retail and digital commerce portfolio here at Inviqa. In today's episode, I chat to Geoff Bull, CMO at Swyft, the sofa-in-a-box company that's turned a traditional market on its head. We'll explore how the retailer is positioning itself to thrive in tough business environments with a strategic and multidimensional approach to innovation. 
Geoff, welcome to the Pod! 
Geoff: Hi Richard! How are you doing? Thanks for having me on!
Richard: It's great to have you here – thanks for your time today! Perhaps we could start by kicking off with a little bit of background on yourself and your mission at Swyft. 
Geoff: Yeah sure! So I've been at Swyft for just over two years, I'm the chief marketing officer there. And Swyft launched not that long before I started – it's about two-and-a-half years old, right at the beginning of 2020. And we set out to produce really well-designed furniture, sofas and beds that look amazing and really give your room a look.
But the key thing we wanted to do, alongside producing furniture, was to change the way the customer experience works in the industry. The furniture industry has worked in the same way for a very long time, you often get very long lead times. So if you go into a regular sofa store today on the high street, you know, you might be looking at post Christmas – we're at the end of September at the moment – you might be looking after Christmas for delivery.
And we wanted to change all of that – we kind of thought 'why can't you just have the sofa quickly?'. And we've built a process that means we can deliver sofas as fast as tomorrow, so you can order up till 5 pm Monday to Friday and we'll deliver the next day.
The other thing we wanted to do was to take away all the problems that people normally have with getting a sofa into their home. So you can often go round a friend's house when they've had a new sofa, and you're kind of 'Oh it looks great – that looks amazing!' and they're like 'Yeah we love it – BUT…' and then they tell you this long catalogue of disasters: it wouldn't fit through the door, they couldn't get it up the stairs, they had to wait forever for it. 
And so we've created a range of furniture that comes in a box. You can put it together yourself with no tools. It means you can get it up the stairs or down narrow corridors, and into living rooms that are on the first floor, and you can clip them together without tools very quickly. We've developed a bunch of locks that we patented and they're super sturdy – we guarantee all of our frames for 15 years. 
But – we wanted to take all these compromises away, so that furniture was easy. 
Richard: Amazing and obviously furniture, as you point out, is a very traditional business or market sector, so very well-established ways of doing things. So I guess, you know, given that the topic we're talking about today is innovation in culture and capability. You know, I think in our industry, people only think about innovation in terms of user experience. You know, because we're digital specialists, we talk about customer experience. But of course, much, much more fundamentally is the innovative approach in which you have tackled the sector. 
Can you tell us then, what were your aspirations? And how do you do things differently to other players in the market specifically? 
Geoff: So for us it really is about starting with our customers and working backwards. And really understanding them – what do they want, what doesn't work for them, and what does? 
And so we've created a launch. We did a lot of research. The founding members of the company – this was their third furniture business they had worked in. So they had a lot of deeper experience of all of the problems that you normally get in the furniture industry. And it was from those problems that we were kind of saying 'wouldn't it be good if people didn't have to go through this?'. 
And now we've developed lots of processes to sort of keep that alive. So we run a lot of research. We try and run it internally; it's cheap and it keeps us really close to the results. That might be simple things like on-site polls, email surveys, or customers we just call. A lot of the team just pick up the phone and talk to people who bought, or were thinking of buying who never quite made it. Just to find out what worked, what didn't work. 
I think the first stage of creating a culture of innovation is to create a culture of research. And if the research process is expensive or it's locked away in a filing cabinet and only somebody reads it once a year, then it's all been done wrong. 
So yeah, keep creating that closeness to the customer – it's really, really important. 
Richard: It sounds like an absolute cornerstone. You know, how can you respond to the needs of the customer if you don't truly understand them? But have you got any prevailing themes that you've picked out in that research? You know, is it product quality or timeliness or anything surprising that came out of that? 
Geoff: Yeah! It's really interesting! When we did a lot of research, we asked people to rank things in terms of importance. And we were coming at this: a sofa in a box, or next-day delivery is going to change the world for people. The interesting thing is that people came back to us and said: 'Actually, the first thing I really, really care about', certainly for our target audience, 'is the look of the sofa'. 
They're looking for something  that gives their room the finishing touch. They moved house – the sofa is the big purchase they're planning. They want something that they really love and they're gonna love for 10 years or so. 
And that's been interesting for us. Because it's helped us in our product development, not to get too carried away with our product innovation of a-sofa-in-a-box, or next-day delivery. We've got to remember that the first thing we're producing is something that people are going to keep and love for the next 10 years. And getting that sequencing right is really important as well. That's pushed into marketing to make sure we're talking to people about the stuff that they really care about.
Richard: Yeah and I guess it's really being empathetic to where that customer is in that customer journey, so that you can respond at the right time. 
So having understood the voice of the customer, what were the key take-outs then that you were able to derive from that research in terms of the ideal customer offering? 
Geoff: Yeah, so what we're trying to do is produce something that people are interested in. For us it's about understanding the style of furniture that they're looking for, the colours, the fabric. It's all the product features that people care about and making sure we understand those and we reflect the latest trends and the styles that people are interested in is really important. 
And then the thing for us – to go and turn that into something that is beyond just customer research and into an innovative process – the second foundation of innovation for us really is about setting ourselves up with the tools to build stuff. And we're really, really passionate about our internal design and prototyping and manufacturing team who are split between the UK and Portugal, our factories. And being able to do that kind of stuff fast and to innovate and try ideas out, that is a really big part of creating the culture. 
So for example, a week or two ago, we were talking about colour trends in the industry – we had noticed a bit of a drop in one of our most popular colours that was coming off its trend. So we went back to the research, looked externally at what people were saying what were the colours they are interested in and we've now identified the fabric and we planned it into production within about two weeks. 
And in lots of companies – I've worked in lots of places where with the best will in the world – like that kind of speed, even with amazing teams, just wasn't possible, because processes weren't designed to be fast. They were designed to be cheap, or they were designed to be efficient. And the way we think about it is: we want to be agile. Whether that's in software development and UX design, all the way down to how we run a factory. We actually run a lean manufacturing process in the factory. 
The culture in the company is: 'do, check, adjust – and try and do that really, really rapidly'. 
Richard: It almost sounds like you've looked at some of the best things to offer that fast-fashion, for example as an industry sector, has to offer and adopted some of those principles in how you view your sector and the needs of your customers. 
Geoff: Yeah, that's true. And the one thing that we're trying to do that's hard to do in fast-fashion is to be sustainable. And we certainly haven't cracked it, but what we don't want to do is churn out lots of sofas that people will keep for a year or two and then landfill, or whatever it might be. 
A big thing for us is sustainability and it's hard to do within upholstery, to be really sustainable. So whilst we're trying to figure it out, we carbon offsets every sofa we sell at the moment already. 
And we're using – where we can – as many sustainably sourced or recycled components as possible within the sofas. So it's fully recycled packaging. For example, we don't use staples in the packaging, so that it's really easy to take it to a recycling point and have it taken away.
We've got a partnership with Clearabee who will come and pick up your old sofa and they've got a process where they take it to a special set of recycling plants across the country, so that you know that it'll be recycled properly. And we're looking at recycled fabrics so that we can move away from feathers and foam, to fillings for sofas and upholstery that's truly recyclable and sustainable. 
The other thing we've done, and we've done it on our model 6 sofa which we launched a couple of months ago, is we wanted to design a product that took into consideration the circular nature of the product. So it's got a metal frame that will actually like you a very long time. So you could be sitting on it comfortably in 50 years time and it will be as strong as it is today. But we haven't used any glue or staples on that sofa. So at the end of its life, you could take it apart to a metal frame and all the foam components and the covers, and recycle them individually. 
And these are really important things for us. It's expensive to do that kind of stuff [giggles] and it's hard to do that kind of stuff, but it's really important for us that we try and find ways of lowering the impact of the products were producing. 
So yeah, fast sofas, but as much as possible sustainable sofas. 
Richard: I see. Presumably a lot of that, although born out of a corporate sense of social responsibility, which clearly is very important when it comes to things like sustainability, that presumably was something that your consumers were telling you loud and clear, that that was something they were looking for as well? 
Geoff: Yeah, it is and I think people find it really hard to know when they're shopping 'what is good and what's bad'. Because I think so many products have got all sorts of supply chains that are just completely invisible to customers. If you ask people to pick a responsible toothbrush, actually, that's quite hard to go and do – it's quite hard to go and search the shelves for one. 
And I think, that's the thing where we haven't cracked at all, but that's the thing we want to try and unpick. It's that customers tell us they care about having a low impact. And I think it's companies' jobs and brands' jobs to show people how their products are being produced properly and thoughtfully, and explain that so it's understood by people, because it's very invisible at the moment. 
Richard: Yeah, I can see that being quite a challenge, because I think people associate fast with wasteful practises, wasteful processes. You know, just kind of cheap and quick. So I think in terms of the positioning of the business, that's a very interesting angle to fit into the whole agile approach and I think it sounds to me like Swyft have made significant strides in blending the best of both: quick, but actually responsibly sourced, responsibly behaved business activity. 
Geoff: Yeah definitely! And we have set ourselves a really high bar, to be honest, in terms of speed. If you look at – over the last 12-months – we have launched a new product, or a major variation to a product, or an addition to a product range sort of every month, which is incredibly fast. It's still quite a small team: there's about 150 people in our factory, there's about 30 people in the UK, so we don't have a ton of resource. 
And our goal – even though we want to be as fast as possible and we're super ambitious internally about changing the industry and doing things better for customers – we always have to have a safety valve of quality. And if the quality is not right for the customer, the project just gets delayed and we'll push it back. And we'd never really compromise quality or sustainability or a product that you're gonna love for 10-years – if we're not producing that, no speed is worth it at all. 
So for us there's a really clear order to it all. But once we are comfortable that we're going to build something that will last and will be loved and it's thoughtful in its production, then we'll try to go as fast as possible. 
Richard: So I guess Swyft has the distinct advantage of designing itself, its businesses, its processes from scratch as a relatively new company not necessarily encumbered by many of the legacy systems or processes that more traditional businesses have. And of course on top of that you started the business pretty much at the beginning of pandemic. How was that? 
Geoff: Yeah! It was fun! And what was really interesting was figuring out how much we could do remotely. So our factory in Portugal had to take all sorts of restrictions to keep operating. We had distancing guidelines and we followed all of those very carefully and thankfully didn't have too many issues with them. And in the UK, everyone was at home and we'd been at home from the start. The business really started gathering steam around March 2020, which was as the lockdowns were happening. 
I think the learning for me was how much we could actually do remotely. I know quite a few people who are really sceptical about productivity at home and I think our experience of it has been amazing really. I really wouldn't want to – I think we'd lose a lot of productivity if we ask people to go and commute for 2 hours a day into an office. We just haven't seen any negative effects of it. 
What we find is that our teams work very hard. We trust them to set up their day. We trust them to take the kids to nursery when they need to, or pop out and do the stuff they need to. And the time people are saving for commuting, they're actually focused on the task at hand with far fewer distractions than you might get in an office. So we're really happy with that – it's worked very, very well. 
There are, however, things that can't be done remotely, like whenever we need a creative workshop, or a planning session. Those things really have to be done face-to-face and we'll just do it. So actually, it's quite often within the team, one or two people meeting up each week to go and do those kind of things; or we'll go to a suppliers' office or meet somewhere in the middle. Because we have been home, we've hired people all over the country. We've got people right in the far north, in the east of the country, in the south of the country – we're totally spread out now. But that's amazing – we wouldn't have hired people from such geographically spread out locations had we been stuck in London or something like that. 
So, I'm really for it! I think it's amazing what you can get done and I think it's good for you – it can be really beneficial for people's work-life balance as well. 
Richard: It's interesting, isn't it? I think that, you know, there's an example of innovation – cultural innovation – which perhaps only could be realised in a more contemporary, young, start-up business. And it's very refreshing and interesting to hear the leaders from more innovative, agile businesses like yourself; actually embracing it and saying: this is part of the innovation that we've been able to bring into the organisation. 
Geoff: Yeah, absolutely. 
Richard: Again, we find ourselves in a very difficult retail environment – probably for a sustained period of time to come. How do you think your built-in innovation and approach to business is going to support you through what is probably going to be a very difficult period? 
Geoff: Yeah, for us innovation really is the route to growth. In our first two years when everything was locked down, we grew at sort of ten times. It was incredibly fast – 10x growth rate. And that really slowed down as we came out of lockdown. And if you look at the online market, IMRG report on it, and I think so far this year it's been minus 30%. 
So, we've really gone backwards: we've had a Covid bounce in 2021, that's gone away now and everyone's left wondering where their sales have gone. And when we look at our like-for-like product sales, we have some products that were out this time last year, that have gone back by up to that much. So we're seeing it, too. But our overall business performance, if you take the last couple of months, we've been about 37% plus year on year. So that's 67% versus the market. 
And that has all been driven by product innovation, new product launches. And that's why we are so focused on this rapid development of products, the expansion of ranges, the addition of colours, the additional accessories that might go with them, or brand new ranges completely. 
And the way we look at it is that they're just slices of the market we couldn't reach with the core offering that has shrunk a bit year on year as the market has changed. 
So I think for me that's been an amazing experience to create a culture that can innovate that quickly and cease such real impacts in a short time period. It's definitely something I'm going to be taking forward with me into other companies in the future. This is the way to go and do it! 
Richard: And does just a way that you set yourself up from a manufacturing perspective, mean that you don't carry large amounts of stock, you can call down products as demand ramps up, and therefore you're not necessarily burdened by some of the same issues that more traditional retailers might suffer from? 
Geoff: We are quite lean. So we might only hold a week or two worth of finished product ready to ship to customers. But it is a real fine balancing act. So it takes customers a month or two to make a purchase decision. So we're constantly judging demand two or three months out into the future. And we then try and manage like a production flow that goes from raw material to produced products sitting in a warehouse. And judging that, that is really hard to balance.
We've got about 600 SKUs, so each one of those has its individual forecasts which says here's the demand level, here's how it's going to look in the next couple of months, here's what you need to be producing behind-the-scenes ready to have that product sitting in a warehouse ready for 4:55 order tonight that we will deliver tomorrow. 
So we spend an incredibly large amount of our time as a business refining and refining and refining that process to make it as efficient as possible. We certainly can't afford to hold millions of pounds worth of stock just on the off chance someone orders a product – it really has to be a just-in-time process. 
Richard: Yes, that's fascinating. Can you elaborate a little bit more on some of that demand forecasting? Are you saying that, actually, before people have got a certain way down the purchase funnel, you're thinking 'our stats tell us that this person is quite likely to complete, therefore we should push the button on production to this degree'? How does that actually work?
Geoff: Yes! Yeah, that's right. So even though we offer a really quick delivery and you could come onto our website this afternoon and have a delivery tomorrow, that is not how customers appear to think about their shopping. 
So most of the time, people have moved house, or they've done a redecoration project, or they've had an extension. And they may have been planning that for a year before they actually do it. And as part of that planning process people tell us that in the back of their minds they're thinking 'Oh yeah, we can get a new sofa, or we could replace some older sofas to go in that new space'. 
It's a really long research and consideration process. And we tend to find that it takes people on average a month or two once they first found Swyft and have had a look at our website, or seen an advert, or spoken to somebody, or have seen us in store. It can take them a month or two to finally make that decision – or be ready to receive the sofa. So it's very, very slow up-front and then at the last minute we're kind of there. Not all of our deliveries are delivered the next day, people can choose! So if you actually need a sofa in two or three weeks time, we can do that, too. 
But yeah, that bit at the end is where all of the speed happens. We kind of want to make the wait as short as possible. But all the work before that, which is the customer's decision-making, that can certainly take a lot of time. 
Richard: Yeah, exactly. And given the very often prolonged decision making periods, there must be loads of great sign-posts that the customer is indicating to you that they're getting closer to committing to a purchase. 
Geoff: Yeah, definitely, definitely. And that's very much how we've built out our marketing strategies to try and think about who might be in the target audience, like who fits the profile, the demographic, who might like the style and the product. And we've got an idea of how many people there are out there. 
But then internally we talk about customers being in the market at a certain point when their personal project at home, the house move, whatever it might be, gets to a point they'll actively enter the market where they start to look around. A lot of our activity splits between the two: building brand awareness in general amongst the target audience, but then when people enter the market, making sure we're there and visible and people can start to add us into their consideration. 
Richard: Do you think that is because you have built-in innovation and a culture of agility from the start of the organisation, or is that something that any retailer could potentially implement? 
Geoff: I think that's just a category thing. I think the behaviour we see for sofa shopping would be the same for somebody who ends up going to DFS, or goes to John Lewis, or goes to the Loaf. I think it's just the way people buy furniture. And thinking about the conversations we have in our own house, about what we might be doing and are we going to do this extension, or should we / shouldn't we. You immediately – once you've had that discussion – you then start to talk about: 'oh yeah, we might need a new table there, or we might need a new rug there'. And I think that's how people shop. They're making that mental checklist of what they might like to do. 
And that kind of goes right back to the core thing we were saying at the beginning, which is like fundamental. Even though we're a company that – we want to create fast, great customer experience, we want the product to be sustainable. Like, right at the beginning, the customer is thinking: 'I'd like something that I'm going to enjoy sitting on for the next 10 years'. So yeah, that's the thing we're always trying to come back to. 
Richard: Yeah, I guess that's the bottom line for the customer, isn't it? Is it good quality, do I like it, will I get it quickly, will it meet all of the expectations I have? And unbeknown to them, behind the scenes there's this incredibly intelligent production and demand forecasting processes running. 
So, we've touched a little bit on the manufacturing side of things, the product innovation. What have you seen or implemented at Swyft in terms of cultural innovation? 
Geoff: I think we have just been really open to the idea that people are working from home and that is encouraged, and you know, people are encouraged to take the time they need during the course of their week, because we trust them and we know they're working incredibly hard. And I think, actually, that's a simple thing to say, but actually for people to really believe it and for the leaders of the company to really believe it and live it, it's innovative. It's great and it's fantastic to see. I'm really proud of that. 
Richard: So in terms of growth and how innovation has supported the business there, you did talk about the rapid product extensions and developing that to respond to trends in the market. You know – we talk a lot about failing fast, and of course not in any sort of negative sense; it's embracing the idea that you've got to try something, but have the ability to pivot if it doesn't give you what you want. It sounds to me very much from an organisational point of view that's something that's embedded at Swyft? 
Geoff: Yeah and it's interesting because, if you're taking the example of launching a new product where we want to offer that product on next-day delivery, that means you've got to go to build a certain amount of inventory to sit in the UK ready for shipping. And we have run launchers on products which – where we've over-forecasted essentially. We thought they were going to sell way more at their initial launch than they did. And that's because, some products we've launched actually sold out within the first afternoon – and we've looked at it like 'oh my goodness, it's going to take us weeks to re-build that stock'. 
So, where we've over-forecast and produced too much – everyone's natural instinct is to do that to be safe. But that kind of behaviour actually prevents you from failing fast, because you're literally putting cash capital into producing all of that stock. So we've now thought our way around a slightly different way and said: 'actually, if we, for a launch, it's almost like a minimum viable quantity (in the same way you'd think about it in an agile for software development)'.  What's the minimum viable quantity that we can get a product out, have a meaningful launch, have enough that we can serve people, but actually if it doesn't fly, we can then adjust the forecast later on. 
That takes a little bit of learning and getting used to – creating an idea that you're really going to run on just-in-time stock. 
And now we've kind of got excited about the idea of 'if we can sell, if that product can sell out on its first day, that's a win, that's actually a good thing'. Because we can go back quite quickly and refill it and that's much better than sitting on tons and tons of stock. 
So yeah, those are the kind of things we found like the fail-fast culture, it's easy to say, but actually, lots of times it's quite, it runs counterintuitive to how you normally behave and think. And getting used to that and noticing when you're consciously making a design decision for your organisation that is fail-fast or agile, is a real strength, it's quite powerful.
Richard: And I imagine – and obviously correct me if I'm wrong – but you know the traditional view of furniture retail is slow from a customer's perspective. So I assume that if you did over-sell, or sell through that first minimum viable quantity quicker than you expected, and you have a backlog of orders, I presume that the customers are quite forgiving. How do you manage that expectation? Because it'll still be a lot quicker than me ordering a sofa from a competitor and it's 3 months to arrive. 
Geoff: Yeah [giggling], that's very true – very true. To put it in context: if we sell out we've normally restocked it within 7 days. So yes, that's very true. We think that's slow ourselves. 
Richard: [laughs]
Geoff: You can still get an out-of-stock product faster than a 3-month order, because we'll probably write to you in a week's time and say we've made that now.
Richard: And I mean, just hearing you say that and you describing that as 'the business feels that's slow', there must be CEOs of your large-scale competitors sat there just thinking 'I can only dream of supplying product in that way, supporting customers in that way'. 
Do you think that you're having a disruptive influence on this market?
Geoff: I think there are lots of people who are interested in getting into this space. They're in the States, there are about 10 people, 10 different companies who have launched sofa-in-a-box businesses over the last 5 years. And in the UK there's about five or six players out there at the moment trying to do the same thing. So I definitely think there's interest. And from our own, just looking at – if you look at the Trustpilot scores of the top-10 furniture retailers in the UK you kind of see the problem: a lot of people have got quite low scores, not naming names, but they've got quite low scores, because people hate that wait. The three month wait, puls delays, plus a problem, plus it didn't fit. And at the end of that, you walk away thinking 'woah, never going back there'. 
So, I think yeah lots of people would like to change the way – I think it's super hard though because if you've built a business that's cash flow works on a three-month order book, and the factories work on that three month order book, and the promotional cycle.It's just impossibly hard, because, we are trying to do it completely different to that. And starting from scratch is definitely easier than taking apart DFS, for example, and redesigning it. 
Richard: Yeah. I can only imagine how complex that business is and how established their processes are. Have you had any examples of where you've tested something and it hasn't gone the way you wanted? And, you know, actually benefiting from that failing fast ability?
Geoff: Yeah, we have! We've brought out fabrics. We brought out a certain style of fabric that we knew was coming up to be on-trend and actually this year it's really taken off. But we launched it two years ago, so we were two years ahead of the trend and we could kind of see it coming down the trend. And we ran a limited quantity. We actually told customers, it was a collaboration with a designer, and we said to everybody we would just be making 50 of these. 
And it didn't fly at the time. They all sold eventually. We were just a bit ahead of that trend. And now we're looking at it going: 'OK now now everyone's ready for that fabric style'. We're planning to launch that in the next few months. 
And there have been other things as well. We launched a furniture range, which had been out for about a year and we're retiring that to make space for some other products. So yeah, we definitely, that's definitely the way we look at it. Products have to earn their place and we're not too worried about trimming back the range to make space, even just production space, to go and make something better for customers, so that's a big part. 
Richard: Yeah, I mean I assume that you would not necessarily consider this, but if you were catapulted into one of those traditional competitors how on Earth would you start unpicking some of those processes, to improve, ultimately improve customer experience?
Geoff: Yeah, I think it's – well it's incredibly hard – and I think starting with customer experience is a good way of doing it though. 
And I think starting with things like Net Promoter is a great way of doing a root cause analysis on net-promoter detractor scores. These are great ways to get to the bottom of your processes that are not customer-centric. And I would personally start there, because I think there's a lot to be found around that. 
I did –  it is much harder – it's much easier on a blank canvas. It's much harder on a company that's been running for years. 
I used to work for RSA Insurance which is a 300 year old financial services firm. But we were implementing agile there and it was amazing actually. All of my agile experience started at RSA. And we started with the digital team, which I think is very common for lots of businesses. Digital teams are really keen to get into agile, or they may have been running it for a while. 
And over 4 years, what had started in digital got rolled out to the entire business unit of More Than Insurance. 
And the way it worked is we just showed results. So we showed how could we return a faster ROI on an activity. And I think when I arrived we could make 4 updates to the website a year. It was incredibly slow and it would take months of planning to make sure all the little things that everybody wanted into that website update happened. Nobody was happy with the process, everyone was frustrated by it. 
And so it was a really visible, understandable change – everybody could understand the change that we made when we started to go into intra-day updates to the website across the site to tweak stuff. 
The teams loved it – they felt like they are making an impact. We really focused on that culture, of feeling like you could do something and make a change. But it required the belief of the full business unit that More Than sat in. The MDs who looked after the personalised insurance they believed in agile, and it eventually rolled out to More Than as a whole. So into new product development, into the commercial product teams, into pricing and underwriting. And they used to run scrums by product team. That took about four years. So this stuff isn't really fast, but it can totally be done. And they had amazing results as a result of that. 
Richard: Yes, that's quite impressive. I mean, typically, I think we see larger, more traditional organisations creating these incubator brands, or just basically accepting that trying to change what they do centrally is too hard. And spin up something that is effectively a start-up. 
So, as we say, we are in a turbulent time, things aren't necessarily going to get any easier anytime soon. Whether you're a sophisticated agile startup like Swyft or a more traditional business. But to end on a more positive note: what do you think retail's biggest opportunity in the coming months and years could be in this sort of environment? 
Geoff: Great question! I think things are certainly challenging. You think about what's happened in the last 4 years: We've had all sorts of stuff thrown at us, economically or whatever it might be. So yeah, challenging for sure. 
However! I am optimistic though. Because I think if you go back over the last 100 years, each decade had its own unique mixtures of changes, or changes, or risks and you can always see them. 
But fundamentally I think we're living in quite an amazing time – if you want to learn about something that you know nothing about you can find on the internet. You can reach customers on the other side of the world as easily as you could in the next city fifty years ago. And I think you just got to use these tools and technologies to go back to the fundamentals of understanding who your customer is, what they need, what they want, what they aren't being served well for at the moment – and starting from there. Imagine new solutions to them, using the technology that surrounds us. And I think, if you look at the world that way round you can understand problems and you can build stuff. There are tons of opportunities out there. 
Richard: And do you have any last closing points of practical advice you would be able to impart on our listeners? 
Geoff: I think if you're not running a frequent in-house customer research programme, I think that's the place to start. And making sure that it's open and visible to the whole team and people feel that they can ask for research and they can see all the data. Creating a simple culture around doing that is totally transformational – if you don't have it already. And if you've got it already, then focusing in on what that data is telling you is the next thing to do. 
Richard: Amazing! Geoff – thank you so much for your insight and your time today. A fascinating story, amazing business, and no doubt will go from strength to strength over the coming months and years. So thank you very much once again – Geoff Bull. 
Geoff: Thanks, Rich!