Nurture tomorrow's product leaders Part I – with best selling author Trenton Moss
With big talent shortages and a turbulent job market, how can product and design leaders invest in their own people – and nurture them into tomorrow's leaders?

In this episode we catch up with bestselling author Trenton Moss to explore how leaders can help practitioners to gain the people skills and emotional intelligence they need to become effective leaders.

And in Part Two of this episode, we chat to Compare the Market's Gareth Young to explore this topic from a senior practitioner's viewpoint. 

Get the transcript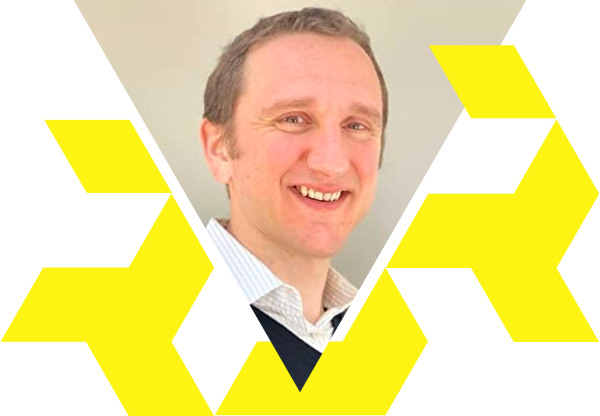 Get the audio transcription
How to nurture the next generation of product and design leaders: Part I – with Daria Lanz and Trenton Moss
Please note: this audio transcription is auto generated and may contain inaccuracies and omissions. 
Daria [00:00:26] Hi, I'm Daria Lanz. I'm an Experienced Design Director here at Inviqa. Welcome to Part One of our episode on how to nurture the next generation of product and design leaders. In this episode, I catch up with bestselling author Trenton Moss to get a leader's perspective on this topic. We explore how product and design leaders can help their teams gain the people skills and emotional intelligence they need to become effective leaders. And in Part Two. I'll chat with a senior design practitioner from Compare the Market to explore this topic from a different viewpoint. I hope you enjoy both parts to this episode, and I'll catch you next time.

Daria Hello! Hello, Trenton.

Trenton Hey, Daria!

Daria Why don't we start? If you want to just tell a little bit about yourself and what experience you've had with nurturing the next generation of product and design leaders? 
Trenton [00:01:20] Yes, sure. Well, I spent most of my career running a product design business and, as part of that, obviously lots and lots of designers and senior designers and design leaders within the business. That was around 15 years of my career, working with those guys. And then the last two or three years of my career have been more focussed on how to give those people the people skills and the emotional intelligence that you need to succeed in the modern world of cross-functional teams. 
Daria [00:01:52] Lovely, thank you. Well, let's dive right in. I think there is this big discussion of the Great Resignation and the talent shortage. What your take on that? What do you think are the key drivers behind this? 
Trenton [00:02:06] I mean, there's so many. It's almost like the perfect storm coming together. So there's always been a shortage when it comes to digital and technology, and the supply of talent just cannot keep up with demand. Then COVID hit and you had sectors like online grocery shopping that saw 10 years' worth of growth in the space of just a few months. And so the investment in digital and tech has increased exponentially. But, of course, the supply of talent has not increased exponentially. So if you work in this industry, the balance of power is firmly shifted in your favour. You have a huge range of jobs that you can go for. There are far more jobs out there than there are people to do them, and it's so easy to switch jobs now. And that's the other key thing, because if you decide to go job hunting, you can just sit at your desk, where you go every day, and do some interviews. And if you get given that job, you can start a new job, you know, whenever you start a new job. And you still go to your desk, you go to a different laptop and essentially do the same work with a few different people on the other end of the screen. So moving jobs has never been easier. And with so many job opportunities out there, people are moving!
Daria [00:03:31] Mm hmm. And you said that there was always a shortage. There's always been more demand than talent. Why do you think that is? 
Trenton [00:03:39] Well, it's like with anything, so you know, obviously digital is a relatively new industry. The world of work has been around for centuries. Yet digital has only been here for around 25 / 30 years, and we just, we've been unable to catch up. The rate of growth in digital has outstripped our ability to get people tooled up and skilled up to work in this space. 
Daria [00:04:02] Hmm yeah. And then you're saying with COVID that's just ramped even more, so we just we can't keep up. I can definitely echo that. Certainly from my experience, from what I've seen, just this, this shift with COVID that's forced everyone to become digital and digital first. And it's kind of gotten those Luddites on the bandwagon, if you will, and just trying to keep up with with the change that comes with that. Have we reached…does that mean we've reached the digital transformation, because I feel like that was such a big thing for so many years? And have we achieved that, or is that still happening? 
Trenton [00:04:42] Well, I'm not sure if you ever achieve it. You never get to the end of anything, right? Have we all transformed digitally? Perhaps not. But you know, it's interesting that you bring up that phrase because essentially that is kind of the journey everyone's been on, trying to get their organisation to be fit for the modern world in terms of how you set yourselves up, your culture, your operating model, your ways of working, the use of technology. And yeah, I mean, that's just how to fast forward. And you're right, it's not just the Luddites, it's the late adopters as well. Anyone who is slightly towards the end of that curve has just had no choice but to get going, and to change operating models and bring in digital tools to replace what was previously analogue. 
Daria [00:05:29] Hmm. So let's just talk a little bit from a people management perspective, because I think that's an interesting take on it. What do you think are the toughest issues right now for these products and design managers and leaders? 
Trenton [00:05:42] I think if you're running a product team or a design team, I think you've got probably two key issues, I would say. So the first one is the fact that everyone's remote. And yeah, we may start going back into the office a little bit, but it's not going to be like before. We're going to be remote a lot, and there might be a bit of hybrid. But having everyone remote and maintaining your culture and what it means to be part of that team, that's very challenging. And then having the junior members of the team being able to learn from the senior members of the team becomes really challenging when we're remote. Because one of the best ways for junior team members to learn is just being around the senior guys. And it's just being in the room with them, hearing their conversations, maybe tapping someone on the shoulder and asking them a quick question or for a quick bit of advice. And obviously, all of that disappears now, and you can't force the senior members to come in the office, because they don't want to. And if you force them to, then they're probably going to go and work elsewhere where they don't have to. But you kind of need them in the office with the junior guys so the junior guys can learn from them. But the senior guys tend to live further away from the office, tend to have longer commutes, tend to have more comfortable setup at home and families, so their desire to get into offices is often quite low. So I think that's a big challenge for people running product and design teams. In fact, people running any kind of team. I think that's challenge number one. And then I think challenge number two that's perhaps specific to design and product leaders is getting everyone in your team able to work well with other stakeholders in the business. And this will be with their peers within engineering, and BAs, product, design and so on, because obviously, we no longer work in silos. We work in cross-functional teams. And previously, if you were, say, a designer, you could just sit there designing. And any time you have an issue, you get your head of design or your design director to liaise with one of the other heads off. And nowadays you sit there and you have to work with your peers day in, day out, in cross-functional teams, and people don't have the skills for this. You also work directly with the business and you interface directly with business stakeholders when previously you didn't have to, and you have to sell in your work to those business stakeholders. Because they've told you what their objectives are and you're expected to create products that are in line with those objectives, and you have to be able to sell it to them about what it is. You have to lead and inspire those stakeholders. And people don't have those skills. 
Daria [00:08:22] There's so much to unpack there with both those points. One thing I want to pick on is this we all work in cross-functional teams. And I think, yes, in theory we do. But actually, from my experience, we're still figuring out how to do that. And in the same way that, yeah OK, we all work in Agile in our industry or a discipline, but actually a lot of the times it's fragile, right? Or there's anti-Agile patterns happening here, and I think cross-functional is one of them where it's like, yeah, we're cross functional, but actually there's still silos and we're still figuring out how to break them down. And so I imagine with that and with remote, it becomes even harder because, you know, you might work closely with your team, direct team, the four or five people maybe that you see every day. But then actually the rest of the business is almost invisible. And then going up to somebody and saying, Oh, hey, actually, I need to reach out to you and I need to collaborate with you feels, I don't know, maybe a bit awkward, like Slacking somebody random, or Teams messaging or whatever, you know, product you use. So it's just an interesting problem within that space of remote working. 
Trenton [00:09:40] Yeah, absolutely. Because we need to build up relationships with our colleagues in order to, you know, break down those barriers and to have kind of the trust and the collaboration in place. And obviously that is harder done remotely. And so organisations, everyone's just scratching their head about this basically because remote works when everyone's remote and in the office kind of works when everyone's in the office. But how do we work when we're hybrid? And then if we are all remote, how do we bring in those human connections with each other because we need them, we need to create connections with stakeholders that we might be working with. And if you just happen to see someone in the office most days, you can say hi to them and you can again build up a bit of rapport with them. But it's much harder to do that remotely. And so again, organisations' biggest, one of the biggest challenges over the next few years is working out what work actually means and what it means to be a company over the next few years. 
Daria [00:10:43] So you mentioned that people don't necessarily have the right skills. What are those skills that you think we need? And kind of a twofold question, why is it that we don't have them? 
Trenton [00:10:56] Yeah. So generally speaking, you know, practitioner skills, there's a reasonable pathway to developing them because, in most businesses, if it's a design team, you have a team there, you have processes, ways of working, ways of doing things, rituals, and you kind of slot into that and you learn as you go along and hopefully you become a pretty good practitioner along the way. You maybe do some training or go to some events and so on. But generally speaking, it's a well-trodden path to develop your practitioner skills. Where people are really struggling is more with the people skills and the ability to work well in a cross-functional team with people that are very different to you, your peers, and the ability to lead and inspire other stakeholders. Now I think the reason people are lacking in those skills generally is because A, no one's telling them what good looks like. And B, there's not that many role models out there. You see, when we go through school, and start working in organisations, there's not a huge amount of good role models in terms of people skills. When you're at school, for example, generally it feels like obedience is the objective for teachers. Rather than perhaps teaching you how to resolve conflict with people, how to establish rapport, developing your emotional intelligence. And those sort of things you don't get modelled or taught at school and then you start in the working world, and no one's really talking about it. No one really helps you develop those skills, and a lot of the people you see around you aren't showing those skills very well. So it's quite hard to just naturally develop them. 
Daria [00:12:41] Yeah, I can certainly, in my experience as well, like even critical thinking, like being able to think for yourself and analyse a problem and agree or disagree, like being allowed to disagree with the curriculum or the the stance, I think. But you're absolutely right. I think of like financial health as well. Like, there's just so much that we need to learn and know to be able to navigate life. And we just don't get that in school, do we? And then it's like, well do you have somebody within your family that happens to be a good role model, or be able to teach you that, but there's no guarantee. So then you might have somebody who's been lucky and has developed those skills. 
Trenton [00:13:21] Yeah, but it's generally not kind of…there's no set process in place for you to develop those skills, so like I was saying when you join, say, a design team, for example, or most teams, there are established rituals and established ways of working and established process for you to follow, and everyone around you follows them. So it's all written down and you see it around you all the time. And when it comes to people skills, it's not written down and you don't see it all around you. 
Daria [00:13:49] Hmm. I think that there's something interesting as well around culture, right? Especially, you know, we are based in London and it's incredibly multicultural and we have lots of different cultures that we work with. And does that influence the soft skills as well? And also, how much more important is it to be able to have those skills to be able to collaborate and communicate effectively and work through disagreements with your team if they're not all coming from the same place? 
Trenton [00:14:17] Yeah, no, for sure. It makes it. It makes it harder. And particularly nowadays as businesses that traditionally maybe only recruited out of the UK are now expanding the geography of where people are from, because if we're working remote, it doesn't really matter where you're based and culture plays a big part in miscommunications and misunderstandings. And to be honest, most workplace conflicts. In fact, most conflict generally, is just miscommunication. It's often people saying similar things and not necessarily communicating that they want a win win outcome and then conflict occurs. And if we all had a bit more alignment around ways of communicating and ways of being with each other, which is especially important when we're from different cultures, that can lead to better outcomes, at least to people working better together and working better together means everyone's happier. It means everyone's producing better work, coming up with better ideas, moving quickly, and the business benefits. It's just like a win. But we need to take the time to define that. And then, and what many organisations do, or many design leaders and product leaders do, is define, as I keep mentioning, the kind of what it means to be a designer or product manager or whatever it may be that you're doing. But what they often don't do is define ways of being, how we should be together. 
Daria [00:15:44] Yeah, and you mentioned emotional, it's the emotional intelligence isn't it? So much of it is about knowing who you are and being able to have a sense of self so that you can bring yourself into a shared space and collaborate and manage conflict and lead and guide and whatever it is that you need to do, from a grounded place. 
Trenton [00:16:03] Yeah, it is. But the most important thing is just having leadership that leads by example. So you're absolutely right. Self-awareness is one of the most important things that you can have in the moment, because if you're aware of yourself and the impact that you have, the positive and negative impact that you have, you can do something about it. And when you feel yourself having that negative impact on other people, which we all do, by the way, we generally don't mean to, but we do. And you can then talk about it with those people and you can find out what's going on. And if you have a leader that does that and that leads by example, has that emotional intelligence, has that self-awareness of their own impact, well then that that percolates through to the team. And if you have the opposite, if you have a leader that doesn't do those things, and maybe tries to be a nice person, but generally can have a negative impact on other people without realising, because we all can, but isn't aware of that, and isn't necessarily that emotionally intelligence then again, that carries through to the rest of the team. 
Daria [00:17:05] Talking about these skills that we need to learn and develop, is there any difference in how to execute them or learn them in a remote environment versus in the kind of old way of working when we're all in an office? 
Trenton [00:17:25] In some ways, I think it's easier because the thing is, you know, when we're in the office, like we're not always in the office anyway, right? So for an agency like Inviqa, obviously people out on client sites, you know, if you have flexible working anyway, people are working from home some of the time anyway. So it's not that unusual to have everyone in the office. But one of the great things about remote is you can very easily get everyone to dial in for something around people skills and get them working together collaboratively on A their people skills, but B defining what should our culture be? And it's very powerful when you get everyone contributing to it and everyone contributing to, you know, what it means to be a member of this team. And then you have someone who kind of spearheads that, which might be the team leader who then drives it forward and makes it happen and is an exemplar of that. 
Daria [00:18:19] Hmm. Yeah, it's funny, isn't it? How remote has added challenges to cultivate culture and, you know, junior team members learning the craft and the skills and the way to do what they're doing. But then at the same time, it's also broken down barriers. And it means that, as you say, more people can dial in at the same time. And it's not about being physically in the same space at the same time, we can just 
Trenton [00:18:47] No that's exactly yeah. And it's. So there's a real opportunity with remote working to bring your team together, perhaps in a way you couldn't before. Enforced fun over Zoom doesn't tend to work very well. So you've just got to work out. What does it mean for us to be a team coming together and what do we want to do together? And how do we cultivate that culture and that team being together? 
Daria [00:19:12] Hmm yeah. So aside from from what I'm hearing, aside from leading by example, what else can they do? How can they help their teams develop these skills in particular maybe if they don't have them themselves, what can they do? 
Trenton [00:19:26] Yeah, I think I mean, for me, one of the things I really like is a guy called Dan Pink wrote a book called Drive quite a few years ago where he talks about autonomy, mastery, and purpose. And I think that's a really good place to start is to promote those three things. So from Dan Pink's research and his perspective, he basically says that those are the three things that motivate people. So I think many of us know by now, money isn't the best motivator. A lack of can be a demotivator, but generally just adding on a bit more pay is really a short term benefit to people. What people generally are after is autonomy, mastery, and purpose. So autonomy is, of course, having ownership of what you're doing, not being micromanaged, being able to get on with it. Mastery, the ability to get really good at something. So to learn and develop and then purpose is, you know, understanding the why, you know, why is it we're doing this, what's the greater goal? And I think that's a really good place for people to start. How do you make sure that everyone in your team has autonomy, mastery, and purpose? And if you announce that to everyone saying this is what we're doing and then you've got accountability because your team is like, OK, this is what we're doing, then. Because if you do nothing, then they're going to be like, well why are you doing nothing? So announce it to everyone and then work through it and work out, how do I get everybody in my team to have autonomy, mastery and purpose? 
Daria [00:20:47] Hmm yeah, I love that. And I imagine that probably looks slightly different depending on the makeup of the team and the makeup of the way that a business is run. I think maybe a question might be how can you give people autonomy when at the end of the day, like somebody has to be accountable for the quality of the work that goes out? So as a leader, that can feel awkward if you're trying to give your team autonomy, but then you're you know, you're accountable at the end of the day. So how can we get around that? Is there a way around that? 
Trenton [00:21:21] Well, a modern leader should be doing is empowering people. Now you can't just give people free reign because someone may end up doing something that isn't right for the business. So it's about empowering people within a certain framework or within guidelines. So of course, if you've got a designer, say, working on something there needs to be checks in place to make sure that it's going to be working correctly, so you give that person autonomy, but it's within the framework of these are the times you need to check in. And these are the things it needs to adhere to. Otherwise, you've got complete autonomy within that. And then hopefully, you know, that person then gets feedback over time and gradually needs less and less feedback over time. But yes, you can't just give someone complete free rein, autonomy does come with a certain structure around it, and people need structure and frameworks, like autonomy doesn't mean, oh, just have a free for all and do whatever you like because we don't generally work well with no guidance. And in the same way, we don't generally work well being micromanaged with very, very stringent guidance. It's about something in the middle where we've got freedom within a framework. 
Daria [00:22:28] Hmm. And I can see, yeah, absolutely. I can see to how if you have lots of teams with that level of autonomy, how much more important communication, collaboration, telling your story, getting buy in becomes because you have these different teams sort of thinking for themselves, and then they need to be able to share that back to the wider organisation or their clients or whatever. 
Trenton [00:22:51] And that's and that's exactly what you want. You want people thinking for themselves. And that's, you know, you mentioned digital transformation. That's like one of the fundamental things of digital transformation. Digital transformation isn't really much to do with digital or transformation. It's about taking on the operating models of the companies born in the digital era, the likes of Google and Amazon. And the reason those companies are winning and continue to win is their operating models. And rather than have this big hierarchical structure where any ideas that you may have have to go through layer upon layer of management to prevent anyone who's having a bad day can shoot it down. Rather than that, what Google and Amazon and the modern companies have realised, is that the people with the best ideas are not the leaders. The people with the best ideas are the guys on the ground. And we need to have a structure in place that gives those guys autonomy to be able to flesh out their ideas and for their ideas to flourish, albeit within the framework and guidelines to make sure it's still going to achieve results for the business. And you do that and you're going to have great success because then. Previously, everyone just looks to the leader for what should we do? Whereas now everyone's kind of empowered to…they're on the ground, they're going to know what the problems are first hand and therefore surely they're best placed to work out solutions. 
Daria [00:24:12] Yeah. And they're usually closer to the the thing, the product, the client. It really disrupts the whole idea of the hierarchy of leadership. You know where you, as you say there, used to be layer in layer and layer and kind of middle management and upper management. And actually, now I think it's about lateral leadership and being not having so many layers and being on the ground or being beside as opposed to kind of the pyramid above. But I imagine that's also quite scary for as a shift and as a change to go through, as a manager, as a leader, and may be quite threatening?
Trenton [00:24:53] Yeah, maybe for some people. I mean, for most people who are a bit more traditional command and control, that seems to be kind of dying out, I think, maybe with the people I spend time with. It's certainly not a thing, you know, it's all about. And it has been for many years about servant leadership. If you're the leader, you're at the bottom of the hierarchy, you're there to serve the people who are doing the work. You're there to enable them to empower them to ensure that they get the job done in the way you do that as you get out of their way. And as I keep saying, you provide the guidance and the framework in which they should operate. And I mean, you get out of the way and then you and you kind of get back in the way if you see them veering out of that, that guidance or that framework. Junior to mid-level people often think they know everything because you have learnt everything that you're kind of aware of and there's a whole bunch of other stuff that you don't know, you don't know. So I think in terms of, you know, if I was to give some career advice, work on both those things, practitioner skills and people skills in equal amounts. So I'm aware of a relatively famous study by Harvard and Stanford that shows that 85 percent of job success comes from your people skills. Often it's your practitioner skills, particularly if you're more experienced, that get you the job, but it's your people skills that will make sure you succeed. So you really need to focus on both of those things and have a real growth mindset and open mindset because there's a lot of things that you don't know and there's a lot of things that you don't know that you don't know.  
Daria [00:26:25] Yeah, I was somebody who studied design in university, and it was all the craft side of things. And I remember kind of emerging into the industry at the beginning and having this sudden realisation of, you know, I did all this education. And if anyone had told me that, actually that's only 10 percent of my job, like the 90 percent of it is herding cats, that's what it feels like sometimes. Love them all! But you know, you're kind of, it is, it's the communication and the getting people on board and making sure we're going in the right direction. And how do you communicate back and and yeah, and client management, it's all the soft skills that we just didn't even, you know, we didn't get any of that. So that that really resonates with me. Yeah. 
Trenton [00:27:12] That's a really interesting point that throughout your education in particular, your university studies where you specialised in design and it's 100 percent focussed on the practitioner skills. Yeah, that's crazy. And that just sets you up thinking that all I need to do is be a good practitioner and I'll be fine.  
Daria [00:27:31] Yeah and then, boy, was it a shock! No, so true. I just want to finish off here, I'm really interested to know your thoughts on the Great Resignation because I've had so many people talking about this and I've heard, you know, it's just been a term that's been bantered around since COVID. So I'm curious to know what your take on it is, why it's happening, what it is even, and what that might mean for product and design leaders in the future. 
Trenton [00:28:03] Well it's like what we were talking about before, a part of it is the gap in supply and demand of talent. Part of it is that it's just so easy to find another job, so low hassle, you don't have to travel anywhere to find and then start another job. So that's something that wasn't there previously. And the other thing is that, you know, the trauma of the last two years for people means that people just kind of want a fresh start. And that's the big thing as well, so that just is what it is, but as a design leader, or a product leader, or any kind of leader, as with all these things, it's just talking to your team and getting a sense of where people are at on a personal and emotional level, and creating that psychological safety so that if people really have had a horrendous time of it the last year or two, which so many people have, encouraging them to be able to talk about that and to be able to talk safely about the fact they may be thinking about moving jobs and going elsewhere. And if you can just get those things out and have those honest and open conversations, it doesn't necessarily mean someone's going to go. But what it does mean is that someone's going to feel supported by you and that they feel that they can open up to you. And personally, I believe if people end up talking to you about the fact that they want to go, they are then more likely to stay than if they didn't do that in the first place. 
Daria [00:29:31] I feel like I'm living proof of that, because that was something that was a new experience for me when I was at Webcredible and it did feel so good to be able to talk about that, you know, even, I'm just not sure if this is the right thing anymore, and what do I need to do, and to be able to have those open conversations with with peers and line managers and knowing that I had their support. And then look, I ended up being there forever! So it really does, it really does work.
Trenton [00:30:05] It's not like doing it to kind of sneakily try and keep people there. It's just about trying to understand the real human being and where you're at and being able to support you. And like look, no, no job's forever. And as a product or design leader, you obviously need to realise that you're temporarily responsible for that person, responsible for nurturing them and their development, and they will move on and you will move on as well! So it's like, let's just be grown ups and then talk about the honest thing. And you know, for some people, it's time for them to move on. Some people it's, you know, you've kind of gone as far as you can here, and you perhaps have hit a bit of a glass ceiling. There's no one above quitting, so there's no way for you to go. But also, if you stay somewhere for a really long time, sometimes you get a bit stuck in your ways and you start doing the same thing that was working five to 10 years ago that no longer works. So it's also, you know, it can be something important to move on so that you can freshen up your skills and, as a leader, I honestly believe you should be there looking out genuinely for the best interests of that, that person and the people in your team. And if you believe that the people in your team would be better off elsewhere, you should sit down and have an open conversation with them. You're great. He's done a brilliant job here. I'm not sure how much you can develop yourself here. Maybe it's time to start thinking of something else. 
Daria [00:31:33] And again, all the more important to be able to have those skills as the leader and the manager, to be able to have those communication skills, to have those, what could feel like awkward conversations, maybe vulnerable conversations, right? 
Trenton [00:31:52] Mmm, Oh, yeah. Well also rude! You know, if you say that in the wrong way. Oh, I want you out! That's obviously going to be offensive and potentially like a create legal difficulties. Whereas if it's said from more of a point of view of like you're great, you know, I love you here, I really want you to stay here. But you know, if you're having a chat about their future, future roles, I just don't know what else I can offer you here. What do you think, then you create an open conversation to just discuss it. 
Daria [00:32:20] And it makes me think about what you were saying a little bit earlier with the great resignation and just how easy it is now to move around in the marketplace. And I think with remote as well, you know, it's so easy to have a quick conversation with a recruiter or be touching up your portfolio or, you know, all these things on the side, or go for an interview even, whereas if you're in the office, it's a little bit more obvious, you know, you suddenly have dentist appointments every other week that become very questionable. So it's harder to have the cues, right? It's harder to have the physical signals of, oh, maybe I need to check in with someone. So actually having that, that maybe framework of communication and checking in on a more regular basis can help you catch that before it's too late. If it's not the right thing in the leader's mind or the manager's mind. Well, this has been a really engaging and insightful conversation. Thank you, Trenton.

Trenton Thanks, Daria.

Daria Look forward to chatting with you again soon.