How to align product teams around a singular product vision – with commercetools
Tune into our conversation with Andrea Stubbe, VP of Product at commercetools, as we explore:
Product strategy and roadmapping best practices
How and why you need to escape project thinking
Top traits to look for in your next Product team hire
What you can do tomorrow to build a stronger Product operation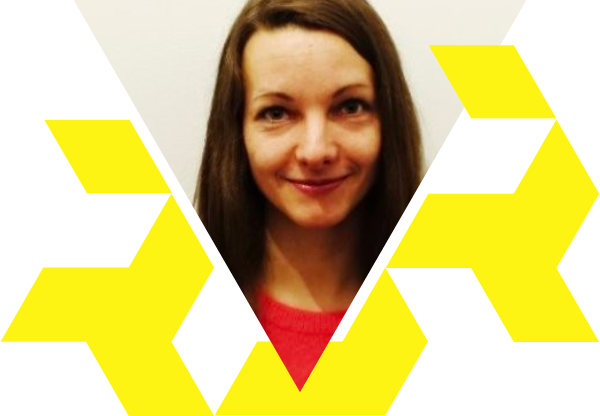 Get the audio transcription
How to align product teams around a singular product vision – with Andrea Stubbe, VP of Product, commercetools
Please note: this audio transcription is auto generated and may contain inaccuracies and omissions. 
Nicholas: Hello, I'm Nicholas Weber. I'm the business consultancy director at Inviqa. Welcome to today's episode of The Digital Products Pod. And I wanna welcome our guest, our special guest, Andrea Stubbe, who is the vice president of product at commercetools, which is a cloud-based ecommerce platform.
And Andrea will share her perspective as a product leader on how to align product teams around a singular product vision, and why this is important. So let's get started and Andrea, welcome, thank you very much for joining us. Perhaps you could give us a little bit of background on your role and what you've done in the past that's enabled you to get to where you are today?
Andrea: Okay, happy to, thanks for having me! So I'm VP of product here at commercetools, which basically means that I work with a team of product managers and also UX designers on everything from product, vision, and strategy down to making the roadmaps and then getting everything delivered.
Nicholas: For those of our listeners who are unfamiliar with commercetools, perhaps you could just give us a quick overview of what commercetools is and what it does?
Andrea: Sure. So commercetools is, as the name says, a collection of commerce tools, which enables customers to basically build compelling software solutions, commerce solutions, that enable others to buy stuff, right? So we do all the heavy lifting. We provide them with the technology that they need to build great experiences for the customers.
Nicholas: And for Product, and product management and leadership, how is it organised under you? 
Andrea: Uh, it's very strongly intertwined with the engineering team that we have, first of all. So basically the smallest unit that we have for working is always a product team. It comes with a product manager, UX researcher, testers, engineers, whatever you need.
And then, so every single team has a product manager. And then all of those product managers at the moment report to me. We are currently reworking these structures so that we say all of the teams that we have, we group them into product groups, which are organised by topics, which makes also aligning everybody around the product vision so much easier.
Nicholas: Because of the clarity of the topic and what their responsibilities are?
Andrea: Yeah, there's such a wide variety of topics that the teams are working on and just trying to get it all like squashed into one vision, this is just becoming increasingly difficult, the more teams you have. 
Nicholas: I bet! That must be quite a challenge that we might want to come back to a little bit later in the pod. Just to start us off though, I mean, there are quite a few terms that we have already mentioned, like product strategy, and product vision, and product roadmaps. And although these terms will be familiar to many of our listeners, especially those working in Product, of course, there'll be some where it might be useful just to give us a definition or an explanation of what you understand those terms to be. And, particularly if you're trying to get a senior stakeholder in the business who might not understand those terms to understand these concepts, how would you define them? 
Andrea: Yeah. So I'd start with the product vision. I think the most common form of how you see a product vision is in that one sentence, vision statement, like ours is something similar to: enable growing companies to build outstanding and scalable commerce experiences.
You have this one sentence, which basically says: this is what we aspire our product to be like, and this is how it helps our customers. So, and those are basically two key points, right? Describe where you wanna be, describe the future, and always tie it back to your customers. If you have a product vision, that sounds exactly like the one of, all of your competitors then why do you even exist – 
Nicholas: Yeah, exactly!
Andrea: – to build the same thing again? But yeah. 
Nicholas: And no one will know what the differentiation is then, will they?
Andrea: Yes. Not even yourself! And then it's getting tricky to win customer.
Nicholas: Mm-hmm. And so once you've got that vision, how does that translate into product strategy? And what do you think a product strategy means? 
Andrea: Yeah, so product strategy. It's the actual important point, right? Because you can't just go to teams and give them a vision and say, you know, go run and deliver great experiences.
So with the strategy, the product vision becomes a bit more actionable basically. So you have a set of goals that you define, that you want to achieve, that will bring you closer to that vision, right? 
Nicholas: Yes. And so once you've got that product vision, how does that translate into product roadmaps then?
Andrea: It's more like this: the strategy and the goals that translate into a roadmap. So what we have is we set our, let's say we have a goal that is to capture a brand new segment of the market. And there what we do is we look at what does this mean for the product specifically? What is currently missing?
Why wouldn't we be able to capture that market right now? And we define a set of initiatives and milestones or whatever you want to have, and that basically forms the roadmap. And the roadmap is then really describing what the teams are working on in a given timeframe.
Nicholas: So you were talking earlier about the size of the team at commercetools and the fact there are lots of different product teams with lots of different themes and topics that they're responsible for. You've got that overarching product vision there. And everything comes to you in terms of you're responsible for all of that. How does your role, when you've got so many different teams to look at, what's the focus of your particular role? Is it just to make sure that all the roadmaps and strategies align to the product vision? And if they're a little bit off course, you're getting them back to balance, or what other elements do you take responsibility for?
Andrea: I think the main thing is really to provide the transparency to the team of what currently matters most to the company, of what we have to work on. Because I mean, product managers, and generally teams, they are pretty good in coming up with their own ideas for what brings value, but then aligning that back and tying that back to, into those broad initiatives of what's the current big focus, that's a big part. And yeah, it's both, it's like initially drafting up those goals and then working closely together with the product management team on doing that. And then also pushing people back on track in case there's like a shiny, shiny object that's all distracting. 
Nicholas: Yes, yes! So you're keeping them back to the vision in hand. And what do you think the connection is between a product vision and product success? Why do you think you need a product vision and what would happen if you didn't have one?
Andrea: I think if you didn't have a product vision, you probably never would start building something. Because it basically means you have no idea what you wanna do. And then you just like, sit in front of your computer, try to code…and you're like, I don't even know what to start with. So yes, I think even if you don't formulate it specifically, I don't think there is a product without a vision. Unless it's like, I don't know, monkeys typing on computers or something! 
Nicholas: So that connection with product success is: if you don't know where you wanna be, how do you know how you're gonna get there? 
Andrea: Yes, yes, basically. 
Nicholas: And in terms of owning product strategy and vision, where do you see that ownership? Who takes accountability for that, in your experience in commercetools at the moment?
Andrea: It's somewhere in the leadership layer. Where, specifically, I think depends very much on the company. I'm generally a big fan of pushing down decisions as far as it's reasonable. And then you can have like those smaller strategies, right? So that's what we are trying to do right now. So generally you need to give the big goals, they have to come from the executive leadership saying like: hey, look, this is what we wanna do generally, as a company, this is the current centre for our product strategy. And then you have those smaller derived strategies and they are then on different levels throughout the organisation.
Nicholas: And, so we looked at the terms and we're clear now on what product vision is, why you need one, what happens if you don't have one. Product strategy, how that flows from a product vision, and then the product roadmaps that result from that. Um, how would you define a product team? What is a product team? 
Andrea: A product team is, trivially, a team that delivers a product, I guess. And specifically, it means that you have a number of people, a number of experts, everybody with their own unique experiences and expertises, and they work together to plan and bring to life a piece of the product.
Nicholas: Yes, that's a really clear definition of what it is, because it isn't always as self evident as it sounds. And, I think, when you're trying to align product teams around that product vision, what problems have you experienced in the past or seen before (whether, in other organisations) that make it difficult to align people and teams around a vision?
Andrea: I think the biggest challenge is that when you work on the product vision or strategy, then you're in your own little bubble and you completely forget that what seems super obvious to you just isn't obvious at all to other people. So you're making a whole lot of assumptions about: I don't have to say that because it's clear anyways. It isn't. So I think this is the most difficult team to take a step back, see what other people know or don't know, and then bring across all of the important points. That's one thing, which is more on the 'if you're defining and trying to communicate it' side, which is difficult. When you're on the receiving side, what's also difficult is sometimes what your product team is working on just isn't current centre of the product strategy, right now. And then you need to find your way, how you somehow still do fit in. 
Nicholas: And how do you keep an eye on all of that? Because, if there are lots of different teams, that alignment and making sure they all know what each other is up to, and, as you were saying, making sure they're clear that they're not working in isolation…What sort of governance do you need to have to try and ensure that all happens as efficiently and effectively as possible?
Andrea: Try to keep it really lightweight. So generally the most important thing is that everybody understands what is, so my main tool is the roadmap. Every team has a roadmap and all of the roadmaps are aggregated into like 'the' roadmap.
And teams know what is expected from them to deliver what they committed to. They make their own roadmaps. They say, we will do that. It's expected that they do it. And that's to set the expectations and to know what people will work on. Then to follow up on how it's currently going and where there are dependencies, there's tons of different ways to do it. What we do is a weekly sync of 15 minutes where every team needs to send a delegate who listens and brings the information back to the team. And also tells important updates. Um, we don't wanna hear something like: oh, and I'm still working on this. Like, duh! And the other thing that we do is that this meeting is public, so everybody in the company who is interested in how things are going and what's happening is invited to join and listen in.
Nicholas: Ah, and what's the benefit of that? That's quite an interesting way of doing it. What do you see the benefits coming from having everyone in the company being able to see this? 
Andrea: From my point of view, it saves me a lot of time, of people not coming to me and asking me: how are things going?
Nicholas: Yes, yes. That's very practical! 
Andrea: Yeah! And the other thing is, like, I think we, as the product teams, we just owe it to the rest of the organisation to be transparent, because so many people just depend on us and they just need that information. And I just wanna make it simple for them to get it.
Nicholas: Well, that's an interesting way, 'cause I was gonna ask you, what are the identifying signs that show you that you've got this alignment in place or that you're making progress to achieve this. And I guess, actually, by having lots of other people look at it, and look at this meeting, they can point out where there are perhaps inconsistencies or where there might be a degree of perhaps not meeting the objective or the roadmap objective that was set. Is that how you might identify whether things are on track and people are aligned? 
Andrea: Yeah. So for the, for whether people are aligned, it really happens primarily at the time when we make the roadmap, and then you just talk about it and we see like: hey, this might be a little bit off track; how about maybe this might be a better idea to work on? It rarely happens though, because generally people, generally it just really works. For tracking how things go we introduced like a mid-quarter check in, so we do quarter roadmaps, mid quarter. We have a check in, which is like: hey teams, how is it going? Are you still on track? If not, how can we help? 
Nicholas: And that gives everyone a chance to say: we are or we are not quite as aligned. And you can see then quite clearly what sort of a misalignment might be evident?
Andrea: Yeah. It just makes it more explicit. Like if you just say: hey, whenever you have a problem, just let us know. It's like open door policies don't work. Just saying like 'hey, I'm always there to listen' doesn't make anybody talk to you. So sometimes it's good if you're just explicit and say: hey, this is the official checkpoint, retrospect on how far you are and plan ahead on how far you can get in the quarter. 
Nicholas: And, in terms of, for companies that are thinking about how to work in a more product focused or oriented way in your experience, are there any additional investments or budgetary considerations an organisation might need to think about when they're trying to move towards this approach?
Andrea: The only real investment is tooling. Get good tooling. Otherwise it's just gonna be so painful to plan and follow up on things, um, that it will probably just not be successful. 
Nicholas: And tooling to sort of make sure that you can see where the roadmaps are, see where everyone is on that particular roadmap?
Andrea: Yeah, yeah, yeah. 
Nicholas: And are there any particular ones you've experienced that you think are especially helpful, that you've come across? 
Andrea: Yeah, I have my favourite, which is Productboard, which I find really valuable for tracking those high level initiatives and seeing where everybody is in modelling dependencies, etcetera. And it also brings great tooling to tie it back to high level goals and investment themes. 
Nicholas: Ah, yes, yes. So you can see the thought process all the way back to what it was that you're trying to achieve, rather than have any initiatives that actually could be vanity ones, that are not gonna add extra benefit.
Andrea: Yes exactly, it's super visible if you work on something that isn't aligned with the goals, basically. 
Nicholas: So that's what companies might need to think about, getting the right sort of tooling to get that visibility in place for what the teams are doing? 
Andrea: Yes, that's definitely helpful. And then the other thing I think that you need is just, you want to do it, um, and get some people on board who did it before.
Nicholas: Yes. So that there's someone to follow who knows what the experience is and what they should be doing? I mean, what sort of challenges have you seen or experienced before for businesses that are trying to become product led, but are having to evolve to that from another approach? What sort of challenges do you think they might face? And what do you think they might need to do to avoid or, or consider doing, to make it a little bit more of a smooth process to get to that product led nirvana? 
Andrea: I think one important shift is mentally shifting away from projects where you basically – somebody gives you a well defined scope of what needs to be done. And that can either be like a customer who tells you 'this has to be done', or a sales person telling you this has to be done, or somebody paying you money to develop something on their behalf.
This is on you now. You need to find out what to invest in, what to build, and you can't just push that responsibility to: but somebody told me. That is the one thing. What is the source of innovation? And it is the company itself and nobody else. And the other one is get away from project thinking in the sense of: there is no strict deadline of what you have to deliver, when. 
Sometimes rushing things doesn't make sense. And sometimes it is important to just take a step back and reconsider if what you try to build is actually still valuable. So don't do this: project plan, we stick to the plan, we deliver it on time and we rush and we work over time. That probably will work for a short term, but not very long, because what you want to do is you want to build up that sustainable, forever running machine, basically. 
Nicholas: Mm-hmm yes. So it's continuously whirring and continuously improving?
Andrea: Yes, so you continuously try to find new ways of innovation and you continuously deliver and you continuously just grow and learn more. 
Nicholas: And do you find when you've got a big series of teams, lots of different teams, do you find that to keep everyone fresh, you move them around a lot? Is there an active view of saying: right, you've been in this team for maybe a year, it's time for you to move to another team to take another perspective on the product?
Andrea: Uh no, we generally don't do that. We have the other side though, that we have people in a team that say: I want to see something new now, I wanna switch teams, right? 
Nicholas: Right, so they're the people that would decide they want to try and move on. And when you are recruiting for team members, is there any particular capability you are looking for in a product led organisation? Would you argue there are certain capabilities and certain skills that you're particularly looking for, so that you can get this sort of team thinking and product thinking and product alignment?
Andrea: [Laughs] A lot of things, actually! 
Nicholas: [Laughs] What are some of the main ones in your view? 
Andrea: I think it's important that you have independent thinkers that are able to have fresh ideas, analyse whether they make sense. So analytical is also really important. And then okay the rest of them, lots of them is really just, like, be good and honest people.
Nicholas: Right? Uh, that's an interesting one. So actually it is that sort of honesty and openness that is quite a requisite for this sort of role. 
Andrea: Yes, people need to be able to trust you. Maybe more so than in a lot of other positions, because there's just so many people depending on you making good decisions and you doing what you say you do. That the impact of not making good decisions and the impact on not doing what you said you do is just like really high. 
Nicholas: So there's quite, there's quite an element of that trust and that openness that's really important if everyone's gonna be working collaboratively together to achieve that common vision? And if we were looking at some of the listeners who are tuning in and thinking what they need to do differently tomorrow to tackle some of the challenges that we've been talking about, what are the sort of basics that you think: right, actually from listening to this, tomorrow you might want to consider A, B, or C? What in your mind would be some of the things that they should be thinking about, related to some of the challenges we've talked about?
Andrea: I think that something that everybody can do is really look at what you have right now. Do you have a defined vision statement? Do you have clearly defined and written down goals? And if you don't have them, then just sit down tomorrow and start working on them. Don't expect that you'll be done tomorrow. This is gonna take you weeks, months, maybe, but you could definitely start that tomorrow! 
Nicholas: And so once you've got that clear vision, you've got that north star, everyone can turn to and start working towards. Well I think, thank you very much, Andrea, for all your thoughts and your insight today. That's all we've got time for now. 
I'd like to thank Andrea Stubbe, vice president of product for commercetools, for spending the time today to talk and share her insights and experience with us on this really important topic of how to develop a product strategy and how to align product teams around this single product vision.
Thank you very much for listening, and we look forward to you joining us for future episodes of the Digital Products Pod. Thank you, and goodbye!