Inviqa (formerly i-KOS) is a trusted Drupal partner. Our Acquia-certified engineers help organisations unlock the full power of the Drupal CMS platform.
We create content solutions that deliver ROI. Whether you're investing in a self-service portal, or a content hub that gets your content to the right places, in the right format, we can help you with:
Drupal installation
Migration to Drupal
Customised Drupal modules
Drupal 8 development & migration

Design & UX
Creative
Drupal support and maintenance
Our work
We design and deliver engaging Drupal sites for all types of organisations.
Empowering Krispy Kreme to engage with customers Launching a global franchise network on Drupal 8
Our highly-certified consultants are renowned Drupal authors, speakers, and practitioners. We help our clients transform user experiences, deepen fan engagement, and create award-winning digital products using Drupal 7 and Drupal 8.
We're proud to be one of the first UK software development companies to offer Drupal 8 training, consultancy, and development.
And we're playing an active role in the platform's future as Drupal 8 evolves to support ever-more complex business needs.
Drupal 8 is stable, fully-featured, and equipped to help organisations navigate content delivery to new channels and content-consuming devices.
Key benefits of Drupal 8 include:
Support for decoupled CMS. Native support for traditional and emerging content delivery solutions including decoupled CMS
An active developer community. Backed by a strong community of developers, leading agencies, and professionals
Flexibility and scale. Easy to scale, from tiny sites to global platforms
Whether you're looking to upgrade to Drupal 8 from Drupal 7, or you're considering a move to Drupal 8 from another CMS, we ensure organisations get maximum business value from Drupal's latest platform.
Our UK Drupal training courses range from one-day taster workshops, to four-day intensive Drupal bootcamps. We design training programmes for developers and site administrators alike. And we cater to all experience levels, from Drupal beginners, to intermediate and advanced Drupal users.
Our Drupal courses include:
Drupal 8 from scratch (no coding required)

Drupal 7 developer bootcamp  

Drupal 7 to Drupal 8 site building (no coding required)

Drupal 7 to Drupal 8 developer bootcamp 

Drupal 8 developer bootcamp (offered at intermediate or advanced level)
And many more!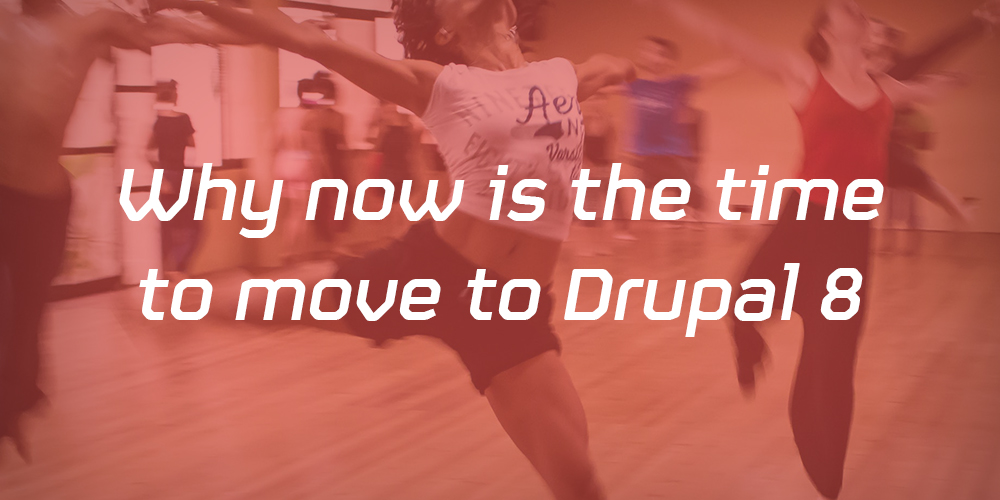 Our CTO explains the compelling reasons to choose Drupal 8 as your next CMS.